5 Liquid Eyeshadows to Try This Fall
You're sure to fall in love with these blendable formulas
Posted on September 10, 2021
Written by: 100% PURE ®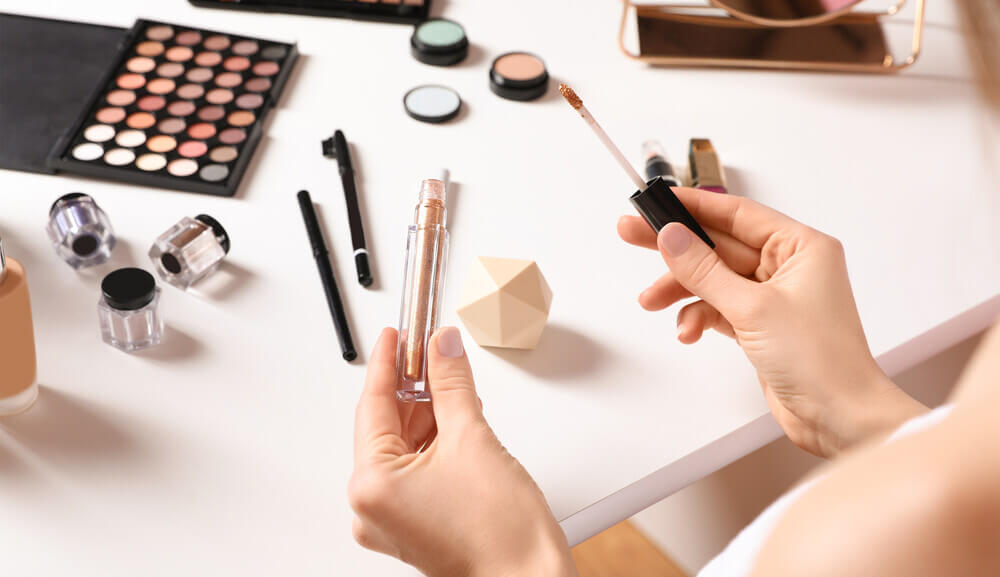 Looking to really give eyeshadow its moment this fall? It's time to put down your palette and pick up a trending liquid formula. While we still love our powder and cream formulas, liquid eyeshadows create a truly unique effect that's perfect for fall makeup looks.
Ready to make the switch to a liquid application? Scroll down to learn why you should opt for liquid over other formulas, and see our list of the top clean liquid eyeshadows.
Powder Vs. Balm Vs. Liquid Eyeshadows
If the changing weather has you wanting to play with new fall hues, liquid eyeshadow is having its moment in the boot and scarf season. With the plethora of different formulas on the market, choosing the best one can be tricky.
Let's check in on what's long been the gold standard in terms of texture: cream and powder eyeshadow. We'll break down what's to love (or loathe), and the need-to-know differences between them and their liquid counterparts.
Powder Eyeshadow
PROS: We love the matte, velvety finish to the eye for an 'airbrush' effect victory achieved with a powder eyeshadow. The long-lasting formula absorbs oils and blends like a dream with other colors, without creasing easily. Powder also tends to be the longest lasting, and can offer the widest range of shades.
CONS: Though powder is the best option for oily lids, it can make other skin types feel dry or dehydrated. Powder formulas can make eyes look flat and dull, not to mention the dreaded 'powder fallout' under the eyes. Depending on the color, they may also enhance the appearance of wrinkles and crow's feet.
Balm or Cream Eyeshadow
PROS: If you're looking for an eye-catching quick wash of color, then eye balms or cream eyeshadows are a good choice. You can kiss tugging at the delicate lid goodeye, as balms blend easily onto skin. Since balms are usually highly pigmented, you only need a small amount of product.
CONS: Though some formulations are better than others, cream eyeshadows are more likely to crease or move. They can turn shiny, especially for oily lids, so they're not a good choice to wear on hot, humid days. There is often less time to blend in these eyeshadows before they become budge proof.
Liquid Eyeshadow
PROS: Whether you're looking to achieve an intense pigment, a shimmer, or a sheer tint, the versatility of liquid eyeshadows is unmatched. These easily blendable formulas can survive the day and don't flake off on your face as powder eyeshadows do. If you're brush-averse, just a clean finger will do.
PRO-TIP: Even if you're using a powder eyeshadow to create the bulk of your eye look, topping it off with a bit of liquid will help make it pop even more.
CONS: Depending on your skin type, you might need to use a liquid eyeshadow that leaves a matte finish, which could limit your eye looks. Applying liquid requires more time and patience because you have to wait for it to dry on skin. Depending on the formula, it may also require a bit of touching up throughout the day.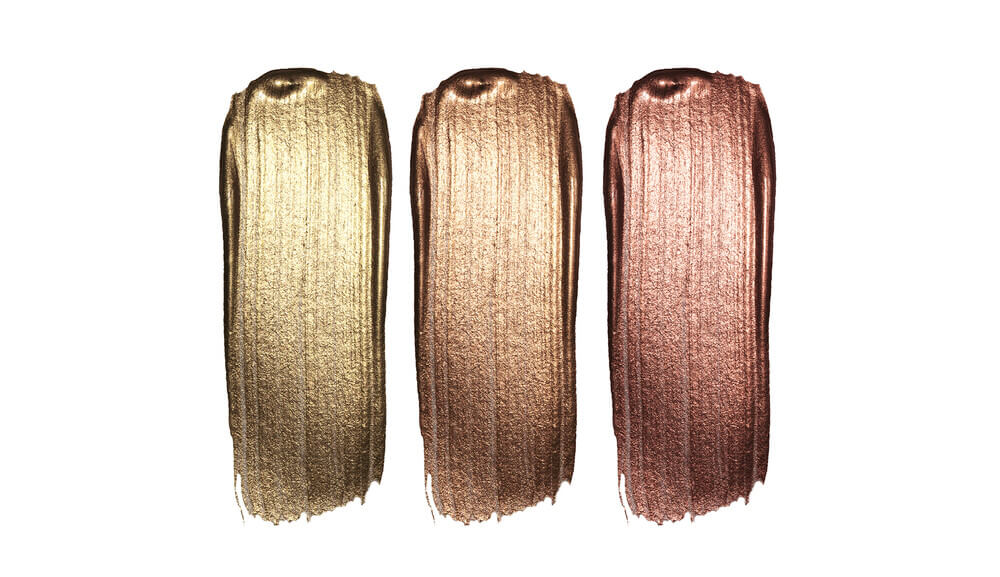 The Best Liquid Eyeshadows (with Clean Ingredients, of Course)
Perhaps the latest trending eye candy and form of self-expression, liquid eyeshadows are having a major moment in the upcoming season. And it's not just your conventional eyeshadow palettes; it's clean liquid eyeshadow, the ultimate eye makeup refresh.
Experimenting with different liquid eye application techniques should always be a little exciting; but if you've lost that excitement, now is the time to get it back! Experiment with some of the moment's top trending liquid eyeshadows, made with the industry's cleanest ingredients.
Kosas 10 Second Liquid Eye Shadow
Celebrate fall in style with a water-based, fast-drying, and crease-resistant liquid eye shadow for buildable, high-impact color that stays all day. With just a single swipe, this liquid eyeshadow packs a pigment punch with skin-benefiting ingredients. It's color wow and skin care for your eyelids.
Ilia Liquid Powder Chromatic Eye Tint
When you want an eyeshadow that glides on like a cream but dries like a powder dream, you've met your match with this eye tint. As a clean, water based and highly-pigmented liquid eyeshadow, this one swipes on effortlessly and transforms into a weightless metallic powder.
Jones Road Sparkle Wash Liquid Glitter
Free of silicones and parabens, this dazzling hour for the eyes creates a glass-like sheen that is loaded with sparkle. With a formula that is sheer, buildable, crease-free and long-wearing, this liquid eyeshadow gives you a radiant shimmer that can be worn every day.
BeautyCounter Lid Glow Cream Shadow
Need to light lids up on a special occasion, or create a sheer wash of color for everyday? This creamy liquid eyeshadow checks all the boxes for buildable, versatile eye colors. The illuminating shades are made to glow how you want to in a weightless, crease-free formula that's infused with safer, soothing ingredients designed to care for eyelids.
Tarte Cosmetics Rainforest of the Sea™ Seaglass Eyeshadow
This formula bottles up the iridescent beauty of sea glass with an ultra-metallic and lustrous liquid-to-powder formula. This easy-to-use applicator glides on in seconds, and dries down flawlessly with a water-infused formula that delivers an intense splash of eye color.
Honorable Mention:
Tower28 BeachPlease Tinted Balm
OK, so this one isn't a liquid – but it's been a favorite of ours for a while now. This multi-purpose, silicone-free tinted balm blends seamlessly for a natural, luminous finish. You won't experience cakiness or harsh lines; just beautiful, sun-kissed skin lids. Made with plant-based ingredients that give a skin care boost with every application.
After our rundown, there's no denying that these shadows have a whole lot more going on. They're incredibly easy to apply and take all of a few seconds to blend across your lids. Plus, no tools are required when using them (just a clean finger or two). Sounds like a win-win!
We carefully hand-select products based on strict purity standards, and only recommend products we feel meet this criteria. 100% PURE™ may earn a small commission for products purchased through affiliate links.
The information in this article is for educational use, and not intended to substitute professional medical advice, diagnosis, or treatment and should not be used as such.
Sign up to our email newsletter for more blog updates and exclusive discounts.
< Older Post | Newer Post >