The 7 Best Hand Soaps for Fall
Listing the best clean brands for clean hands
Posted on September 9, 2021
Written by: 100% PURE ®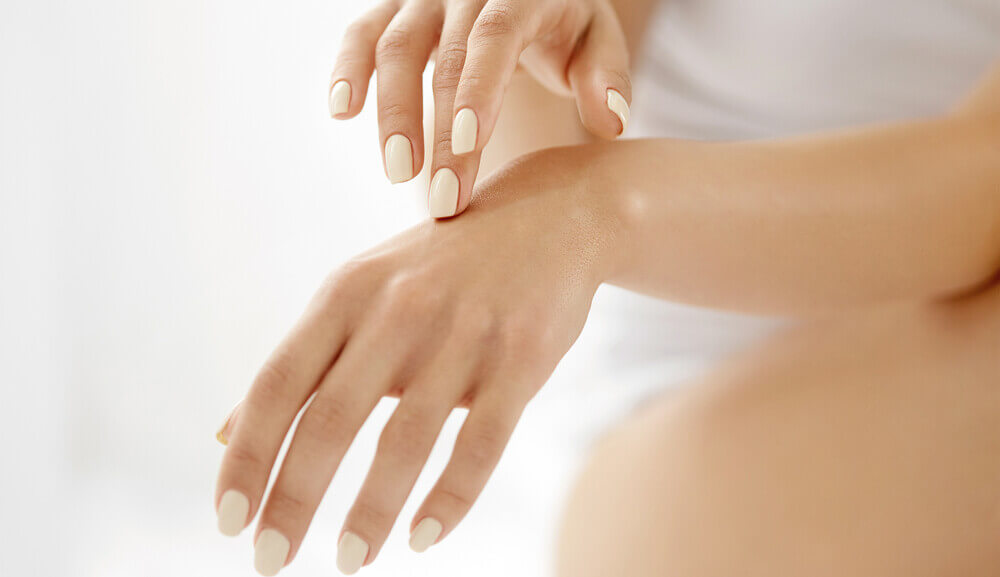 If there's one thing we're all too familiar with these days, it's hand washing. But much to our lipid barrier's dismay, this means we're using hand soaps more than ever. Couple the sudsing fury with fall's dryer weather and the start of flu season, and you could have a case of unhappy hands.
All this handwashing has created more hand soaps that clean skin with gentle and nourishing ingredients. We sorted through the suds to find some natural brands – and formulas – that are perfect for fall. We'll also drop a refresher on harsh ingredients to avoid, and proper hand washing techniques for healthy, happy hands!
What Are the Top Clean Brands for Hand Soap?
In 2021, we're washing our hands more than ever. And while necessary for our health – and the health of others – it's causing major skin damage. Certain hand soap ingredients can actually leave dry, cracked hands more vulnerable to viruses and bacteria.
The good news? The sudsing fury has recently created an onslaught of clean hand wash brands that will get rid of germs without causing dryness and irritation. We've rounded up a handful of formulas that bring a whole new meaning to the word "clean" to help you decide which hand soap is right for you!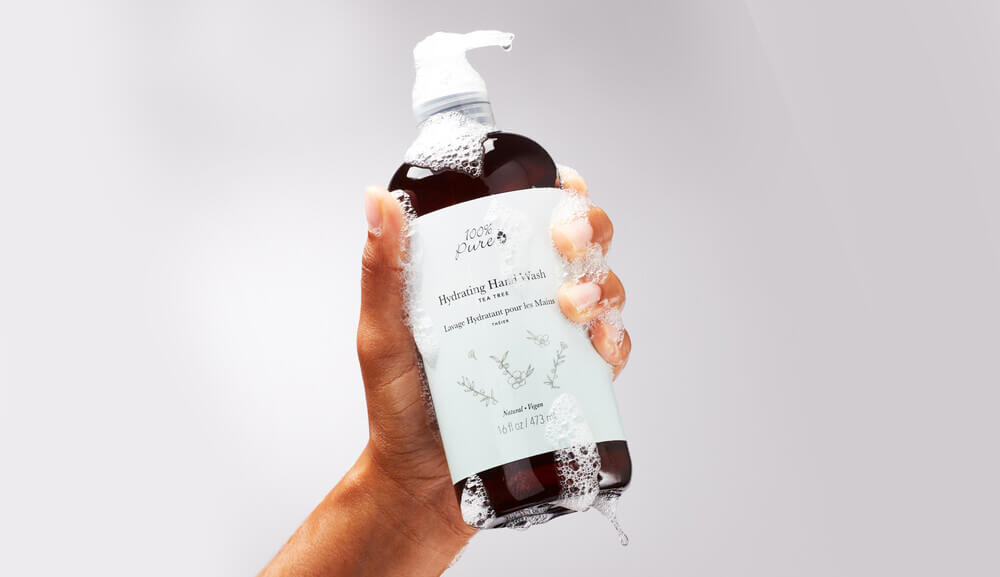 100% PURE Hydrating Hand Wash
How do you get soft hands when you're washing all the time? Using our plant-based Hydrating Hand Wash can work to kill germs and nourish the skin; tea tree oil possesses antibacterial and antiviral properties, while glycerin preserves moisture levels.
Public Goods Hand Soap
Gentle and freshly fragranced with the scent of fresh grapefruit and juicy mandarin, the Hand Soap is crafted with essential oils to effectively cleanse without causing irritation. This vegan hand soap is designed to keep your skin soft, hydrated, and protected from germs.
Eczema Honey Co Gentle Foaming Hand Soap
Eczema can be frustrating, which is why Eczema Honey's Gentle Foaming Hand Soap is just the right addition to gently cleanse and soothe skin. With its combination of oils and humectant honey, this fragrance-free foaming hand wash is light, moisturizing, and suitable for everyday use.
Cleancult Liquid Hand Soap Refill Grapefruit Basil
This coconut-based formula cleanses even the most sensitive skin and restores the moisture other soaps have stripped away. With sustainably sourced, refillable hand soap bottles, this cleanser is good for your hands and the planet. Fresh basil leaves and sweet grapefruit combine to create an energizing herbal experience.
Pipette Hand Wash
This hand soap safely washes away dirt and germs with a gentle, sulfate-free formula derived from coconuts. An infusion of moisturizing squalene, aloe, and other plant-derived ingredients nourishes and balances thirsty hands. With mood-boosting aromas of bergamot and lemon, this hand soap is an elevated everyday essential for kids and adults alike.
Tom's of Maine Prebiotic Liquid Hand Soap Fresh Apple Scent
A hand wash that gets rid of bad bacteria but helps support good bacteria? Featuring the prebiotic ingredient inulin, this pH-optimized hand soap helps support friendly bacteria to balance and maintain a healthy skin barrier. No artificial fragrances, preservatives, or foaming agents.
Kiss My Face Fragrance-Free Moisture Hand Soap
This fragrance-free hand soap is loaded with germ-fighting power and superb moisturizing benefits. Blended with olive oil, aloe, and vitamin E, this wonderfully nourishing formula cleanses without drying out your skin. With added herbs and flowers, this botanical formula is vegan and cruelty-free.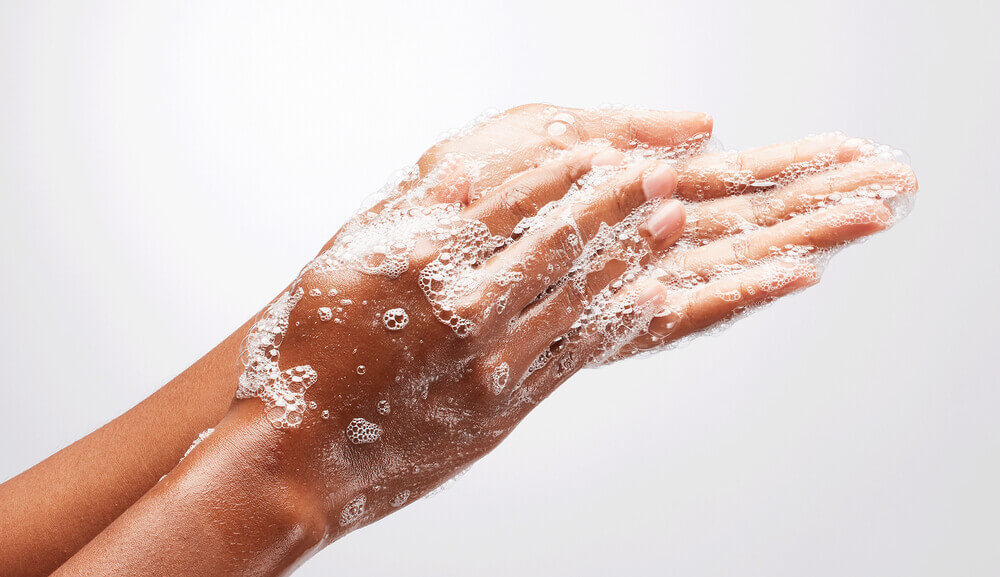 Which Hand Soap Ingredients Should You Avoid?
Crucial habits like excessive hand washing can wreak havoc on our skin, especially if we're not mindful of toxic ingredients lurking in certain conventional hand soaps. Let's explore the top offenders to fend off from our daily hand washing routine:
The sudsing action created by most hand soaps is from sulfates, which can leave skin parched and prone to dryness and cracking. Steer clear of FD&C artificial dyes, which are labeled as a combination of numbers and colors, like Red. No. 40. These dyes might contain harmful contaminants such as heavy metals. Avoid hand soaps with harsh perfumes, as these could lead to excessive dryness and skin irritation.
Why Should You Wash Your Hands?
With fall fast approaching and the flu season looming, we can't overstress the importance of washing your hands. During the COVID-19 pandemic, the CDC has doubled down on its recommendation of frequent hand-washing as one of the most effective ways to prevent the spread of germs and other viral illnesses.
Regularly washing your hands also helps children, the elderly, and those with compromised immune systems who may face more health challenges from getting sick. The CDC has advised washing hands often with soap and water for at least 20 seconds.
The more we spread awareness around proper hand wash techniques, the more healthy and germ-free we can all be.
We definitely support washing your hands to protect yourself and others, but don't neglect your skin barrier. A compromised barrier can lead to a host of issues and discomfort. Instead, remedy your dry hands with a well-balanced soap can actually work to kill germs and nourish the skin!
We carefully hand-select products based on strict purity standards, and only recommend products we feel meet this criteria. 100% PURE™ may earn a small commission for products purchased through affiliate links.
The information in this article is for educational use, and not intended to substitute professional medical advice, diagnosis, or treatment and should not be used as such.
Sign up to our email newsletter for more blog updates and exclusive discounts.
< Older Post | Newer Post >