100% PURE at Vegan Fashion Week
We attended the first ever Vegan Fashion Week in L.A. - get the scoop on this groundbreaking event!
Posted on February 4, 2019
Written by: 100% PURE®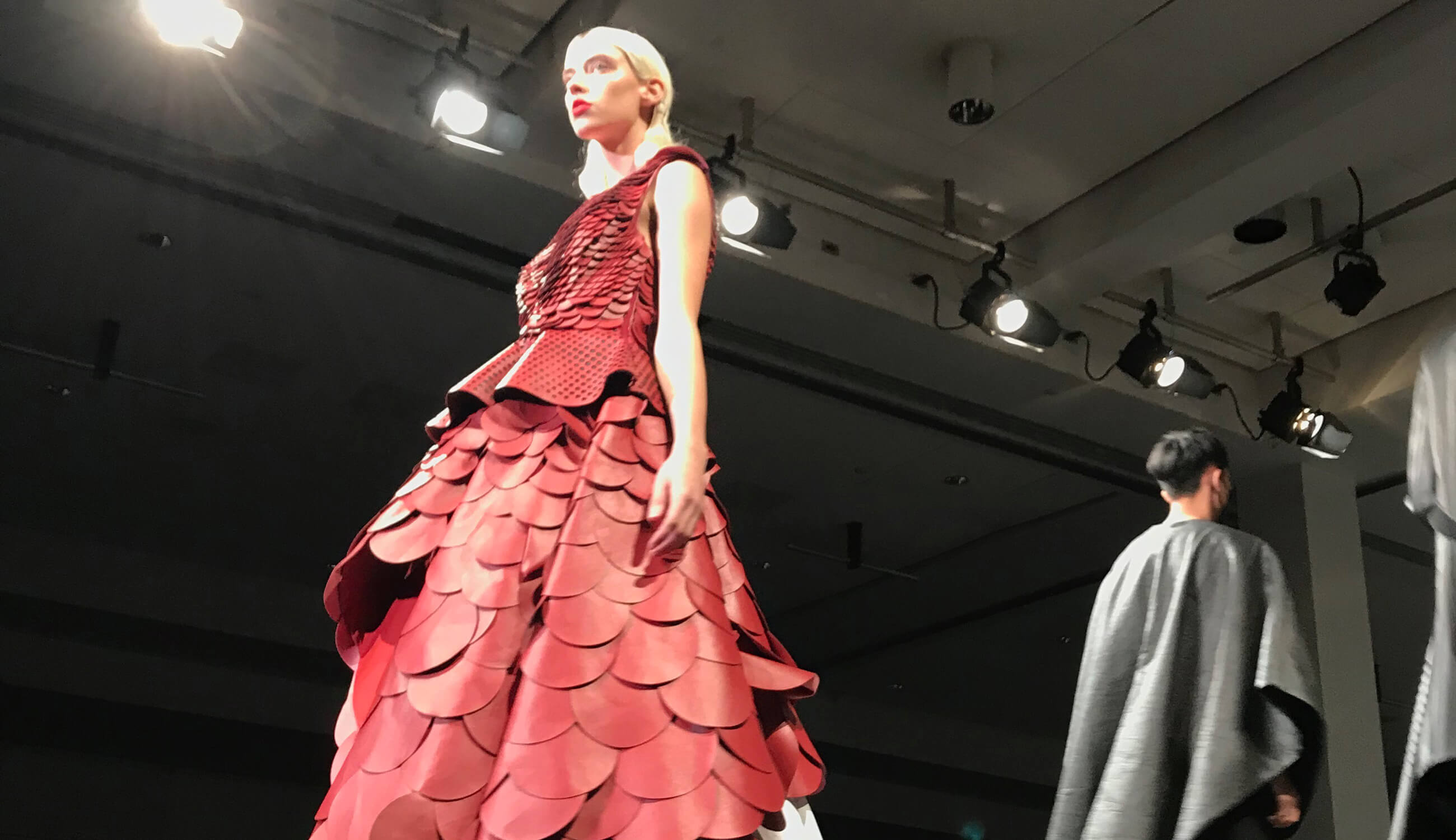 2019 is already panning out to big a big, big year for all things vegan. February 1st marked the launch of the first annual Vegan Fashion Week in Los Angeles, at both the Natural History Museum and California Market Center. The event is described by its creators as "a tribute to the animals and an ode to the end of animal exploitation", and featured exhibitions by vegan brands and innovators like Kat Von D, Dr Martens, and Matea Benedetti.
This historic event was curated by Emmanuelle Rienda, a vegan fashion activist, Creative Director, and curator of The Future of Fashion conference series, a symposium circuit for vegan activists to preach the good word of veganism in the fashion industry. "Our generation is ready to make changes. We are ready, we are willing, and we are here to push a strong message for the future," Rienda said at the launch of the runway show.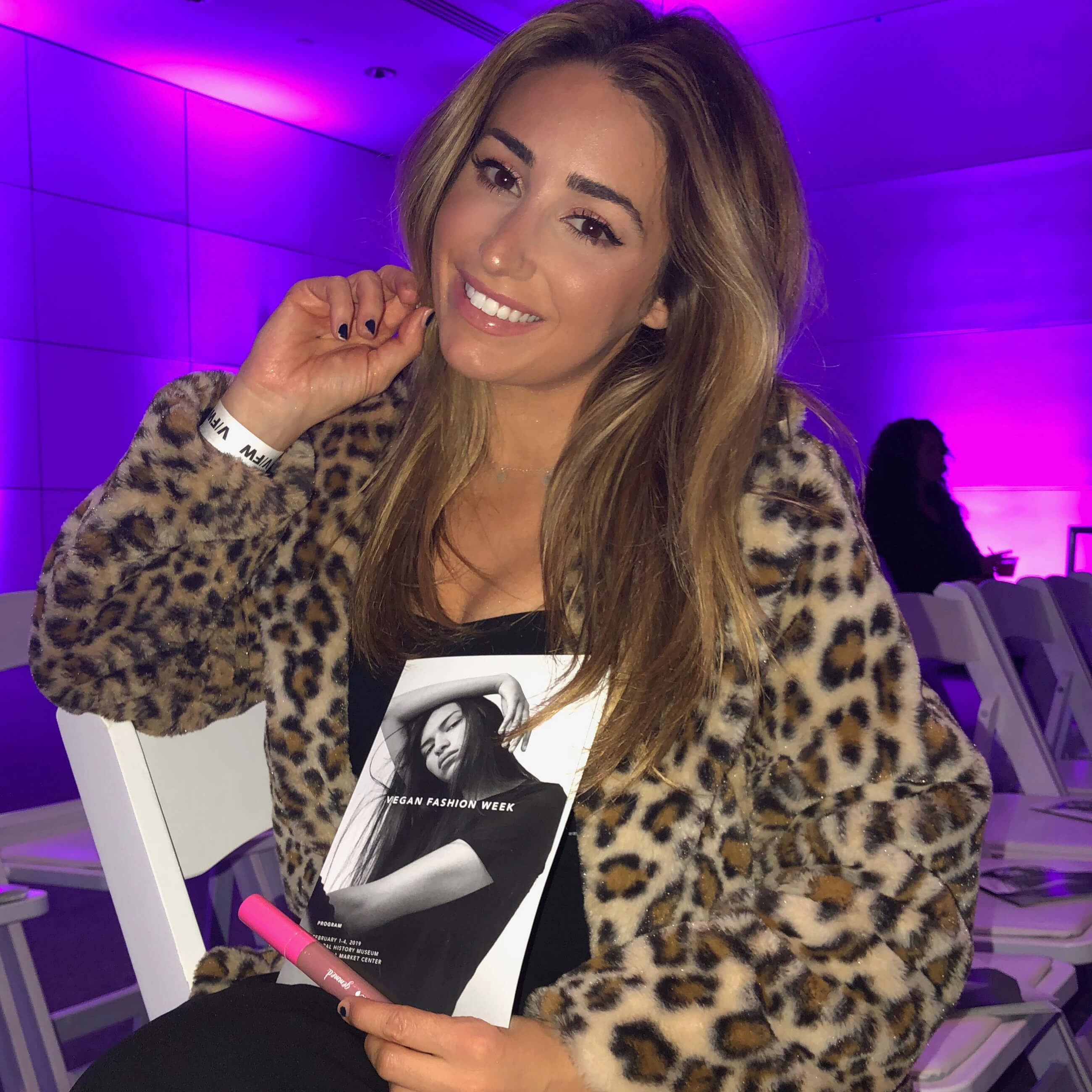 Vegan Fashion - and Makeup, of Course!
Celebs like Mena Suvari (wearing Enda), Moby, and Maria Gabriela De Faria were in attendance - along with our fave gal pal and fashion vlogger, Sam Ozkural. Sam was decked out in a super chic black romper, faux fur leopard print jacket, and her go-to 100% PURE fruit pigmented® vegan makeup products.
To prep for a night at the Vegan Fashion Week runway, Sam started her prep with our rose, green tea, and sake-infused Glossy Locks Grow More shampoo and conditioner for hydration, detangling, and softness. Next, she hit her under-eye area with our superhero de-puffing Coffee Bean Caffeine Eye Cream (which smells like a warm vanilla latte), for a dose of brightening and rejuvenation.
Moving on to makeup, Sam feathered those long lashes with our volumizing Maracuja Mascara, to keep her lashes clump and flake-free all night long. She finished off her vegan makeup look with our ultra-juicy, ultra-glossy Gemmed Lip Gloss in Moonstone (which smells like sweet strawberries). Just like Sam, we keep a tube of this gloss in our bags at all times for emergency doses of lip plumping, va-va-voom gloss fantasy.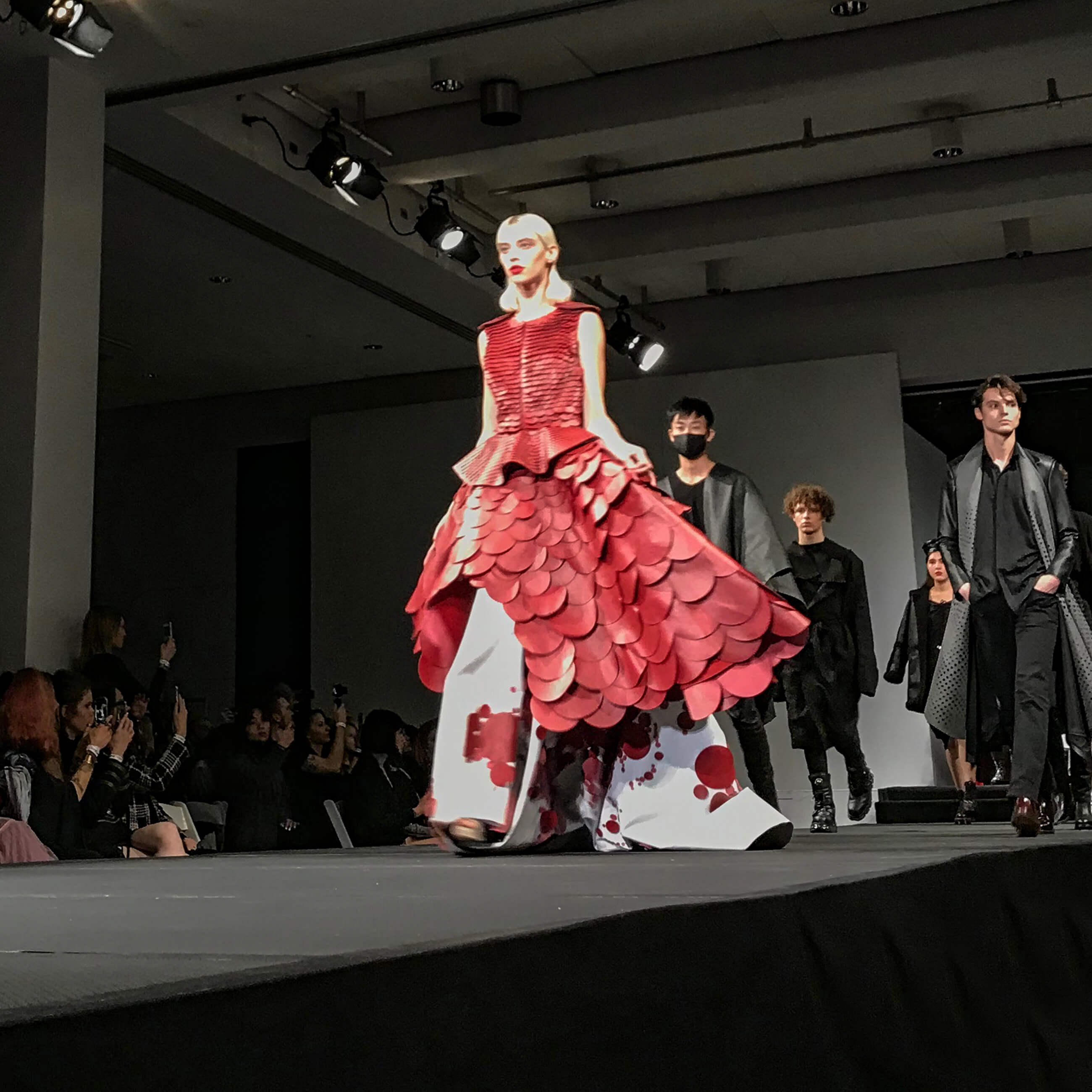 Noteworthy Design Innovations of Vegan Fashion Week
Vegan leather designs, eco-friendly materials, and hand embroidered details were the central focus of this 4-day event, which is so much more than the passion project of over a dozen vegan apparel and accessory designers.
Some highlights of the night: the quilted Take Out Jacket by Wasted LA (crafted from 40 upcycled plastic "thank you" bags), chunky vegan platform trainers by New Rock, and retro Euro-inspired vegan leather boots and booties by Madrid-based Mireia Playà. But the showstopper of the night was the red, circle-scaled gown made of 50% apple skin (yes, APPLE skin!) and 50% polyurethane designed by Matea Benedetti.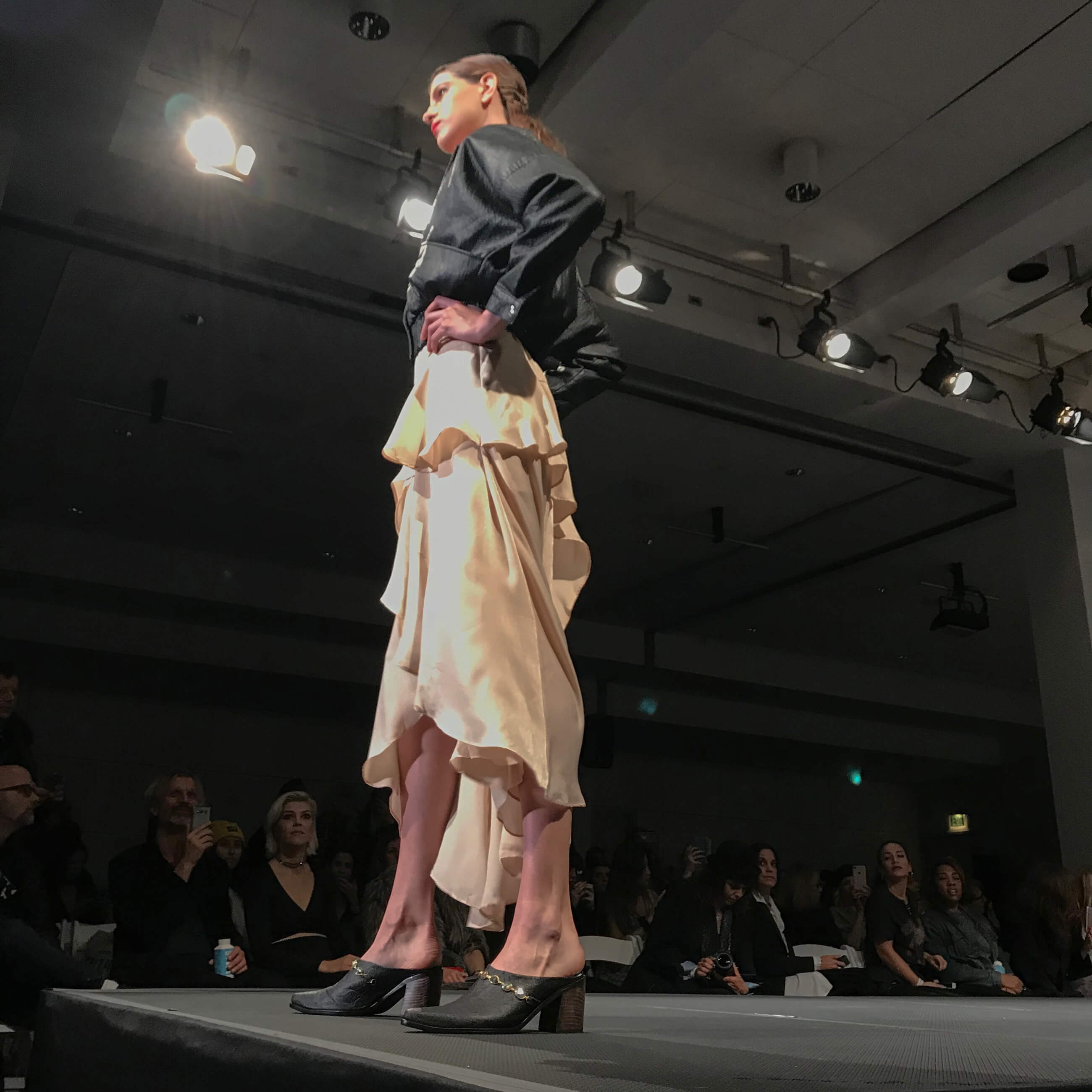 The vegan lounge featured sips and bites for every vegan (and non-vegan) palate. Vegan cocktails made with quinoa vodka and fresh pressed juices, hand-painted vegan cakes, and many more innovative (and delicious) vegan creations were on-hand to complete the style-centric vegan experience. Ready for a fun 100% PURE connection? The well-known organic and vegan restaurant Café Gratitude also helped to cater the event, which has an L.A. location but actually started in Berkeley - much like our first 100% PURE store!
Want more behind-the-scenes looks at vegan, cruelty-free, and animal-friendly events? Follow 100% PURE as we continue to cover all things vegan, in support of our furry friends. Join us as we spread the word of caring, compassionate consumerism - in the beauty industry and beyond!
We carefully hand-select products based on strict purity standards, and only recommend products we feel meet this criteria. 100% PURE™ may earn a small commission for products purchased through affiliate links.
The information in this article is for educational use, and not intended to substitute professional medical advice, diagnosis, or treatment and should not be used as such.
Sign up to our email newsletter for more blog updates and exclusive discounts.
< Older Post | Newer Post >