Which Skin Brightening Ingredients Can You Use in Summer?
Important tips for avoiding photosensitivity and skin irritation
Posted on August 3, 2021
Written by: 100% PURE ®
Summertime... and the living is supposed to be easy. But there are a few important rules to remember for easy, breezy summer skin.
We all want to look our best and brightest in the summertime, and that means a skin care edit. Sometimes, even we forget how harsh summer sun can impact our skin; and while we're consistent with sunscreen, certain products just don't mix with sun.
Here's how to determine which brightening ingredients can boost your summer glow, and which ones can lead to irritation.
Ingredients That Increase Sun Sensitivity
Many of our favorite skin brightening skin care products are designed to brighten our skin, lessen the appearance of scars, and diminish signs of aging. The same active ingredients that make these products powerful are also the ones that make them volatile.
The way they treat our skin creates a reaction to sunlight, also known as photosensitivity. When an ingredient reacts poorly to UV light, it can cause skin damage and even skin burning. Here are a few examples of photosensitive ingredients to avoid:
Alpha Hydroxy Acids
We adore chemical exfoliants, but the raw skin cells they reveal are at increased risk of sun damage. Along with burning and inflammation, this kind of exposure can lead to skin sensitivity. AHAs are better utilized at night, and should be used sparingly if lots of outdoor time is on the horizon.
Beta Hydroxy Acids
While these ingredients are not as strong as AHAs and better for mild exfoliation, they can still leave our skin a bit exposed. This can cause photosensitivity and lead to redness, burning, and inflammation if used during the day.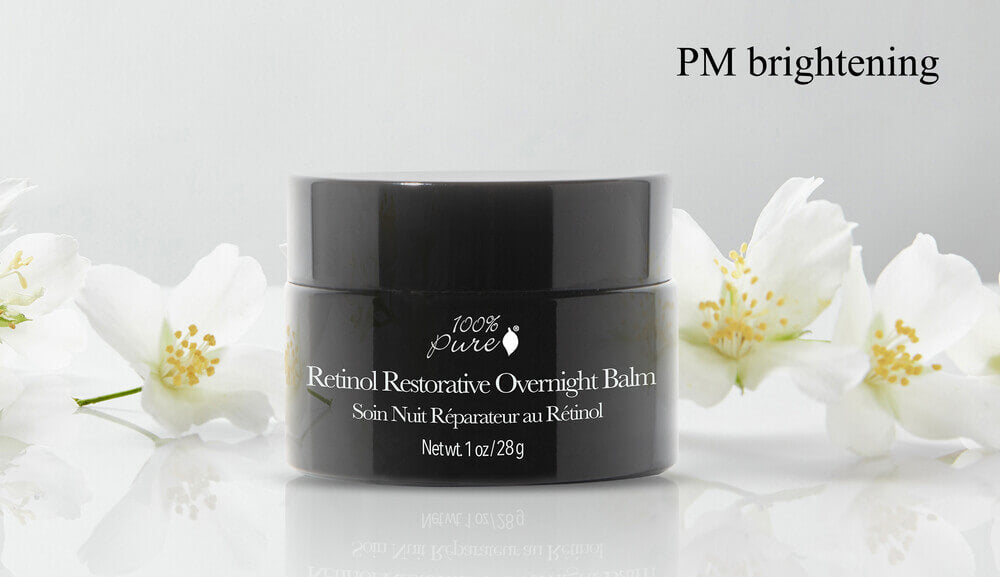 Retinol
This anti-aging elixir has to take a backseat during our sunniest season of the year. Retinol reacts poorly to UV light, and should only be used for skin brightening benefits in the evening. A rigorous daytime SPF routine is also a must when using retinol products.
Hydroquinone
While this skin brightening product can be a tad controversial, it definitely makes the skin reactive and prone to sunburn.
Benzoyl Peroxide
This is a very strong ingredient best for those fighting acne. Because of how it sinks deeply into the skin, it can react to sun exposure, causing burning and severe inflammation. It's best to ease up on use in summer and add adequate sun protection.
Citrus Oils & Enzymes
While citrus has many benefits for skin care, the active components can make the skin a bit sensitive. Definitely follow-up with SPF when using daytime products with these ingredients.
Sun-Safe Ingredients
It may seem like all the best products are now off the table, at least for the time being. But there are still so many skin brightening products that are safe to use this summer!
Remember that consistent long-term care of quality brightening ingredients will still have a positive impact on the skin, even if we aren't using the high-powered actives we're used to.
Here are our sunny day go-to's for careful skin care – always layered under SPF (yes, even indoors).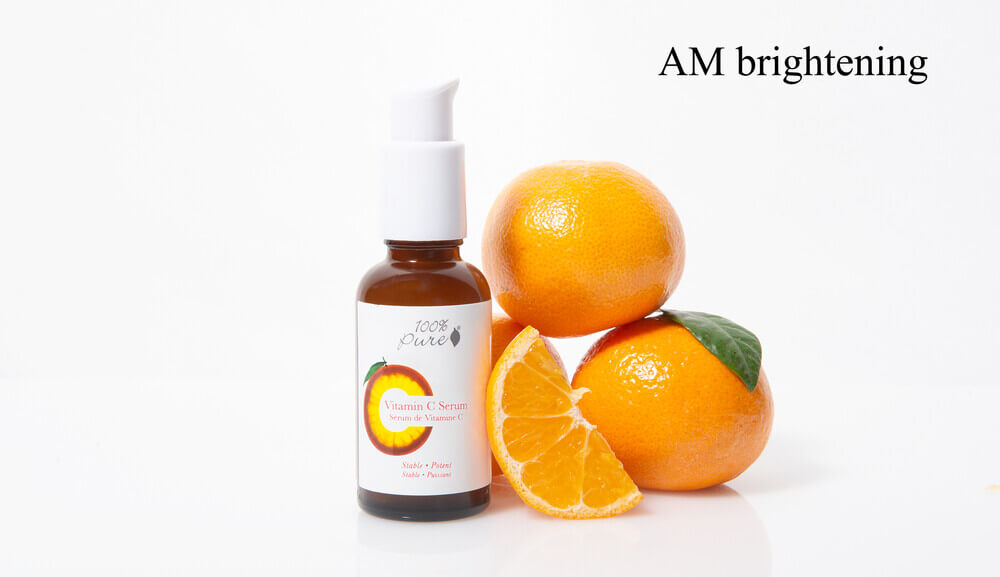 Vitamin C
One major reason why vitamin C will always be queen is because it doesn't present the photosensitivity risk that other brightening compounds do. There's evidence to show that vitamin C actually helps to protect skin from the sun, so be sure to layer on your vitamin C serum before SPF for a double dose of protection.
Kojic Acid
We love how kojic acid can gently transform the skin, creating an even skin tone and soft radiance. This mild option is often found in fermented rice, and makes a good substitute for more potent skin brightening ingredients. Still be sure to layer up with sunscreen, as kojic acid is an active ingredient in its own right.
Bearberry
Arbutin is a compound found in bearberry, and is a natural brightener that helps to protect skin from the sun. It behaves similarly to hydroquinone, but is a much safer, gentler alternative.
Licorice Extract
In concert with vitamin C, SPF, and other gentle brightening ingredients, licorice root extract can help smooth the skin. Use this natural ingredient to brighten skin during summer. without worrying about painful photosensitivity.
Linoleic Acid
Often found in ceramides, fatty acid linoleic acid (or vitamin F) helps with hydration, a solid moisture barrier, and fights breakouts. This gentle acid pairs well with SPF and hydrating, calming ingredients.
Azelaic Acid
Another skin brightening ingredient that won't trigger photosensitivity, use this day or night to reveal fresh, younger looking skin.
Rules of Skin-gagement
We all get attached to our skin care routines – especially once we've tackled acne, scarring, and premature aging. If cutting even one product out triggers a touch of panic, don't worry. Powerful ingredients like AHAs and retinol are best used in less sunny months, but they're still safe to use in the evening. And that's with a BIG "but".
AHAs, BHAs, retinol, and fruit enzymes are fine to use in the evening. We do recommend scaling back on skin brightening ingredients during summer, because we tend to get more sun exposure during that time. But incorporating these into our evening routine on a less-frequent basis – with regular use of sun protection – is totally okay.
However, there are some products that are problematic no matter when you use them. Take hydroquinone, for example, which has a reputation as a harmful skin bleaching agent. Fragrances and certain physical or chemical exfoliants, when not used properly or in moderation, can also make skin sensitive to the sun.
Another risky ingredient is benzoyl peroxide. The constant peeling and dryness caused by this acne treatment can irritate and damage the skin over time, increasing its exposure to sun damage.
In general, we recommend a more moderate summer skin routine. That doesn't mean no skin brightening ingredients at all! Just a refreshed version with clean ingredients and natural ingredients that focuses on sun safety, hydration, and healthy skin. Now you glow, girl.
We carefully hand-select products based on strict purity standards, and only recommend products we feel meet this criteria. 100% PURE™ may earn a small commission for products purchased through affiliate links.
The information in this article is for educational use, and not intended to substitute professional medical advice, diagnosis, or treatment and should not be used as such.
Sign up to our email newsletter for more blog updates and exclusive discounts.
< Older Post | Newer Post >