Important Rules for Using Lemon on Skin
How to get lemon benefits from your skin care without worrying about photosensitivity
Posted on August 4, 2021
Written by: 100% PURE ®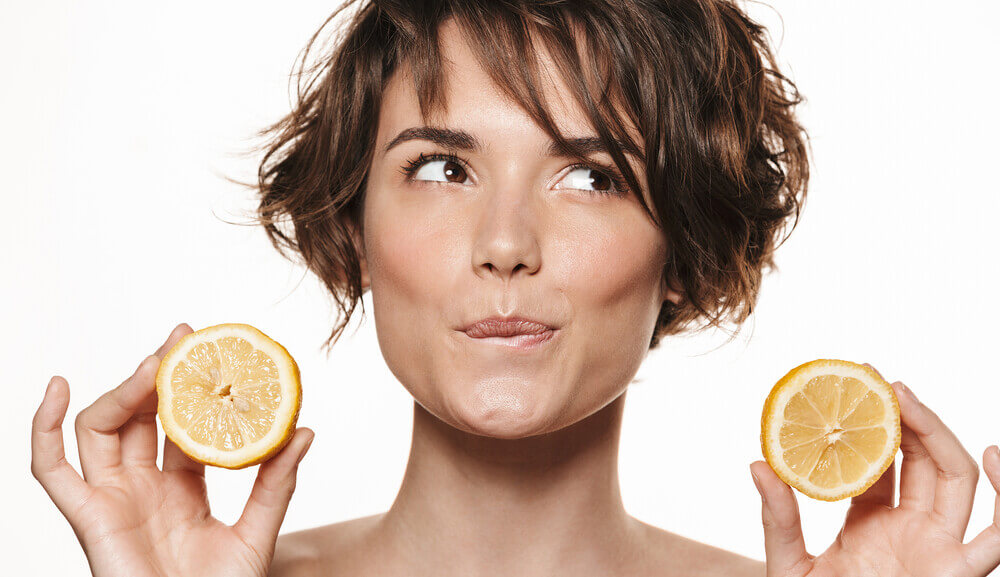 When life gives you lemons, make lemonade! If you love lemonade, that's just the tip of the peel when it comes to lemon benefits for your skin.
That's right, this citrus superstar can target everything from acne to fine lines, but it can also make skin more vulnerable to light. Since photosensitivity is at its peak during summer, it's time we got to the rind on how you can make lemons work for – not against – your skin care goals.
The Pros and Cons of Lemon for Skin
Lemons can provide tremendous benefits for your skin. These little yellow miracle workers are packed with alpha hydroxy acid, which is great for exfoliating the skin to make it look plumper and smoother. Lemons also contain powerful antimicrobial and antibacterial benefits, which are helpful to those with acne-prone skin and congestion.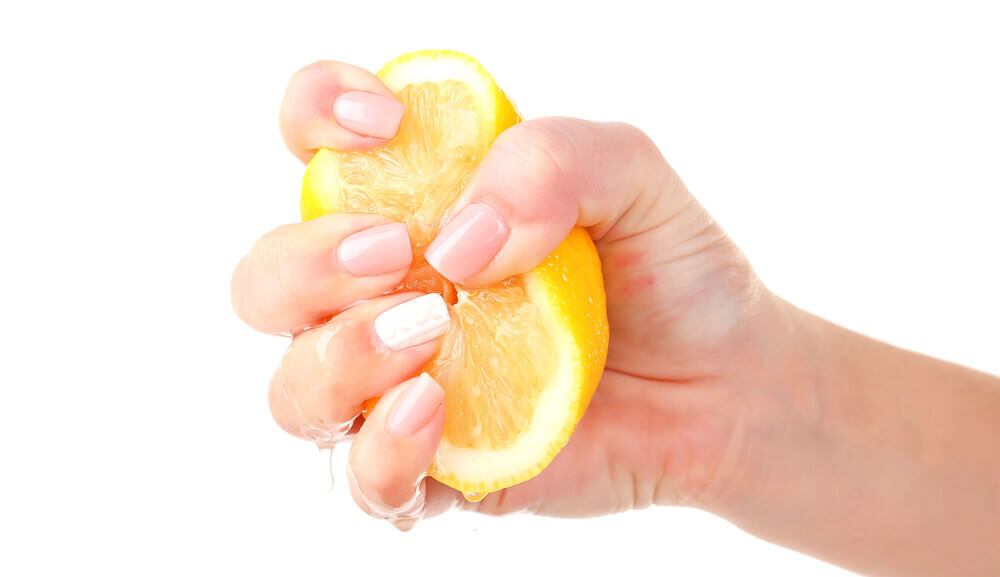 Summer skin can benefit from the serious antioxidant benefits of lemons, which help reduce premature aging and skin damage from sun exposure. Sun spots and acne scars are no match for the powerful fading properties of lemons. These yellow fellows also contain skin-brightening and all-around-awesome antioxidant, vitamin C. This translates to glowier and denser skin that's more resilient to irritation and sun damage.
Lemons are very acidic, with astringent properties that may cause dryness, flakiness, redness, and peeling – especially for sensitive skin. This potent citrus superstar can cause photosensitivity that activates under direct sunlight. It can cause swelling, redness, and blistering on the skin, and increase your risk of sunburn. This is why caution should be used when using lemon on skin!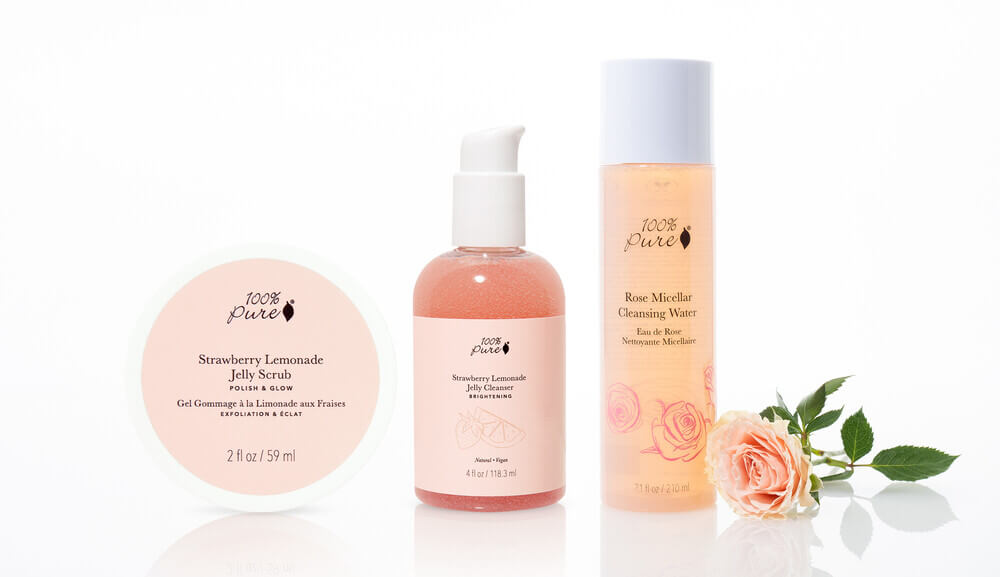 Rules for Safe Use of Lemon in Skin Care
With such glow-boosting benefits in mind, it's understandable if you're opting for the power of lemons in your skin care routine. Not to mention these yellow MVPs can prevent (and reverse) damage wrought by sun exposure – something common with enjoying the fun summer months.
Since lemons have some powerful and potent properties, they need to be used wisely (and safely) for their benefits to be effective. Check out a few rules to live by:
#1. Use caution with daytime use
When venturing outdoors, it's great to slather on the sunscreen – but not lemon on your skin. Use it minimally during the day to avoid photosensitivity or sunburn - and always under SPF! If you were not very diligent applying sunscreen and have dark spots or hyperpigmentation, we've got your skin!
Our Strawberry Lemon Jelly Scrub brightens lackluster skin with strawberry, lemon, and goji berry, with rejuvenating antioxidants to fade dark spots. Biodegradable exfoliants made from walnut shells and fruit extracts buff away rough patches and tone the overall complexion.
#2. Test for sensitivity
As tempting as it is to apply a new skin care product, you'll want to patch-test first for sensitivity or redness. Use an invisible portion of your leg or arm, such as behind your knee or inside your elbow. If there's no allergic reaction within 24 hours, the product is probably safe for you to use.
#3. Rinse away
If you want to reap some of the skin-loving benefits of lemons, use it in rinse-away products. Our Strawberry Lemonade Jelly Cleanser employs a blend of brightening fruit extracts to enliven lackluster skin. Lemon, strawberry, and goji berry supply vitamin C and ellagic acid to gently strip away dullness and impurities.
If you're looking to enhance your natural skin care routine, you can double cleanse by following with our Rose Micellar Cleansing Water. Tapping the hydrating benefits of roses, this water-based face wash rinses away any leftover makeup, oil, or impurities. Sensitive skin types should rinse away after use.
#4. Use a lower concentration
If you're using a lemon infused, stay-on product, ensure it's a lower percentage on the ingredient list or use at night. Our Brightening Serum is recommended for PM use, because of its fruit acids and brightening agents. It's designed to rejuvenate your skin's texture and tone while you sleep.
#5. Know your skin type
Lemons have astringent-like properties, meaning they reduce excess oil by temporarily tightening the pores. While useful for oily and acne-prone skin, these properties can worsen dry skin. On the other end of the spectrum, sensitive types may experience an increase in irritation and photosensitivity. It's best to patch test to ensure your skin type can enjoy the full benefits of lemon.
Lemons boast a long list of skin-loving and proactive benefits – other than a few rules to keep in mind when using them on skin. With these beautifying benefits in mind, it's no wonder that lemon-based skin care formulas are popular – especially during the summer months!
We carefully hand-select products based on strict purity standards, and only recommend products we feel meet this criteria. 100% PURE™ may earn a small commission for products purchased through affiliate links.
The information in this article is for educational use, and not intended to substitute professional medical advice, diagnosis, or treatment and should not be used as such.
Sign up to our email newsletter for more blog updates and exclusive discounts.
< Older Post | Newer Post >