Non-Toxic Scents We're Loving for Fall
Our guide to clean scents and fragrance categories
Posted on September 21, 2021
Written by: 100% PURE ®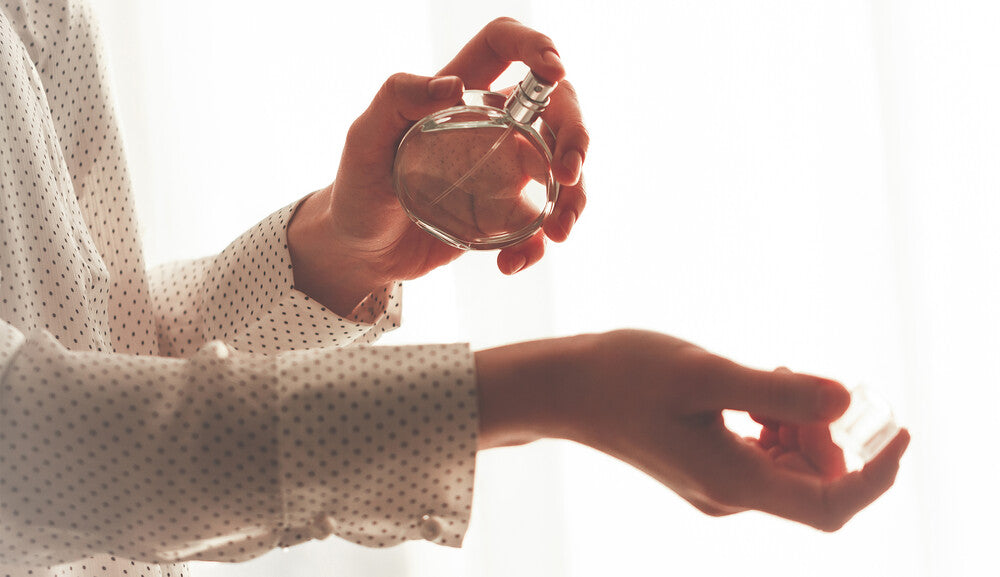 Want to know a secret? We've been spending a lot of time on perfume TikTok lately. Confession time – we're absolutely obsessed. As fragrance enthusiasts ourselves, we look forward to a new season as an opportunity to discover and embrace new scents.
For those of us shopping for friends and picking up a special something for ourselves, we've got a scents starter pack. We'll take a closer look at what's clean, non-toxic, and a must-have for the coming fall season.
Fragrance Shopping 101
Before bursting into the world of perfume, there are a few handy terms that help with understanding fragrances – especially when we're blind-buying a new scent that we know next to nothing about.
Top Notes: Consider this the first impression or "rising sign" of the fragrance. These are the scent components that hit our nose first, but don't tend to last throughout the wear of the perfume.
Middle Notes: Also sometimes called the body or the heart of the fragrance, these tend to bloom after the top notes have worn off. They give the fragrance uniqueness and complexity.
Base Notes: The "engine" of a scent, these are the notes with the most strength and lasting power. We'll typically smell these long after applying the perfume.
Dry Down: This describes the way a fragrance evolves from the first spritz to the last whiff. It's how it smells once it's settled onto the skin and the top notes have worn off.
Let's take a closer look at some of our favorite scent categories, and clean fragrances we're loving for fall.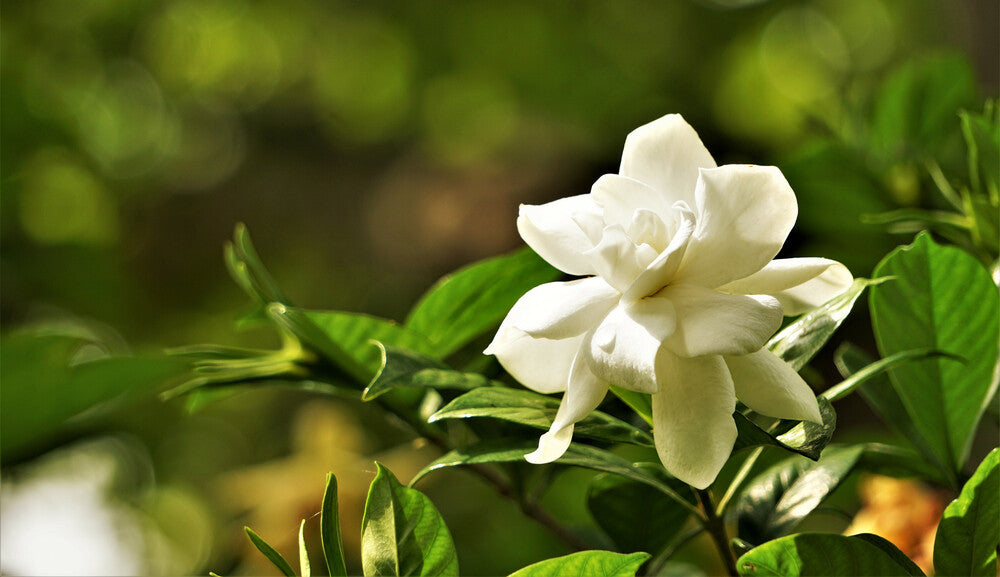 Botanical Scents
Profile: strong presence of floral notes, balanced by green and earthy elements.
Imagine waking up to a misty November morning in a quaint beachside bungalow. Cool air drifts through the open window, inviting in the freshness of garden herbs and blooming citrus flowers. We inhale a grounding breath, as the scents blend with the comforting ambience of our cozy window-side seat. A steaming cup of Earl Grey warms our palms, while an amber and sandalwood candle flickers quietly on the window ledge.
That's The 7 Virtues Patchouli Citrus Eau de Parfum in a nutshell. This vegan, cruelty-free, and hypoallergenic fragrance blends essential oils with an irresistible amber and sandalwood base. Prominent cassis and gardenia take the lead with middle notes of patchouli for a scent that smells natural while feeling fresh and light. It makes a perfect all-day fall scent.
Warm Scents
Profile: sweet gourmand notes and edible scents. These commonly include almond, chocolate, vanilla, and cognac.
Vanilla is an aroma that never goes out of style. Lucky for us, perfumers continue to reinvent this intoxicating floral. In this incarnation of gourmand blended bourbon and vanilla, Ecco Bella embraces the richness and purity of the main components. They accomplish that by utilizing organic and absolute ingredients to deliver lasting power and high quality.
On a Thursday night in a less crowded corner of a shadowy, uptown lounge, we can be found alone or occasionally, with a friend. The golden light of the candles catches our skin, creating a warm aura scented with rich cocoa and potent vanilla. The dewy glass in front of us glows with remnants of amber-colored bourbon. We let down our hair, releasing lingering fresh florals of rose and jasmine, and make eyes at the bartender, before deciding to order another drink.
Ecco Bella Bourbon Vanilla Perfume is for the quietly confident person with a sensitive, daring side. It's classic, sophisticated, and embodies timeless elegance while creating an aura of cozy warmth. It perfectly complements the rich hues and cooler temperatures of autumn.
Gender-Neutral Scents
Profile: combines fresh florals with smokey, woody, and musky notes.
For those of us that know the fall season can be a lot of fun, West is a great fragrance to try out. We adore the inviting glass bottle housing paraben-free, cruelty-free rosé colored perfume.
This fresh, gender-neutral scent combines bright citrus and light and fresh florals with warm and woody base notes. The delicious result is a complex yet balanced finish.
For those of us that like to be a little mysterious, Ellis Brooklyn West Eau de Parfum is memorable without being insistent. This aroma complements bubbly go-getters, moody creatives, and bookworms alike who embrace the romance of a signature, gender-neutral fragrance. It feels like the lovechild of summer and fall, perfect for day or night.
On one of New York's many rooftops, we can be found, lemon basil spritzer in hand, taking in the warm glow of the golden hour. We smile at one of the last summer sunsets we'll see just as we spot one of our many industry contacts approaching. A quick hug, and the lingering notes of warm ginger, woody amber, and vetiver tinged by pear sweetness waft up. Each time we smell this musky-botanical blend, we'll recall the magic of sensuous summer sunsets.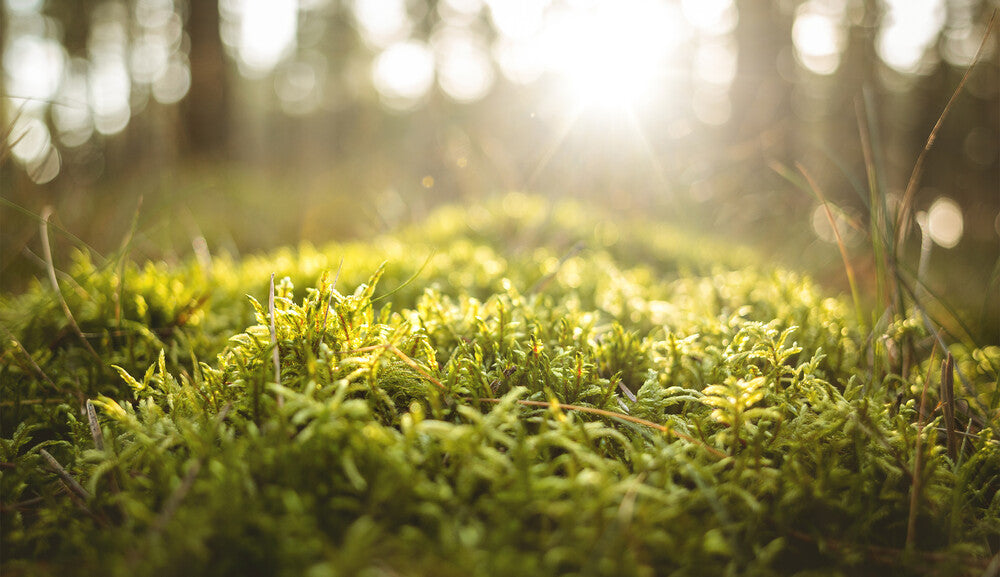 Green + Fresh Scents
Profile: combines aromatics like herbs and florals with earthy green components and aquatic notes.
When perfume or cologne isn't our thing (or we can't quite justify making another fragrance purchase), we turn to candles. This is an excellent way to create a mood and energy. What we love most is that we can light it once and the smell lasts as long as we like!
The Dirty Grass candle by Heretic does not smell exactly like it sounds — but it feels every bit as natural and wild. This soy candle uses essential oils and hemp CBD oil to deliver a seductive, earthy blend of tropical, warm notes.
The versatility of this candle makes it a great day or night scent. The warmth of the black pepper and vetiver is balanced by cool violet and earthy hemp.
We're out in the garden and it's one of those days when the summer heat hasn't quite let go. Humid air blooms the earthy smell of the surrounding trees, peppery herbs, and punchy blossoms. Despite the heat, we find comfort in the grounding presence of nature thriving around us.
Stress-Relief Scents
Profile: combines aromatics with a focus on earthy, plant-forward blends balanced by woody or smoky elements.
Slick mossy rocks lead up to a breathtaking emerald and sky-blue landscape of shimmering water and lush forest. A powerful, rushing waterfall adds to the cacophony of distant birds. We breathe in the fresh scents of damp eucalyptus and invigorating peppermint before we open our eyes once more and realize we're in the shower.
A single swipe of this transcendent blend delivers clarity, balance, and daydreams of riverside nature escapes. Our refreshing, cruelty-free 100% PURE Aromatherapy Oil rollerball blend stays with us 24-7. That's because of the calming benefits of the potent essential oils — and its fresh, herbal scent.
This vegan-friendly oil blend is balanced with light apricot and coconut carrier oils, balanced by potent peppermint and eucalyptus. This scent suits the warrior and peacemaker in all of us.
We carefully hand-select products based on strict purity standards, and only recommend products we feel meet this criteria. 100% PURE™ may earn a small commission for products purchased through affiliate links.
The information in this article is for educational use, and not intended to substitute professional medical advice, diagnosis, or treatment and should not be used as such.
Sign up to our email newsletter for more blog updates and exclusive discounts.
< Older Post | Newer Post >