6 Clean Fragrances to Try in 2021
Our favorite natural perfumes made with clean ingredients
Posted on December 4, 2020
Written by: 100% PURE ®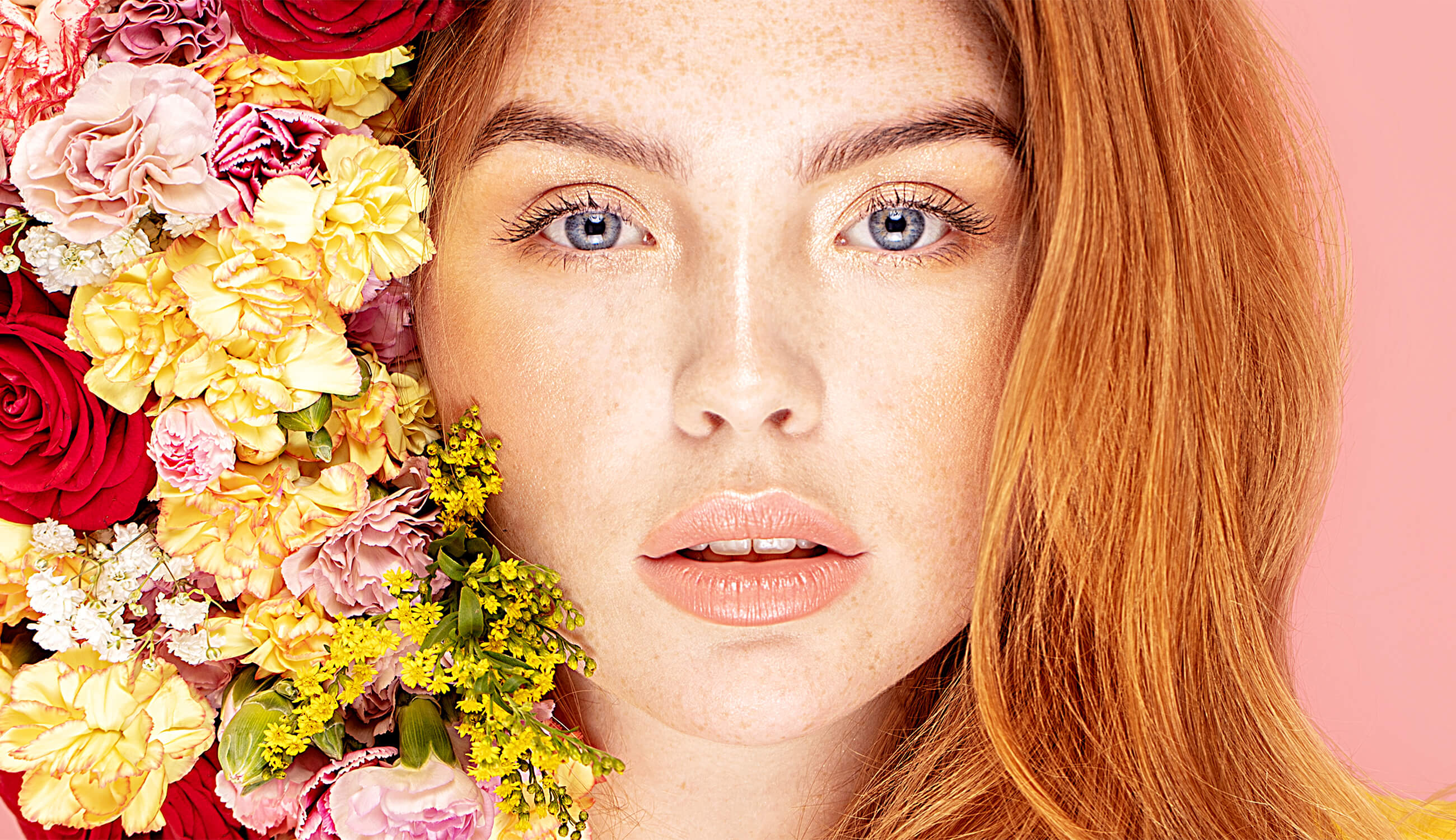 If eyes are the window to our soul, then perfume is the front door to our personality. Unfortunately, perfumes can also open the door to one particularly stinky guest: synthetic fragrance!
We all have signature fragrances we love, and have worn for years – but many contain toxic ingredients. We're identifying perfume ingredients to avoid, how scents can vary, and the top natural perfumes that will have you spritzing into the new year and beyond!
What You Should Know About Perfume Ingredients
The toxic truth about conventional perfumes – besides harmful ingredients – is that brands don't have to tell you what's in them. There is no legal obligation to disclose ingredients on perfume labels – because it's considered proprietary – so it goes under the umbrella term "fragrance" or "parfum". While we can sympathize with protecting trade secrets, it shouldn't be at the expense of consumer health.
When it comes to your favorite scents, that familiar fragrance might be an imposter. We've rounded up the top 5 offenders to steer clear of, and their potential toxic side effects.
VOCs
If you don't like the scent of car emissions, you won't like VOCs. Most fragrances contain enough synthetic chemicals to emit volatile organic compounds – or VOCs – close to the amounts emitted by cars. These compounds can lead to irritation in your eyes, nose, and throat. Many experience headaches, nausea, allergies, and respiratory irritation.
Phthalates
These culprits are used to make perfumes last longer, which is why you can still smell someone's perfume long after they've left the room. Phthalates are petroleum-based chemicals that have been shown to be hormone disruptors. Other related issues include trouble conceiving, irregular periods, and hormonal imbalances.
Parabens
'Bens there, done that – and they're no good for you! Parabens are a low-cost synthetic preservative and microbial agent used in many personal care products – including perfumes – that keep them free from the growth of bacteria and fungus. The problem is that parabens have been linked to endocrine disruptors, allergic reactions, and an increased risk of reproductive problems.
Acetone
Acetone is the 'it' ingredient in conventional nail polish removers, which would make you think it might not be great for perfumes that sit on the skin. Acetone could trigger allergies and cause a myriad of symptoms like headaches, sinus swelling, itchiness, and a runny nose.
Musk Ketone
Musks have a long rap sheet of harsh reactions. Musk ketone is a skin irritant, and can easily absorb into the skin. According to EWG, studies have shown this chemical to concentrate in both human fat tissue and breast milk. It is also suspected to be another hormone disruptor.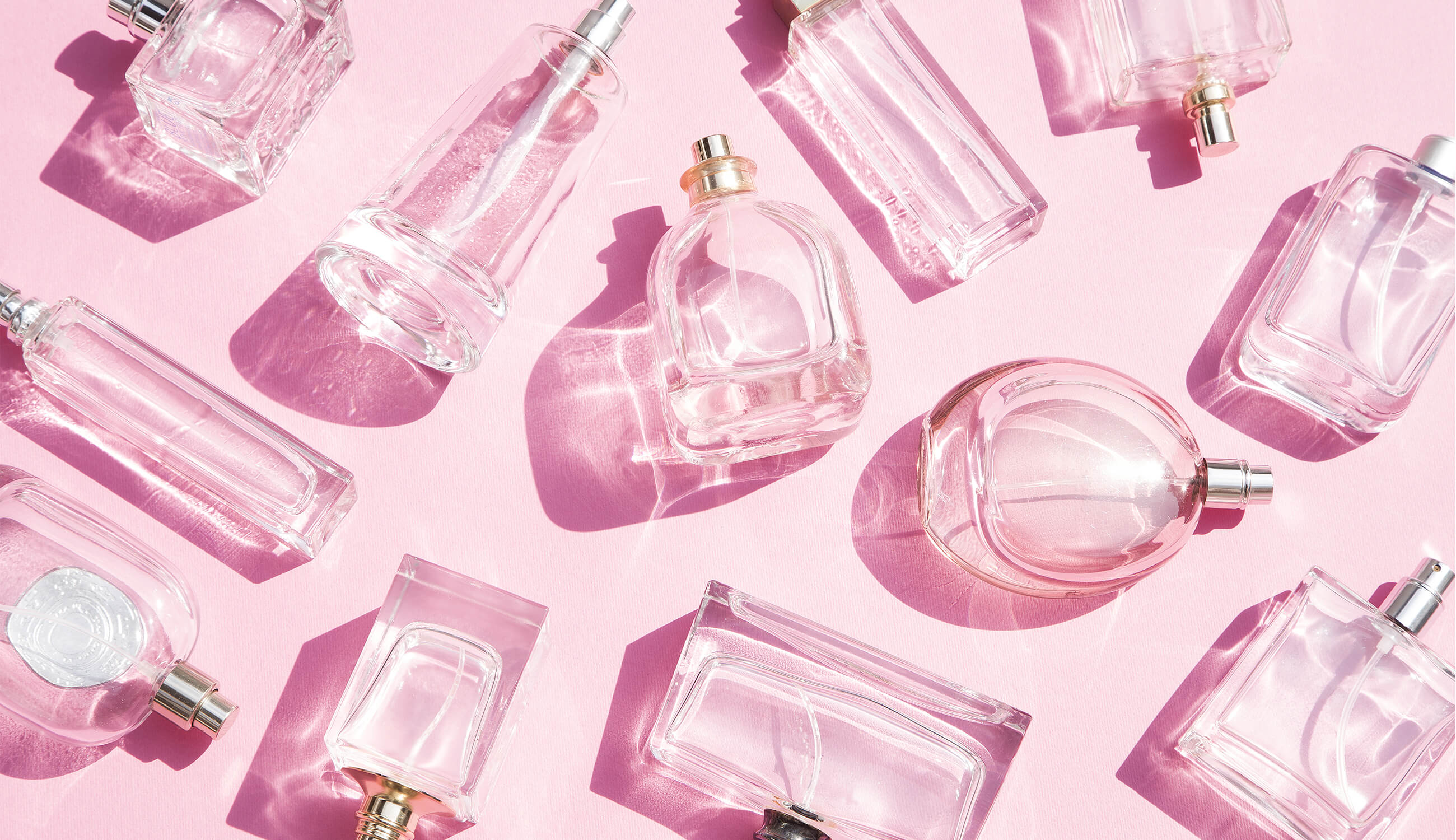 6 Natural Perfumes That Are Good To You
If there's one positive to come from all the negative health issues surrounding mainstream fragrances, it would be the influx of natural perfume alternatives. They'll tickle your senses while being better for your skin – here's our shortlist of a few favorites!
These perfume brands offer clean and sophisticated options to conventional toxic, animal-derived perfumes. Another bonus is that these brands use a blend of both essential oils and botanical aromas. They're free of phthalates, sulfates, and ambergris, while being vegan and cruelty-free to boot.
#1: Maison Louis Marie
No.04 Bois de Balincourt Eau de Parfum
Scent Notes:
Sandalwood, Vetiver, Amber Wood
This memorable sandalwood fragrance is intertwined with cedarwood and notes of spicy cinnamon and nutmeg, with a hint of vetiver. It was born in the Balincourt family home, where multiple generations enjoyed long walks amidst crisp air and an ancient forest.
About the Brand
Maison Louis Marie, a pioneer in French botanical history, was exiled to the Mauritius islands during the French revolution. There, he discovered thousands of plants that he'd later take back to France. A botanical tradition was born: today, these lavish scents exude unique floral fragrances and are all phthalate-, paraben-, sulfate- and cruelty-free.
#2: Skylar
Salt Air Eau de Toilette
Scent Notes:
Driftwood, Sea Salt, Seaweed
If you could bottle the scent of the wild sea, you'd get Skylar's best-selling natural perfume: Salt Air. This oceanic gem exudes crisp, clean notes of salt and sandalwood in a charming blend of freshness. This fragrance transports you to your favorite windswept shore with each spritz.
About the Brand
Made in Los Angeles, Skylar uses clean ingredients to create hypoallergenic perfumes. These vegan, cruelty-free fragrances are botanical-based with lab-made ingredients to ensure products are safe and hypoallergenic. Try each Skylar scent on its own, or mix and match multiple scents to create a custom combination that's all you.
#3: The 7 Virtues
Vanilla Woods Eau de Parfum
Scent Notes:
Pear, Rose, Vanilla
Infused with organic essential oils and alcohol from sugar cane, Vanilla Woods is a long-lasting scent featuring some of the most delicious notes on our list. Juicy pear, a heart note of aromatic rose, and warm base notes of soft caramel, fair trade vanilla, and smokey amber are sure to warm the senses.
About the Brand
As creators of natural, sustainable fragrances that promote peace and empowerment in war-torn countries, The 7 Virtues is a brand to be reckoned with. Founder Barb Stegemann is committed to using perfume ingredients that support farmers in economically depressed countries and conflict zones.
Besides an offering of natural, heavenly scents, The 7 Virtues fragrances are all hypoallergenic and cruelty-free. These perfumes are made without phthalates, parabens, sulfates, formaldehyde or UV inhibitors.
#4: Ellis Brooklynn
West Eau de Parfum
Scent Notes:
Blood Orange, Waterlily, Vetiver
This gender-neutral perfume is bursting with base notes of blood orange while top notes of suede and waterlily add an undeniable warmth. Accents of basil and vetiver add depth and complexity to this day-to-night stunner. This energizing fragrance is made in small batches in New York, and each Ellis Brooklyn fragrance is thoughtfully curated from production to packaging.
About the Brand
As the first true citrus scent by Ellis Brooklyn, creator Bee Shapiro describes West as, "An ode to chasing dreams and optimism." Inspired by Los Angeles writers of the '70s - think Joan Didion, Eve Babitz, and Joni Mitchell – this energizing scent bursts with the energy of a genius new idea and develops into a story that's "nuanced and devastatingly beautiful".
Ellis Brooklyn offers a wide selection of natural fragrances formulated without harmful phthalates, parabens, or sulfates. Their perfumes come packaged in an environmentally-friendly glass bottle from an Ecocert supplier, and are PETA certified cruelty-free.
#5: Kai
Eau de Parfum
Scent Notes:
Gardenia, White Exotic Florals
If you love gardenia, Kai will whisk you away to a tropical paradise filled with lush, white flowers as far as the eye can see. This light, intoxicating scent is delicately blended with white gardenia wrapped in exotic florals so incredibly fresh and true that it captures the irresistible fragrance of the tropics.
About the Brand
After years of avoiding conventional perfumes that didn't appeal to her, Gaye Straza worked tirelessly to create a tropical fragrance reminiscent of her childhood vacations in the tropics. What started in 1999 as a single-batch perfume sold at her Malibu boutique has grown into a cult-classic bath and body collection that evokes the balmy, sun-drenched Pacific.
#6: The Nue Co
Functional Fragrance
Scent Notes:
Green Cardamom, Iris, Palo Santo, Cilantro
This homeopathic supplement delivered in the form of a fragrance works with your body chemistry to help hit the reset button in times of high stress. Functional Fragrance has a clean, woodsy, and smoky scent. It's formulated with green cardamom, iris, palo santo, violet, and cedarwood.
About the Brand
Functional Fragrance was launched in 2019 by legendary perfumer, Frank Voelkl. Utilizing research from the Brain & Behavior Laboratory at the University of Geneva, Voelkl together with working with global fragrance house, Firmenich. This unisex fragrance was developed using data insight and research into the connection between cognitive function and neurological reactions to certain scent groups. The result: feelings of calmness and composure from a natural perfume.
Following the surge of clean beauty with skin care and cosmetics, it's no wonder the popularity of natural perfumes has followed suit. When you opt more for a natural perfume, your senses – and others around you – will thank you for it.
We carefully hand-select products based on strict purity standards, and only recommend products we feel meet this criteria. 100% PURE™ may earn a small commission for products purchased through affiliate links.
The information in this article is for educational use, and not intended to substitute professional medical advice, diagnosis, or treatment and should not be used as such.
Sign up to our email newsletter for more blog updates and exclusive discounts.
< Older Post | Newer Post >