Exploring Adaptogen Alternatives to Coffee
These popular coffee alternatives might actually be better for your brain
Posted on September 20, 2021
Written by: 100% PURE ®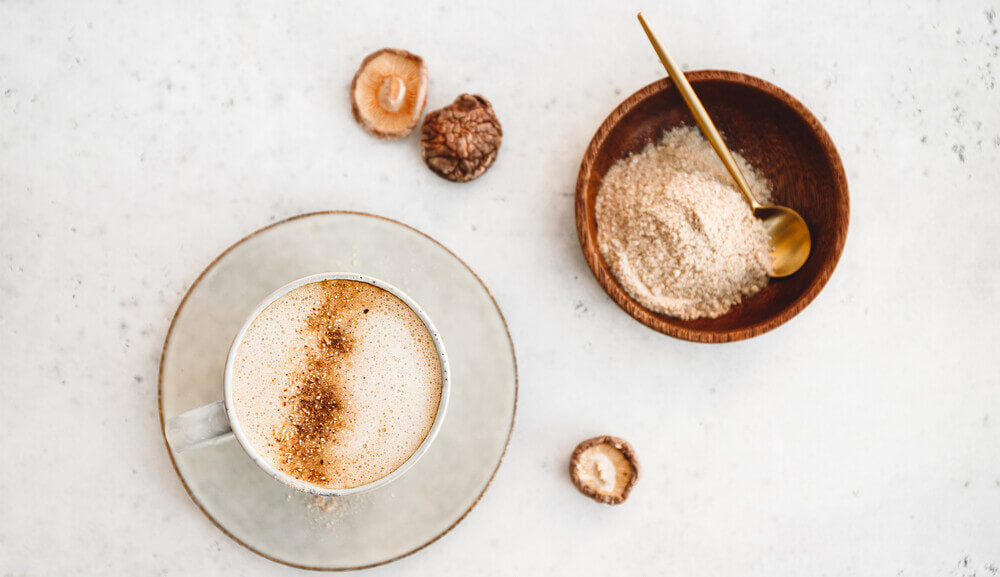 There's a buzzy new word in the TikTok and Instagram realms that's been popping up everywhere on our feeds lately: adaptogens. Wondering what in the world they are? Adaptogens are herbs and plants that have natural energy-boosting qualities — sans that potentially cranky-making culprit, caffeine.
If you're still a bit unsure if this trend is for you, you've come to the right place! We'll be covering how these caffeine-free gems actually work. We'll also explain the types of adaptogens you will find in coffee alternatives.
Why Would Anyone Want to Replace Coffee?
A daily cup of coffee isn't just a habit and morning-lifesaver for a good chunk of society. It also boosts energy and focus. Plus, many of us love the delicious taste.
However, despite its perceived benefits, caffeine also has drawbacks. Those suffering from anxiety often avoid coffee because it can make symptoms worse. Others find that caffeine negatively affects their sleep cycles, or that it leads to stomach upset. These downsides to caffeine have left space for a number of caffeine-free coffee alternatives to emerge.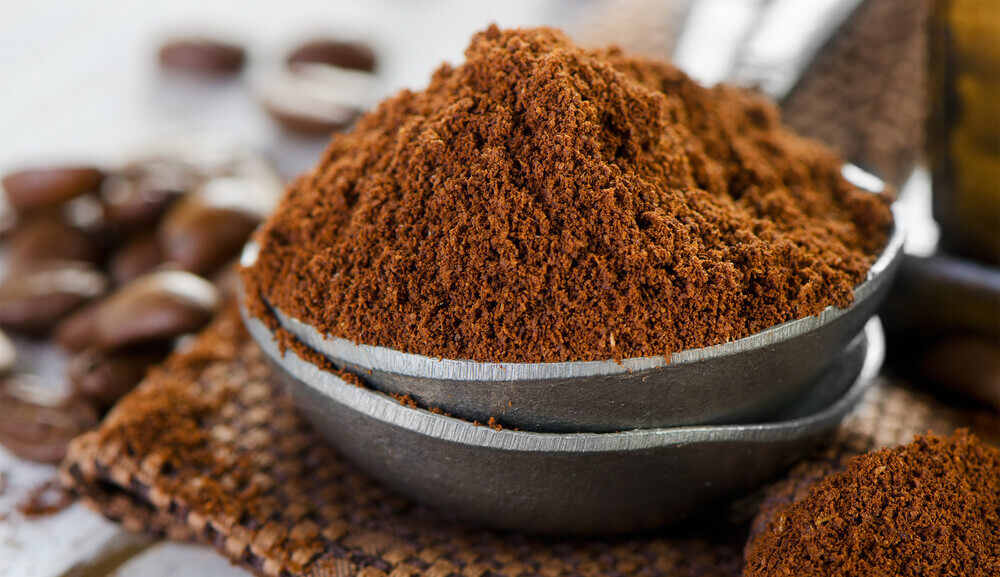 How Can Adaptogens Replace Caffeine?
Adaptogenic coffees can help your body adapt to life's doozies. Caffeine can spike our energy levels — but it can also lead to energy crashes. Adaptogens, on the other hand, work on similar pathways as caffeine — but without the mental and physical fluctuations.
Caffeine can cause restlessness, nervousness, and insomnia — to name a few side effects. However, adaptogens offer energizing, mood-balancing effects together with stress relief. It's no wonder caffeine-free coffee alternatives are experiencing a spike in popularity!
What Kinds of Adaptogens Will You Find in Alternatives to Coffee?
If those tidbits have you rethinking your relationship with coffee, read on to discover which herbs and plants fall into this unique category. There are many flavors of coffee, but that's nothing compared to the hundreds of thousands of plants with a variety of healing benefits.
We've figured out which plants are worth checking out so we can maximize their stress-reducing powers.
Ashwagandha
If there's ever been the "it" adaptogen, it's ashwagandha. This potent herb is a staple in Ayurvedic medicine, and is known for its energy-boosting and stress-relieving effects. Ashwagandha is revered in Ayurveda for providing "energy through calm". It's a superstar ingredient for increasing energy, balancing stress levels, and boosting memory and cognition.
This ancient herb is also known for lowering blood pressure, reducing cortisol levels, and decreasing inflammation. But unlike caffeine – which can zap energy from the body over time – ashwagandha helps replenish your energy tank. It accomplishes that with a more comprehensive approach that is more nourishing and balancing to our bodies.
Note: Health experts advise avoiding this adaptogen if you're pregnant, taking sedatives, currently have severe gastric irritation or ulcers, or are sensitive to nightshades.
Reishi
Reishi is a medicinal mushroom with over 2,000 years of history of use in China. It's a powerful fungi friend!
Reishi is known to boost immunity, optimize cognitive performance, relieve anxiety, and support the body's detoxification process. Those are just a few of its astounding health benefits.
These mushrooms have been observed to directly impact our cortisol levels (in a positive way!), driving them down significantly. This magical mushroom is full of antioxidants and anti-inflammatory compounds. It packs a powerful punch of natural health and well-being benefits.
Kava
Kava is a small cultivated plant in the pepper family. It's native to the South Pacific, with origins that can be traced back at least 3,000 years. It's associated with both social and ceremonial functions.
This amazing and versatile plant calms as well as focuses. With an array of health benefits, kava can boost your immune system and help reduce anxiety. It can also improve memory and quality of sleep. Kava is completely non-addictive, and can even provide daily immune support.
Note: Kava has recorded interactions with some prescription medications. Pregnant and breastfeeding women are not advised to take kava.
Ginseng
Did you know that ginseng is one of the world's most expensive (and valued) medicinal plants? Who knew that this classic root had the ability to help our bodies deal with stress? Ginseng holds significant anti-stress properties within its fleshy roots. It's a superior ingredient for increasing energy production, due to its antioxidant components.
Ginseng combats inflammation. It's also been shown to significantly reduce chronic stress, depression, and anxiety. Ginseng also boosts memory, reaction time, calmness, and the immune system.
Are Adaptogen Alternatives to Coffee Worth Trying?
Trying to quit coffee? Or are you just looking to kick caffeine jitters? Many are considering the potential health benefits of adaptogen alternatives to coffee.
Some people prefer the balanced effect that adaptogens provide, rather than the energy spikes and crashes that caffeine can cause. These alternatives to coffee help balance and target stress to help you get through your day.
A couple options to try are Blume and Mud\Wtr. Blume is popular for making plant-based, caffeine-free drink mixes (we LOVE their Pumpkin Spice Blend) but they also have an easy-to-mix Adaptogen Milk Blend. This vegan mix is made with reishi, lion's mane, and chaga to promote clarity and focus. Try it in warm oat milk or almond milk, and use a whisk to ensure it blends smoothly.
You've probably seen Instagram ads for Mud\Wtr, and it's one of the first big caffeine-alternative products made with adaptogens. Understandably, something called "mud water" might not convince you to kick coffee. But this blend does promote sustained energy, improved clarity, focus, and mental stamina. The taste is similar to chai tea but with a bold earthy flavor, and it won't cause the spike-and-crash you get from regular coffee.
We carefully hand-select products based on strict purity standards, and only recommend products we feel meet this criteria. 100% PURE™ may earn a small commission for products purchased through affiliate links.
The information in this article is for educational use, and not intended to substitute professional medical advice, diagnosis, or treatment and should not be used as such.
Sign up to our email newsletter for more blog updates and exclusive discounts.
< Older Post | Newer Post >