Natural Skin Care Products to Rave Over
We're highlighting what fans are saying about our best natural beauty products!
Posted on Feburary 6, 2018
Written by: 100% PURE®
We've said this before and we'll say it again: we love the Pure Community for our customers who are passionate about finding the best natural beauty products for their skin. Of course we want to help you out, which is why we're always so excited to hear back from you in your product reviews so we can keep on improving our formulas and providing you the best. Today we'd like to share what fans are saying about our natural skin care products in tribute to the people who matter to us most: yes, you!
There's a simple reason for the cult-like following of our natural eye cream - it works! No secrets of magic here, just the most skin nourishing ingredients from Mother Nature doing their thing. Caffeine rich green tea and coffee give a good one-two punch to fighting puffy eyes and dark circles. Enough said, we'll let our lovestruck fans do the talking (or you can read more about the benefits of caffeine in natural skin care products).
★
★
★
★
★
Simply the Best!
"Love everything about this eye cream from the reduced puffy eyes to the intoxicating scent. This is one I will never go without."
Jenna D., Verified Buyer of Coffee Bean Caffeine Eye Cream
★
★
★
★
★
Younger Looking Eyes.
"Having used the Coffee Bean Caffeine Eye Cream for the past 10 days, I am truly impressed by how it decreases puffiness and fine lines around the eyes. My eye area now has a younger, fresher look. I love this product!"
Barbara H., Verified Buyer of Coffee Bean Caffeine Eye Cream
★
★
★
★
★
My first company product - and still my favorite!
"The Coffee Bean Caffeine Eye Cream was the first product I purchased from 100% Pure, and now several orders later, it is still my favorite! All the products I have ordered have been well liked, but this one is extra special as it opened up a whole new world of "pure" beauty products for me. The smell is so pleasant. For me, the cream has been a staple to my morning beauty routine for the last few years. The product helps to reduce puffiness and add moisture to the delicate under eye area."
Anna N., Verified Buyer of Coffee Bean Caffeine Eye Cream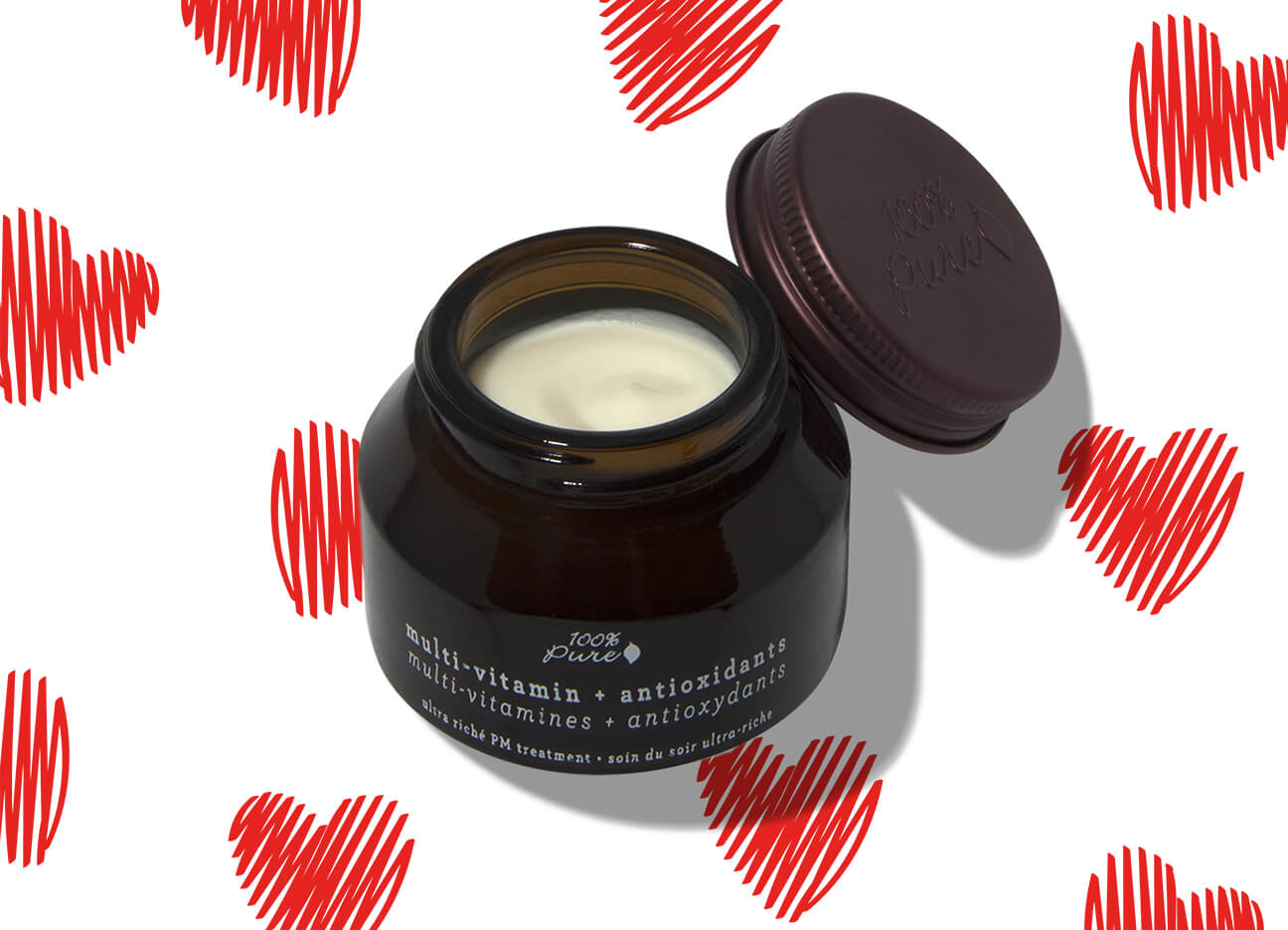 Who said natural skin care products can't be luxurious? We'd like to prove them wrong with our rich evening cream, popular for its soft texture that leaves skin feeling just as silky smooth. It's packed with vitamins A and C, as well as sea buckthorn and other enriching ingredients for helping to brighten and repair your precious skin.
★
★
★
★
★
Heaven.
"TThis is my favorite night cream. It is so rich and creamy and smells like heaven. I would love to use it for my whole body!"
Amy, Verified Buyer of Multi-Vitamin + Antioxidants Ultra Riche PM Treatment
★
★
★
★
★
Powerful ingredients.
"I have done research for years and have looked for a cream that has it all. This one does. I only use at night as directed. My skin is more firm, less hyper pigmentation, which at 49 is what I need."
Belinda R., Verified Buyer of Multi-Vitamin + Antioxidants Ultra Riche PM Treatment
★
★
★
★
★
Beautiful Night Cream.
"Such a wonderful night cream. I was worried at first how thick it was for my skin since it's oily but the cream smooths in just fine. This has become my favorite night cream and I'm so happy it's made from natural ingredients. It literally leaves my skin feeling so soft and luminous the next day. Ideal for if you've had a long day and need an overnight renewal."
SilentYuri, Verified Buyer of Multi-Vitamin + Antioxidants Ultra Riche PM Treatment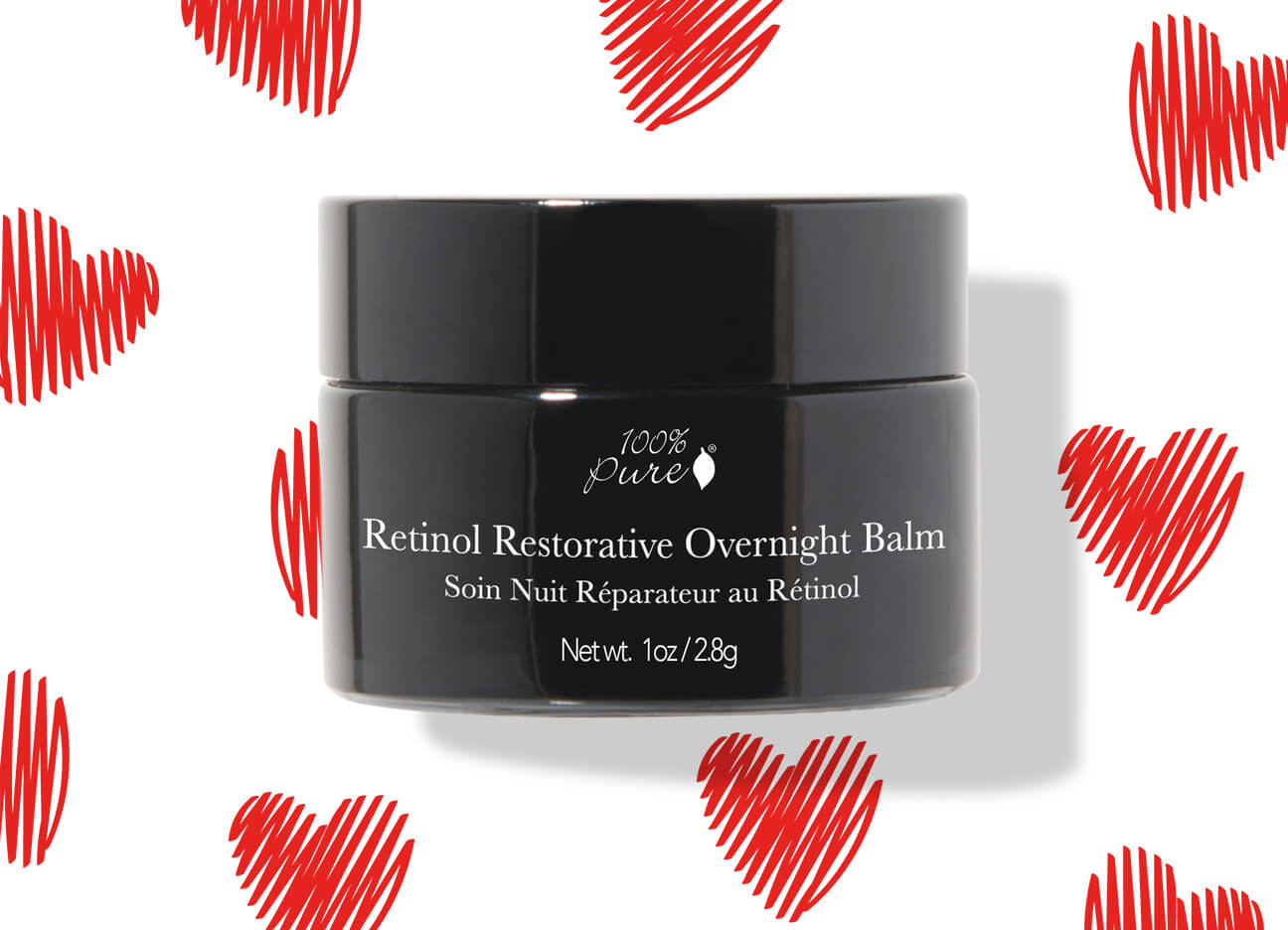 Who knew the path to radiant firm skin could be as easy as catching some z's? Just remember to apply our nourishing anti-aging night balm before your head hits the pillow. The rich retinol naturally derived from carrots helps promote a more lively and even complexion. Combine it with luscious avocado butter and enriching plant oils, and wake up to a new you.
★
★
★
★
★
Hydrating and healing.
"I'm in love! I have dry skin and I have some sun damage from years of being outside. So far this product is bringing life back into my face!"
Alana M., Verified Buyer of Retinol Restorative Overnight Balm
★
★
★
★
★
Best night moisturizer ever.
"Works with my extremely sensitive skin and actually works! I mean, not only does my face NOT break out (priority 1 for me with a new face product), but it does moisturize; it does smooth tiny wrinkles! My skin actually looks obviously better in the morning and all day when I use this product. I've been using it for several months now and no sensitivity has developed. Very happy with it and recommend it to others."
Laurel C., Verified Buyer of Retinol Restorative Overnight Balm
★
★
★
★
★
Soft Skin and Helps with Acne Scars!
"I have been using this for about four months, and I am still seeing improvements in my skin! I originally purchased this for helping with my acne scars and skin texture. I apply every other day or depending on how my skin is doing, some weeks daily. Yet, every time I use it I see less inflammation from any blemishes, my scars are a little more faded, skin is moisturized, supple and more toned the next morning! I only cleanse, use toner then use this PM balm at night all over my face. The jasmine scent is very light but lovely, especially for nighttime. The texture of the balm feels thick of course, but melts easily on the skin and absorbs well. Over the course of time, my skin appears much brighter, softer, clearer and old acne scars have faded since I started using this. And the jar is still half full."
Jazmin, Verified Buyer of Retinol Restorative Overnight Balm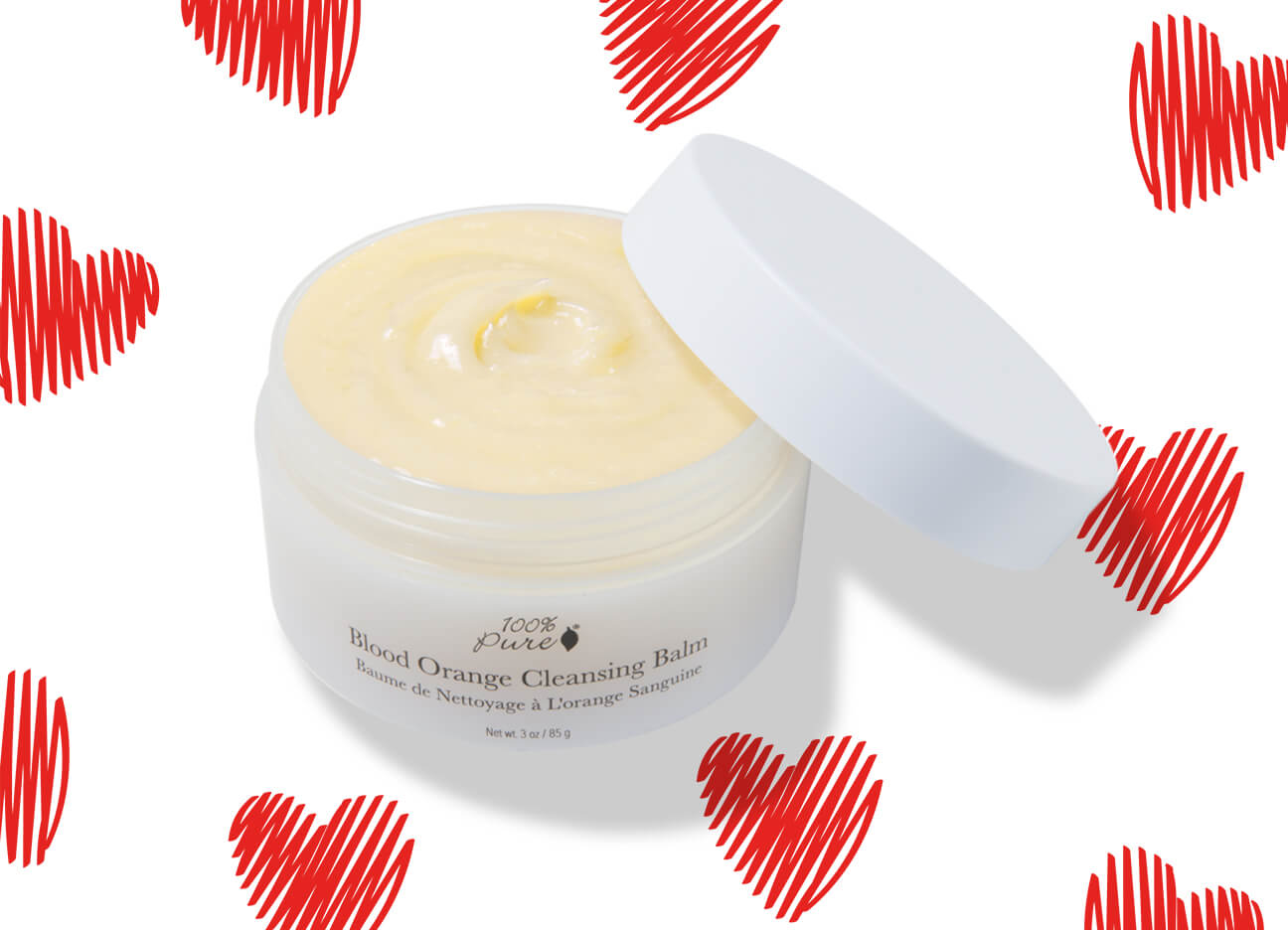 We've had enough of cleansers that strip not just dirt and makeup but also precious moisture from our face! Orange you glad for this delectable cleansing and moisturizing balm that just melts into your face without the questionable chemicals in conventional creams? Organic coconut and olive oils gently cleanse away makeup and impurities without drying out your complexion or causing acne. It's an all around winner in natural skin care products.
★
★
★
★
★
Orange My Gosh! So good!
"Wow this stuff is incredible. I've used good cleansing balms in the past, but they were not organic and contained many ingredients that i didn't understand. I love that this cleansing balm is only made of the best ingredients. Did I say how great it smells? Because OMG it's so good!"
Morgan, Verified Buyer of Blood Orange Cleansing Balm
★
★
★
★
★
Best makeup remover ever!
"This cleansing balm is my go-to makeup remover! I love the texture and how soft it leaves my skin feeling. And you can't forget about the smell! Smells like an orange creamsicle!"
Samantha H., Verified Buyer of Blood Orange Cleansing Balm
★
★
★
★
★
Favorite part of my skincare routine!
"This has become my favorite part of my night time routine; washing my face is no longer a chore! This balm feels so silky, not greasy and doesn't strip my skin of natural oils or moisture! I have very sensitive skin and this does not cause any irritation or breakouts! Love."
Kristen O., Verified Buyer of Blood Orange Cleansing Balm
We carefully hand-select products based on strict purity standards, and only recommend products we feel meet this criteria. 100% PURE™ may earn a small commission for products purchased through affiliate links.
The information in this article is for educational use, and not intended to substitute professional medical advice, diagnosis, or treatment and should not be used as such.
Sign up to our email newsletter for more blog updates and exclusive discounts.
< Older Post | Newer Post >