Mascara 101: How to Choose the Right Formula for Your Lashes
Learn how to get longer, thicker lashes with just a few quick swipes!
Posted on January 24, 2023
Written by: 100% PURE®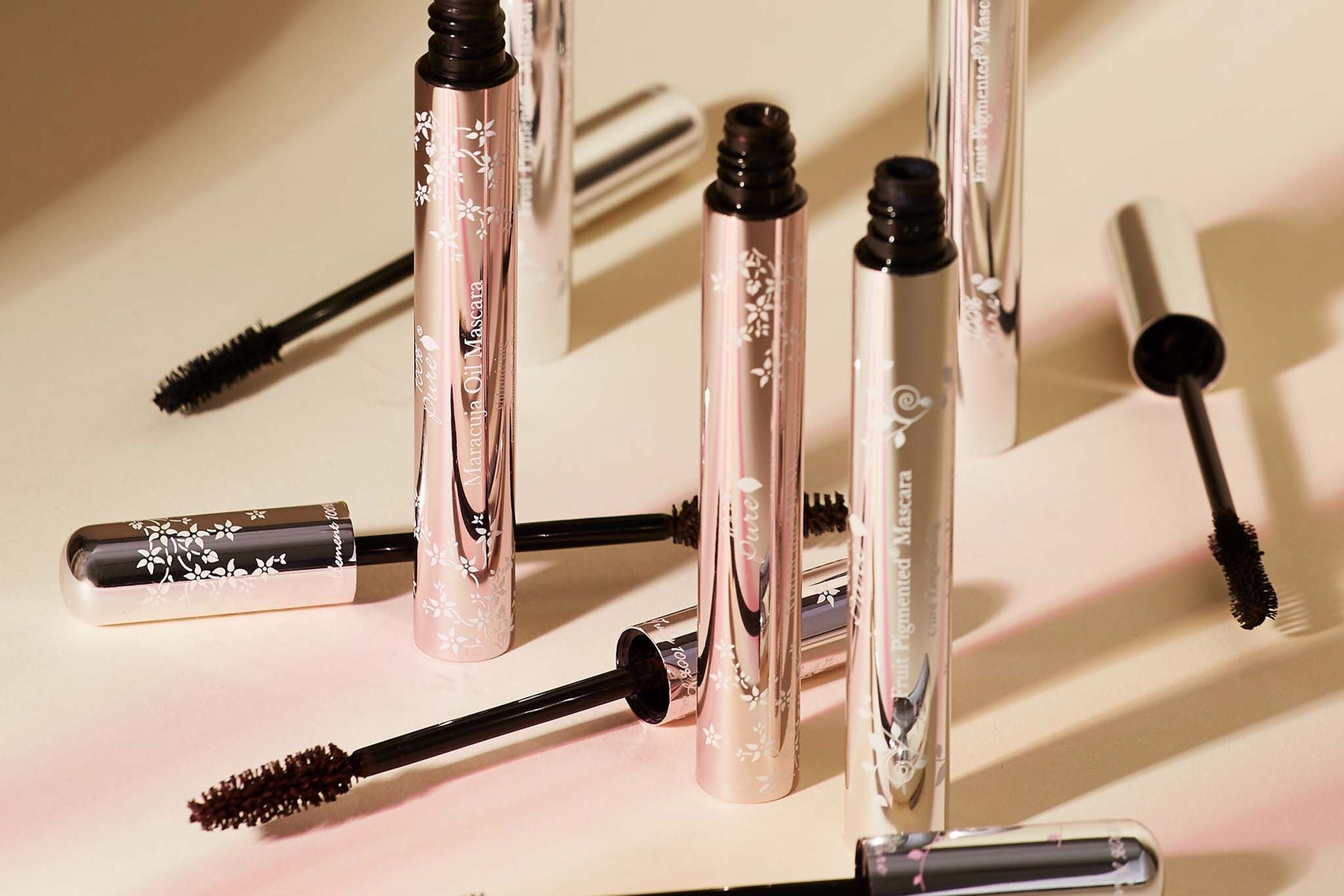 Mascara is an essential part of any makeup routine, but with so many different formulas on the market, choosing the right one for your lashes can be overwhelming.
Different Types of Mascara Formulas
Learning about different types of mascara formulas is necessary to learn which one will work best for you. You need to learn which mascara is made from the ingredients that will work best for your eyelashes.
Traditional Mascara

For makeup beginners, it's always best to start with traditional mascara. For normal eyelashes that just need a bit of lengthening and volume, these mascaras work best. The wands of traditional mascaras are also easy to use.
The best part of these kinds of mascaras is they don't disappoint with their results. If you don't want any dramatic transformation of the lashes then most of these mascaras will be suitable for you.
Volumizing Mascara

This is probably the most sought-after type of mascara. If you want "spider lashes" then volumizing mascara is what you need. A good coat of volumizing mascara is equal to applying falsies. However, coating with volumizing mascara needs some practice.
This formula is usually thick which means you would have to apply it carefully so that it applies evenly. The formula of volumizing mascara often weighs heavily on the lashes. This is why most people prefer using it only on special occasions.
Lengthening Mascara

After volumizing mascara, the other kind that is extremely popular is lengthening mascara. As the name suggests, the formula of these mascaras mostly focuses on making the eyelashes appear longer. For people who prefer a more natural makeup look, these mascaras work best.
In fact, the eyes appear bigger and brighter after coating the lashes with the lengthening mascara. Unlike, volumizing mascaras, lengthening mascaras are also much easier to apply. The curled-up eyelash look is also easy to get from lengthening mascara as they don't weigh down the lashes.
Curling Mascara

Eyelash curlers are one of those tools that most people won't use on a daily basis. In addition to being a tricky tool, they can also be risky, especially for those with clumsy hands. To solve this problem, there are curling mascaras that are specially made from a formula that would hold the eyelash curl for a long time.
More than the formula, the wand of these mascaras plays a vital role in curling the tip of your lash. Then the ingredients in the formula help hold the curl. If you aren't a professional then instead of using eyelash curlers start using curling mascaras.
Clear Mascara

Yes, you read it right. These mascaras are made from transparent gel with no pigmentation. The purpose of these mascaras is to define your natural eyelashes with minimal product.
Clear mascaras have also gained immense popularity because they can also be used as eyebrow gel. The mascara wand comes in extremely handy while shaping the eyebrows. This multi-purpose mascara is something that every makeup lover should have in their bag.
Waterproof Mascara

When it comes to eye makeup products, there is often one overlooked detail. That detail is that some people have watery eyes. This especially becomes a big problem while applying mascaras as you need to keep your eyes open for a long time without blinking. Waterproof mascara is a great choice for those who face this issue.
The formula of waterproof mascara is made to stick strongly even when the lashes come in contact with water. However, keep in mind that these mascaras are the hardest to take off. You have to remove it gently so that your eyelashes don't get damaged in the process.
Bottom-Lash Mascara

You aren't the only one who can apply mascara perfectly on the upper lashes but not on the lower lashes. Applying mascara on lower lashes is truly a tedious task. One wrong move and the sticky black formula gets smudged under your eyes.
This mascara specifically targets the lower eyelashes which is why its wand is ultra-thin and long.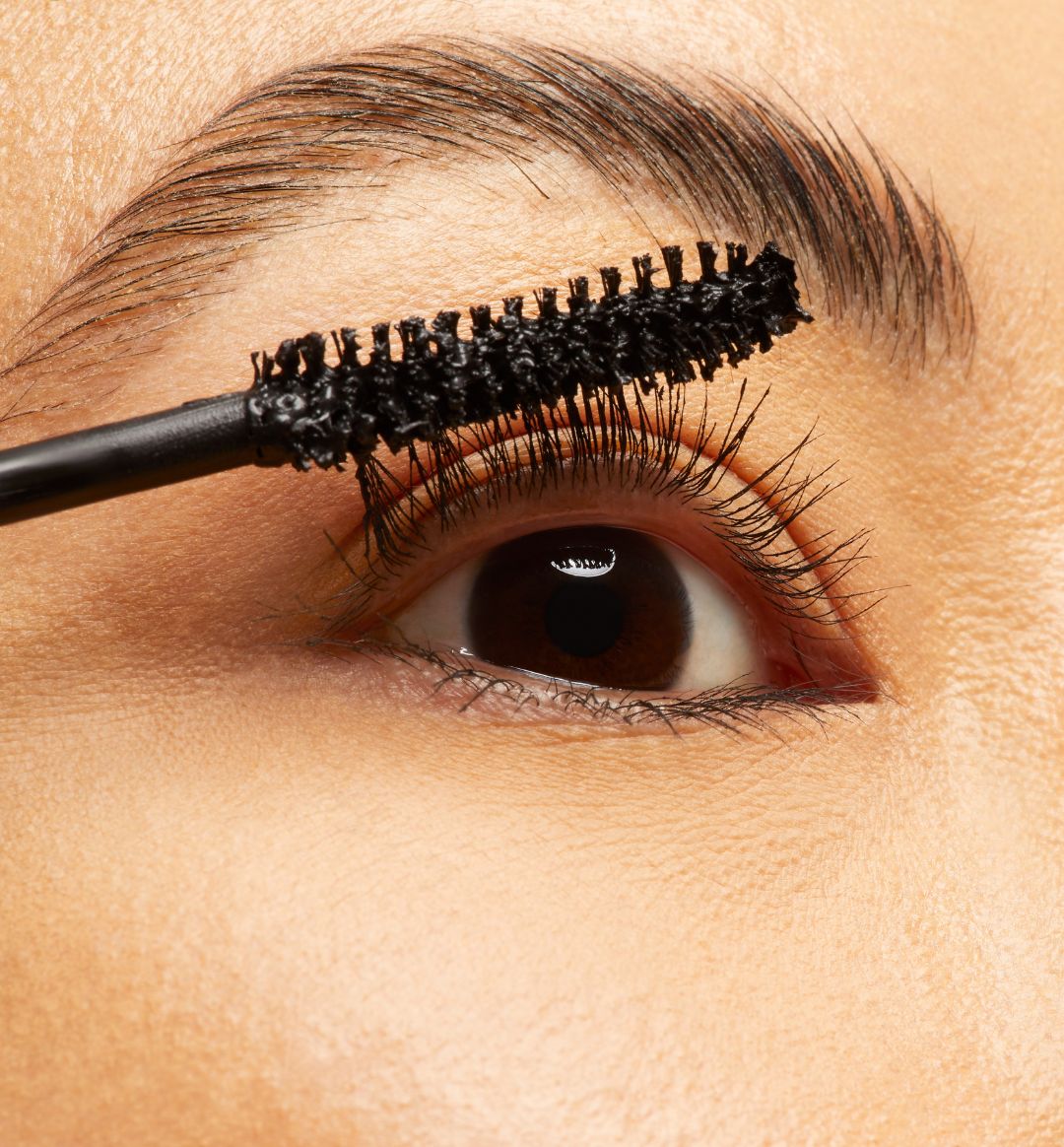 Factors to Consider When Choosing a Mascara
No one mascara fits all. You have to pick the right one for the mascara to work for you. Also, people who just pick any mascara without assessing their eyelashes first can never see its true magic. For your ease, we have listed below which mascara is suitable for different kinds of lashes.
Short Lashes: Bristled-up brush-like wands are a great match for short eyelashes. They will have more product which is what short lashes need.
Sparse Lashes: Rounder wands that are easy to use will work well for sparse lashes. They will provide the added plumpness and length.
Newsletter
Subscribe
for more blog updates and exclusive discounts
Straight Lashes: Curvy wands are what straight lashes need to add that X factor. They are a little trickier to use but once you will get a grip on them, they'll be all you need.
Long Lashes: Thinner and longer wands are great for increasing the length of the lashes to their maximum potential. The more you'll work on the outer lashes the more it will create your desired look.
How To Apply Mascara
We know that mascara can be a tricky product to apply. One minute you'll be applying it peacefully on the eyelashes the next it will be smudges on your eyelid and upper cheek. This is why we have curated a guide on how to apply the mascara perfectly without making a mess.
Apply a Lash Primer

When applying any makeup product, prepping is the key. Following this norm, before using mascara, apply an eyelash primer. It will help in keeping the mascara in place and in curling your lashes.
Curl Your Lashes

Now, this step might not be for everyone, this is why if you want you can skip it. For a more defined look it's best to curl your lashes with an eyelash curler. Gently press your lashes with an eyelash curler for 10 seconds, and try not to exceed this time limit.
Apply The Mascara on Upper Lash

First, adjust the content of mascara on your wands. If there is too much product then it will become difficult to spread evenly and your lashes can end up looking clumpy. With steady hands coat a layer of mascara on the lashes and wait till it dries. It's best to not go overboard with the coating and only do it twice.
Apply The Mascara on Lower Lash

If you were to start applying mascara on your lower lashes as soon as you got done with the upper lashes, the result could be disastrous. Wait till the mascara is completely dried on your upper lashes. After that, take a smaller wand and apply mascara on each lower lash individually.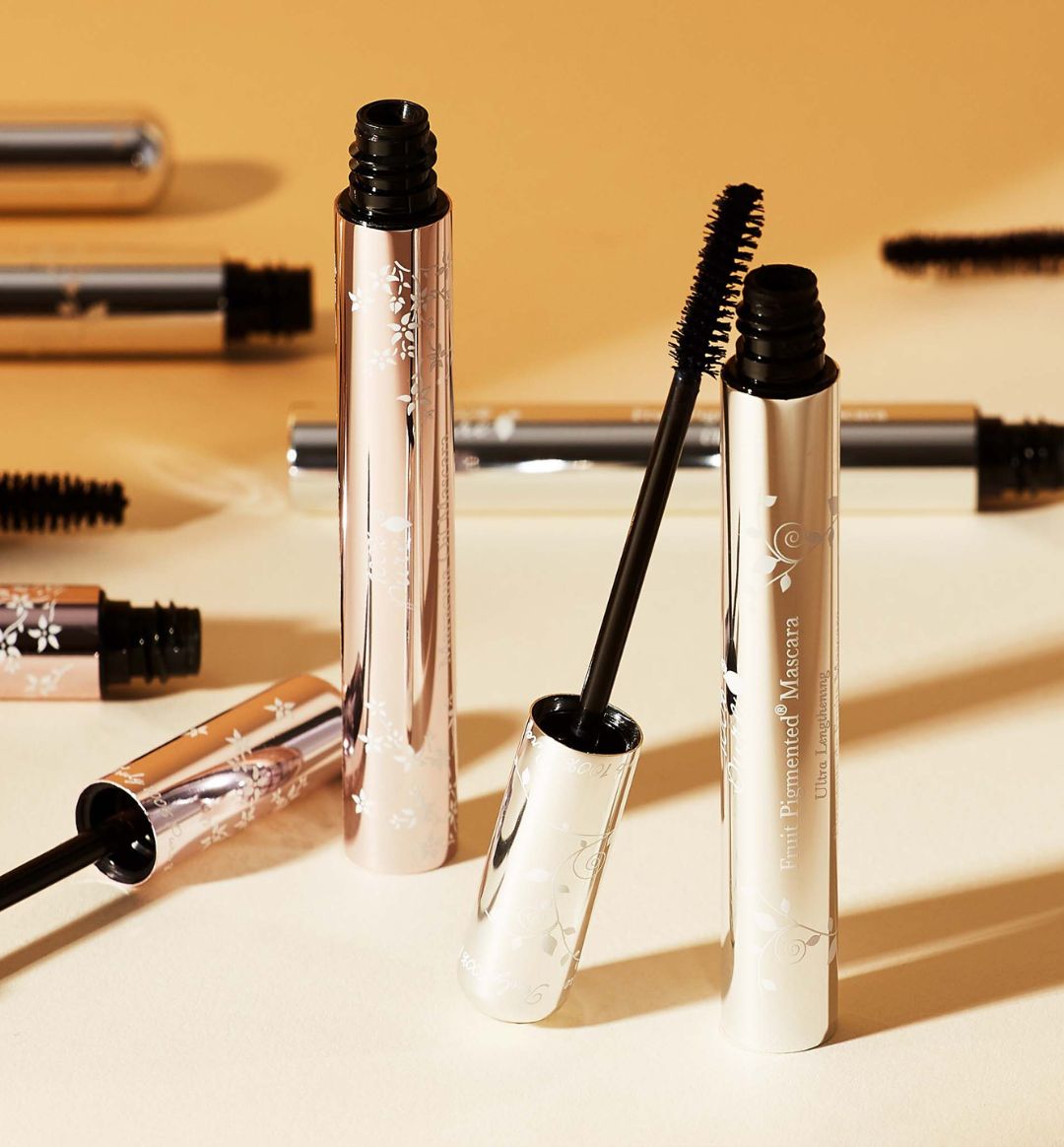 Best 100% Pure Mascara To Get Your Desired Eyelashes
Natural Lashes: For perfect-looking natural lashes try our Maracuja Mascara. It is made from maracuja oil, lash conditioning vitamins, and pigments of tea, cocoa, and coffee. The best thing is that it works well on all eyelashes be they long, small, or uneven.
Lifted and Long Lashes: To achieve long lash goals, try our Fruit Pigmented® Ultra Lengthening Mascara. It is made from lash conditioners and natural pigment from black tea, berries, and cocoa. The natural ingredients in our mascara make it extremely safe to use for sensitive eyes.
Dramatic Lashes: To get fuller-looking eyebrows, use both our Fruit Pigmented® Ultra Lengthening Mascara and Maracuja Mascara. A double coat from these mascaras will give you a temporary lash extension that too at the fraction of the cost.
Conclusion
Mascara is a makeup product that you can freely experiment with. They can add an oomph to your eye makeup. So try various ones and see which one works best for you. If you are up for more, then you can also add the colored mascaras to the mix. The bottom line is mascaras are supposed to glam up your whole look even when you aren't planning on doing any eye makeup. So, start using its transformative powers today!
We carefully hand-select products based on strict purity standards, and only recommend products we feel meet this criteria. 100% PURE™ may earn a small commission for products purchased through affiliate links.
The information in this article is for educational use, and not intended to substitute professional medical advice, diagnosis, or treatment and should not be used as such.
Sign up to our email newsletter for more blog updates and exclusive discounts.
< Older Post | Newer Post >