The Potential of Rosemary Oil for Treating Hair Loss and Baldness
The benefits of rosemary oil for hair growth – and the best natural tips and remedies for a fuller mane
Posted on January 25, 2023
Written by: 100% PURE®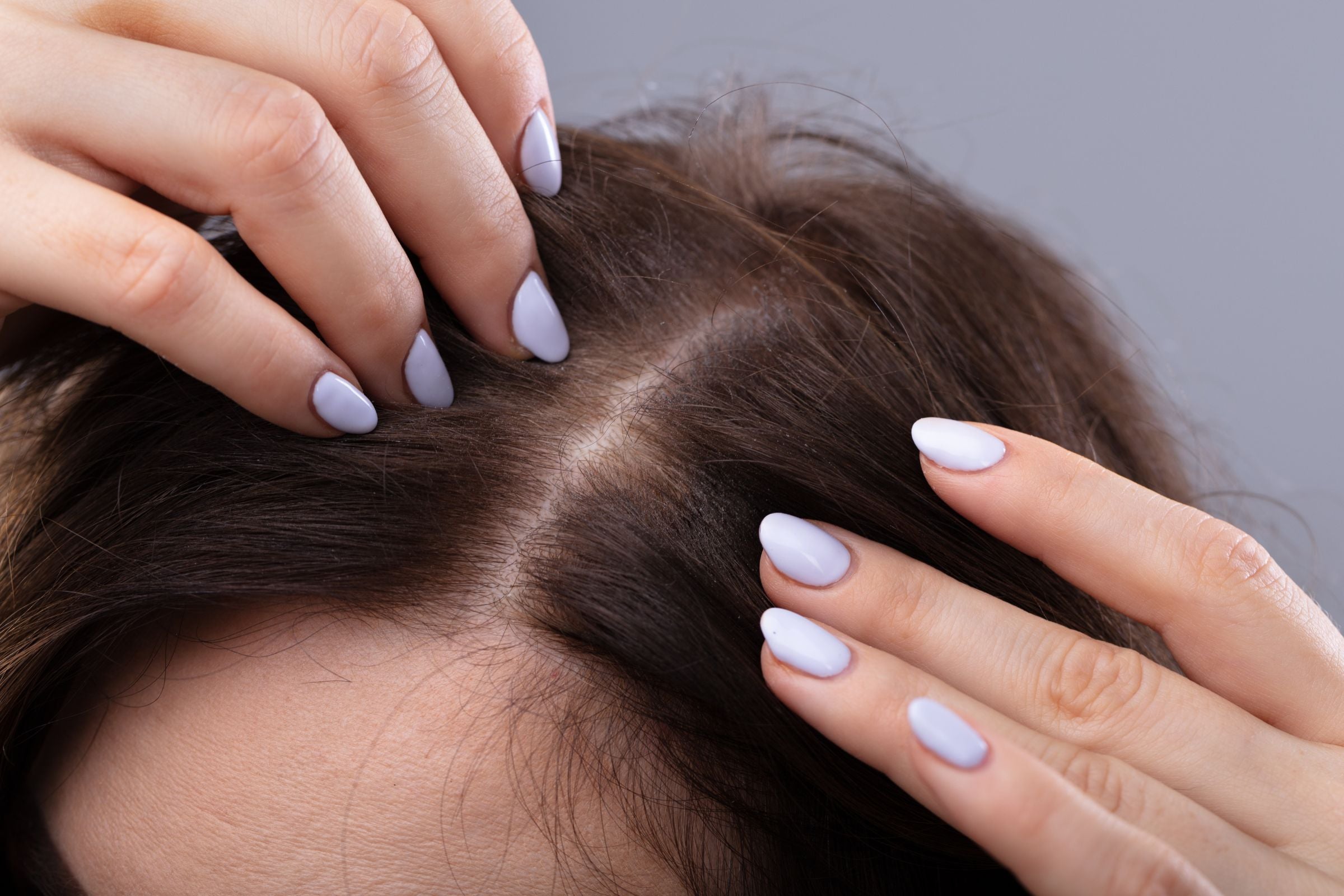 As anyone who has ever pulled a big, scary gob of hair from a brush or made a hair work-of-art on the shower walls knows, losing your mane can be 'hair'-rowing! Sure, we can 'brush' off shedding some strands daily - until there's more fallout there than should be or bald spots.
But what if your (culinary) secret garden might hold the secret to a fuller mane? According to scientific studies, it's very possible!
Rosemary oil is believed to have bountiful benefits for hair growth and hair loss prevention. Let's dig into this heroic hair herb, how to use it, and the best natural treatments for next-level regrowth. It's time to reclaim those drains!
Causes of Hair Loss
When you're not sprouting strands or worse, clumps of hair are falling out – things can get quite hairy! Few beauty concerns can throw a woman into a frenzy faster than hair loss. And hair thinning isn't just a problem for ladies. The bald pattern in men can shake their confidence and leave them self-conscious.
There are about as many triggers of hair loss as there are lotions and potions to address it. While some work, others are the equivalent of snake oil; the key is to first learn and recognize the 'root' causes of hair loss.
#1. Scalp Health

Just as you won't have lovely flowers from a bed of bad soil, you won't have healthy, luscious hair from an unhealthy scalp. Speaking of roots, healthy hair starts with a healthy scalp. Follicles that are chock-full of oil or blocked by dead skin spell trouble and will affect the quality of hair growth.
It's important to wash our scalps to remove the build-up of dead skin and help keep the hair follicles pathway clean and healthy. Our Multi-Vitamin Healthy Hair Shampoo and Conditioner features reparative keratin, biotin, and rose oil, and is the perfect duo for gently cleansing away impurities and stimulating circulation for healthy regrowth.
#2. Pregnancy

Oh, mamma mia! The beauty of becoming a mom meets a less ideal facet of pregnancy: hair loss. While concerning, hair thinning or loss can be caused by natural hormonal changes necessary for supporting your bundle of joy. It can also be due to stress on the body, or medical conditions that accompany pregnancy. But don't worry, beautiful moms-to-be – pregnancy and postpartum hair loss is completely normal and should begin to diminish within 3-4 months after delivery.
#3. Hair Damage

When it comes to the health and integrity of our hair, the adage "less is more" couldn't be more fitting for saving your strands. Going overboard with chemical treatments and processes, such as hair coloring and straightening, and excessive heat styling can weaken the bonds of the hair, making them dull and prone to breakage and loss.
Give your hair a good break and choose wisely to not chemically overload or over-treat your tresses. Before heat styling, give your tresses some TLC with our Multi-Vitamin Healthy Hair Leave-In Conditioner; a deeply nourishing, reparative leave-in conditioner that revives dry, damaged hair, and prevents future damage and breakage.
#4. Anemia

Good old Fe, aka iron, is one of our best friends on the periodic table. Without proper iron levels, your body can't produce enough hemoglobin for red blood cells to carry oxygen around the body. These red blood cells are essential for bodily functions, like hair growth. A lack of oxygen supply and iron to hair can lead to hair loss.
#5. Hormonal Imbalance

Besides potential hair loss from hormonal shifts during pregnancy, there are other hormonal hair culprits. Changing or starting birth control as well as monthly cycles can impact your mane. Various hormonal shifts with, for instance, testosterone can cause hair loss and male pattern baldness. While we can't always change what's causing it, we can strengthen what's there and help revive hair growth.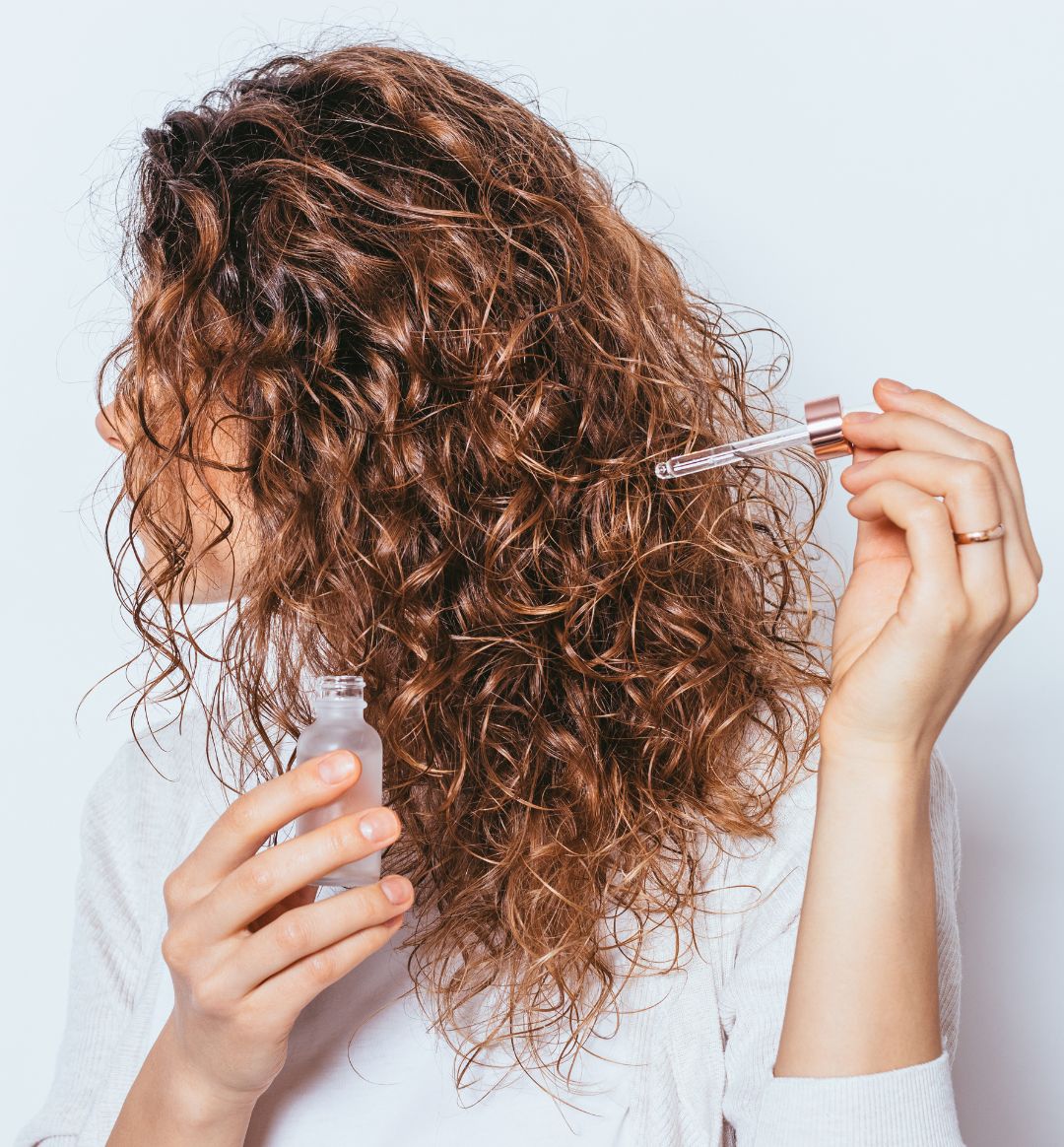 Benefits of Rosemary Oil
No conversation about essential oils can take place without rosemary, arguably one of the top oils for hair regrowth. Rosemary oil has so many hair benefits that can help your scalp and hair, from soothing scalp irritation to increasing blood flow so you can sprout a thicker, longer mane
Soothes Scalps

Those of us with itchy, dry scalps, look no further than rosemary oil. This herb oil soothes inflammation and moisturizes the scalp, which minimizes the chance of hair fall to a great extent.
Helps Hair Growth

Rosemary oil has long been crowned as the best oil to use for hair growth and especially regrowth.
It helps to fight agents that cause hair loss and scalp irritation for a longer, fuller mane.
Scalp Issues

Thanks to its antifungal and antibacterial properties, rosemary oil can help treat the inflammation caused by certain scalp conditions such as dandruff. It cleans the scalp by removing all the bacteria.
Increases Circulation

The oil extracted from this medicinal plant is great for blood circulation on the scalp. It helps to stimulate an easier flow of blood through our vessels for better circulation.
Strengthens Hair Strands

At times, it's not the scalp but the incredibly weak hair strands from the use of hot styling tools or over-processing. It can also make strands unruly and frizzy. Rosemary oil helps in making the hair stronger and increases the elasticity in the strands.
To help tame your tresses, look no further than our Multi-Vitamin Healthy Hair De-Frizz Serum. This hydrating, yet lightweight serum is fortified with nourishing Vitamin E and other hair and scalp beneficial vitamins to banish frizz and flyaways.
Scientific Backing on Rosemary Oil for Hair Growth
While so much has been said about rosemary oil, some people still might be skeptical about the authenticity of it all. The good news for them is that the benefits of rosemary oil aren't just empty claims. Various scientific studies point towards the fact that it indeed has the potential to be a natural treatment option for hair loss and baldness.
A 2015 study concluded that rosemary oil produced similar hair growth properties as minoxidil aka Rogaine. Both were used by people to treat pattern baldness and in the end, rosemary oil worked well without making the scalp itchy.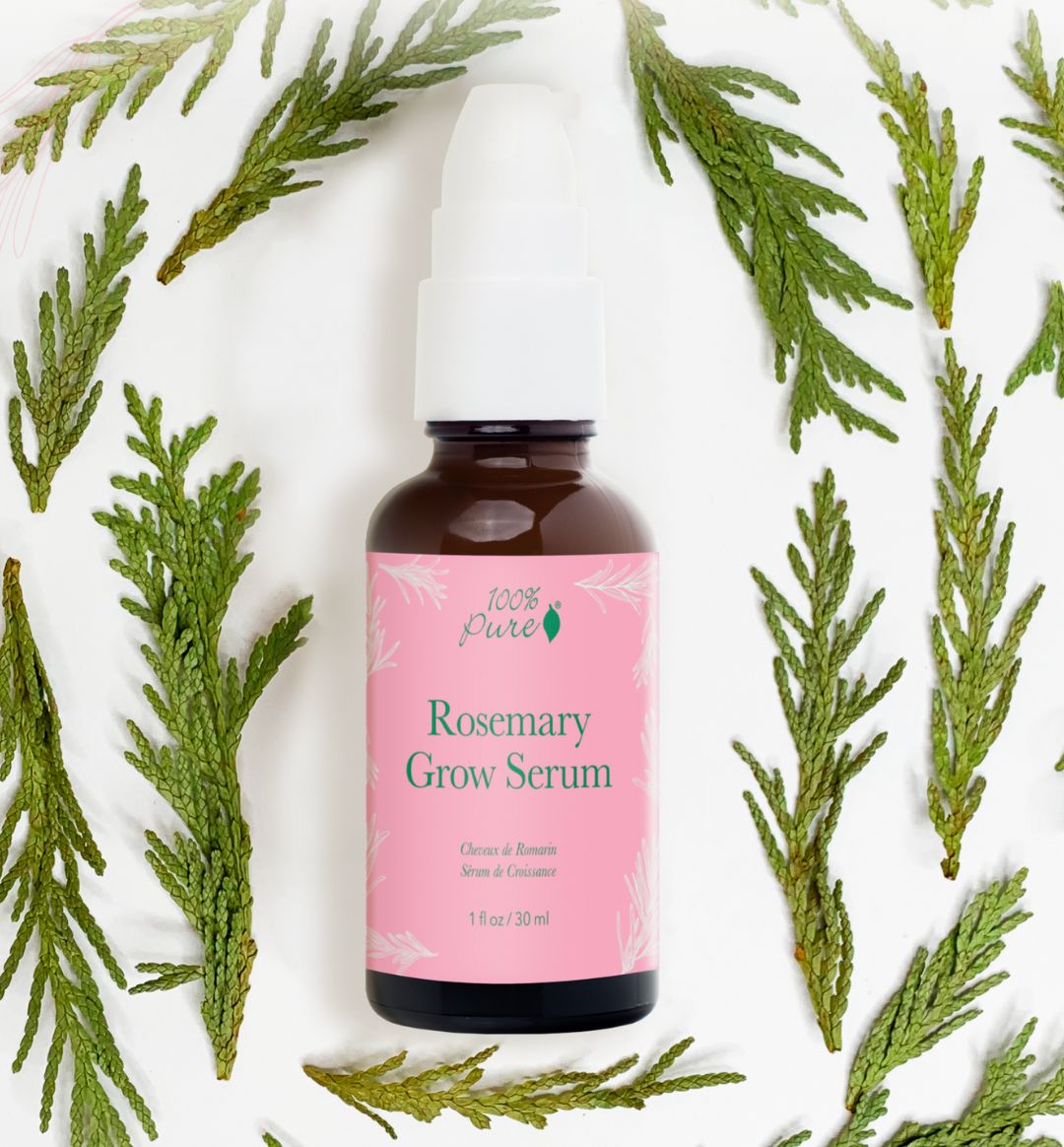 How to Use Rosemary Oil for Hair Growth
There are many ways in which you can use rosemary oil to increase your hair growth. You must use rosemary oil at least two to three times a week for great results. You can even apply it more times if your routine allows you to.
Massage into Scalp

To massage rosemary oil into your scalp, add 5 drops to the carrier oil of your choice, whether it's argan, coconut, or jojoba. Take the mixture into the shower or bath, and after wetting your hair, massage it into your scalp with your fingertips. Leave the oil to sit for at least 5 minutes before rinsing.
PRO-TIP: A scalp massager is a great tool for removing buildup, and stimulating blood circulation for a properly functioning scalp.
Mix It into your Shampoo

If you're looking for a surefire way to use your rosemary oil every day, try adding some to a product you often use. This method can be done with any product that touches your scalp, whether it's shampoo or conditioner. Start small by adding just a few drops of oil to your product, and then proceed to use it as usual.
PRO-TIP: Try a shampoo brush, which is ideal for stimulating blood circulation to the scalp and encouraging hair growth.
Add a Growth Serum

To speed up your hair growth and add resilience and strength to your strands, try using our Rosemary Grow Serum and apply it to your scalp 3-7 times a week.
This invigorating formula will increase cell turnover and stimulate hair growth with the correct percentage of organic rosemary that's been clinically proven to be as effective as prescription drugs that stimulate hair growth from active and inactive hair follicles for visibly increased fullness.
The addition of other skin-loving and vital oils like vitamin E, sunflower, and castor seed oils, adds resilience and shine to a luscious mane of beautiful strands.
Who knew the savory seasoning rosemary for your favorite dishes could be your new favorite remedy for hair growth?! Hopefully, these tips and benefits of this super essential oil will leave you feeling a little less stressed if you're experiencing hair loss! Try to be patient, as most of the time our hair will recover with a little helping hand – and a savory herb!
We carefully hand-select products based on strict purity standards, and only recommend products we feel meet this criteria. 100% PURE™ may earn a small commission for products purchased through affiliate links.
The information in this article is for educational use, and not intended to substitute professional medical advice, diagnosis, or treatment and should not be used as such.
Sign up to our email newsletter for more blog updates and exclusive discounts.
< Older Post | Newer Post >