Is Your Natural Makeup the Real Deal?
Find out how your makeup stacks up in the grand scheme of clean beauty
Posted on September 14, 2023
Written by: 100% PURE®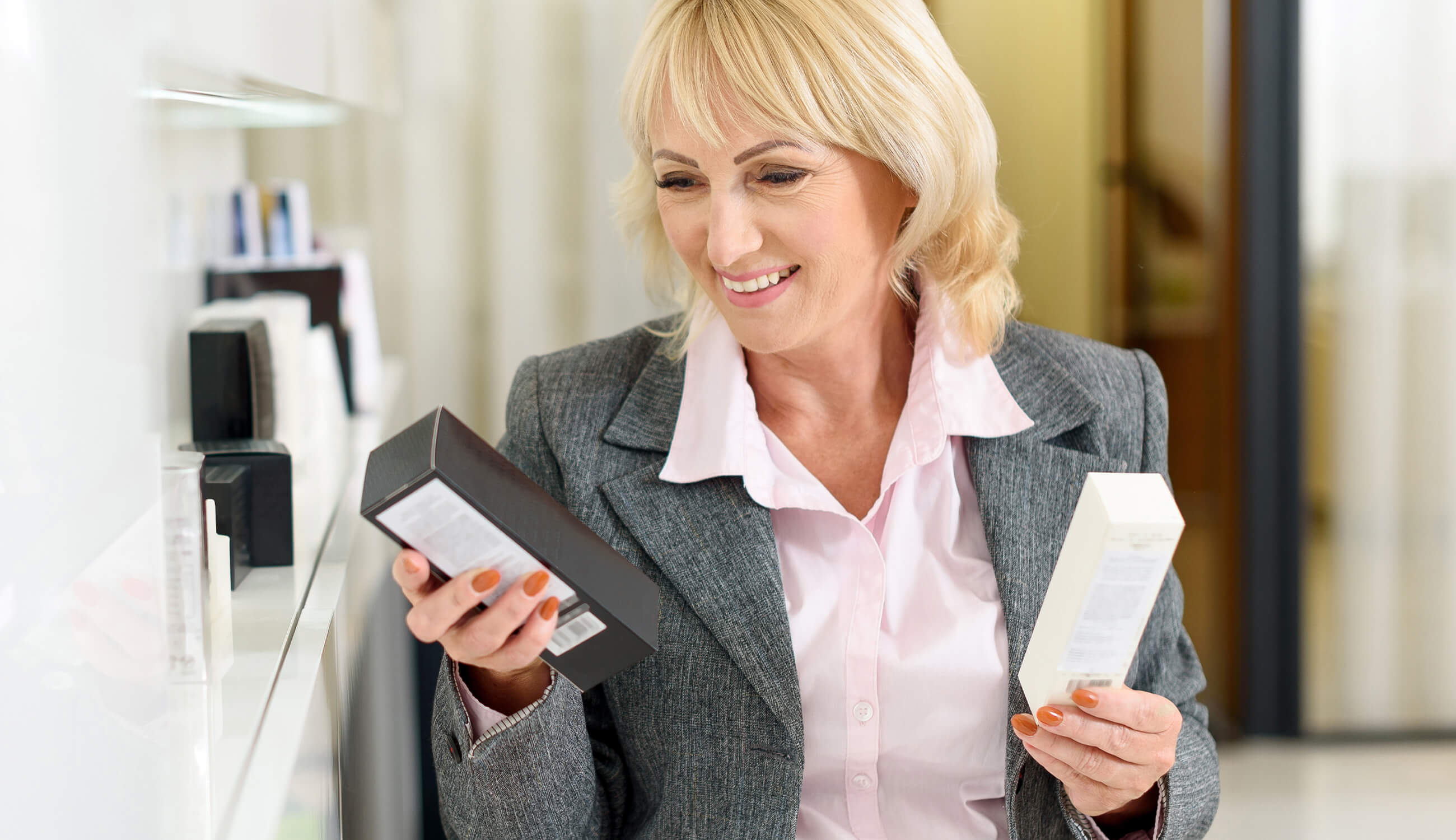 Within the clean beauty landscape, it's important to understand one key truth: not all natural makeup is created equal.
While we're splitting hairs, we might as well tell you that not all natural makeup is even that natural. In fact, cosmetic companies can slap "natural" claims on their packaging with little repercussions. This is done not necessarily because they are, but because they know that these generalities will convince buyers to purchase them.
This is what's known as greenwashing, and believe it or not, it's legal. While we encourage you to learn how to become a natural-savvy shopper, the quick guide we're covering today can tell you what to avoid right off the bat.
These are ingredients that often slip by unnoticed, and while you should check all potential products for them, they can even be found in so-called "natural" products. Remember: as nice as the front of a product may look, the truth will be in the ingredient list.
Is It Truly Natural Makeup? Check These Ingredients First
#1: Parabens
Parabens are a class of artificial preservatives. They do their job pretty effectively, allowing makeup and other products to have a shelf life that lasts for months or even years. However, studies have suggested that when one applies a product containing parabens, these artificial preservatives are absorbed into the skin along with the rest of the product.
Parabens often contain synthetic estrogen compounds known as xenoestrogens. This is a serious issue, as exposure to xenoestrogens can create a drastic hormonal change in one's body. As the study above mentions, too much estrogen causes an increase in breast cell division and growth of tumors, which is why parabens have been linked to breast cancer and fertility disorders.
Luckily, parabens are not the only substance that can keep cosmetics sanitary and stable. For example, every preservative we use is plant-based or naturally antibacterial.
For example, our Long Last Liquid Eyeliner is made with rosemary: an excellent antibacterial agent that helps keep natural ingredients fresh. We also rely on tocopherols (forms of vitamin E) and Japanese honeysuckle to provide powerful preservation benefits for natural makeup.
To avoid parabens, steer clear of products that list any ingredients ending in "-paraben," like methylparaben or propylparaben. To ensure you're dodging potentially toxic preservatives, brush up on how parabens are used in makeup, body care, and other personal care products.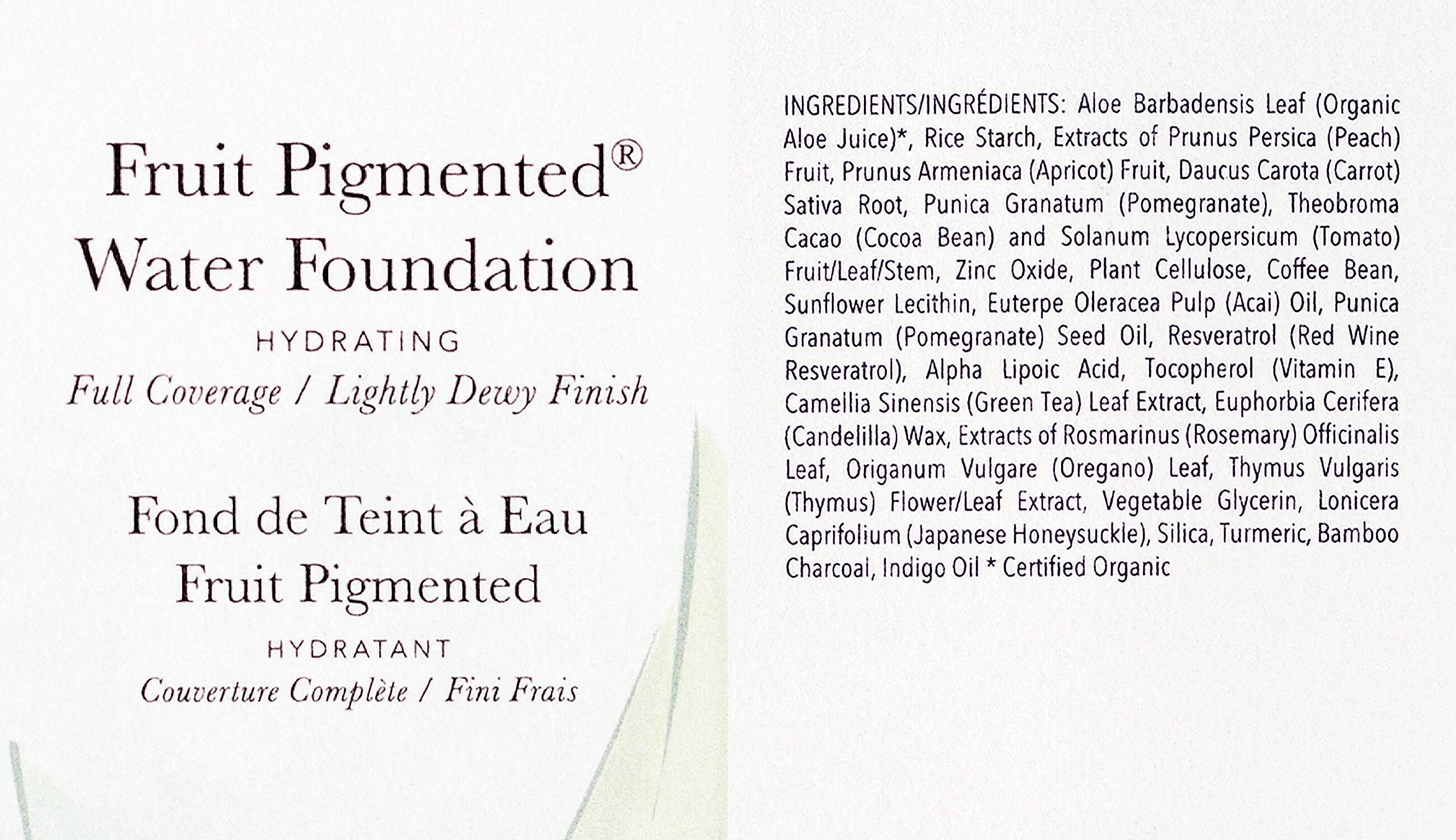 #2: Pigments
Makeup is an ancient art form, dating back to the Sumerians around 4000 BC! And for just as long, humans have been experimenting with pigments in their cosmetics.
Ancient Egyptians would make their heavy dark kohl eyeliner with a soft mineral known as stibnite. Upper-class Chinese women during the Tang Dynasty painted their lips and cheeks with rouge from red and blue flowers. History has also shown more dangerous use of pigments, including heavy metals such as lead and chromium.
While pigments today aren't quite as alarming today, it's still worth verifying that the pigments in your natural makeup are safe for your skin – and the environment.
Dyes Vs. Pigments
Defining color is a complicated topic in beauty. As a rule, there are dyes (which are their category) and then there are pigments (made of botanicals, inorganic minerals, and compounds known as lakes).
Dyes are often listed on the ingredient lists as a color followed by a number, such as "Orange 1". While dyes are allowed in cosmetics, they're often refined with petroleum or even coal-tar derivatives – both have been known to contain trace toxins.
Lakes on the other hand are often made with metallic salts and aluminum and sometimes bear carcinogenic properties.
The best pigments for your skin are minerals and botanicals, which occur throughout nature and are gentle on our skin (and the earth). Mineral pigments are the more sustainable option and are typically listed as "oxides" or "mica" for shimmer.
Botanical pigments are much more diverse, but that's just one more reason to love them! In our natural makeup, you'll find pigments derived from pomegranates, blackberries, turmeric, and even red wine. Our Fruit Pigmented® Ultra Lengthening Mascara is made with pigments from black tea – one of the reasons why The Good Trade praised it as one of the top natural and organic mascaras to obsess over!
While we have far too many fruit-pigmented products to list – from lipsticks to foundation – our Pretty Naked Palette is a perfect example of clean, nature-based beauty. In this palette, you'll find natural pigments like cacao, pomegranate, cherry, and plum with hints of natural mineral shimmer.
#3: Silicones and PEGs
Polyethylene glycols, or PEGs, refer to a class of water-soluble silicones. Their ability to moisturize skin, preserve a product, and enhance its absorbency can make it a versatile ingredient in cosmetic formulas.
While PEGs themselves are generally considered safe, they're considered insidious by the clean and non-toxic beauty community. This reputation is earned not only for the mild irritation they can cause but also for the impurities often found to contaminate them.
According to a report in the International Journal of Toxicology, researchers found a variety of pollutants in PEGS. These included heavy metals, polycyclic aromatic compounds, and ethylene oxide. When paired with toxic or endocrine-disrupting chemicals, PEGs can also act as a vehicle for quickening the absorption of these chemicals into the bloodstream.
Instead of silicones and PEGs, check your natural makeup for plant-based emollients. A prime example is the Fruit Pigmented® Full Coverage Water Foundation, formulated with acai oil, plant cellulose, and vegetable glycerin. This foundation achieves an especially flawless effect when layered over our Mattifying Primer, which is made with seaweed collagen instead of silicone to keep a smooth texture that applies easily and lasts all day.
Newsletter
Subscribe
for more blog updates and exclusive discounts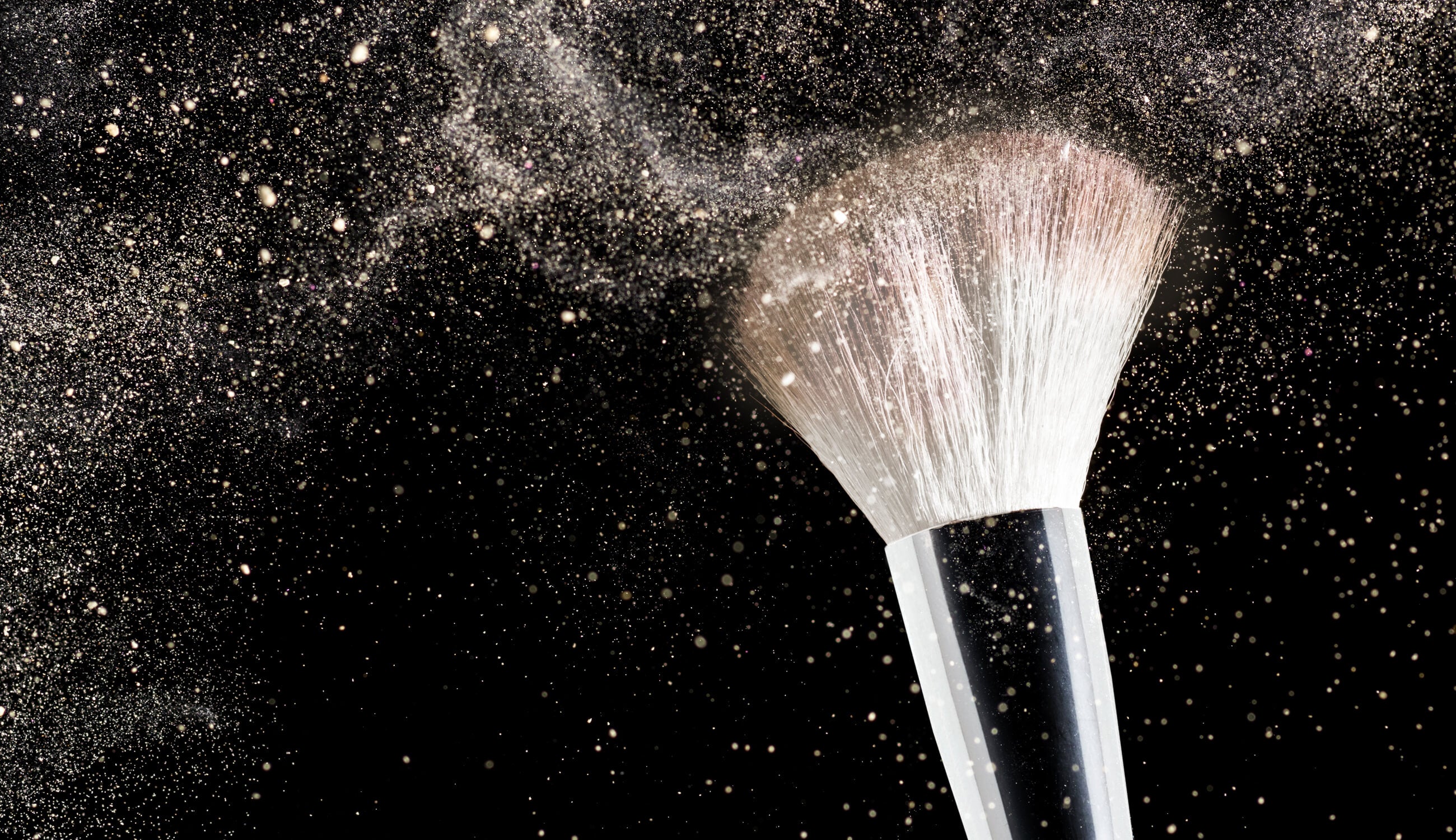 #4: Talc
Talc is a mineral that occurs naturally in the earth, and it is frequently added to cosmetics and hygiene products to improve their texture and prevent them from caking. It's a key ingredient in face powders, eye shadows, and blush, in addition to baby powders and dry shampoos. If it's powdery, it's likely made with talc.
While talc is technically considered a natural makeup ingredient, it's come to be associated with asbestos: a notorious mineral silicate linked to serious respiratory damage and even lung cancer.
While these minerals have completely different chemical structures, they can both be found in close proximity to the Earth, according to the FDA. While talc is still legal in the US, the EU has banned it! We recommend you brush up on which ingredients were also banned in Europe – but not in the United States – to help keep your natural makeup game on point.
Rest assured, you don't need to give up your mattifying natural makeup to avoid asbestos! Our favorite plant-based talc alternative is rice powder or rice starch, which helps to absorb excess oil and erase shine. Niacin-rich rice powder is what makes our Fruit Pigmented Foundation Powder and Powdered Blush not only safe for even sensitive skin but also provides a soft matte finish with a healthy glow.
Frequently Asked Questions About Natural Makeup
Are there certifications or labels to look for in genuine natural makeup products?
Yes. The most important ones for you to know and check for are Leaping Bunny; Beauty Without Bunnies (PETA's cruelty-free certification); Cruelty-Free; USDA Certified Organic; NSF Certified Organic; Biodynamic® / Demeter®; Rainforest Alliance; COSMOS / Ecocert; and Fair for Life. There are also Third-Party Certifiers, which provide independent reviews of a product's supply chain and production process.
Reading about every beauty certification under the sun can be dizzying. There are so many clean beauty certifications for just about every facet of clean beauty. Start small. You don't need to go out and replace all your current beauty products right away. When one of your products runs out, take the time to research and decide on a more ethical, sustainable option.
Why is there a surge in the popularity of clean beauty and natural makeup products?
As people are becoming more aware of the toxic ingredients in conventional skincare and makeup products, they are incorporating more natural formulas into their daily routines. Clean and natural beauty brands frequently provide more transparency about their ingredients and manufacturing processes, allowing consumers to make more educated decisions.
Natural beauty and makeup brands also frequently support sustainable practices, such as natural and organic ingredients, eco-friendly packaging, and waste reduction as well as practices and efforts to keep our lands, oceans, and environment safe.
Does natural makeup perform as well as synthetic makeup?
Yes, and perhaps better! Natural makeup typically does not contain harmful ingredients that can adversely affect your skin. Many natural ingredients in cosmetics have hundreds of years (if not more) of being tried, tested, and scientifically backed for their safety. As such, look for products with organic ingredients, cruelty-free certifications, and sustainability, for credible formulas.
Additionally, consider the brand's transparency in manufacturing processes and sourcing. By taking these factors into account, one can make educated decisions in finding products that align with their values and promote overall wellness.
Are there common misconceptions about natural makeup?
Yes; there's a misconception that natural skincare products are always more expensive. While it is true that some natural skincare products may have higher price points, not all natural products are expensive. The cost of skincare products can vary based on various factors, including brand reputation, sourcing of ingredients, manufacturing processes, and packaging, as well as verifying the costs.
Can natural makeup products cause allergic reactions or breakouts?
Natural skincare products are generally considered safer to use and less likely to cause allergic reactions compared to synthetic products. These products work synergistically to hydrate, replenish, and support the skin's natural functions. If you have sensitive or reactive skin, be sure to patch test skin first.
Want to know more about the differences between conventional and clean, non-toxic, or natural makeup? Check out our guide to swapping popular makeup products for clean alternatives!
We carefully hand-select products based on strict purity standards, and only recommend products we feel meet this criteria. 100% PURE™ may earn a small commission for products purchased through affiliate links.
The information in this article is for educational use, and not intended to substitute professional medical advice, diagnosis, or treatment and should not be used as such.
Sign up to our email newsletter for more blog updates and exclusive discounts.
< Older Post | Newer Post >