How to Take Care of Long Hair
Expert tips for perfecting 11 types of long hair
Posted on July 22, 2021
Written by: 100% PURE ®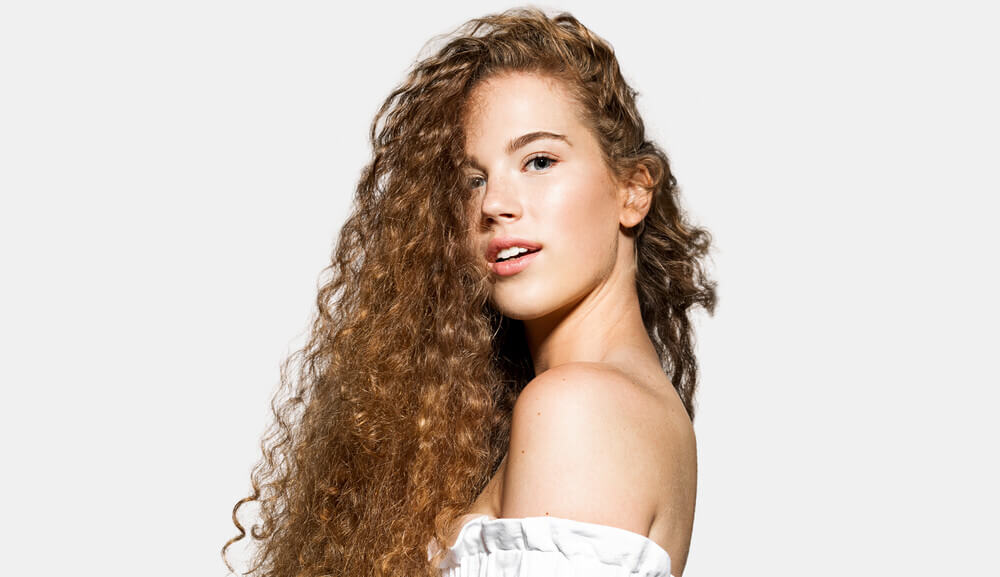 Every hair type and length are beautiful, diverse, and complex – but styling and caring for long hair is definitely a labor of love. The longer the hair, the more maintenance it can require; from restocking shampoo and conditioner more frequently, to taking care with coloring and treatments.
Keeping long locks looking lovely is both an art and a science. Let's test our hypotheses on this high-maintenance hair type, what makes it different, and how to take care of long hair for the healthiest, most magnificent mane.
Just How Long Is Long?
We've always wondered, what qualifies hair as "long"? Most of us use the term loosely, applying it to bangs that are grown out or ends that need trimming. We also consider our hair 'long' once our usual haircut has almost completely grown out. Then there's hair texture to consider, because the shrinkage on waves and curls is real.
It surprised us to realize that the majority of us have long hair; long hair is considered either in measured length (inches), or with body markers, such as 'shoulder' length. Once the hair reaches the shoulder or shoulder blades, it is generally considered long. Roughly estimated, this is hair that is at least 12-14 inches, regardless of strand pattern.
So for those of us with hair that's shoulder length or longer, it's time to learn how to take care of long hair!
Just a Hair of Difference
Why is it so important to tailor hair treatment to hair type? For several main reasons – first being that different types of hair require different amounts of moisture. In the same way some need an extra shot to get going in the morning, curls need extra hydration and moisturizer to stay bouncy and flexible. The pH balance is also different by hair type, which makes specialized products necessary when considering how to take care of long hair.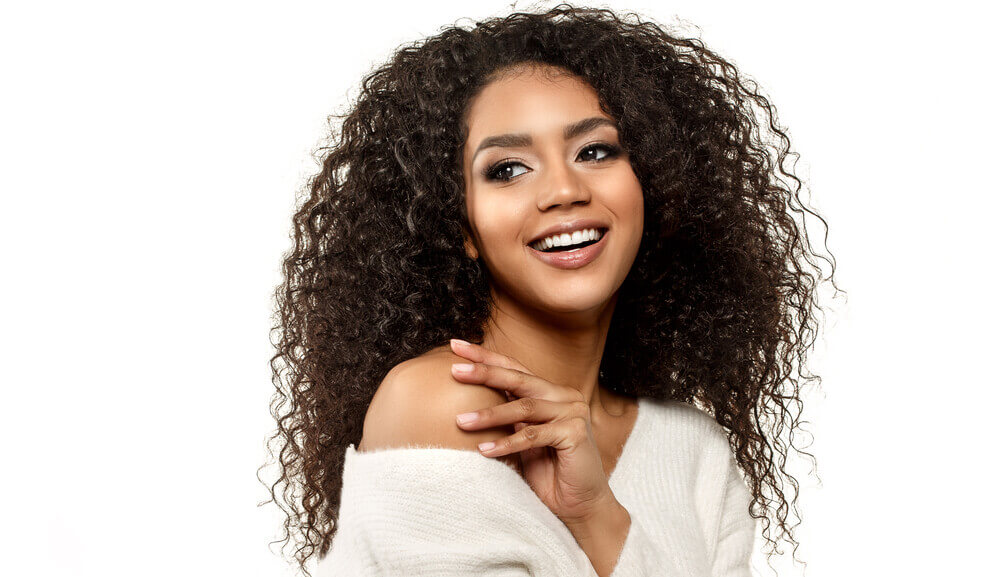 Long Hair Do Care
Like we mentioned before, long hair thrives when we put in a touch more care and effort. Here's how to care for each long hair type:
Color-Treated Hair
Colored-treated hair needs to be washed with care to preserve color and prevent damage. It may be necessary to analyze water hardness, which can cause color to fade faster.

When washing, use color safe shampoo and conditioner that helps to enhance color, like our Glossy Locks duo. Wash with cool to lukewarm water to maintain color for longer.

Avoid other damaging hair options such as heat, chemical treatments, and rough handling. And don't forget to protect your hair from the sun with a scarf, hat, or UV hair protecting spray.
Heat Damaged Hair
Inject some major TLC with weekly reparative treatments. Follow up wash day with the Pro-Vitamin B5 Serum – it's a smoothing split end buster that works as a styling product and leave-in treatment.

Utilize protective styles by wearing hair loosely braided or pulled back.

Rehydrate the hair often, and employ a heat protectant oil or serum for any following heat styling.
Thinning Hair
Encourage hair growth and hair repair with regular scalp treatments that feature herbs such as mint, nettle, and rosemary. Massage the scalp daily to provide much needed blood flow and oxygen.

Avoid frequent or aggressive hair brushing, as that can be a leading cause of hairline hair loss.

Incorporate a stimulating shampoo and conditioner to help with regrowth and faster growth.
Wavy + Fine Hair
Define the shape and texture with lightweight styling products like natural hair gel or mousse.

Build hair volume with occasional use of a dry shampoo to add texture and shape.

Wavy hair needs frequent moisture from hydrating components like aloe vera and chia seed gel.
Wavy + Thick Hair
Keep the hair hydrated and moisturized by adding oils and gels into every hair care routine, especially with long hair.

Use a natural lightweight oil such as Argan Oil to condition, deep condition, and address split ends.

Use a combination of moisturizing or creamy ingredients to keep the curl pattern defined and the hair feeling healthy.
Curly Hair
Curls do best with lightweight hydrating products that maintain shape and style.

Detangle before every style, using a detangling spray to prevent extra stress on each hair strand.

Utilize protective styles by wearing the hair loosely pulled back.

Rehydrate the hair often and utilize a heat protectant oil or serum for any future heat styling.
Coiled Hair
Give the hair deep hydration with moisturizing treatments at least once or twice weekly.

Brush from the ends up with lots of creamy detangling product and a wide comb or gentle brush.

Supplement hair's moisture levels by applying a topical oil that keeps the coils bouncy, not brittle.
Fine Straight Hair
This type of hair needs frequent washing (3-6 times weekly) to stay clean and fluffy.

Fine hair can look extra limp when it's long, since the extra weight can make it fall flat. Use a Volumizing Shampoo to keep long, fine hair from falling flat.

Avoid oily products or any styling products that linger in the hair or create buildup.
Coarse Straight Hair
This is the secret when wondering how to style long hair, specifically when it's coarse and straight: work with it while it's damp. Use a spray bottle or style hair fresh out of the shower.

As this can be the most stubborn – and rarest – hair type, some heat styling makes sense.
Natural Grey or White Hair
Hair that has transitioned to gray has usually developed a coarser texture. To keep the hair manageable, we recommend a lightweight moisturizing shampoo and conditioner.

Avoid heat or color on this hair type, as the porous quality of the hair stands can be easily damaged.
Extensions
If you're wondering if a hair extension counts as a hair type, it absolutely does! Because extensions tend to be very thick, washing often will help prevent product buildup or weighing your natural hair down.

Choose a shampoo and conditioner combo that maintains the shine and integrity of extensions, like our Yuzu Glossing Shampoo. Citrus will nix bacteria and boost shine.
PRO TIP: Trying to turn a medium length mane into long locks? Remix your hair routine with a shampoo and conditioner designed to remove buildup, while stimulating scalp health and hair growth!
We carefully hand-select products based on strict purity standards, and only recommend products we feel meet this criteria. 100% PURE™ may earn a small commission for products purchased through affiliate links.
The information in this article is for educational use, and not intended to substitute professional medical advice, diagnosis, or treatment and should not be used as such.
Sign up to our email newsletter for more blog updates and exclusive discounts.
< Older Post | Newer Post >