How to Soothe Inflamed Skin in the Spring
We've got your back with these recommendations for spring skin care woes, from acne all the way to inflamed skin and allergies.
Posted on May 3, 2018
Written by: 100% PURE®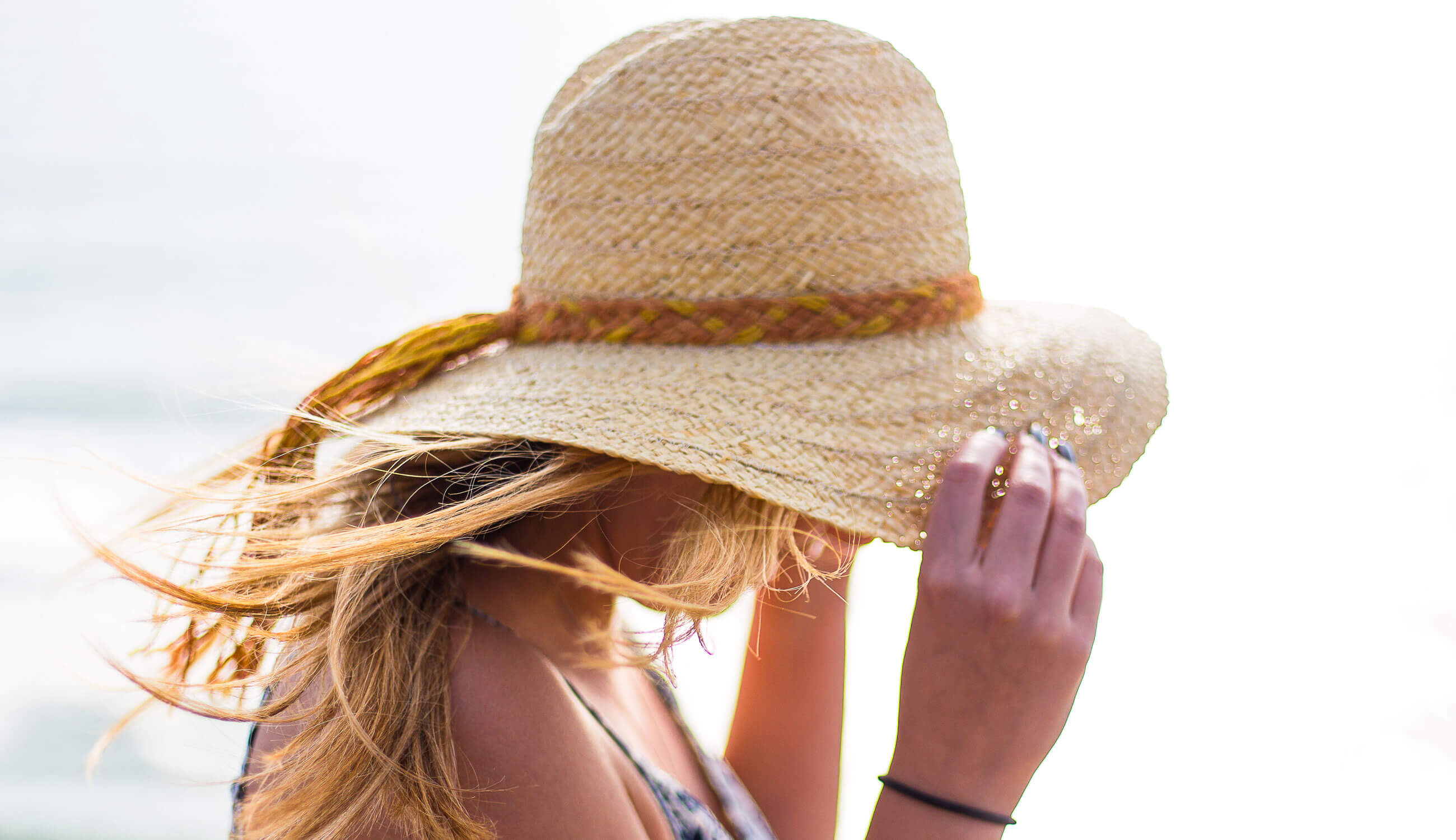 When winter is among us, we pull out all of the nourishing skin care products that can help to prevent and heal dry chapped weather exposed skin. But as winter weather fades into spring, it's important to change up your skin care routine along with it. In spring, we're exposed to less dry air indoors and out, more sunlight, and often seasonal allergies. That can spell a whole list of inflamed skin problems. You'll want to switch to lighter formulas that don't clog pores but still provide nourishment to your skin. Anti inflammatory products will help to reduce skin redness and inflammation. With more sunshine, you'll need products to protect your skin from UV rays. We'll discuss the perfect products to use during the beautiful spring season, and give you tips on how to combat skin conditions in the spring.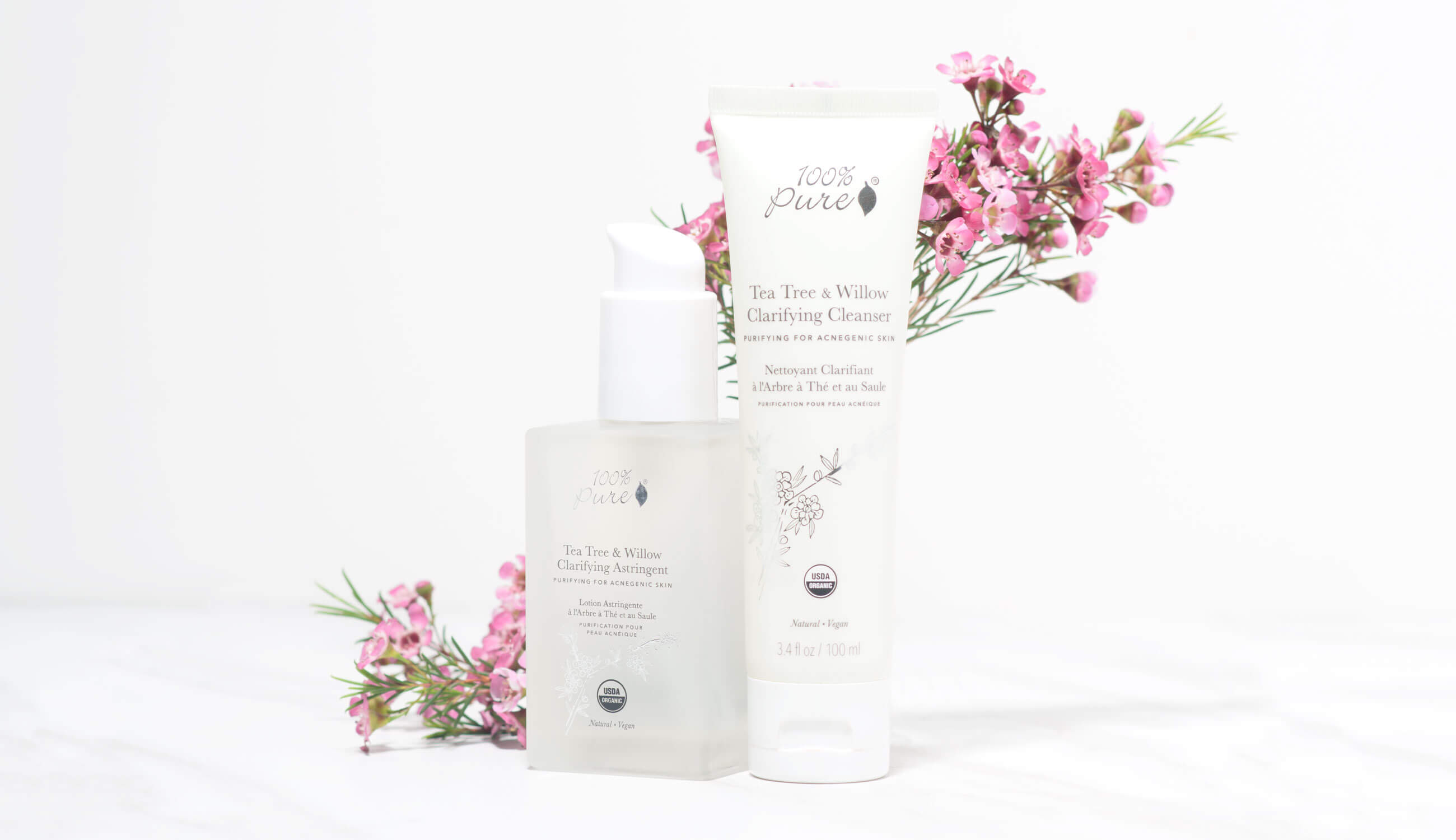 Tea Tree & Willow Clarifying: To Keep Breakouts Down
In the spring, sunny days can create more sweat and oil production, causing bacteria to linger more on your skin. Tea tree is a must for clearer, worry free skin! The Tea Tree & Willow Clarifying Cleanser helps to wash away excess oil, impurities in the skin, and makeup. Ingredients in this cleanser such as rosemary, burdock and neem help to fend off bacteria buildup that can cause inflamed skin and acne. The lemon and tea tree help to regulate excess oil production that warmer weather can bring.
Our Tea Tree & Willow Clarifying Astringent is a refreshing and hydrating toner that also helps to reduce skin redness and inflamed skin. It includes some of the same bacteria-fighting ingredients as the cleanser, making this duo a must for clear spring skin.
Green Tea EGCG Duo: To Soothe Inflamed Skin
Serums are to moisturizers like vitamin supplements are to your breakfast. They're an essential step in your daily skin care routine to get the most effective results you're desiring. Some serums can be more oily and heavy. Our Green Tea EGCG Serum is nourishing and moisturizing, but still light and fast-absorbing. It's packed with the best antioxidant EGCG to protect your skin from free radical damage, and it also helps soothe inflamed skin. This serum is great for spring weather when your skin won't be as dry, and the weather won't be as drying.
Even though it isn't necessary to slather on the richest of creams in the springtime, you still need to use a daily moisturizer to protect your inflamed skin. Our Green Tea EGCG Protective Cream is light enough to moisturize without feeling overly heavy or greasy. Our EGCG products help to protect and prevent sun damage that's deeper in the skin. It neutralizes free radicals that are produced by UV exposure in the skin, and encourages our natural growth factor interleukin - which repairs damage in our skin. And like all of our products, our potent yet gentle moisturizer is artificial fragrance and synthetic chemical free, making it ideal for inflamed and sensitive skin.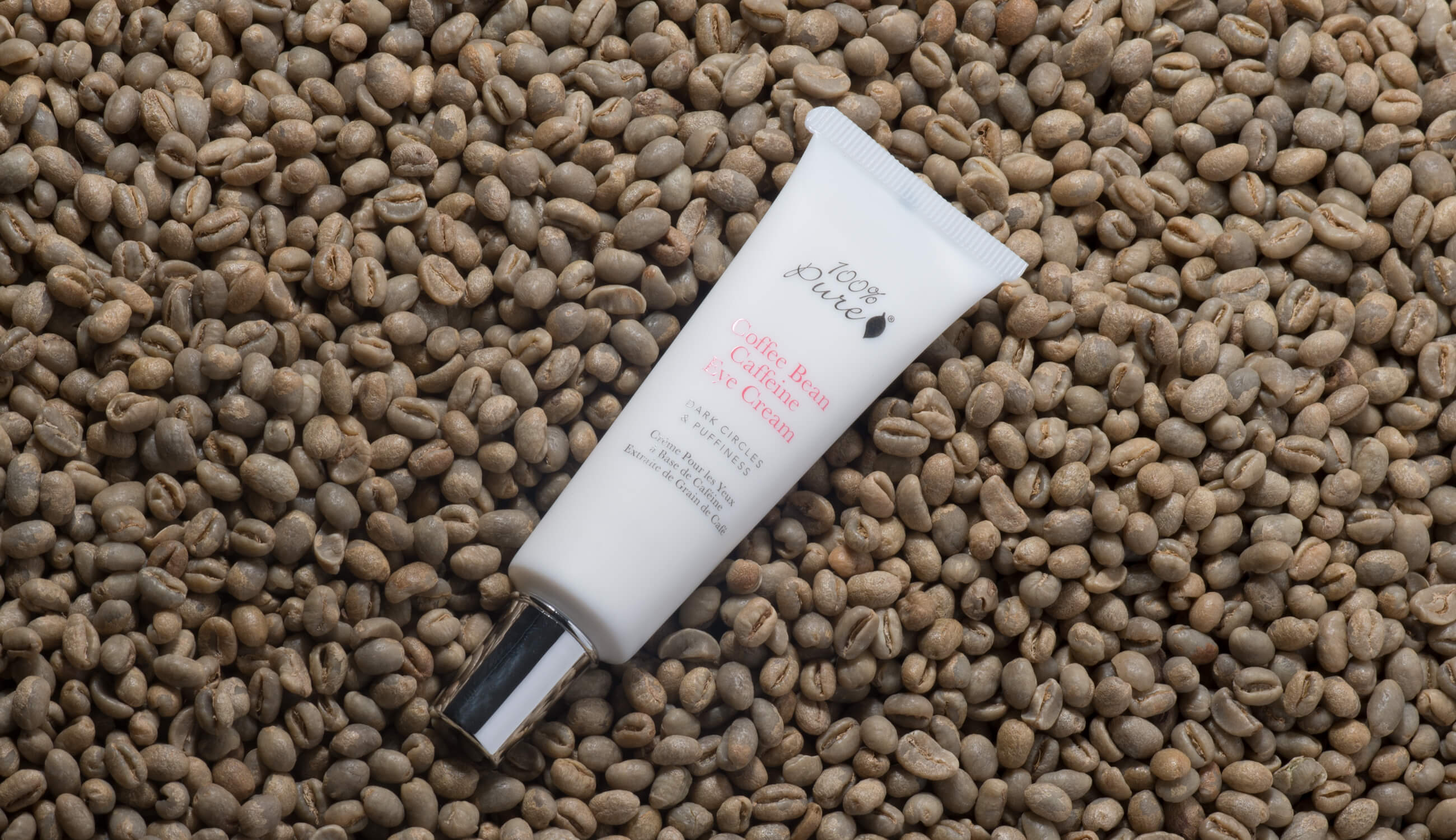 Eye Cream to Soothe Spring Allergies
What else happens when spring comes? Spring allergies! And oftentimes with allergies comes puffy, watery, itchy eyes. Coffee Bean Caffeine Eye Cream can combat fluid retention and puffy eyes, since the caffeine helps to increase circulation. Another great way to soothe allergy inflicted eyes is to apply our Bright Eyes hydrogel eye masks. If you store them in your refrigerator, you'll have a nice cool and soothing under eye mask, that's also effective at reducing puffy tired eyes.
Here's another reason to pick up an eye cream in the spring. With daylight lasting longer in the spring and less clouds in the sky, you may find yourself squinting a bit more than you did in winter. Frequent squinting can cause the dreaded pesky crows feet at the outer corner of the eyes, as well as frown lines on the forehead between the brows. Defend this delicate area by applying our Retinol PM Eye Cream in the evenings which helps to increase skin cell turnover and reveal fresher younger skin. During the day, apply our Coffee Bean Caffeine Eye Cream, which not only helps to reduce the appearance of fine and wrinkles but also moisturizes skin around the eye area.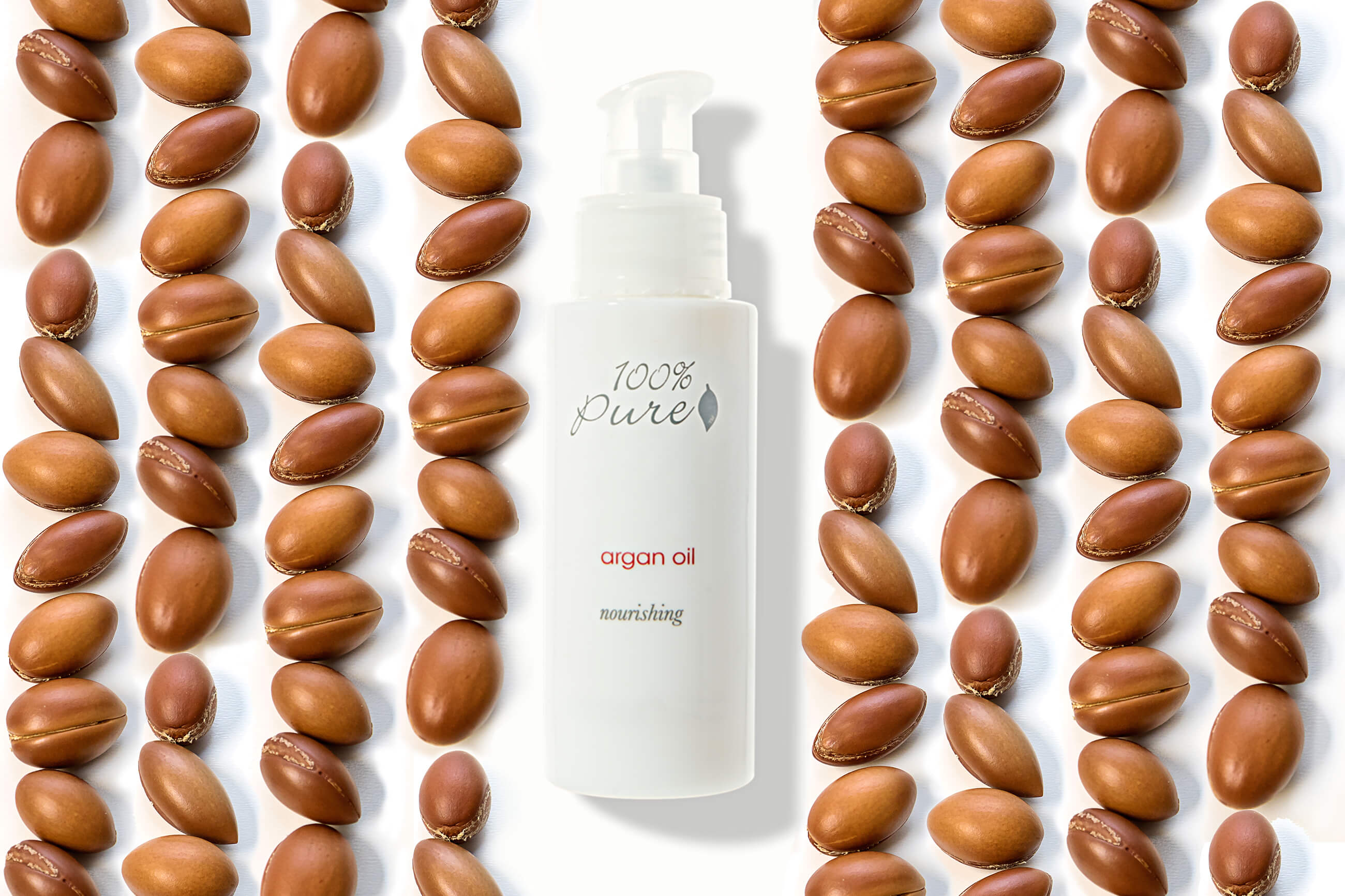 Organic Argan Oil to Soothe Irritated Skin
Contrary to what many think, oil doesn't make you break out but can help balance your skin oil production. Our organic argan oil is a light oil that can be used for a relaxing facial massage, in your hair, on your cuticles and other areas you experience dryness. During spring, some people experience flare ups on the skin from pollen exposure, and experience inflamed skin like rashes, eczema, and dermatitis. Argan oil is a gentle and soothing solution for itchy ailments all over the body. Argan Oil is also great for allergy season. If you ever get the sniffles and sneezes from all that pollen in the air, you may go through a box of tissue at amazing speeds! All that friction around the nose from the tissue can cause dry raw skin. Argan oil can help to relieve the extreme dryness, and since argan is rich in Vitamin E, it's a great skin healing oil.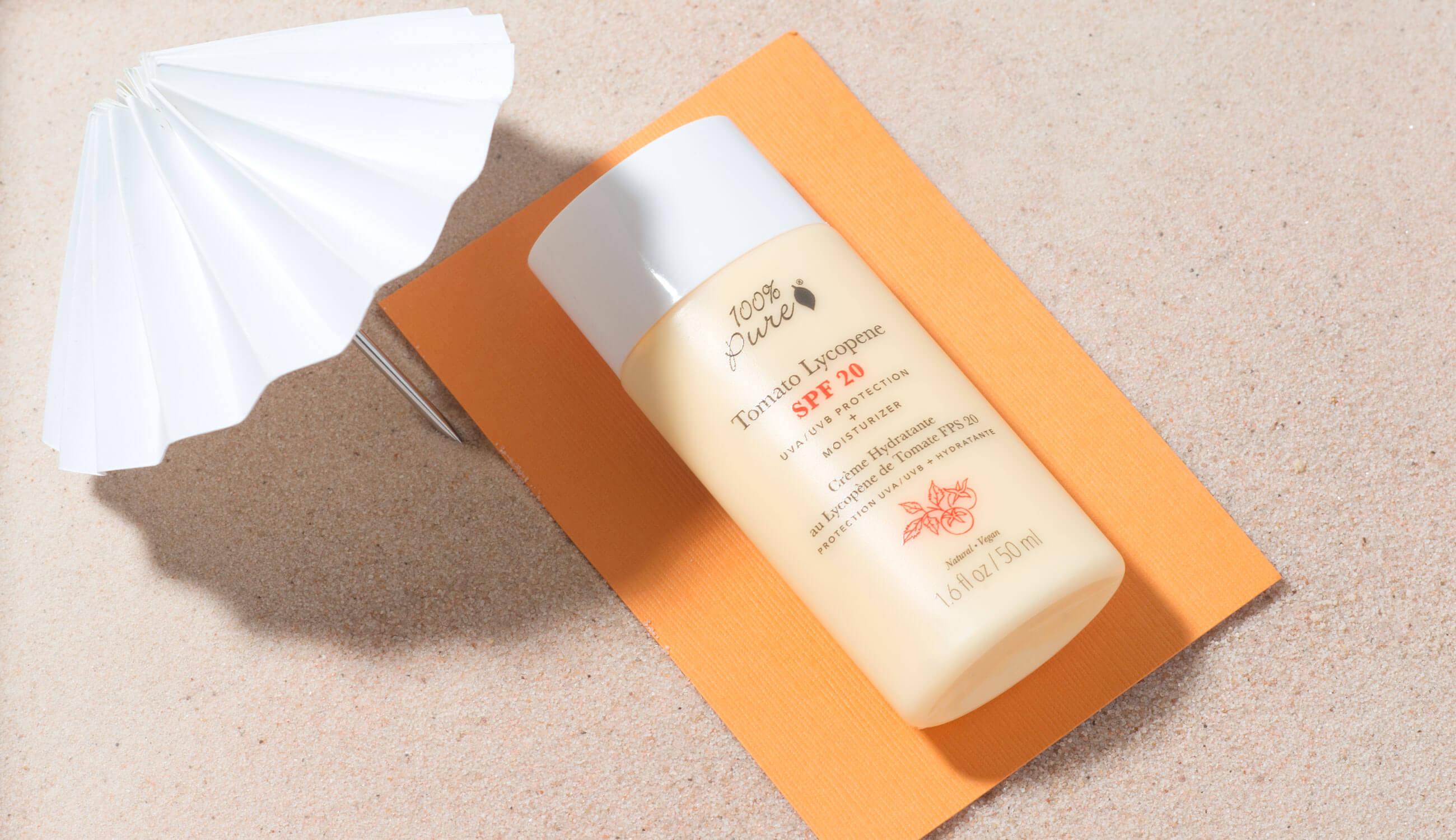 SPF: A Must for the Spring!
Last but not least, we need to remember to apply our SPF. UV rays are the number one cause of accelerated aging. To help avoid premature wrinkles and dark spots, you must apply SPF daily. We recently launched our new Tomato Lycopene SPF 20 Moisturizer. This formula is lightweight but still moisturizing. It contains seaberry which is known for its healing properties. Our SPF collection entirely consists of physical sun protection - they form a barrier between your skin and the sun, and sit on the surface of your skin. Your skin doesn't absorb the SPF like a chemical sunscreen does (more on the difference here!). The tomato lycopene in this product is an antioxidant that protects skin from free radicals and other environmental factors such as smog, pollution and smoke.
You now have an idea of the kinds of switches that can be made to better care for inflamed skin during the changing seasons. Just like you wouldn't wear your winter coat on sunny spring days, you'll want to switch up your skin care regimen too. More clarifying and lightweight products are best for the new spring season. Goodbye winter skin care, and hello spring skin care!
We carefully hand-select products based on strict purity standards, and only recommend products we feel meet this criteria. 100% PURE™ may earn a small commission for products purchased through affiliate links.
The information in this article is for educational use, and not intended to substitute professional medical advice, diagnosis, or treatment and should not be used as such.
Sign up to our email newsletter for more blog updates and exclusive discounts.
< Older Post | Newer Post >