DIY Facial Massage for Stress Free Skin
Facial massage techniques for a more effective and pampering skin care routine.
Posted on April 26, 2018
Written by: 100% PURE®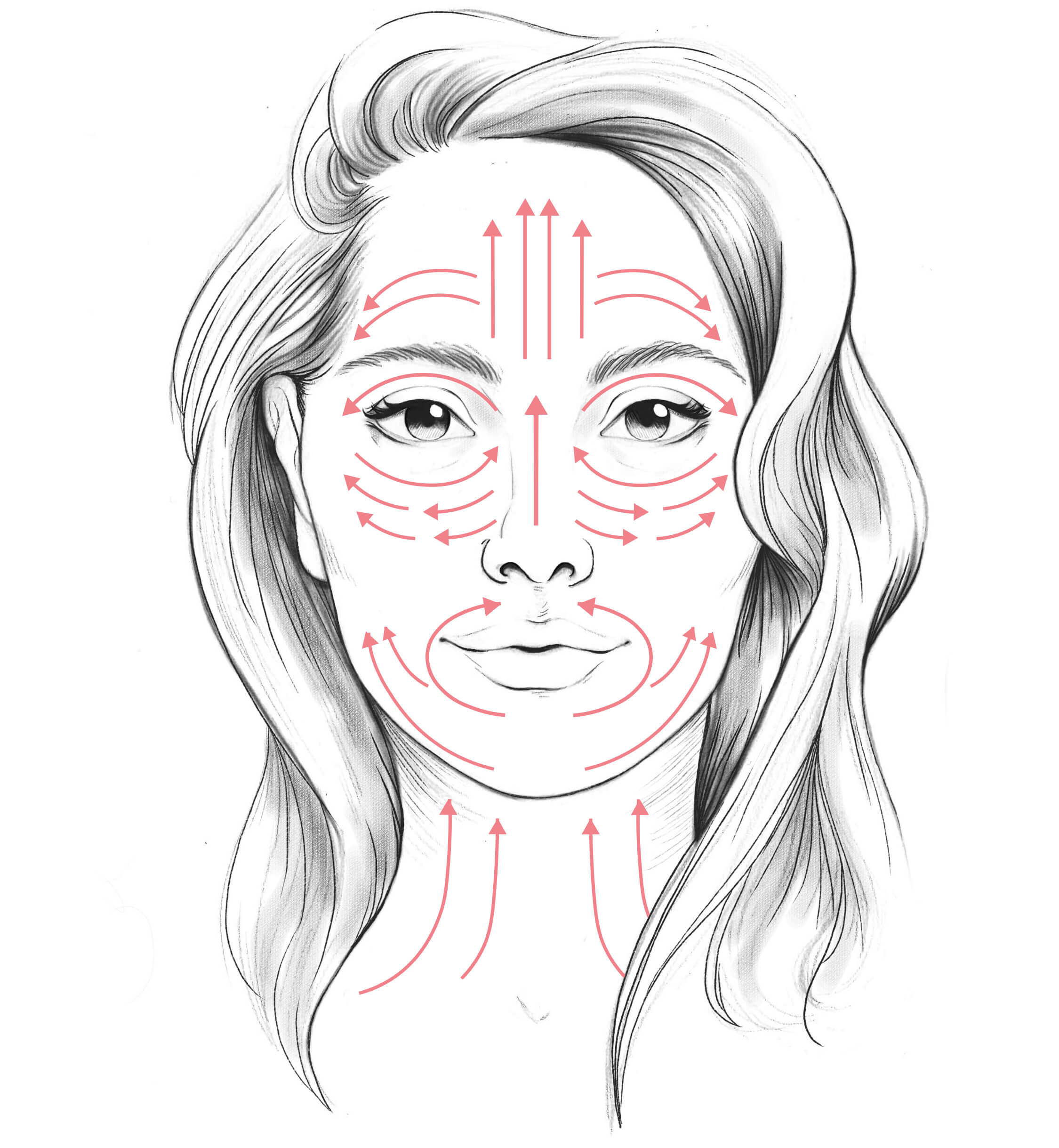 Facial Massage Benefits
When we think of the word massage, many of us may think about a relaxing body therapy session that helps to relieve tension and stress. Although this is also true for a facial massage, there's even more added benefit than you might think. Incorporating massage into your skin care routine not only can help to relax face muscles, it can help reduce the appearance of wrinkles, increase collagen production, bring more oxygen and blood flow to the skin, and remove toxins with lymphatic drainage. Massaging in your nourishing products also ensures better absorption for more effective skin care! Here we will dive deeper into each of these aspects, and how you can incorporate them into your skin care routine. Soon it'll be your new favorite way to pamper yourself after a long day.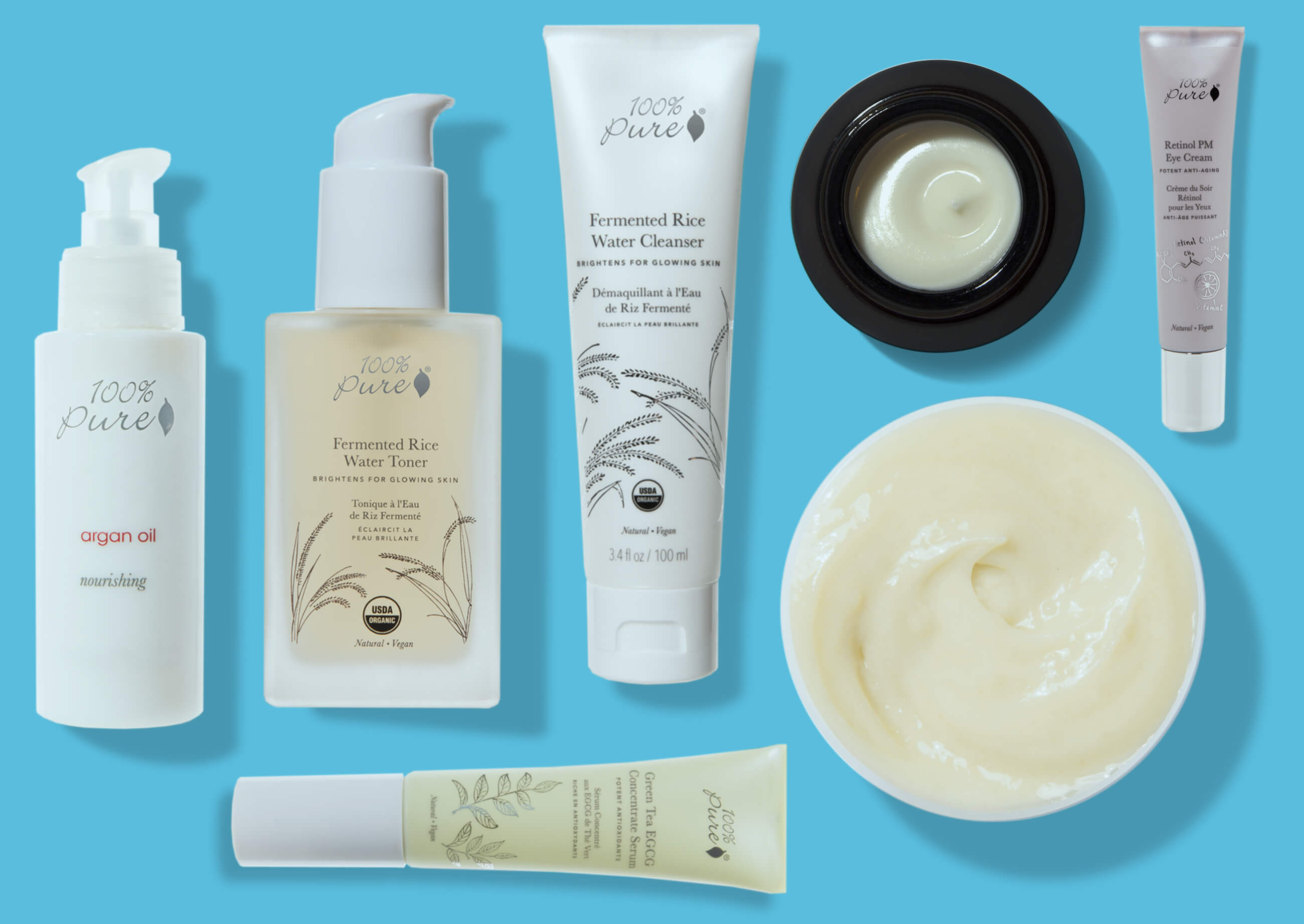 Suggested Products for a Facial Massage
Fermented Rice Water Cleanser or Tea Tree And Willow Clarifying Cleanser
Fermented Rice Water Toner or Tea Tree And Willow Astringent
Green Tea EGCG Concentrate Serum
Argan Oil and Multi-Vitamin + Antioxidants Ultra Riche PM Treatment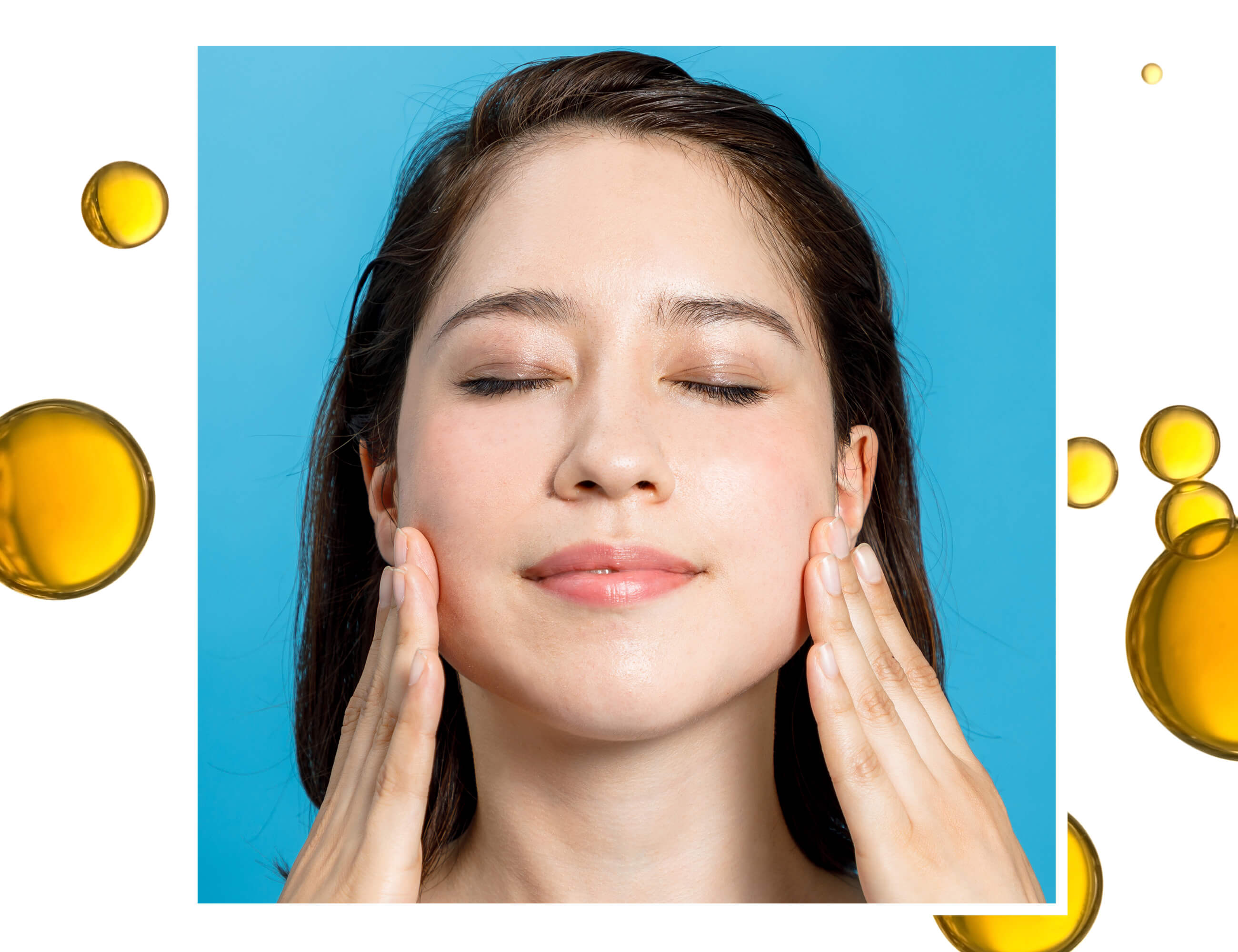 Facial Massage Step-by-Step Guide
Makeup Removal:
The Blood Orange Cleansing Balm will melt into your skin and sweep away makeup, debris and impurities. Even the heaviest makeup application and waterproof makeup will melt away. One of the most important steps is to emulsify the product between your fingertips to heat the balm. Next, you gently massage it into your face. Make sure to massage in an outward motion towards your lymph nodes. This will help to move the lymph and encourage lymphatic drainage. Once you have fully massaged the balm into your skin, use a very warm damp washcloth to wipe away the makeup and balm. Rinse your cloth and wipe away any excess until you are satisfied with the result.
Cleanser:
You can use your cleanser of choice, but two great options are our Fermented Rice Water Cleanser for a brightening effect, or our Tea Tree And Willow Clarifying Cleanser for those with more oily skin types. Start by applying the cleanser to your hands and agitating it to a milky foam consistency. Since these cleansers do not have harsh surfactants or sulfates, they do not foam up the way a traditional cleanser does. Next, apply to face in small circular motions. Here you can encourage collagen production and muscle relaxation with small circles on forehead cheeks, jawline and chin. Another motion you can use to help with lymphatic drainage is to use your index finger and thumb to pinch on your jawline. Start from center of the chin and glide along jawline toward the ear. Do this to each side 4 to 6 times. The massage also helps to make the cleanse itself more effective by deeply cleansing the skin and removing debris because its helps to act as manual exfoliation.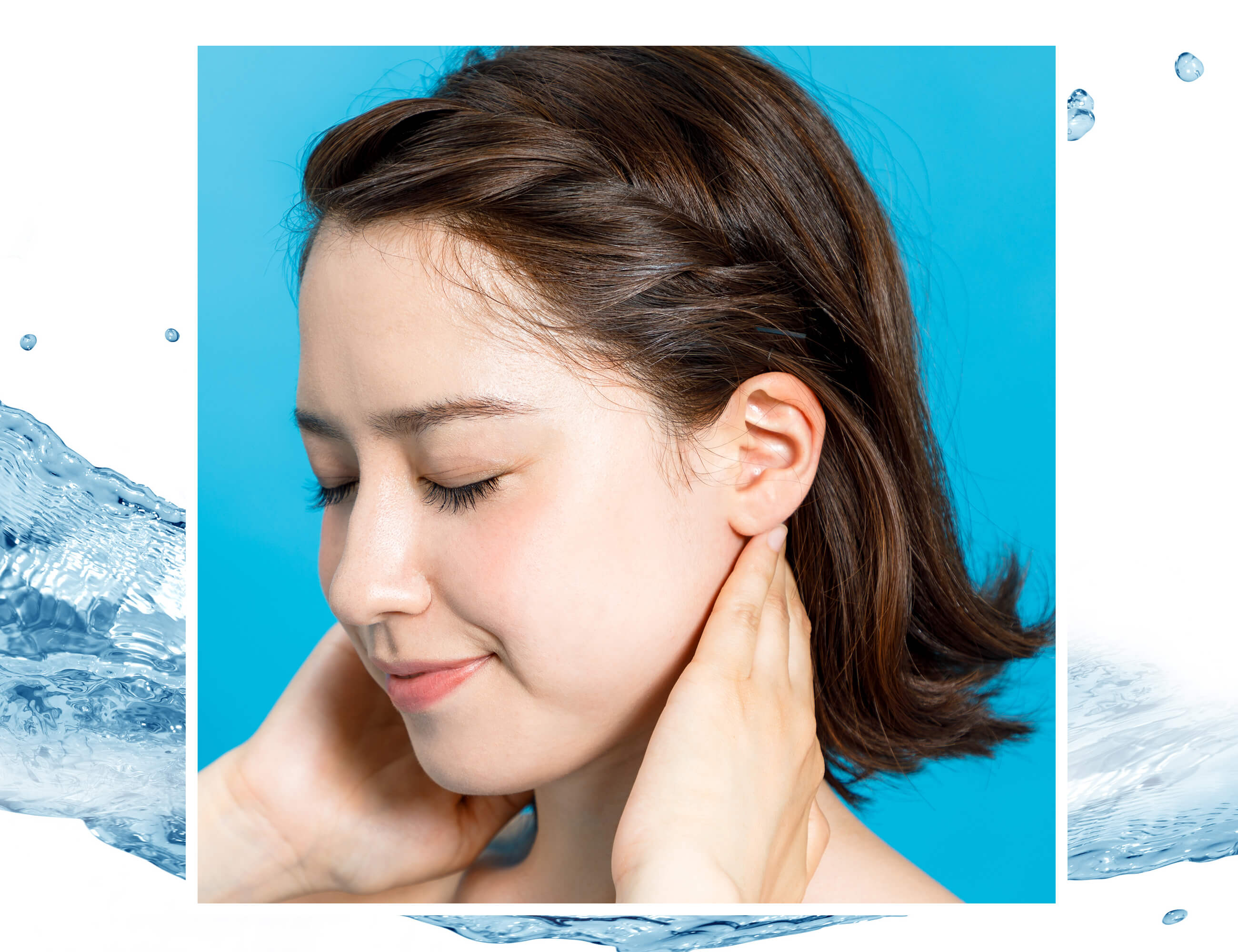 Toner/Astringent:
For this step, the best practice is to pat the serum or astringent into the skin. We recommend our Fermented Rice Water Toner or our Tea Tree And Willow Astringent, but you can use any of your favorite natural toners. Dispense the toner onto your fingertips or palm. Press hands together to get toner on both, and then proceed to gently press/pat the toner into the skin. This step is meant to help quench thirsty skin cells with much needed hydration. Once toner is pressed into the skin all over the face, you can continue to pat the product into skin until it has absorbed. This helps to increase circulation and prepare the skin for the next step in the process, as well as ensure the toner is fully absorbed. Continue moving outwards towards your lymph nodes on your neck to promote lymph drainage and detoxification.
Serum:
Especially for serums with lightweight formulas, the patting and pressing technique described above is the most beneficial. You want to make sure that you aren't pulling delicate skin, and if you use a product that does not provide plenty of slip such as an oil or a cleanser, it can cause pulling of the skin. Don't worry though, all of that massaging you did in the beginning of the routine has prepared your skin for better absorption of the product. We love our super potent Green Tea EGCG Concentrate Serum formula because the antioxidants in green tea help tackle signs of aging such as sagging skin, sun damage, dark spots, lines, and wrinkles.
Eye Area:
Now the skin around the eye area is the most delicate area on the face, however this area can greatly benefit from massage. Grab your favorite eye cream. If this is a part of your night time routine, we recommend our Retinol PM Eye Cream. For a massage, you will want to use more eye cream than you usually do when you are simply applying. You want to make sure there is plenty of slip for your finger tips to glide around the eye area without pulling or tugging. You can start at the inner area of the upper lid by the bridge of the nose with your thumb, and glide it along the brow bone. For the lower eye, you can start at the inner corner and glide outward. These motions can encourage lymphatic drainage, as well as encourage the movement of blood flow and fluid, resulting in a reduction of puffiness, and dark circles. You can also massage in small circles where crows feet may appear, or where they may appear in the future to encourage collagen production in that area.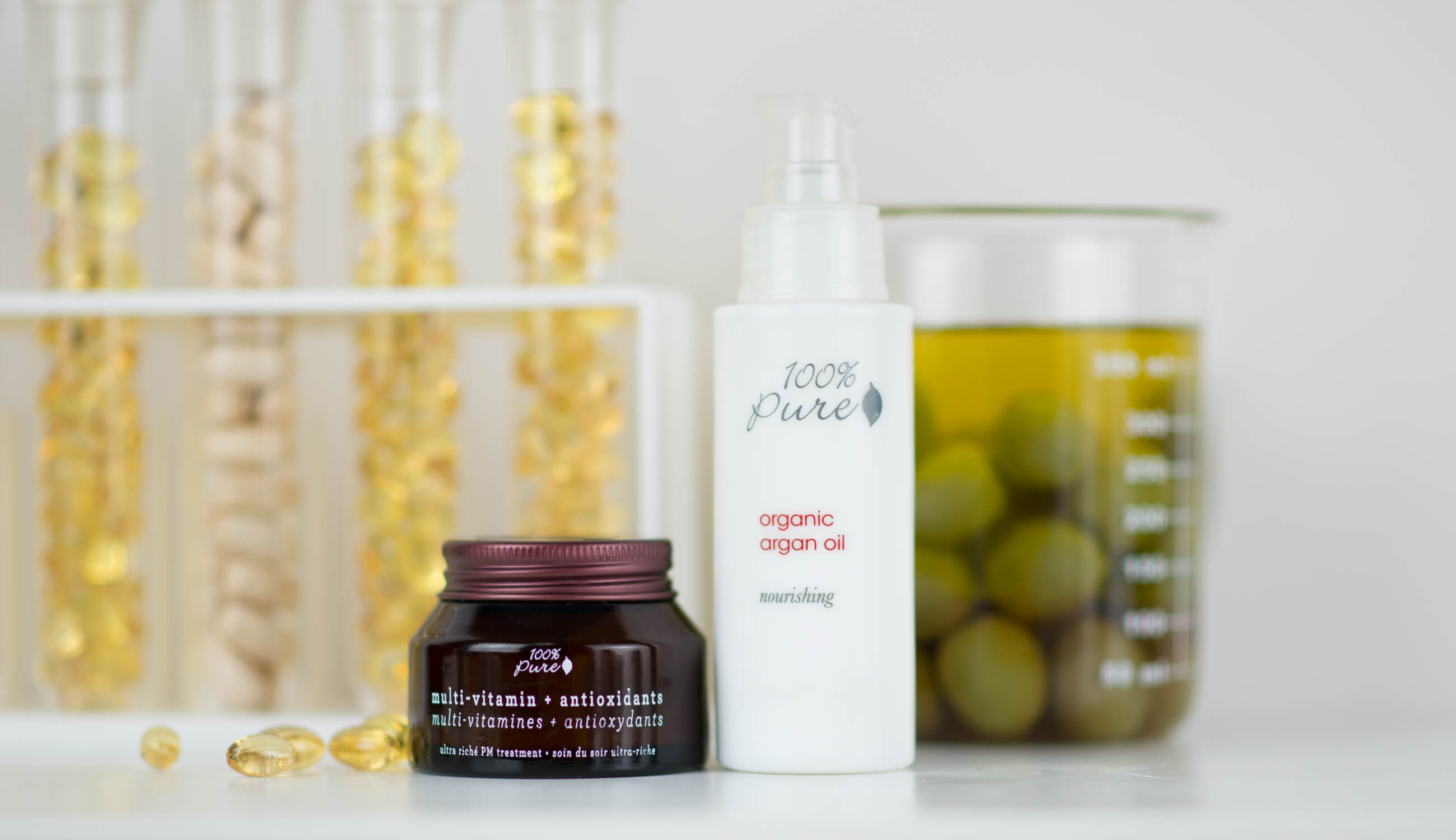 Perfect Night Time Facial Massage:
For an amazing evening facial massage, we recommend using our Argan Oil and Multi-Vitamin + Antioxidants Ultra Riche PM Treatment. You can choose one or the other, or both! The Argan Oil provides a great slip for an all over facial massage (if you prefer a morning massage this is a great option). If you want a heavier night cream application, our most luxurious cream is our Multi-Vitamin + Antioxidants Ultra Riche PM Treatment. For this massage, apply the product liberally to the skin. Start with small circles on forehead, cheeks and chin. Starting at the forehead, place your fingers in a parallel position above eyebrows. Use an alternating movement -- one hand moving up one hand moving down -- that creates gentle friction in this area to reduce the appearance of the horizontal lines on the forehead. Do these movements for one minute.
Next use your index and middle fingers, and glide them under and on top of your cheekbones moving from the nose outward. Place thumbs underneath the jaw bone, and two finger tips above the jaw bone (kind of like you're pinching your chin). With firm pressure, slide from the center of the chin towards the ears. This will help to drain lymphatic fluid, while firming the jawline. You can also try a repetitive pinching method along the jawline, which also helps to move lymphatic fluid and lift sagging skin along the jawline.
Now you're armed with products and information on how to give yourself a facial massage, that will not only relax the facial muscles but also increase blood flow, collagen production, lymphatic drainage and better product absorption. It's time to get your facial massage on!
We carefully hand-select products based on strict purity standards, and only recommend products we feel meet this criteria. 100% PURE™ may earn a small commission for products purchased through affiliate links.
The information in this article is for educational use, and not intended to substitute professional medical advice, diagnosis, or treatment and should not be used as such.
Sign up to our email newsletter for more blog updates and exclusive discounts.
< Older Post | Newer Post >