Why You Need a Neck Cream
The skin on your neck needs extra TLC and protection from a neck cream.
Posted on April 29, 2018
Written by: 100% PURE®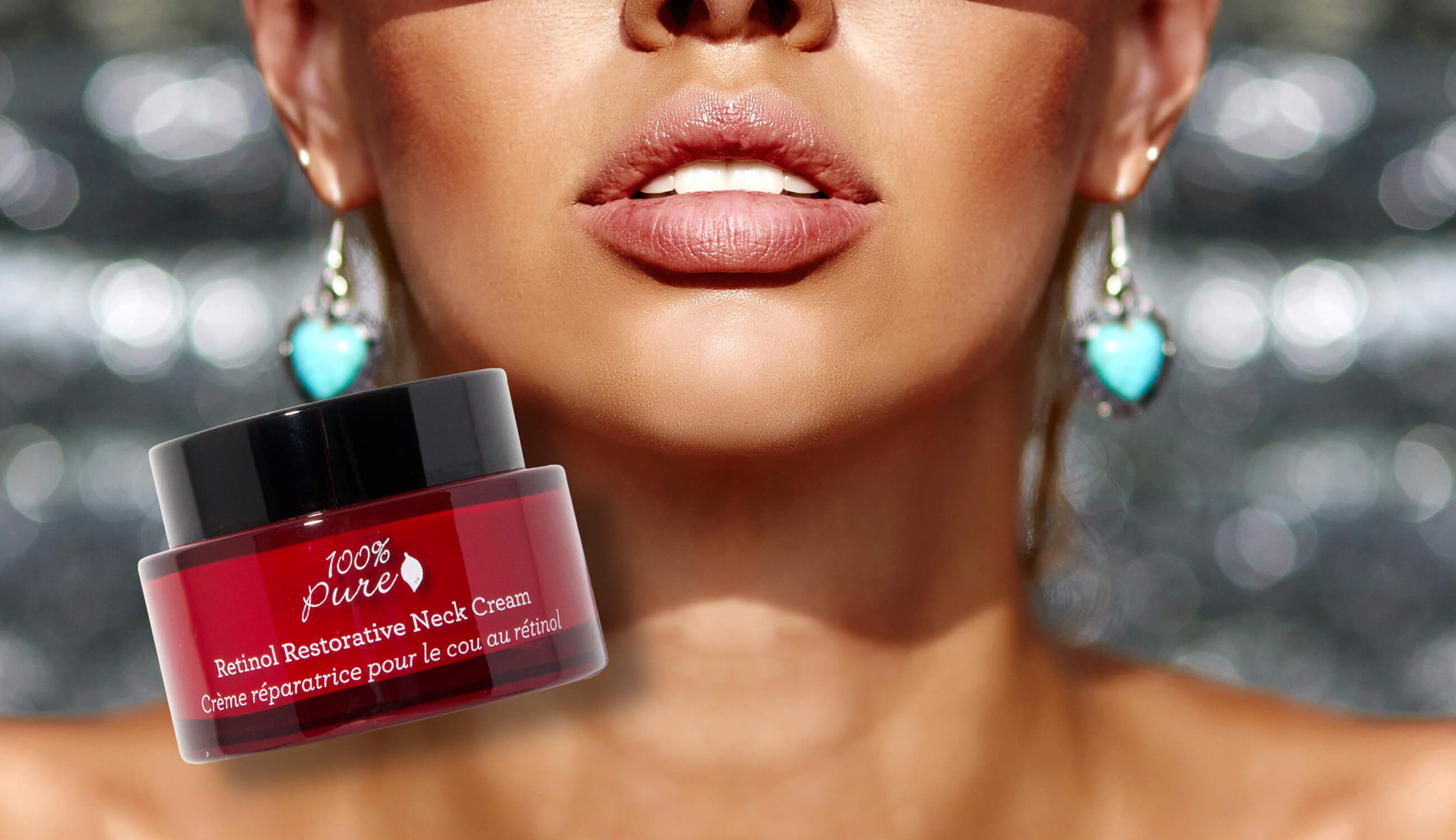 Sometimes we have to stick out our necks to get where we want to be, and we mean this literally and figuratively. When it comes to skin care and our whole beauty routine, our neck is the one area we can admit is constantly overlooked and forgotten about. Ladies, it's time to take the plunge and invest in some neck care. Of course, there are so many other areas screaming for attention, too (say hello to our designer under-eye bags) but honestly, necks need more love. Can you think of the last time you showed your neck some TLC? Our necks are the extension of our faces, so we brainstormed some ways that we can all take better care of them utilizing skin care products featuring natural and organic ingredients.
Why Do I Need a Neck Cream?
Let's back up a little bit and chat about what happens to make skin on the neck so needy. Much like our elbows, knees, knuckles, and really any point on our body that bends, the skin can be a bit high-maintenance. Because the area moves around often, the skin can be loose or become loose over time. It's also susceptible to drying out or cracking, and these areas are generally the first to show signs of aging. Guess what? Everything we mentioned can also happen to our necks too, which is why we developed products specifically for this area. Sometimes we forget about sun protection for our necks. All that whippin' our hair back and forth at Beychella has given us whiplash and the need for some exercise in the neck area. There are so many little exercises out there to keep our necks and double chins in check. Doing stretches or tilts in all directions keeps the neck muscles limber yet toned for a tighter looking neck area.
Speaking of exercise and movement, the constant use of our necks can cause wrinkles and fine lines on our neck skin, so we recommend our Retinol Restorative Neck Cream (more on that skin care gem later). The skin on our neck is extra sensitive and thin like the area around our eyes, and needs some extra TLC on top of your regular face cream. Look for a neck cream specially formulated to meet its needs, and thoroughly pamper and absorb through the skin on your neck.
Neck Cream Benefits
We describe our Retinol Restorative Neck Cream as a "youth-revitalizing neck cream" for a reason. And bonus, this product contains ingredients good enough to eat – literally! Like quinoa, sunflower seed oil, stabilized olive oil and avocado oil as well. We love using fruits, vegetables and plants in our skin care because ingredients for effect come from living components. Why quinoa? We all know this superfood is amazing in salads and as a complex carb, but it can also be effective as an anti-aging component in skin care. It helps for reducing fine lines and sagging skin, and also injects more bounce into our skin. Did we mention this neck cream also contains hyaluronic acid? If you aren't familiar, HA isn't anything to be scared of, although the name can sound intimidating. This acid is found naturally in the body and boosts moisture to keep our skin well hydrated and plump, creating a more youthful effect.
This product is rich in organic florals which are great at soothing and balancing skin. Our neck cream contains fatty acids to rebuild bouncy, supple skin, as well as coffee oil for some topical energy which contributes to firmness and lift. The restorative properties of this neck cream are in part due to the additions of niacinamide and retinol. Niacinamide, a fancy term for vitamin B3, is great at protecting the outermost skin layer, meaning it helps keep moisture in and protects against a harsh environment. Niacinamide also helps protect against UV exposure and really improves fine lines and wrinkles, which is ideal for our neck area. Our retinol comes from carotenoids from carrot seeds for enriching and toning skin with Vitamin A.
How to Use a Neck Cream
Because our neck cream formula contains retinol, make sure to only apply at night. A neck cream works best with a full skin care routine that includes cleansing and toning, so your skin can fully absorb its benefits. For a brightening face wash for cleansed, softened skin, we recommend our Fermented Rice Water Cleanser. Got long hair? Oils and hair product buildup transfers from our strands to our necks which can cause rashes, breakouts, and unpleasant texture on our skin. Make sure to thoroughly cleanse and tone your neck area too. We suggest bringing your favorite natural toner down your neck in your morning and evening routines. This will thoroughly cleanse and prepare your skin to absorb a nourishing neck cream.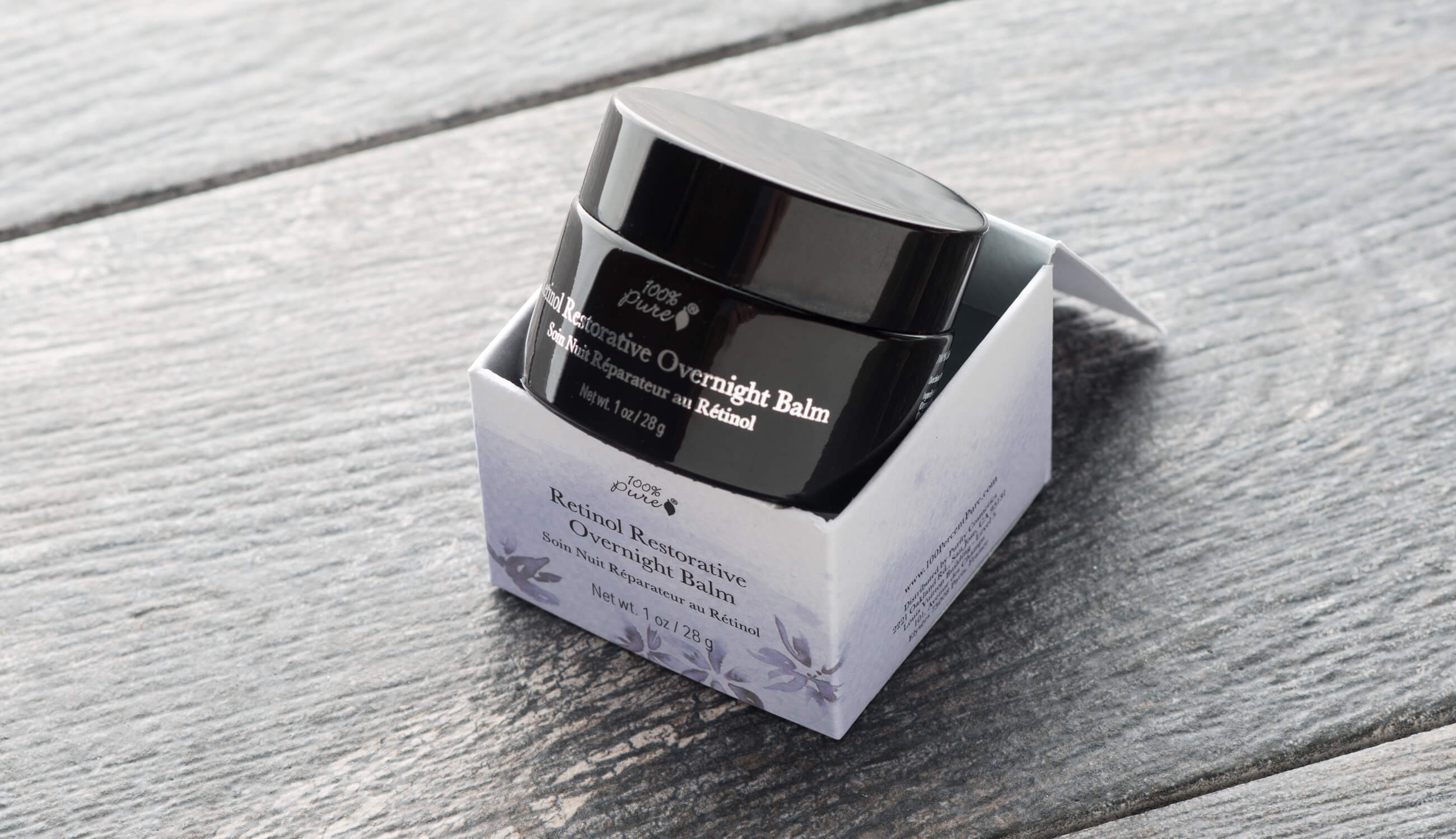 After toning, follow with a potent protective serum all over face and neck to repair your skin from daytime environmental damage. Then follow with a quarter sized amount of neck cream. Really massage it into the skin, working from the base of the neck and décolleté, up to the jawline. Focus on upward motions for a younger looking neck -- think neck "lift!" If you're looking for a similar anti-aging cream for your face, apply a thin layer of Retinol Restorative Overnight Balm onto your face for a supple complexion. Always be sure to use SPF over your face and neck the next morning after using retinol products.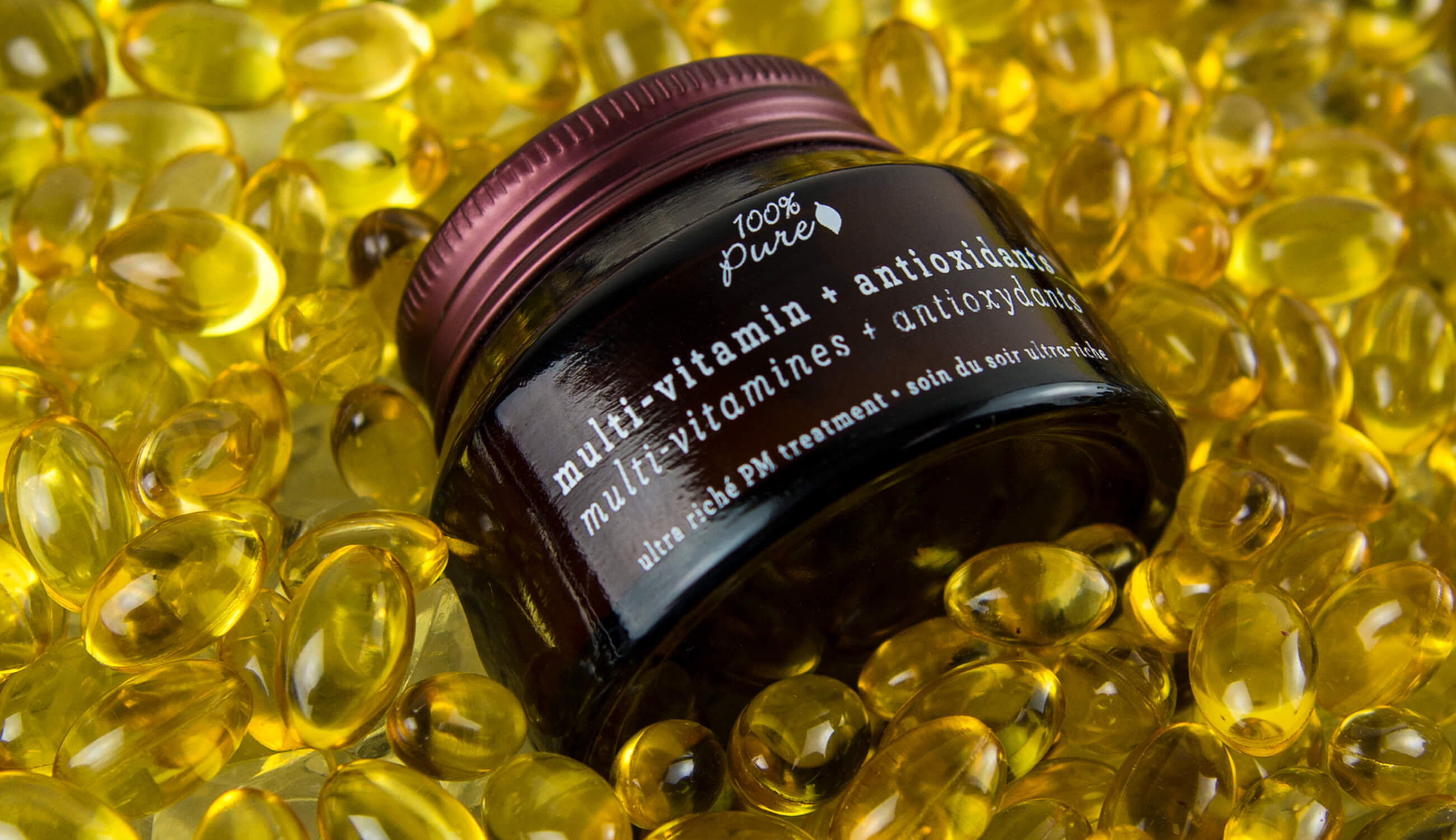 Neck Skin Care Bonuses
Have you ever tried our Multi-Vitamin + Antioxidants Ultra Riche PM Treatment? Looking for products to fight hyperpigmentation or combat severely dry skin? Look no further. This product is full of aloe vera, green tea and Vitamins A and E. Aloe vera is one of those powerhouse ingredients for the skin that is known to treat discoloration and hyperpigmentation. The green tea in this product is going to be great at fighting blemishes due to the antioxidant power of the ingredient, but it also said to stall aging by reengaging skin cells for more youthful looking skin. Green tea is a great source of Vitamin C which helps to brighten and even skin tone. Combined with Vitamins A and E, this cream is fit for queens and girlbosses alike. This luscious balm can be applied to face and neck.
Make sure to invest in sun protection for your neck, especially after using a neck cream. Our Yerba Mate Mist SPF 30 or Tomato Lycopene Moisturizer + SPF can travel with you to the park or beach, and keep your neck and body shielded from sun damage. Yerba mate is great for its anti-inflammatory and moisturizing Vitamins C and E, and will be especially relieving from the brutal summer heat. Finally, we have our Tomato Lycopene SPF 20 Moisturizer. Tomato actually helps to fight the free radicals that cause sun-related aging. The aloe vera helps soothe and protect during sun exposure, while the cocoa butter keeps everything moisturized and glistening in the summer sun. And of course, cover up your neck when you can with a scarf or wide brim hat, and stay in the shade!
We carefully hand-select products based on strict purity standards, and only recommend products we feel meet this criteria. 100% PURE™ may earn a small commission for products purchased through affiliate links.
The information in this article is for educational use, and not intended to substitute professional medical advice, diagnosis, or treatment and should not be used as such.
Sign up to our email newsletter for more blog updates and exclusive discounts.
< Older Post | Newer Post >