How To Make a DIY Hair Texture Spray
Tips and techniques for getting perfect texture and super volume
Posted on January 22, 2020
Written by: 100% PURE ®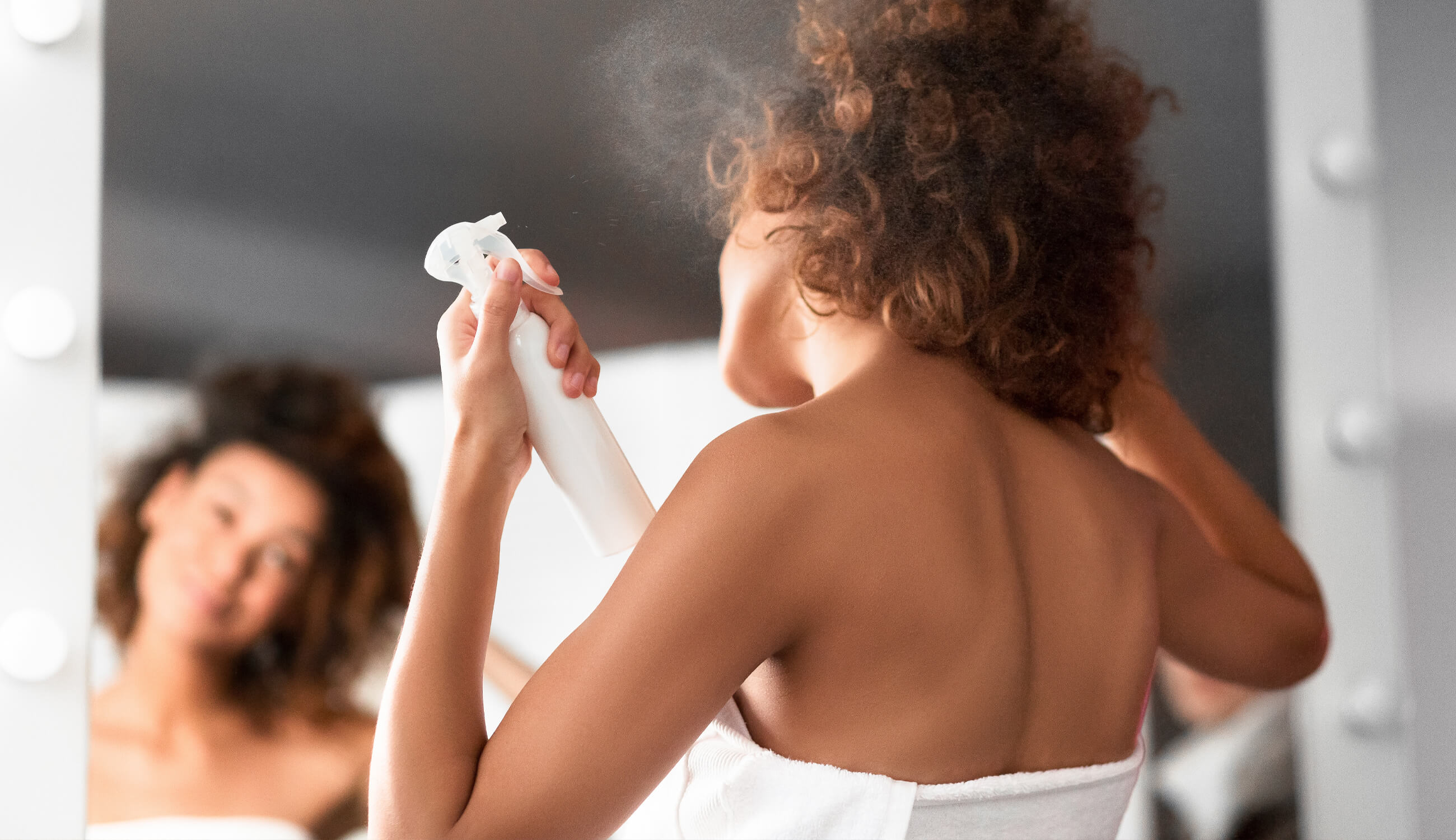 A new year, a new decade, a new hair trend: the tousled 'undone' or effortlessly windswept look. What's both great and hair-larious about the style is looking like you rolled off your Sleep Number and off you went – when in actuality, you did your 'do.
Now you'd think it would take an army of hair products and a bow to the hair gods for this model-off-duty look, but it actually can be done with one product – a hair texture spray!
To avoid a hair-tastrophy with mainstream silicone and sulfate sprays, we'll give you the details on how to make your own texture spray at home. Find out what a hair texture spray is, our best DIY spray to add to your arsenal, and how to use it for an effortless look.
What Is a Hair Texture Spray?
A texture spray is a hair spray that adds grit, volume, and texture for long-lasting styles. It not only livens up any hair type, it unlocks the beauty and limitless potential of your tresses. Hair texture sprays are becoming the main product for manes due to their multi-tasking magic and the celeb-like styles you can do without an in-demand stylist at your side.
Hair texture sprays are like a combination of a dry shampoo and a sea salt or beach spray – if those two had a vacay together, a texture spray would be their love child. In contrast to the often coconut-y, sticky beach and salt sprays that adorn store shelves, a natural hair texture spray can create just about any type of texture you can imagine without harsh ingredients that can damage your hair.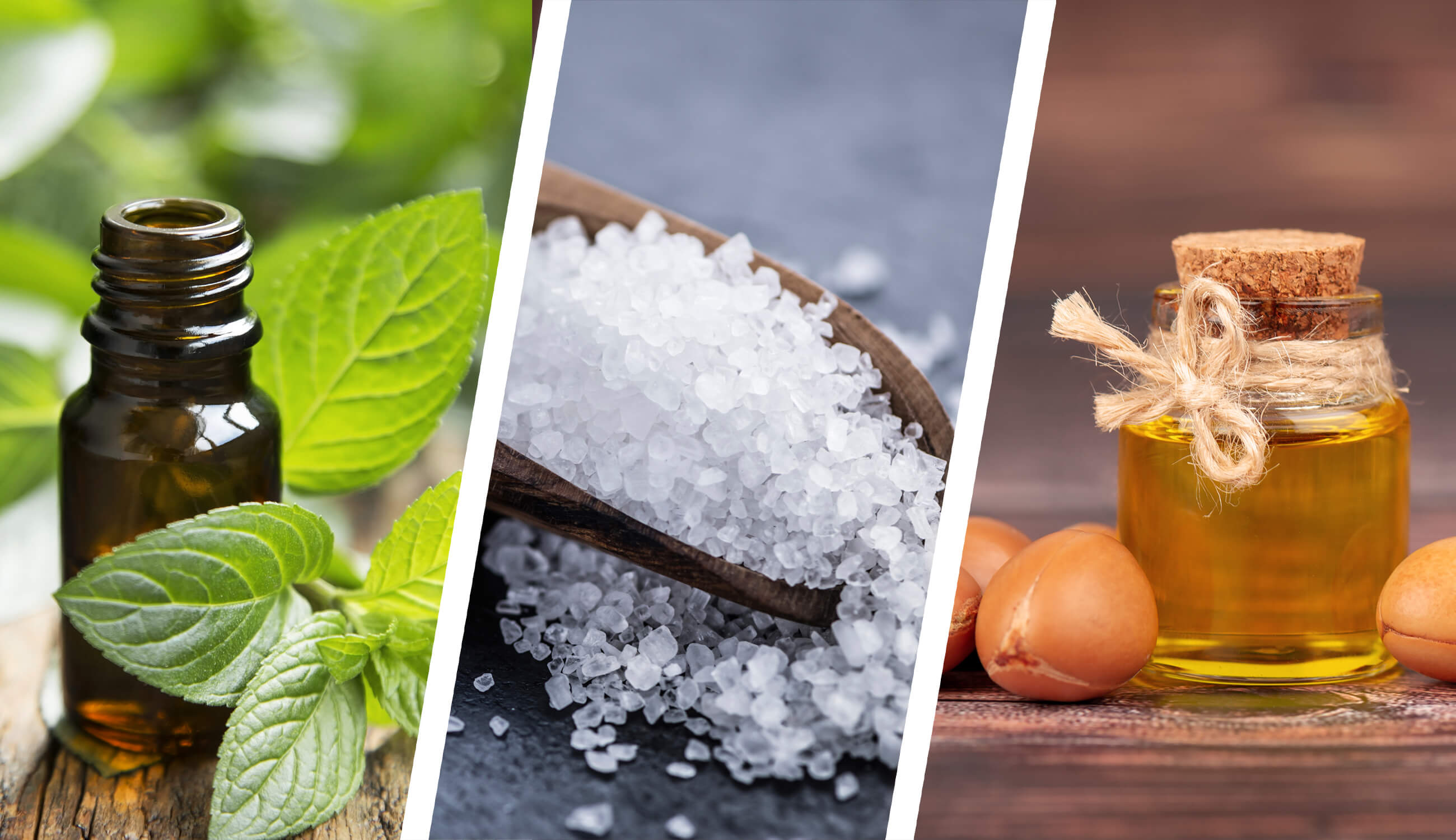 Why Use a Hair Texture Spray?
The real question is why not use a hair texture spray to liven up your locks? Like the magic created between a hair detangler spray and sleeping with a messy bun on a low thread-count pillowcase, a hair texture spray unlocks the wonderful potential of your locks. What's the secret to a DIY Hair Love Potion number 9? It's the lack of harsh ingredients that some of these mainstream texture sprays contain.
Many store-bought hair texture sprays contain drying alcohols, and sticky chemicals that not only increase tangles but penetrate hair's protective cuticle and further damage the inner layers of your hair shaft. If your hair is already over-processed, dry, or damaged, frequent use of these hair texture sprays could be sapping the moisture from your strands. Oh hair-no!
DIY Sea Salt Hair Texture Spray
You don't always need an arsenal of styling products to achieve highly texturized tresses. Effortless, tousled texture and voluminous hair is as easy-piece-y as 4 products; well, 6 if we count the bottle and as-needed conditioner.
Follow along for a quick DIY sea salt spray, to mist limp locks and enlighten them with heavenly volume.
Ingredients:
1 Tbsp Sea Salt
1 Tbsp Argan Oil (or another super-light, moisturizing dry oil)
1 Tsp Lavender or Peppermint Essential Oil (for hair and scalp nourishment + refreshing scent)
1 Cup Warm Water
1 Tsp Conditioner (for extra thirsty hair)
Glass Spray Bottle
DIRECTIONS:
Step #1
We recommend using a clean, glass spray bottle for your DIY hair texture spray. Carefully pour the warm water and sea salt into the bottle. Give it a shake-it-off until salt is fully dissolved.
Step #2
Combine the argan oil, the lavender or peppermint essential oil, and conditioner (if needed) into a separate bowl, then add the mixture to your spray bottle.
Step #3
Make sure the cap is securely fastened, and shake-shake-shake for two minutes or until you can see all the salts have dissolved in the bottle.
Step #4
Gently mist onto brushed and towel-dried hair. Cue your happy hair dance!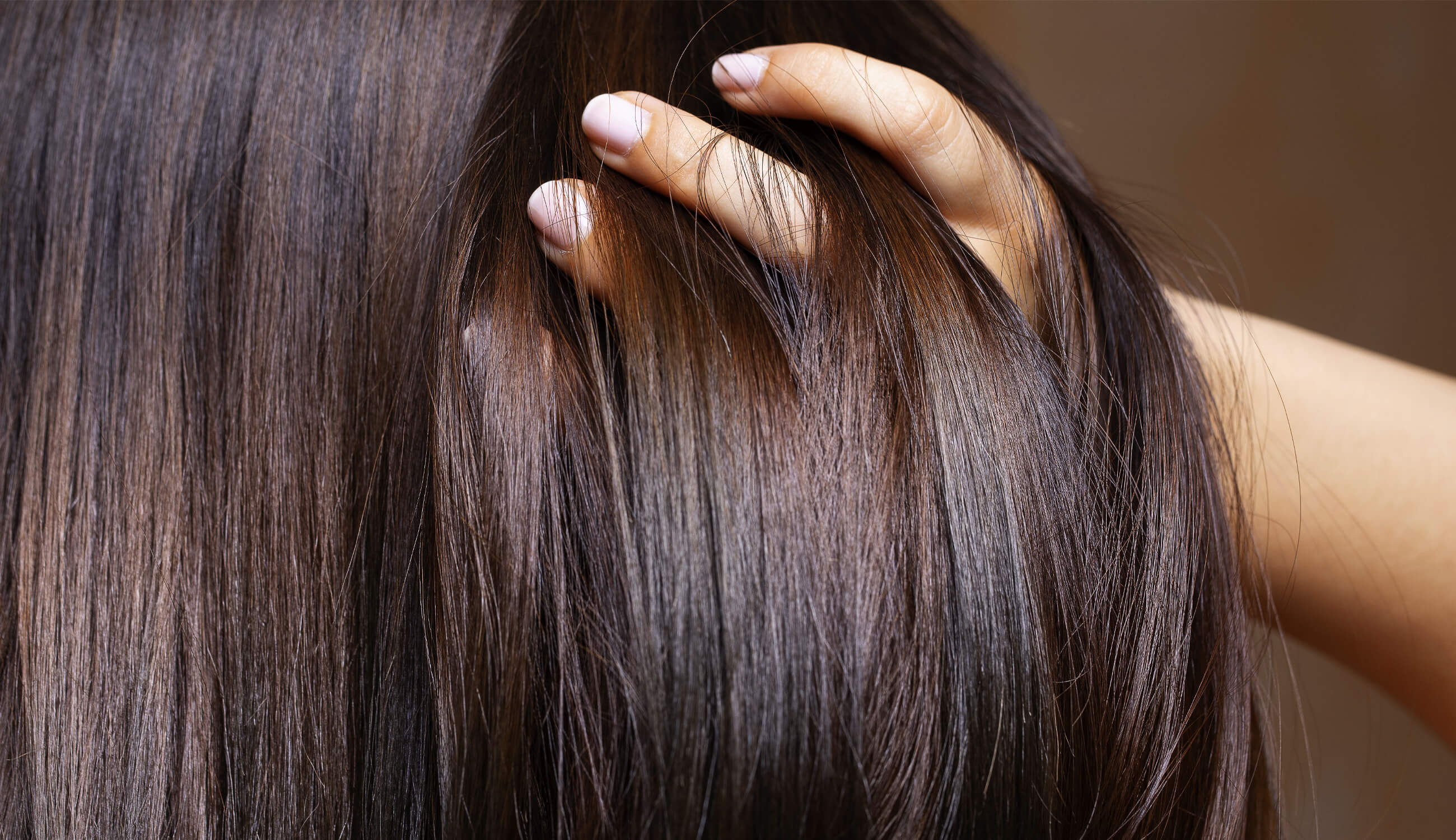 How To Use Hair Texture Spray at Home
Now that we're armed with our bottle of limp-hair revolt, we're ready to move on to gorgeous texture and va-va-voom volume!
As we know, not all hair lengths are created equal; if you have short or mid-length hair, you'll get the best bang for your bottle if you spray the hair texture spray from roots to almost the ends of your hair. If your hair is long, using your DIY texture spray after using a curling iron can give it more of a tousled wave.
It's just fine if you want to skip on heating tools, skipping the blow dryer and allowing your hair to air dry. You're still going to get fabulous, flowing hair! Follow along for a few do's and don'ts to help you achieve textured and voluminous hair at home:
DO
Use a fine-mist spray bottle that will allow the mixture to just lightly mist the hair as you apply it.

Hold the bottle 6-8 inches away from your head. Spray 2-4 times on each side of your head, while loosely lifting strands and letting them fall as you spray to distribute and aerate the product.

Lift your hair as you spray to make sure you get product underneath the surface, too.

Use smaller sections that can be easily manipulated. If you lift portions of hair that are too large, you can easily miss applying the texture spray to certain areas of your head.

Use a hair texture spray for beach waves, second day hair, textured ponytails, and braiding – any time you need extra volume.
DON'T
Apply a heavy coating of hair texture spray on top of your strands. If you only spray the top layers of hair or the crown of your head, hair will get weighed down and all your benefits will be lost.

Brush your hair (or mess with it at all) once there's a hair texture spray in it, or bye-bye benefits.
Voila – you now have your own bottle of hair texture spray lovingly created by yours truly, and tips on how to rock that perfectly messy texture and super volume. Call it your new hair BFF or your mane secret that will leave people doing a double take at your beautiful, tousled tresses. Shake that head, brush it off your shoulders because you're now officially a model-off-duty!
We carefully hand-select products based on strict purity standards, and only recommend products we feel meet this criteria. 100% PURE™ may earn a small commission for products purchased through affiliate links.
The information in this article is for educational use, and not intended to substitute professional medical advice, diagnosis, or treatment and should not be used as such.
Sign up to our email newsletter for more blog updates and exclusive discounts.
< Older Post | Newer Post >