Help Us Feed Dogs in Need
For every order placed, 100% PURE is donating a bowl of vegan dog food to dogs who are hungry, homeless, and rescued from the Yulin Festival — and you can help!
Posted on February 28, 2019
Written by: 100% PURE®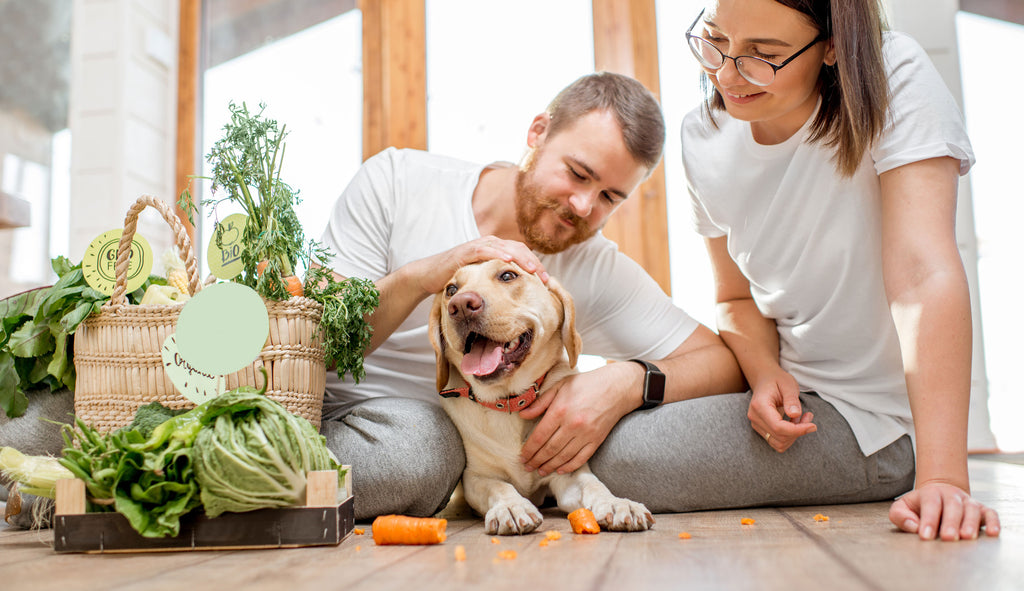 100% PURE founders Ric Kostick, Susie Wang, and James Wang founded a company whose mission would always be to give back to its global community. At the center of that mission is a love for animals, an unflinching determination to make a positive change, and a passionate plea to end all forms of animal cruelty, in any way possible.
As a company (and as morally sound, empathetic human beings), 100% PURE vehemently opposes the horrific, gruesome, and inhumane dog meat trade in China. Last year, we partnered with animal welfare groups to rescue thousands of dogs from torture, slaughter, and consumption at the Yulin Dog Meat Festival. While these animals (some bred specifically for consumption at the festival) escaped a horrific fate, there were still many dogs left without homes, food, or shelter.
We picked the brain of our CEO, Ric Kostick for details on the latest 100% PURE strategy for rescuing innocent animals from these unfortunate fates. He's come up with a brilliant plan for feeding these at-risk dogs in China, while maximizing their health and minimizing the negative impact that conventional dog food has on other animals, and our environment.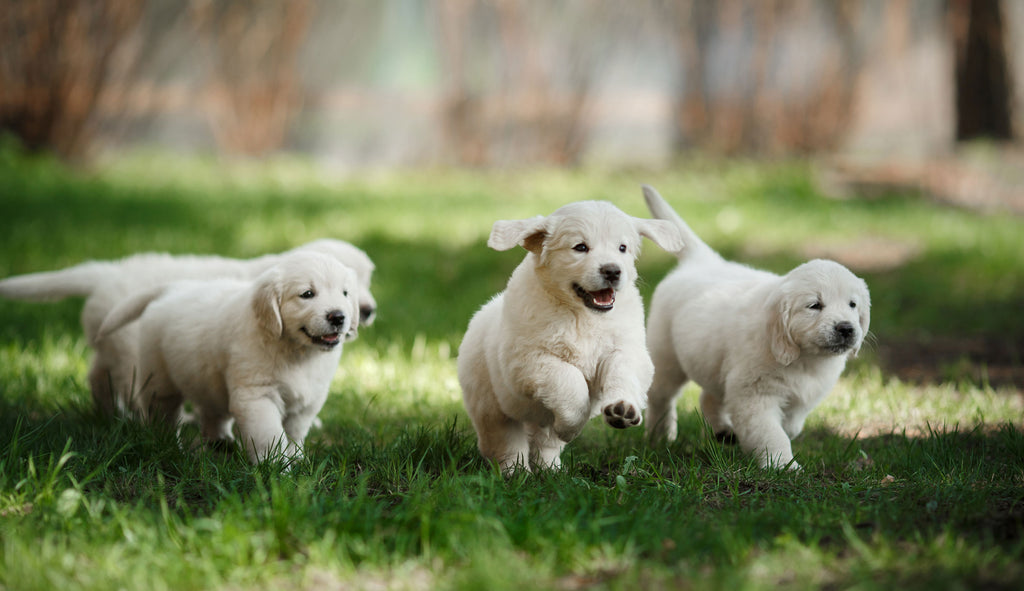 How 100% PURE Is Helping Dogs Rescued from the Yulin Festival
In addition to working with animal welfare organizations leading up to and during the Yulin Festival, we also aim to facilitate proper nourishment for homeless, abandoned, and rescued dogs year-round. Here's the scoop from our CEO Ric Kostick on our newly launched charity project, and how you can join us in becoming a part of the solution!
Can you tell us a little bit about how this project will work?
There is a factory we will utilize to compound the vegan ingredients in pellets located in Huangshan. Many of the vitamin-rich vegetables we will use grow on the beautiful Huangshan mountain. 140g is about an average meal for a medium size dog; for every order that is placed on 100percentpure.com, we will produce one of these vegan meals.
Initially, we will be producing about 5,000 kg of food per month. One local shelter in Huangshan, which has rescued about 100 dogs, will take 1,000 kg/month — another shelter in Tianjin, which has rescued 800 dogs (many of which were rescued from the Yulin festival) will pick up the remainder of the food. The first delivery will happen in March, as the local shelter is out of food and in desperate need of supplies.
Why is this mission important to you, and to 100% PURE as a company? What was your driving inspiration when planning this project?
Our company's mission was set by the three founders, James Wang, Susie Wang and myself, Ric Kostick. Core to this mission is improving the lives of over 6 billion people and animals — and it is my responsibility as CEO to be loyal to that mission.
We make products that are healthy and improve our customers' lives, but we need to achieve our mission faster. By donating food to shelters, we allow the shelters to reallocate their funds away from food, towards other services that will effectively allow them to save more dogs. By donating vegan dog food, we are saving the lives of many more animals that would normally be slaughtered for dog food.
Are there specific elements that make China a more impactful location for this mission?
In order for us to make the most progress towards our mission, we need effective ways to improve the lives of vast numbers of animals. In China, we can produce much more food than we would be able to in the United States, or other fully developed countries — this allows us to impact a larger population of animals.
China also presents a big opportunity for spreading awareness about cruelty-free living, with an ample amount of animals either homeless on the street, or being cruelly mistreated. By us operating a charitable operation there, our influence will be higher impact to make a sea change towards a cruelty-free mindset. It makes sense both logistically and financially to maximize our efforts there, to support the shelters nearby where we produce the food.
It may be China this year, but in the future, as this effort grows, we could spread to other countries as well. The decision will be based on where we can make the biggest impact given our limited resources.
As a brand, do you believe that leading by example will bring visibility and, ultimately, meaningful change to the vegan/ cruelty-free movement in the beauty industry?
Leading by example is a necessary ingredient for change, as you can only gain others trust if they see your genuineness. By 100% PURE being more outspoken against cruelty to animals, other brands and consumers will feel safe to express their similar feelings. Eventually, when you have enough support in the same direction, change happens. We did the same thing as a pioneer in natural beauty and it has changed the industry. We will do it again.
All dog food that you're donating will be vegan; what kind of impact do you foresee veganism having on the beauty industry in the future? How about for our own American society, and wider global community?
Eventually, veganism will become the mainstream in beauty, while animal ingredients and fur brushes will be novelties for the few. Transparency is a big driver of the movement, as consumers are able to glimpse further into both the product creation process and into how animals are treated for not just lab testing, but also for brush fur and ingredients within the products.
American society will see this shift happen more quickly than other societies, as the movement already has garnered momentum. Depending on how animals are perceived within various pockets around the world, some societies may take longer than others to catch on — but we are always hopeful.
Visit our Philanthropy page for more on how 100% PURE gives back - and how you can help!
We carefully hand-select products based on strict purity standards, and only recommend products we feel meet this criteria. 100% PURE™ may earn a small commission for products purchased through affiliate links.
The information in this article is for educational use, and not intended to substitute professional medical advice, diagnosis, or treatment and should not be used as such.
Sign up to our email newsletter for more blog updates and exclusive discounts.
< Older Post | Newer Post >