How 100% PURE partners with animal welfare organizations to tackle big issues like the Yulin Dog Festival, animal testing, and more
Posted on January 22, 2019
Written by: 100% PURE®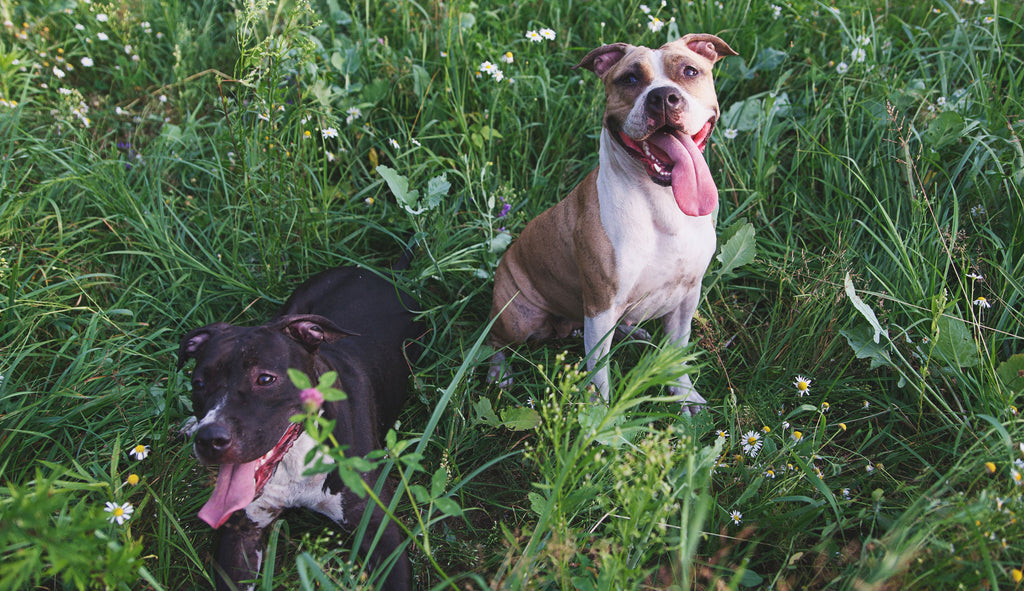 When James, Susie and I started 100% PURE, it was important to us that our mission reflect a commitment to the health and wellness of not only people, but also of animals. For us, this includes creating an entirely cruelty-free product line, as well as supporting legislative actions taken against animal testing and animal suffering while in captivity. It also means offering ongoing contributions to a variety of animal-based organizations that we believe share our passion to help end animal cruelty.
While there are many existing animal welfare groups from which to choose, we recognize that not all are created equal. Before making selections, we always take careful measure to first thoroughly educate ourselves on each organization's true beliefs, goals, and ability to take risks to achieve them. We at 100% PURE will always put the wellbeing of animals first and hope our fans trust that we will always align ourselves with a partner (past, present, and future) that upholds these values.
Ric Kostick
Founder & CEO of 100% PURE
Charitable Animal Organizations We Love (and Partner With)
Ric, Susie, and James have built a company that is deeply passionate about improving the lives of dogs, cats, and all animals across the globe. We've partnered with rescue teams on the ground at China's Yulin Festival. We've made cruelty-free beauty products accessible for caring customers in China. We donated 100% of set-specific proceeds to local animal rescue teams at during the destructive California wildfires of 2018. We regularly spotlight cruelty-free influencers, who use social media platforms to educate hundreds of thousands of people to choose cruelty-free whenever possible. Animal welfare is always at the forefront of our consciousness as a brand, and as a business.
One of our most important missions is to partner with incredible non-profit organizations who work tirelessly on the frontlines for animal rights and welfare. Below you'll get a close looks at some of our major partners, whose missions inspire us to bring about daily change in the world of beauty and beyond - in the name of our furry friends, and in support of a more compassionate global community.
Animal Hope and Wellness
Sherman Oaks, CA
Founded by Marc Ching
The Animal Hope and Wellness Foundation is a non-profit organization focused on rescuing tortured, abused, and neglected animals. This amazing California organization finds a way to "rescue them, provide full rehabilitation services, and then work to find them their fur-ever families." Their founder Marc Ching is both a noted holistic nutritionist and one of the country's leading animal activists, and focuses much of his organization's efforts on rescuing animals who've had a tough go at life, and are in desperate need of kindness and care. "I wonder how as we learn and as we become more sensitive creatures, how cruelty still exists throughout the world," says Ching.
Animal Hope and Wellness zeroes in on local animals in need: the street animals, the strays, the beaten and the abandoned. "What makes us different from other rescues is that the animals we take in are not only shelter animals or strays. They are animals that have been beaten, kicked, shot, run over, used for gang initiations and have been waiting for the day that someone would come to save them."
Another leading effort for Animal Hope and Wellness is their focus on rescuing dogs from the Yulin dog festival in Southern China. The Asian Dog Meat Trade is a horrific, grisly production circuit for dogs to be farmed as a source of meat. It is the cause of the suffering and death of thousands upon thousands of dogs, cats, rabbits, and other animals. Marc's compassion and fearlessness are what make him an incredible inspiration for us, and for anyone with a heart.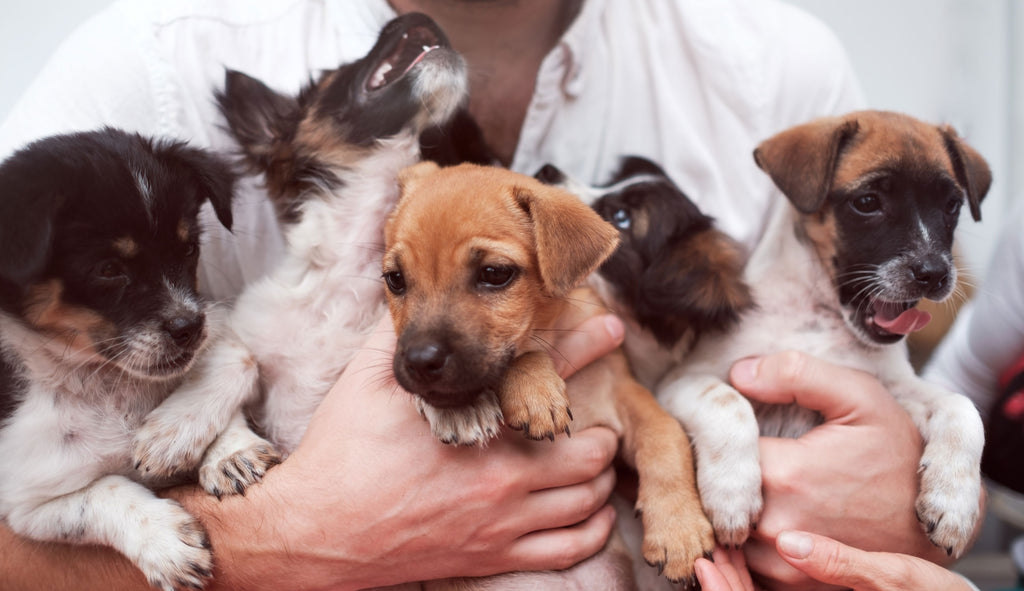 Duo Duo Project
Sunnyvale, CA
Founded by Andrea Gung
The Duo Duo Project is a local organization with a single, worldwide mission: to end the culture and practice of people eating dog meat. Founder Andrea Gung is a native of Taiwan, and currently resides here in California - but her mission spans far across the ocean to her homeland.
The DDAWP champions animal welfare in China and Taiwan, with a multitude of support projects ranging from political to educational to volunteer-based. Gung's organization partners with grassroots Chinese activists, and Gung herself frequently travels to both China and Taiwan on animal welfare missions.
The Duo Duo Project spends much of its efforts educating the citizens of Taiwan and China. Their message about the alternative to utilizing dogs only as food is simple: utilize them as a member of the community, instead. "Our projects are guides for communities to welcome dogs as valued members. To see them not as useless or threatening beasts, but as useful and therapeutic beauties. From the unwanted and ignored to the loyal and loving companion."
Andrea Gung continues to push for the adoption of the Animal Welfare Protection Law into legislature, which would make many animal protection rights a law in China. This organization also helps to find homes and food for dogs, and acts alongside various animal welfare projects and partnerships, including the ASPCA for encouraging the responsible spaying and neutering of pets.
Soi Dog Foundation
Phuket, Thailand
Founded by Gill Dalley, John Dalley, Margot Homburg Park
The mission statement of the Soi Dog Foundation is simple: "To improve the welfare of dogs and cats in Asia, resulting in better lives for both the animal and human communities, to create a society without homeless animals, and to ultimately end animal cruelty."
The Soi Dog Foundation is taking a bravely proactive stance to end the suffering of street animals in Thailand. They train teams to perform medical procedures that will help to significantly decline the amount of malnourished, broken and battered strays and suffering street animals. Their work with street animals consists of "spaying and neutering to prevent unwanted puppies and kittens being born into short lives of suffering, along with the rescue, vaccination, medical treatment, sheltering, and adoption of those that cannot be returned to their territory."
Soi Dog is responsible for the spaying/neutering and vaccinations of tens of thousands of street dogs and cats in Phuket, Bangkok, and other provinces of Thailand - and that's just on a yearly basis. To date, their efforts have resulted in the sterilisation of almost 270,000 animals - which is a direct solution for less street animals born into harsh living conditions and little-to-no chance of survival. They own and operate a series of mobile sterilisation clinics across the Bangkok metropolitan area, which is home to approximately 640,000 street dogs with no owners, shelter, source of food, or medical care.
According to Soi Dog's website, their goal of sterilizing the street dogs in these areas has so far been a success. "Global studies have shown that once 80% of the population has been sterilised, the number of animals living on the streets begins to decline naturally. By 2025, there should be very few strays on the streets and beaches of Phuket."
Aside from sterilisation, this organization is also passionate about preparing these deserving animals for adoption. Their process is as follows: rescue, sterilize, vaccinate, medically treat, house, and finally set up adoptions for each animal they find. They've also rescued over 16,000 dogs from the dog meat trade (like Yulin dog festival), and treated over 4,000 animals and led adoptions for almost 700 dogs and cats in 2017 alone.
Newsletter
Subscribe
for more blog updates and exclusive discounts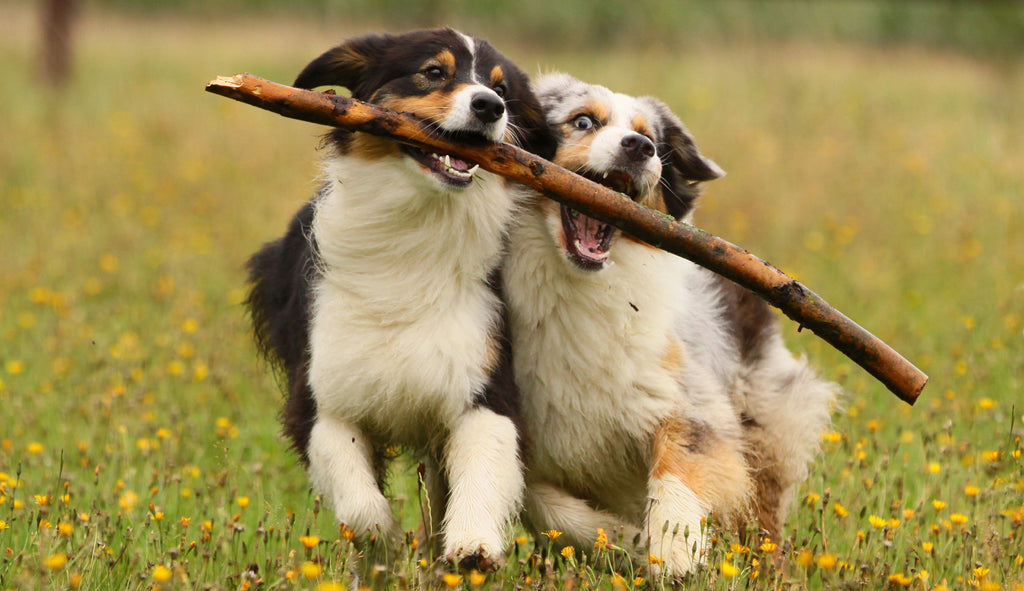 Humane Society
Washington, DC
Founded by Helen Jones, Marcia Glaser, Larry Andrews, Fred Myers
The Humane Society of the United States was created in 1954, by former members of 1877's American Humane Society (which was created to protect both children and animals). The HSUS is one of the world's largest animal welfare organizations, with over 10 million members and an international affiliate, Humane Society International (with offices in Asia, Australia, Canada, Costa Rica, and Europe).
Some of their biggest fights currently include stopping puppy mills, ending cosmetic animal testing, and banning trophy hunting. Hundreds of thousands of animals are helped by the Humane Society every year, including animals rescued from disaster zones, stray domestic animals being spayed and neutered, and thousands of animals being helped to find their forever homes.
The Humane Society also expands their efforts to legislative initiatives and education. According to their site, in 2017 alone they helped to drive 113 new states laws, ban 58 harmful bills, and educated over 5,000 volunteers on how to help, treat, and rescue animals. They even partner with and educate businesses on how to practice animal consciousness and compassion in all matters of business.
Animals Asia
Hong Kong, China
Founded by Jill Robinson
Animals Asia was founded by Jill Robinson, an English native who was living in Hong Kong. After visiting a bile farm in 1993, she realized the horrors that Asiatic black bears were being subjected to for the sake of sourcing ingredients for Chinese medicine. Her organization "promotes compassion and respect for all animals and works to bring about long-term change. We work to end the barbaric bear bile trade, which sees over 10,000 bears kept on bile farms in China, and, according to official figures, almost 1,000 suffering the same fate in Vietnam."
Animals Asia is also committed to helping end the trade of dogs and cats to be used for food, in both China and Vietnam. This organization also lobbies to promote humane population management, improve the welfare of companion animals, and prevent the cross-border export of "meat dogs" in Asia. In addition, they campaign for an end to animal abuse and endangerment in safari parks and zoo attractions in Asia. They work closely with governing authorities to improve animal management and increase knowledge and awareness of the health and welfare needs of animals in captivity.
PETA
Norfolk, Virginia
Founded by Ingrid Newkirk, Alex Pacheco
People for the Ethical Treatment of Animals (PETA) is one of the most recognized animal welfare organizations in the world. Their mission is to fight for the rights of all animals, take action on the frontlines, and talk about the difficult subjects required to help improve the welfare of animals in the U.S. and around the world. They focus heavily on four areas where animals suffer most often, for the longest period of time: the food industry, clothing trade, in the entertainment industry, and in laboratories.
With such notoriety, PETA has also experienced their fair share of controversy - namely when it comes to their stance on breed specific legislation and pitbulls. Many misconceptions surround the topic of pitbulls and PETA, which have been openly and repeatedly addressed by the organization. First, they never support removing pitbulls from happy, healthy homes. The reason they do support a ban on breeding pitbulls is because they've considered (and frequently witnessed) the alternative: a dog breed that is experiencing an immense overpopulation crisis because of irresponsible ownership and breeding. This breed surplus results in a mass influx into shelters, where they are eventually put down.
"I cannot overstate the tremendous amount of time and resources PETA pours into helping pit bulls every day," says PETA Philanthropic Specialist Lindsay Dadko. "Providing free spay and neuter surgeries and other veterinary care, sturdy dog-houses, working to get them off of chains and into loving homes whenever possible, and fighting for justice for pit bulls who fall victim to abuse. Pit bulls are especially vulnerable, targeted by dogfighters and others who chain, beat and starve them to turn them into cheap alarm systems or living weapons."
PETA vehemently fights for the rights of all animals, and their success stories are numerous. We believe that their steadfast determination, investigations, and action for animal welfare is beyond inspiring, and sets a precedent that animals should be treated with the respect, love, and care that they deserve.
For more on how we conduct our business and practice compassion, follow our Instagram feed and read more on our About Us page!
We carefully hand-select products based on strict purity standards, and only recommend products we feel meet this criteria. 100% PURE™ may earn a small commission for products purchased through affiliate links.
The information in this article is for educational use, and not intended to substitute professional medical advice, diagnosis, or treatment and should not be used as such.
Sign up to our email newsletter for more blog updates and exclusive discounts.
< Older Post | Newer Post >