Brows through this guide to learn more about the top eyebrow shapes, and how to groom them like a pro
Posted on September 15, 2018
Written by: 100% Pure®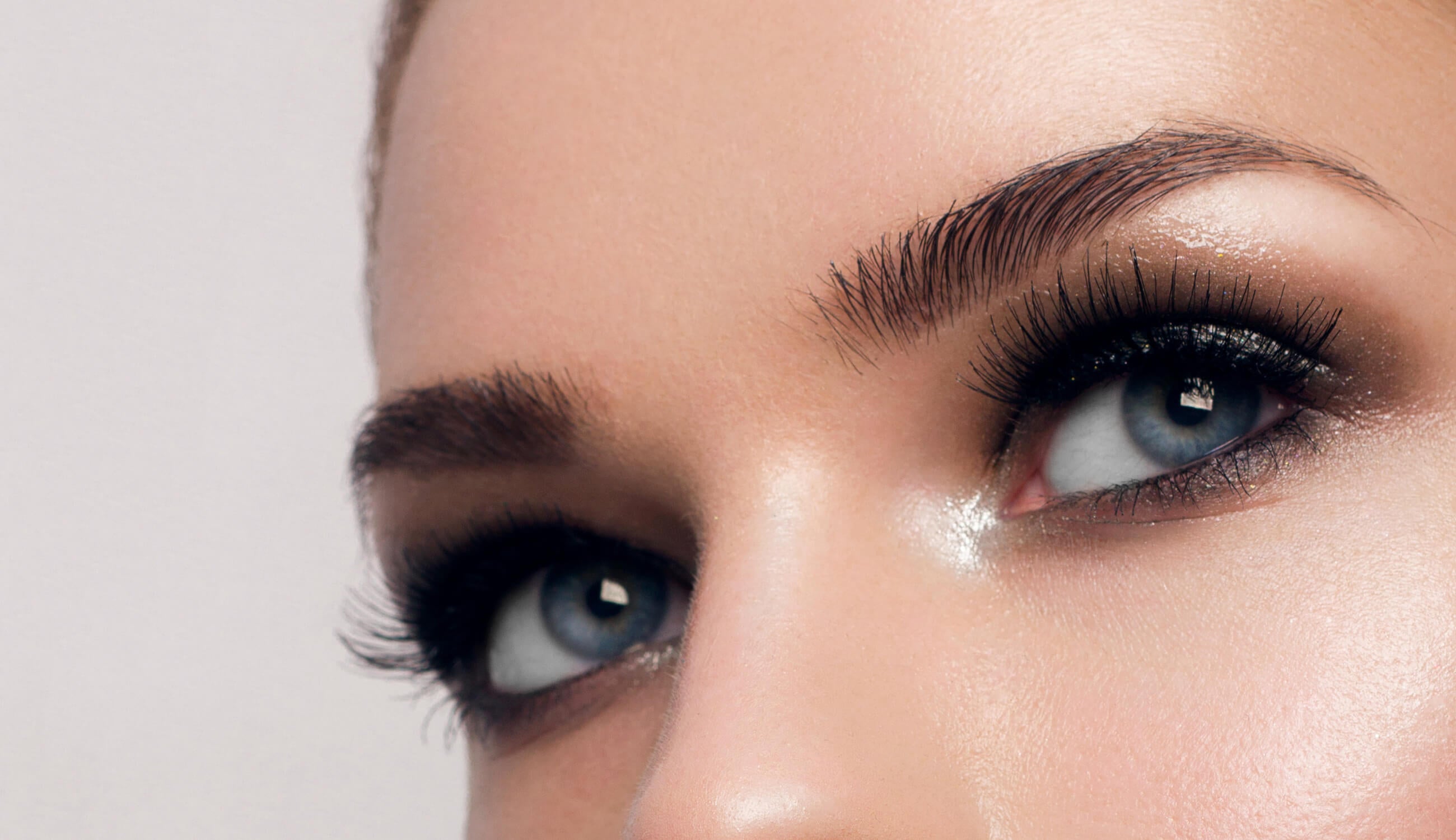 What's your favorite eyebrow trend at the moment? We're all blessed to live in a time where brows are a big deal. In the past decade, we've seen every brow shape under the sun. From thin Gwen Stefani brows circa 2005, to the bushy and bold gold standard brows of young Brooke Shields – and everything in between – this shows that the beauty community is undergoing a brow revival. Needless to say, we are HERE for it!
Despite how popular bold brows are in the natural beauty community, products and application techniques are not easy to master. While we have a trusty arsenal of brow products to fix brow blunders, the best of us can still end up with less than perfect brows. We're proponents of the belief that brows are sisters, not twins. This means that as much as we'd like perfect, identical brows, a more realistic goal is to have brows that look similar. Some of us may also have sparse brows or very curly brows, and to some extent we're all stuck with the eyebrow shapes we were born with.
Brows can truly define the face, adding structure and contrast to bring out the rest of your gorgeous facial features. This post is a quick guide to finding the brow style that's most flattering for your brow type, eye shape, and facial features.
Bushy Brows
Probably the most trending brow style of the moment are the bushy and feathery brows. This brow rides the fine line between full and wild, and requires very little grooming to keep it neat. One way to fake it until you make it for this style is to use fibers to thicken and define the brow hairs (see below). The bushy brow style looks great on all face and eye shapes, because it looks organic, youthful, and bold.
PRO TIP: This "soap brows" technique may seem unconventional, but it's a great DIY option for a clear brow shaping formula. Start off with a clean spoolie wand and face-safe bar of soap (try our conditioning Lavender Butter Soap, made with coconut oil to condition brow hairs and avocado butter to boost growth). Dampen the spoolie, then rub it into the soap until a bit of lather has formed. Brush the soap into the brows using upward and outward motions. Once you're happy with the shape, let the brows dry and you're often left with perfectly defined, shapely brows.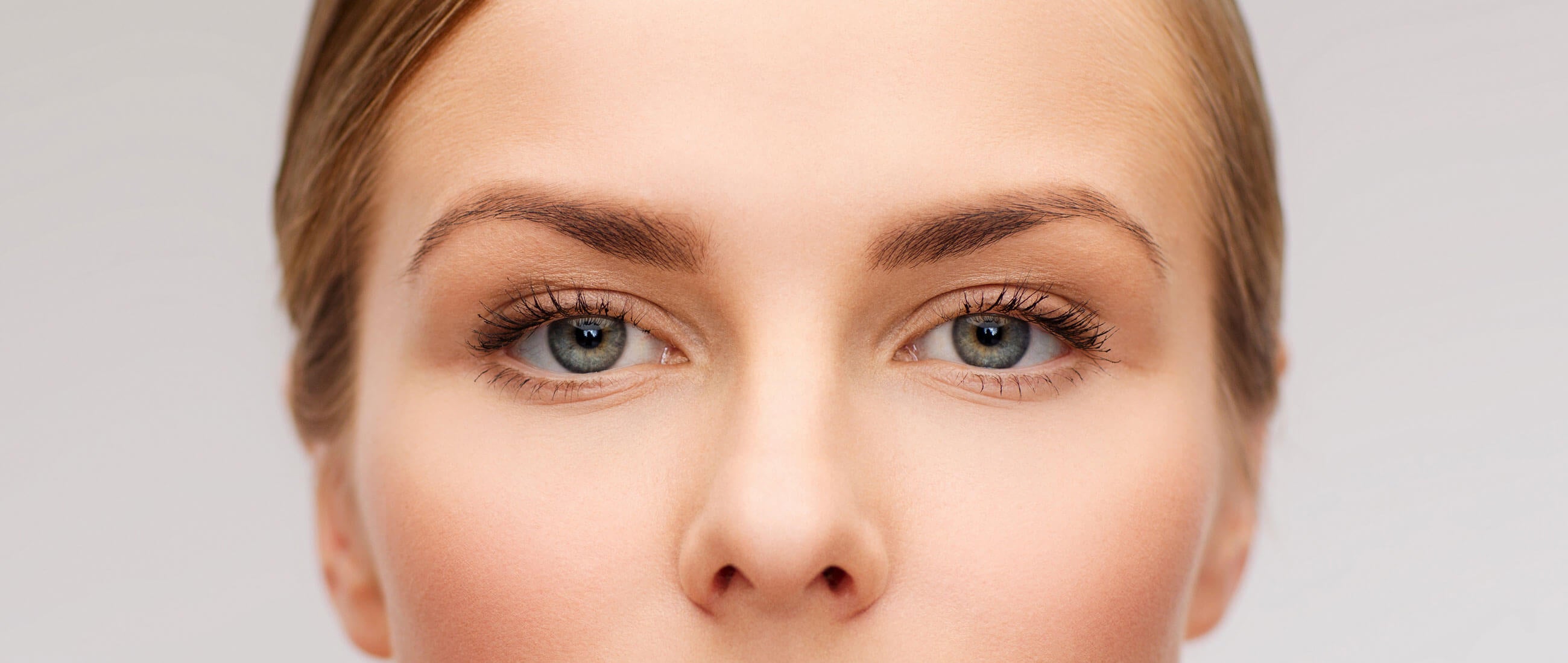 Arched Brows
There is something so sexy and retro about a shapely arched brow (picture the penetrating gaze of Marilyn Monroe). Those with very arched brows will notice that their brows grow in an angle, typically riding the brow bone and reaching their highest point toward the outer third of the eye. Arched brows look great on wide and rounded faces, as they elongate the face and features. The good news is, arched brows are somewhat easy to create using a tinted pomade like our Long Last Brows. Simply add on more arch above the existing arch of your brow, or bring the tail end of your brow down further to create that arched illusion.
PRO TIP: When using a pomade, soft strokes with an angled brush are best. Use flicking, straight motions rather than painting or rubbing like we might do with other eye brushes.

Thin or Sparse Brows
This brow type is characterized by thinner, lighter, or uneven hair growth in the brow area. While some thin brow shapes can be flattering depending on the facial structure, in general thin and sparse brows can age the face. The majority of us have been in a sparse or over-plucked brow stage at some point (just see our high school yearbook photos), however this doesn't have to be a bad thing! Having thin or sparse brows enables us to be a true brow artist, by drawing our brows in our desired style with a tinted gel. Using a product like our Green Tea Fiber Brow Builder, you're able to give the appearance of a fuller, thicker brow that still gives a natural and effortless appearance.

Straight Brows
These brows are characterized as having little to no arch, and are rather symmetrical all the way across. A good celebrity example of this is Natalie Portman, who has naturally very straight and winged out brows. Due to the sharp nature of this brow, it is very flattering on rounded or oval face shapes as it gives more structure to the face and prevents the face from looking too round or too long. This brow shape is also very flattering for hooded and almond eyes.
PRO TIP: Looking to soften this brow type? Using an eyeliner or liner brush, measure from the tip of your outer nostril to where the apex of your eye meets your brow. At that point, enhance the brow by drawing in a very small, soft, rounded curve. For square and angular faces, try softly rounding the tail of the brow downward, for added curve to a straight brow.
It may take some trial and error to find the best brow product for your desired eyebrow shape. Feel free to brows our current eyebrow product collection to find your fave. From a gel-pomade to an innovative Green Tea Fiber Brow Builder, there's something for everyone!
We carefully hand-select products based on strict purity standards, and only recommend products we feel meet this criteria. 100% PURE™ may earn a small commission for products purchased through affiliate links.
The information in this article is for educational use, and not intended to substitute professional medical advice, diagnosis, or treatment and should not be used as such.
Sign up to our email newsletter for more blog updates and exclusive discounts.
< Older Post | Newer Post >