Don't Touch That Eye Brow!
When enough is enough – helpful hints for avoiding over-groomed brows
Posted on August 20, 2019
Written by: 100% PURE®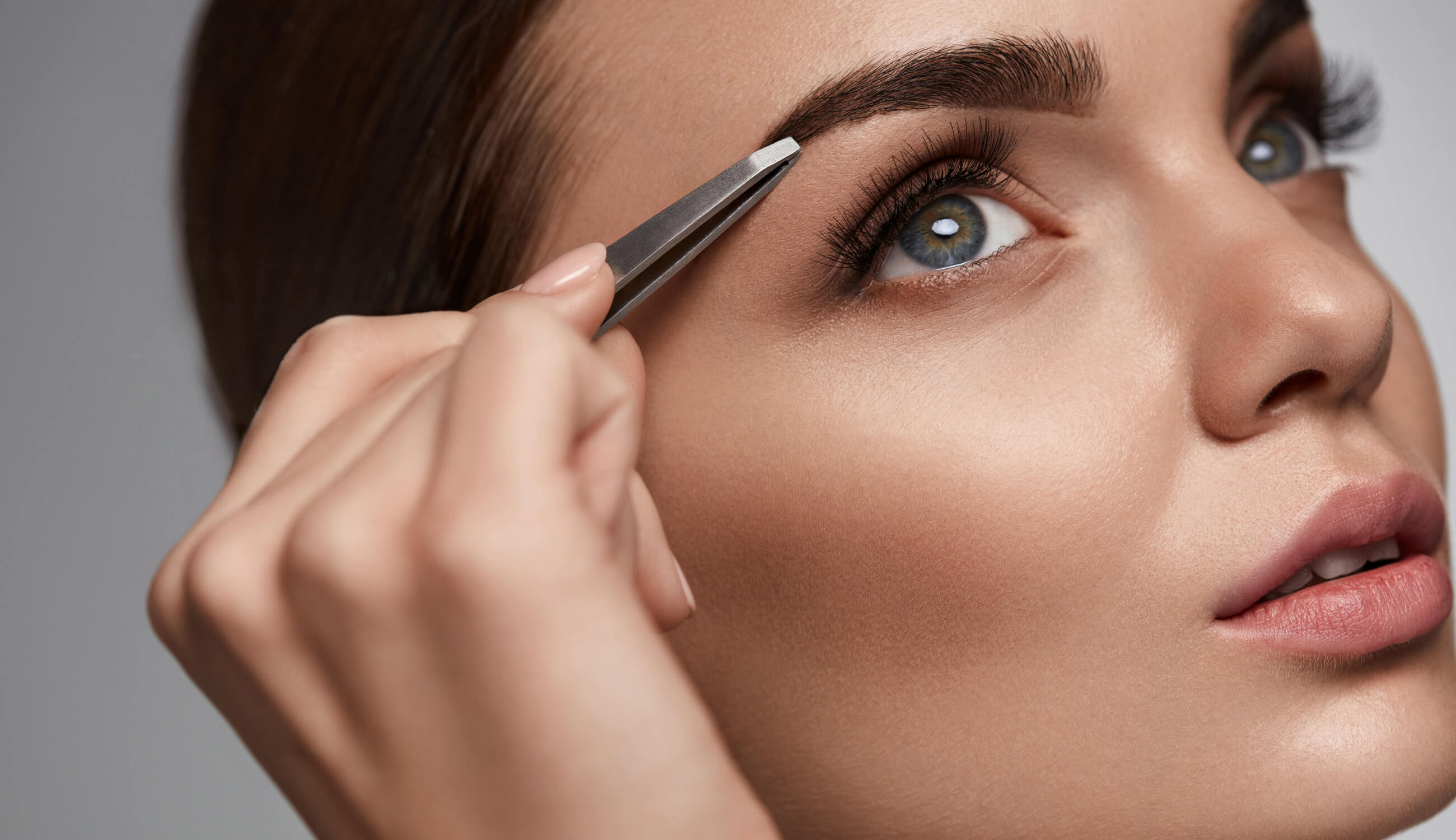 In your opinion, what's the bigger beauty sin: sleeping with your makeup on, or over-plucking your eye brows? We'll take barely-there brows for $500, Alex! Brow beauty has always been a big focus for us, but now more than ever, we need to protect those full, thick brows. There's no denying that full, feathery eye brows are the ultimate beauty accessory, and likely will be for the foreseeable future.
There's nothing like a matching set of lightly groomed, feathery brows over each eye. Fuller brows draw more attention to the eye area, compliment sparkly to smoky eyeshadow looks, and give the face a more youthful appearance. No matter what style of eye brow you love – from arched and slender to full and fierce – eye brow grooming should be a priority. Read that again: priority, but not an obsession. You'll see what we mean below!
With full, bushy eye brows getting their moment in the spotlight, you might be surprised to hear that over-plucking and obsessive brow grooming is still common. Fortunately, we're here to help save you from an eye brow blunder!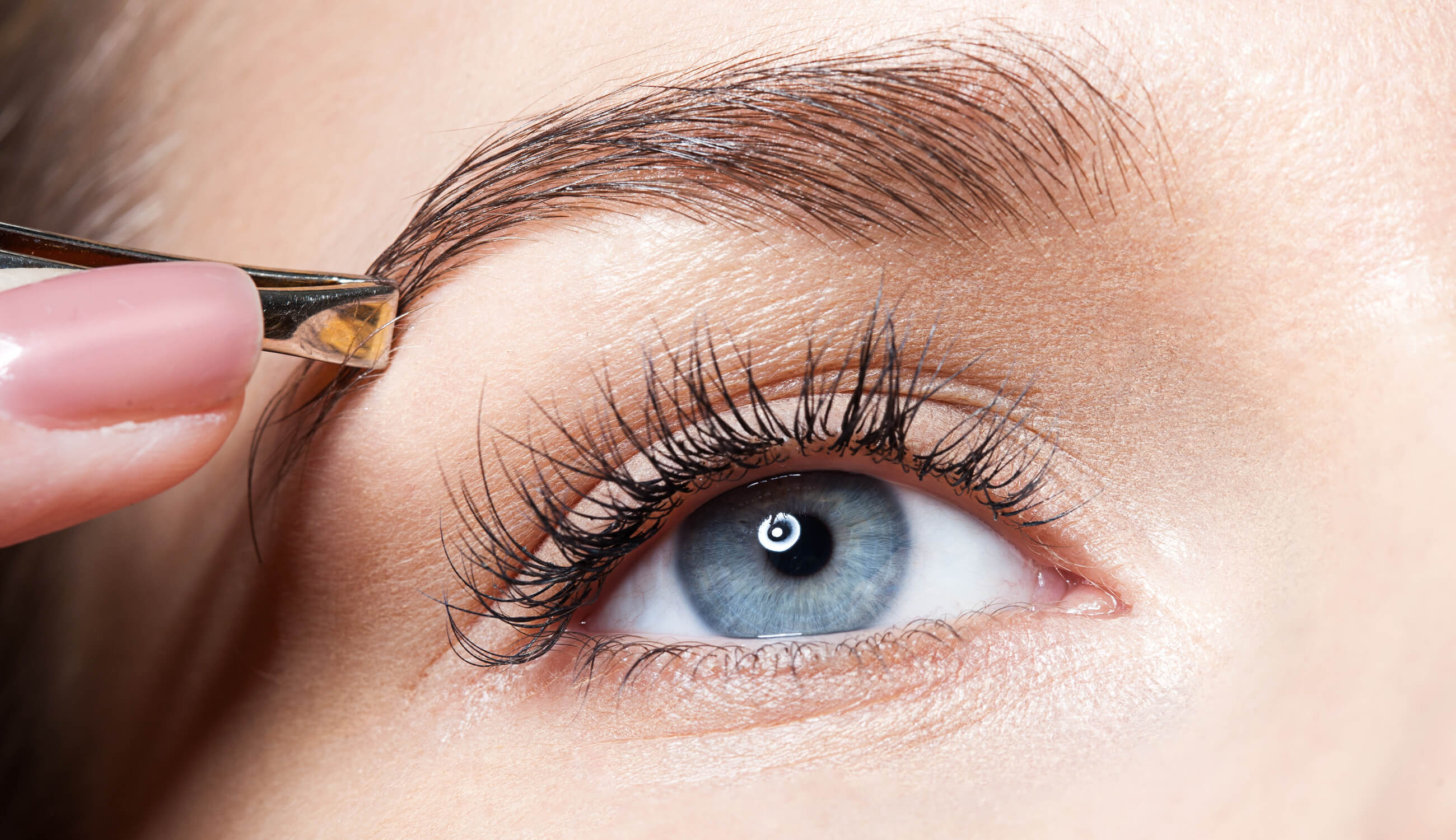 When to Groom
If it's so easy to overpluck, that begs the question: what's the appropriate frequency is to groom your eye brows? This will be slightly different for everyone, depending on how two key factors: how quickly your brow hairs grow back, and the fullness of your preferred shape.
For the average adult, a single eye brow strand can take anywhere from 55 to 65 days to regrow. This is often impacted by our diet, metabolism, and the frequency with which we pluck. And since our bodies learn quickly to adopt our habits, too-often friction and plucking will discourage brow regrowth. Based on this, we use estimates to determine when brow grooming is necessary.
We place moderate plucking at around every 3 weeks, and full grooming via wax or threading every 7 to 8 weeks. These timelines will help you to ensure that your brows will always look neat and chic – not overdone.
If your eye brows have already reached the point of overplucked, you may want to try an eye brow conditioning treatment. Try massaging a drop of Argan Oil into your brows every 5 to 7 days. This will help to promote thicker, healthier eye brow growth, for that 20-something eye brow look we're all after.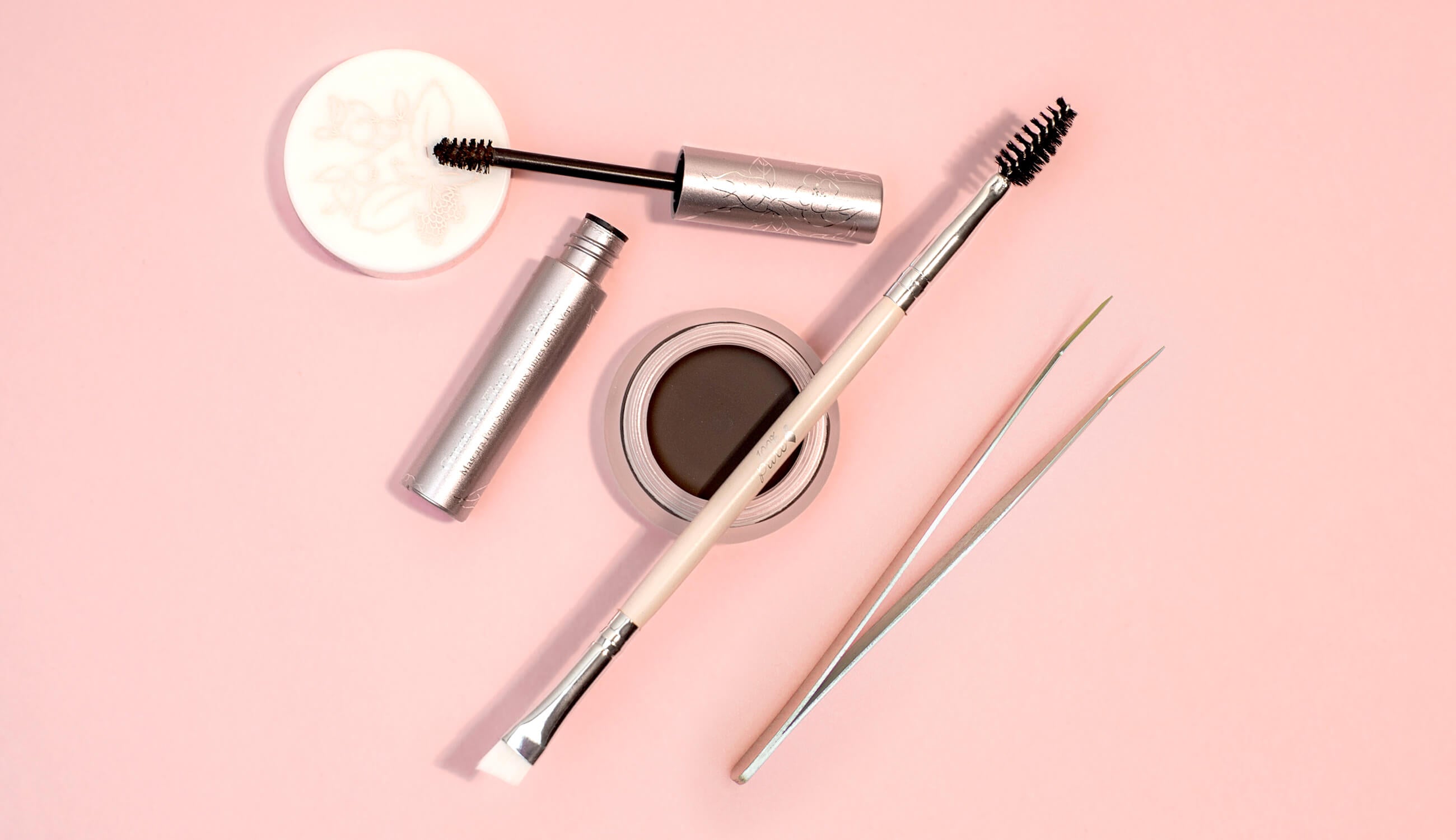 How to Shape
We've always thought of beauty as more of an artform than a science. Believe it or not, there's actually some science to eye brow shaping, with 3 main points to analyze.
STEP 1
First is your starting point – the end of your eye brow closest to the center of your face. To identify the most flattering point to start your brow, take your eye brow brush and hold it vertically aligned with the point where the tip of your nose ends and your nostril begins. Let's say you're measuring your right eye: hair growing in the center of your brow area, to the left if you are looking in the mirror, falls in the removal zone. The hair immediately to the right indicates the beginning of your brow.
STEP 2
The second step in shaping a super flattering eye brow is defining the location of your brow arch. This is probably the most challenging aspect of brow shaping for many of us, but this simple trick will create symmetrical brows in seconds.
Using the same brush you used for measuring, move your tool to the outer edge of your nostril and direct it upward through the outside edge of the iris of your eye. Your tool should land well past the halfway point of the brow, about two-thirds of the way across.
STEP 3
The final measurement in creating a balanced, natural looking brow determines where to end the tail of your brow. Keeping your tool at the outer end of your nostril, simply shift the direction so that it lines up with the outer corner of your eye. Drawing or extending hair past this point results in a closed-looking eye, and a less natural look to your makeup. Creating a brow any shorter results in an eye brow that appears stunted and incomplete.
How to Style
Eye brow styling – or using makeup on the eye brows – is easy once you've measured and groomed your natural brows. If you're going more for a sculpted look with an arched brow, clean up any excessive hairs under the high point of the brow. You'll want to gently pluck stray hairs, but be cautious of over-plucking here. When too many hairs are removed from this area, it can immediately make eye brow hair look sparse and uneven.
If you want a straighter brow, embellish straight across by diminishing the curve of your arch with brow product. Allow the high point and fullness of the brow to be the focus, while obscuring/ filling the underside of your arch. To make brows even bolder and more defined, clean up under the brow with a concealer that compliments your complexion, and brush through your brows with a clear or tinted eye brow gel.
We carefully hand-select products based on strict purity standards, and only recommend products we feel meet this criteria. 100% PURE™ may earn a small commission for products purchased through affiliate links.
The information in this article is for educational use, and not intended to substitute professional medical advice, diagnosis, or treatment and should not be used as such.
Sign up to our email newsletter for more blog updates and exclusive discounts.
< Older Post | Newer Post >