Defying Conventional Beauty Standards: Why Organic Skin Care is a Game Changer
Say goodbye to harsh chemicals and hello to a more radiant, confident you with organic skin care.
Posted on April 22, 2023
Written by: 100% PURE®
Have you noticed that beauty standards these days are becoming more inclusive and diverse? That's right! And organic skincare is one of the reasons why.
Back in the day, beauty products were all about conforming to society's set standards of beauty. Remember when skin-lightening creams were all the rage? But thankfully, times have changed and people are becoming more conscious about what they put on their skin.
Did you know that on average, women use 12 personal care and hygiene products every day? That's a lot of exposure to harmful chemicals that can cause all sorts of health issues, from skin irritations to chronic organ damage. Yikes!
But fear not, because organic skincare is here to save the day! By using natural ingredients, organic skincare can help you achieve the beauty you want without compromising your health. So, join the organic skincare revolution and say goodbye to traditional beauty products that do more harm than good. Your skin (and body) will thank you!
What is Organic Skin Care?
One of the reasons why organic skincare has taken the beauty world by storm is because it's made with natural ingredients. That means you don't have to worry about synthetic chemicals, pesticides, or fertilizers wreaking havoc on your skin.
And the benefits don't stop there! By choosing organic skincare, you're also doing your part in protecting the environment. Traditional skincare products can be loaded with toxins that not only harm your skin but also pollute the soil and water resources.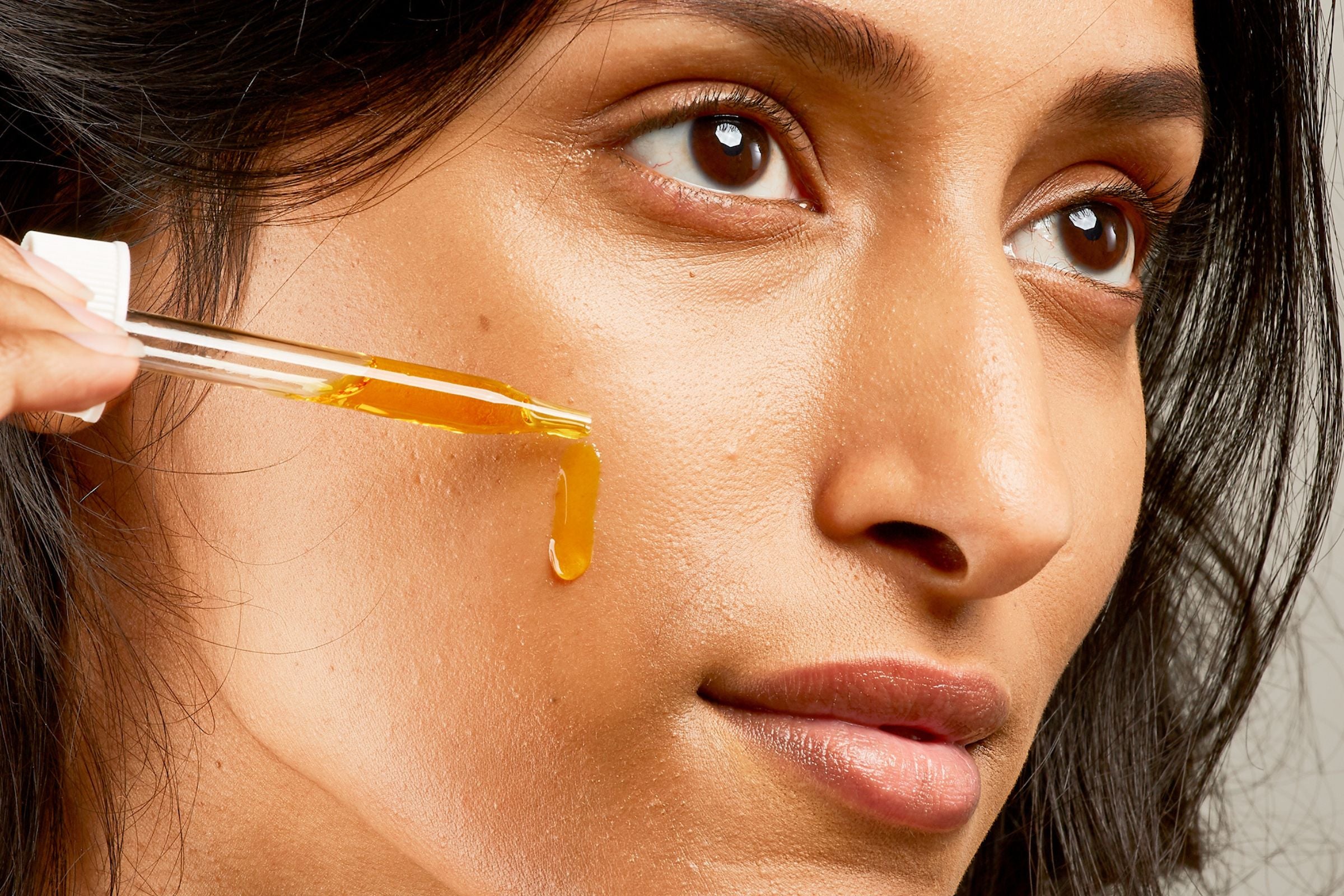 Benefits of Organic Skin Care Products
Organic skincare items often consist of plant-based components that are cultivated without the use of synthetic pesticides or artificial fertilizers. A certified organic moisturizer, for instance, could contain jojoba oil, shea butter, and rosehip oil, which are all-natural and devoid of any harmful chemicals. These elements are full of nutrients, antioxidants, and other advantageous substances that can help nourish and safeguard the skin. If you are still skeptical, let us quickly tell you some of the biggest advantages of adopting organic skincare products in your daily life.
Fewer Harsh Chemicals

As the name suggests, organic skincare products are made of all-natural resources. This means the ingredients used in these are plant-derived that are grown naturally. These products don't have irritants that can cause an allergic reaction.
Gentle on Skin

Organic skincare products have gentle and natural ingredients that can help soothe and repair the skin. Most of these products have ingredients like aloe vera, chamomile, and lavender. These ingredients are known for their calming and soothing properties and can be used to help reduce inflammation or redness in the skin. Additionally, organic skincare products can be especially beneficial for those with sensitive skin, as they are less likely to cause irritation or allergic reactions.
Environmental Benefits

Using organic skincare products can also have positive environmental impacts. Since organic ingredients are grown without the use of toxic fertilizers, they are less harmful to the environment and can help to promote sustainable farming practices. Additionally, many organic skin care products use eco-friendly packaging materials that are biodegradable or recyclable, which can help to reduce waste and minimize the product's overall environmental footprint.
Newsletter
Subscribe
for more blog updates and exclusive discounts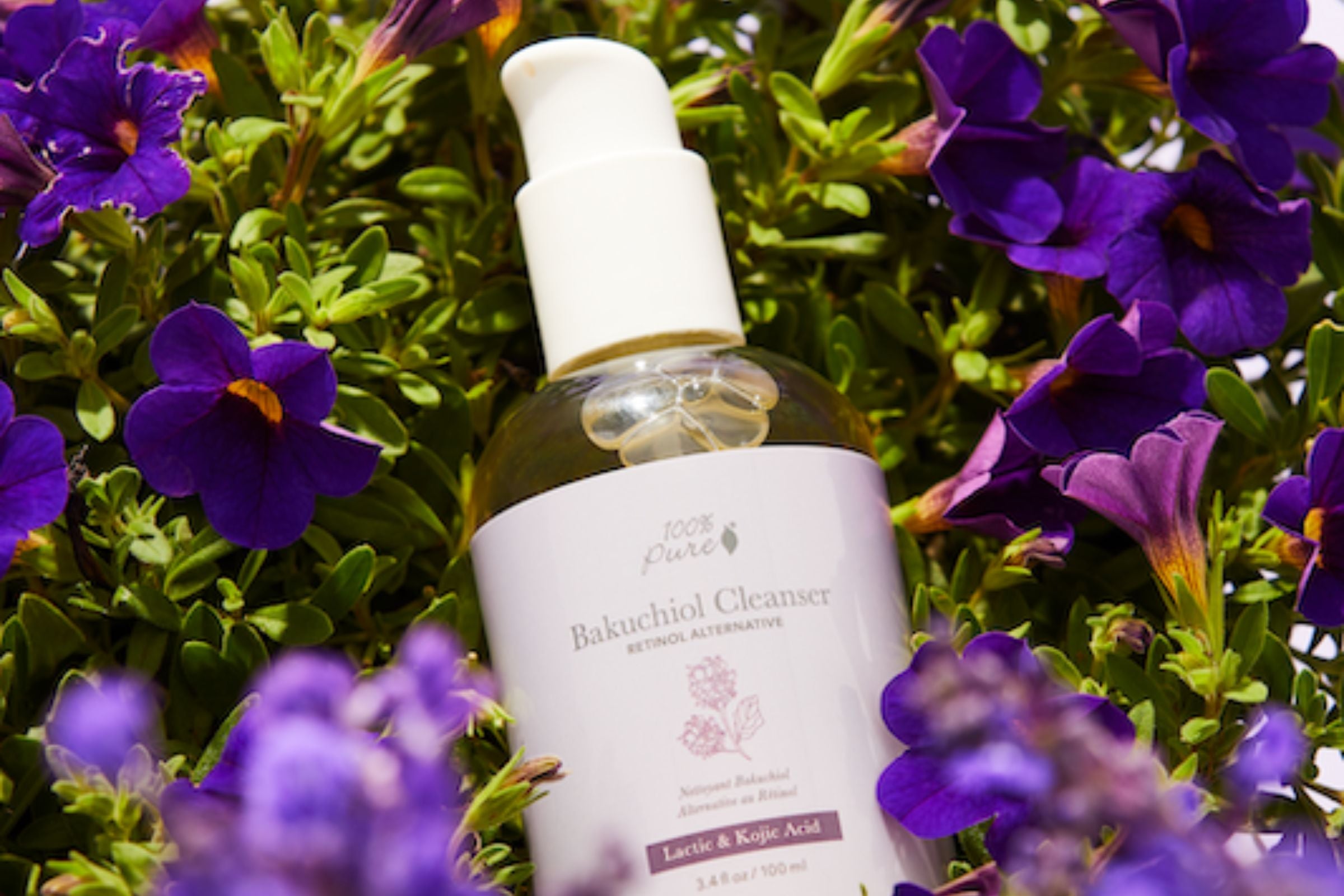 How Organic Skin Care Differs from Traditional Skin Care
Organic skincare is predominantly made to nourish your skin with natural ingredients. It doesn't promote products that are made to promote a certain toxic beauty standard. One such example of this would be skin-lightening bleaches. These bleaches contain a high amount of hazardous chemicals that only bring harm to your skin. On the other hand, organic skincare promotes minimalism. All you need is a few good organic skincare products for your daily skincare routine and your skin will show gratitude!
Apply Bakuchiol Cleanser

This gentle yet powerful cleanser is much a safer and natural alternative to Retinol. It will stimulate cellular turnover for a smoother complexion, lighten age/sun spots for a more even skin tone and visibly lessen the appearance of lines and wrinkles.
Tone Your Face With Flower Water Toner

This soothing face toner is ideal for all skin types. It uses rose water and other floral hydrosols to quench thirsty skin cells and reduce redness. The great thing about this tone is it's alcohol-free, and contains organic witch hazel to purify your pores.
Use A Brightening Serum

This vegan and natural serum has plant-based lighteners like kojic acid, sake, fruit acids, licorice, vitamin C, and lemon juice. It enlivens dull-looking skin for a more radiant complexion. Rather than using harsh chemical skin lighteners, this formula gets its brightening effect from natural, gentle ingredients.
Hydrate With Tea Tree Balancing Moisturizer

This moisturizer is a must-have for those with oily or acne-prone skin. It is a lightweight and quick-absorbing moisturizer concentrated with acne-fighting herbs to refresh and balance oily or acnegenic skin. It has calming ingredients like aloe, cooling peppermint oil, and antibacterial tea tree.
Try Our Wonder Argan Oil

Argan oil is naturally rich in vitamin E, phenols, carotenes, squalane, and essential fatty acids to deeply moisturize, nourish, and soften. Our natural and cruelty-free argan oil's restorative nutrients are beneficial for application all over the body, including the face, around the eyes, décolleté, hands, and even your hair.
Can Organic Skin Care Make a Difference?
Big lifestyle changes always start with one simple step. They also don't provide instant results but if you stay disciplined the change becomes visible. Organic skin care also works the exact same way. When you choose to shift from traditional beauty products to clean organic products, you already have taken the right decision for yourself and the environment.
When you'll keep using organic products for some months, your skin will look more healthy. Organic beauty also highlights the importance of owning your skin. This mindset will make you feel so confident and beautiful. After this, you will realize most traditional beauty brands were selling you so many unnecessary products.
Frequently Asked Questions:
What are the benefits of using organic skin care products?
The benefits of using organic skin care products include reduced exposure to potentially harmful synthetic chemicals, reduced irritation or inflammation, and a gentler approach to skincare. Organic products are formulated with natural ingredients that can provide beneficial nutrients and antioxidants to the skin.
How do organic skin care products differ from traditional products?
Organic skin care products differ from traditional products in that they are formulated with natural ingredients that are grown without the use of synthetic pesticides, herbicides, or fertilizers. They also avoid the use of synthetic chemicals such as parabens, phthalates, and sulfates that are commonly found in traditional skin care products.
Are organic skin care products suitable for all skin types?
Organic skin care products can be suitable for all skin types, but it ultimately depends on the specific product and its ingredients. It's important to choose products that are specifically formulated for your skin type and concerns and to patch-test new products before using them on your entire face. If you have concerns or specific skin issues, it's always a good idea to consult with a dermatologist or skincare professional.
What should I look for when shopping for organic skin care products?
When shopping for organic skin care products, it is important to look for products that use high-quality organic ingredients. Look for products that target your skin concern. Also, check the ingredient list for any known irritants or allergens. It's also a good idea to look for products that have been certified organic by a reputable organization, as this ensures that the product has met certain standards for organic ingredients and production methods.
Can organic skin care products make a difference in my skin's appearance?
Yes, organic skin care products are suitable for all skin types. Since organic products are typically gentle and free of harsh chemicals, they may be a good option for people with sensitive skin or those who prefer a more natural approach to their skincare routine. People who have used natural skincare products have often seen major improvements in their skin texture.
We carefully hand-select products based on strict purity standards, and only recommend products we feel meet this criteria. 100% PURE™ may earn a small commission for products purchased through affiliate links.
The information in this article is for educational use, and not intended to substitute professional medical advice, diagnosis, or treatment and should not be used as such.
Sign up to our email newsletter for more blog updates and exclusive discounts.
< Older Post | Newer Post >