Ditch the Dark Spots: Why Vitamin C Should Be in Your Skincare Routine
Say goodbye to dark spots and sun damage with this citrus all-star
Posted on April 14, 2023
Written by: 100% PURE®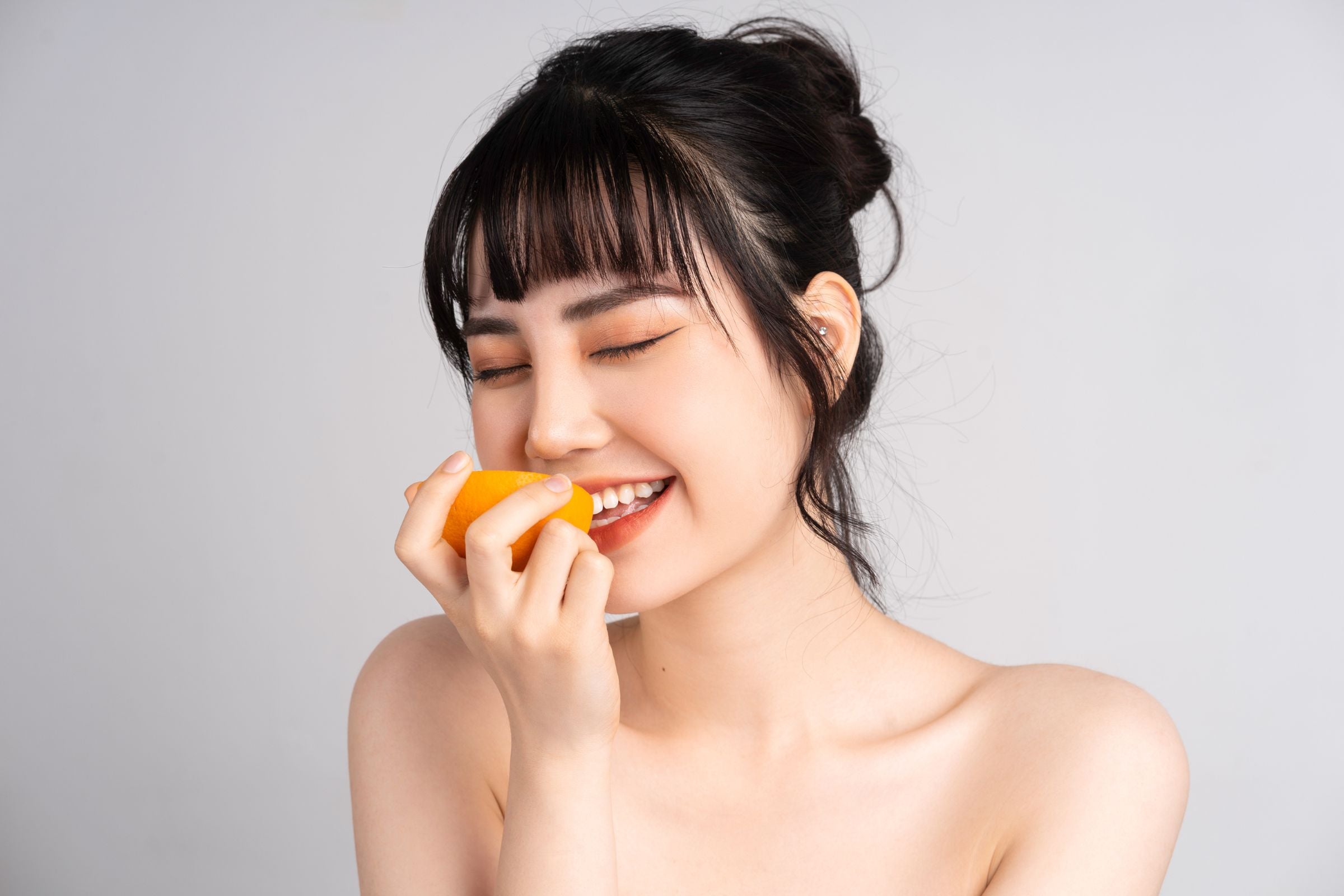 Vitamin C: Though it struts in at third on the red carpet of skin care ingredients, behind anti-aging "A", and breakout-preventing "B", vitamin C ranks first place from skin care experts as a citrus-celeb at fighting dark spots among ingredients A-Z. But how in the first place then do we get these pesky dark areas?
Dark spots are most likely to rain on our skin parade from factors like aging to UV exposure. But there are several different kinds of dark spots, and they can be caused by a variety of culprits. Read on to learn all about dark spots and how vitamin C-elebrity can lessen them – plus how you can use vitamin C to get a red-carpet complexion ready that can strut the skin catwalk!
What Are Dark Spots?
As if uneven skin tone, fine lines, and wrinkles were unruly guests in our quest for glamorous skin, enter dark spots – and their groupies – age spots and sun spots. They really all fall under the opulent umbrella of hyperpigmentation or areas of skin that are darker than the surrounding skin.
In particular, dark spots can appear anywhere on the body, and can range in size from a large patch to a small freckle. These dark skin-emies are made up of a higher concentration of melanin, which is responsible for the pigmentation in our skin.
Dark spots are most often caused by excess exposure to the sun and artificial UV light. They can also be triggered by changes in estrogen levels, also known as melasma or the 'mask of pregnancy'. Dark spots can be caused by physical trauma, like picking at a pimple or rash. As we age, we may even notice the appearance of more frequent, unexplainable dark spots on areas that are most exposed to the sun.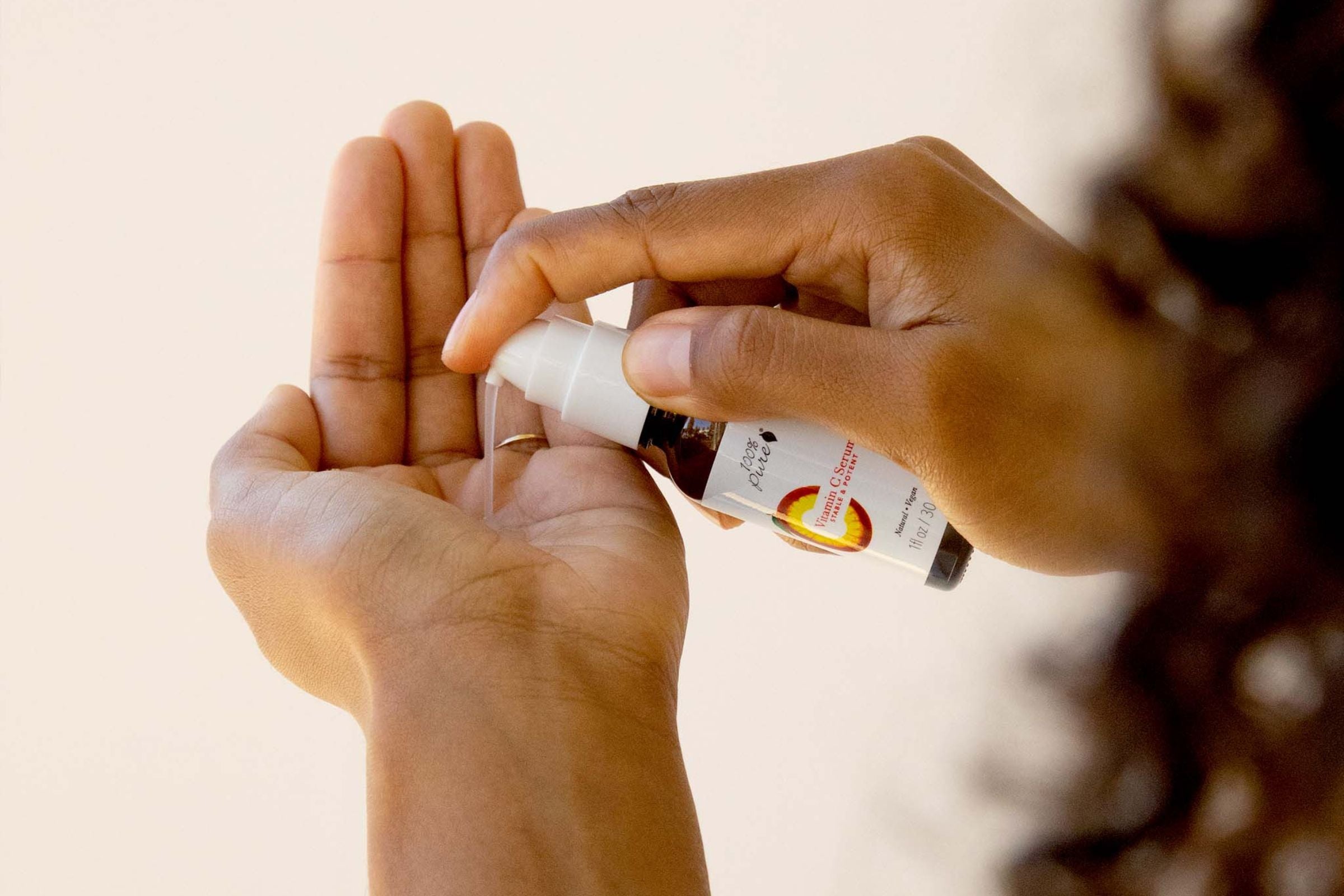 What Is Vitamin C and How Does It Work?
Vitamin C is an all-around health superstar, and that's no secret. Though we're impressed with its health-boosting benefits, this citrus superstar has a unique status as a body and skin-renewal VIP! As an antioxidant, vitamin C also plays a major role in skin repair, targeting damaged cells and signs of premature aging.
This potent vitamin also acts as a skin 'shield' that can neutralize free radicals, thus reducing the damage that these unstable atoms can do to your skin. In particular, there are things lurking "free" in our everyday environment that harm our skin. These 'outside sources' or free radicals can include UV rays, toxins, pollution, environmental damage, and so much more than our eyes can see.
This oxidative stress can damage skin and its moisture barrier, including skin texture, color, cell functioning, and how your skin ages. And this means dark spots, too! Vitamin C can help reduce these effects, especially as melanin overproduction causes areas of dark spots and hyperpigmentation.
Vitamin C can prevent oxidation, and therefore, offer a helping hand to prevent not only dark spots, but also slow down the visible signs of aging. And, that's just the tip of the peel!
What Are the Benefits of Vitamin C for Dark Spots?
Vitamin C has a broad spectrum of benefits. This citrus all-star has a unique status as an anti-aging powerhouse. In fact, skin care experts from around the world recommend vitamin C to treat dark areas and as an essential ingredient in an anti-aging regime.
Once you hear the benefits of vitamin C for banishing dark spots and for skin overall, you'll get why we're more than a little citrus obsessed!
1. Prevents and diminishes dark spots
Dark spots, age spots, brown spots, sun spots… we want all of them gone. Vitamin C decreases melanin formation and protects against UV damage. If you don't have any spots yet, vitamin C can help keep them away. This vitamin is a powerful antioxidant that fights against free radical damage and related hyperpigmentation, helping to keep your skin spot-free.
2. Brightens and evens the complexion
We all want a healthy glow that makes us look youthful and refreshed. The high antioxidant potential in vitamin C means healthier skin cell function and better moisture retention for glowing skin. In addition to enlivening skin with its antioxidant properties, vitamin C also enhances a brighter complexion and evens the skin tone.
3. Promotes collagen and elastin production
Vitamin C is the only collagen stimulator. Collagen is a protein that keeps your skin feeling firm, plump, and youthful. Since this potent antioxidant promotes collagen production, any aging concerns like fine lines and wrinkles can be kept at bay. Collagen production slows down when we reach about thirty years of age, but don't stress – vitamin C can help our bodies produce more.
Newsletter
Subscribe
for more blog updates and exclusive discounts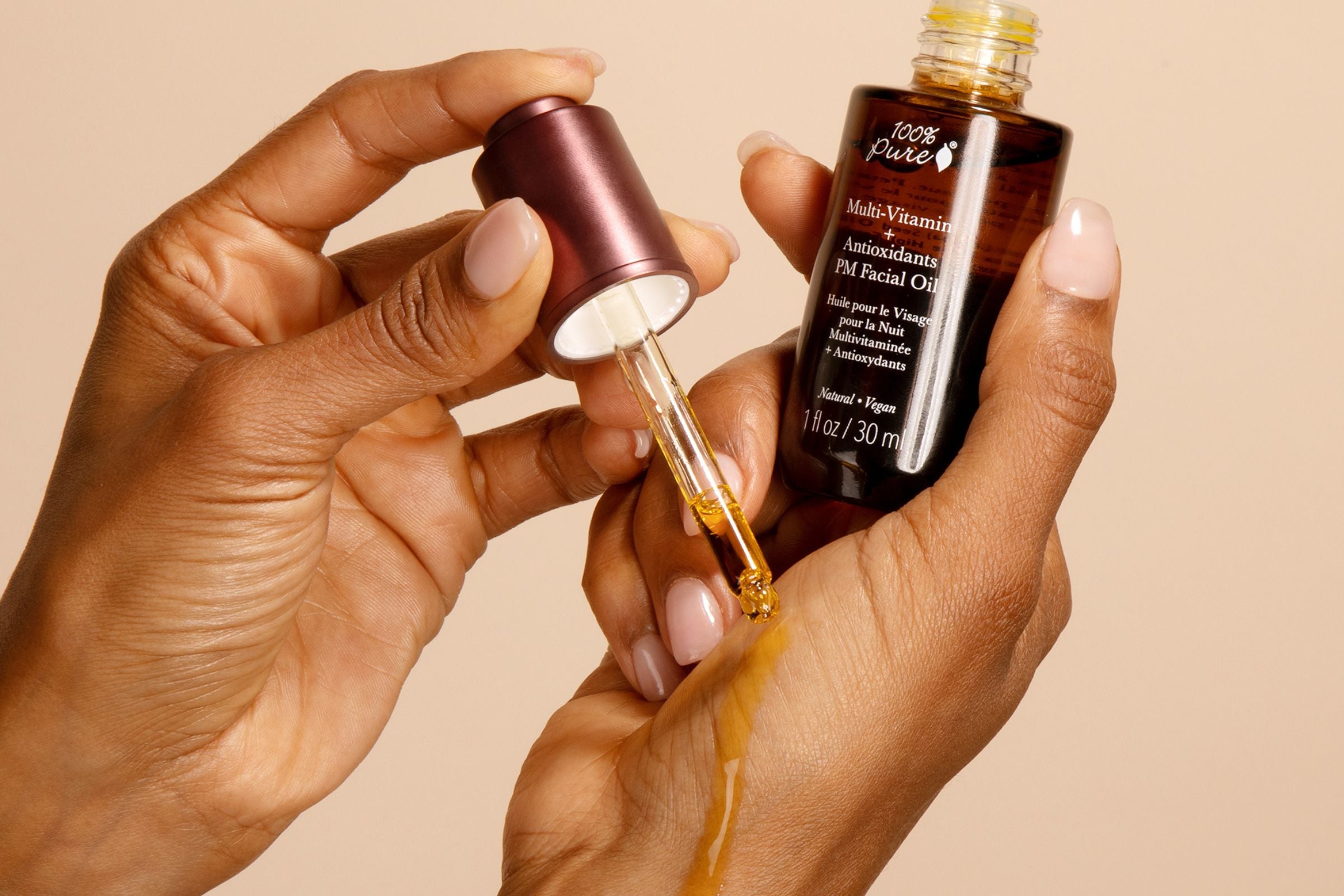 How to Use Vitamin C to Reduce Dark Spots?
When you build the best natural skin care routine around your vitamin C products, you can better ensure you're getting the absolute most from the skin superhero. First things first: should you be using the brightening ingredient C-sonal or all year long?
Generally, vitamin C is safe for daily use. It will help keep UV and environmental skin assailants at bay – and that means dark spots! Using it as part of your skin care regimen year-round is important because of the environmental protection it offers. When dry, cool - or even hot, humid – weather can dehydrate skin, vitamin C helps replenish your skin's natural barrier.
1. Dark Spot Remover
If you're ready to tick the boxes and have your skin bases covered with vitamin C-eleb, we got you covered! Packed with skin-loving and dark-spot fighting ingredients, this effective serum checks all the boxes when it comes to clear, healthy skin. Hydrating aloe calms inflammation and soothes the skin, while matsutake mushroom and vitamin C help to lighten dark spots. Papaya boost collagen, while fermented rice (sake) helps to keep our faces firm and bright.
2. Vitamin C Serum
This lightweight serum has a cult-like following, and features highly stable vitamin C in an extra hydrating aloe gel base. Our serum also features antioxidant-rich botanical extracts like green apple and grape, plus alpha lipoic acid (ALA) for fighting free radical damage that can potentially cause dark spots in skin.
3. Vitamin C Mask
When your skin is in need of a serious dose of vitamin C, replenish with the super potent Vitamin C Mask. This plant-based mask works at the cellular level to address skin healing and moisture depletion for more supple skin. It was created to revitalize the skin and slough away dullness and dark spots with lactic acid, kojic acid, enzymes, and vitamin C.
4. Multi-Vitamin + Antioxidants Facial Oil
If you want vitamin C for dark spots and some hydrating superpowers, consider using a facial oil containing vitamin C. Our Multi-Vitamin + Antioxidants Facial Oil creates an anti-aging powerhouse with vitamin C, vitamin E, retinol, and COQ10. This formula can neutralize sun damage in the form of dark spots, wrinkles, and hyperpigmentation.
PRO-TIP: Wondering if vitamin C or retinol is better for treating dark spots? Simply, vitamin C works to help improve the look of dark spots, and it can lessen the look of fine lines, wrinkles and sagging skin. Then, retinol steps in to help improve skin's elasticity and is the ultimate wrinkle-fighter.
We'd recommend using both vitamin C and retinol in your skincare routine for firm, youthful skin.
5. Multi-Vitamin + Antioxidants Ultra Riche PM Treatment
One of the best ways to use vitamin C for dark spots is to add it to an evening moisturizer. That's when our Multi-Vitamin + Antioxidants Ultra Riche Treatment comes in! This velvety-smooth cream offers a luxe level of moisture for softer, more youthful skin when you wake up.
You may not love the appearance of your dark spots, but ultimately, they're a badge of age that shows you've had an active life. While there's nothing wrong with taking steps to reduce their appearance, we hope that you'll also make an effort to love your skin, and find treatments that work for--instead of against--it.
While we know you may not love the appearance of your dark spots, there are some steps you can take to help reduce them. There's a reason why vitamin C has become so popular, and why it's a beauty must-have in pretty much every household. Vitamin glow-getter should certainly be your plus-one (or few) in your skin daily and nightly care routine.
You're going to notice a boost in elasticity and firmness, with an overall brighter complexion. Your skin will still land in the limelight for youthful, smoother, and brighter skin. Now that's a strut down the skin catwalk!
We carefully hand-select products based on strict purity standards, and only recommend products we feel meet this criteria. 100% PURE™ may earn a small commission for products purchased through affiliate links.
The information in this article is for educational use, and not intended to substitute professional medical advice, diagnosis, or treatment and should not be used as such.
Sign up to our email newsletter for more blog updates and exclusive discounts.
< Older Post | Newer Post >