4 Reasons to Start Using Bakuchiol ASAP!
This Gentler, Plant Alternative to Retinol is a Must-Have!
Posted on April 13, 2023
Written by: 100% PURE®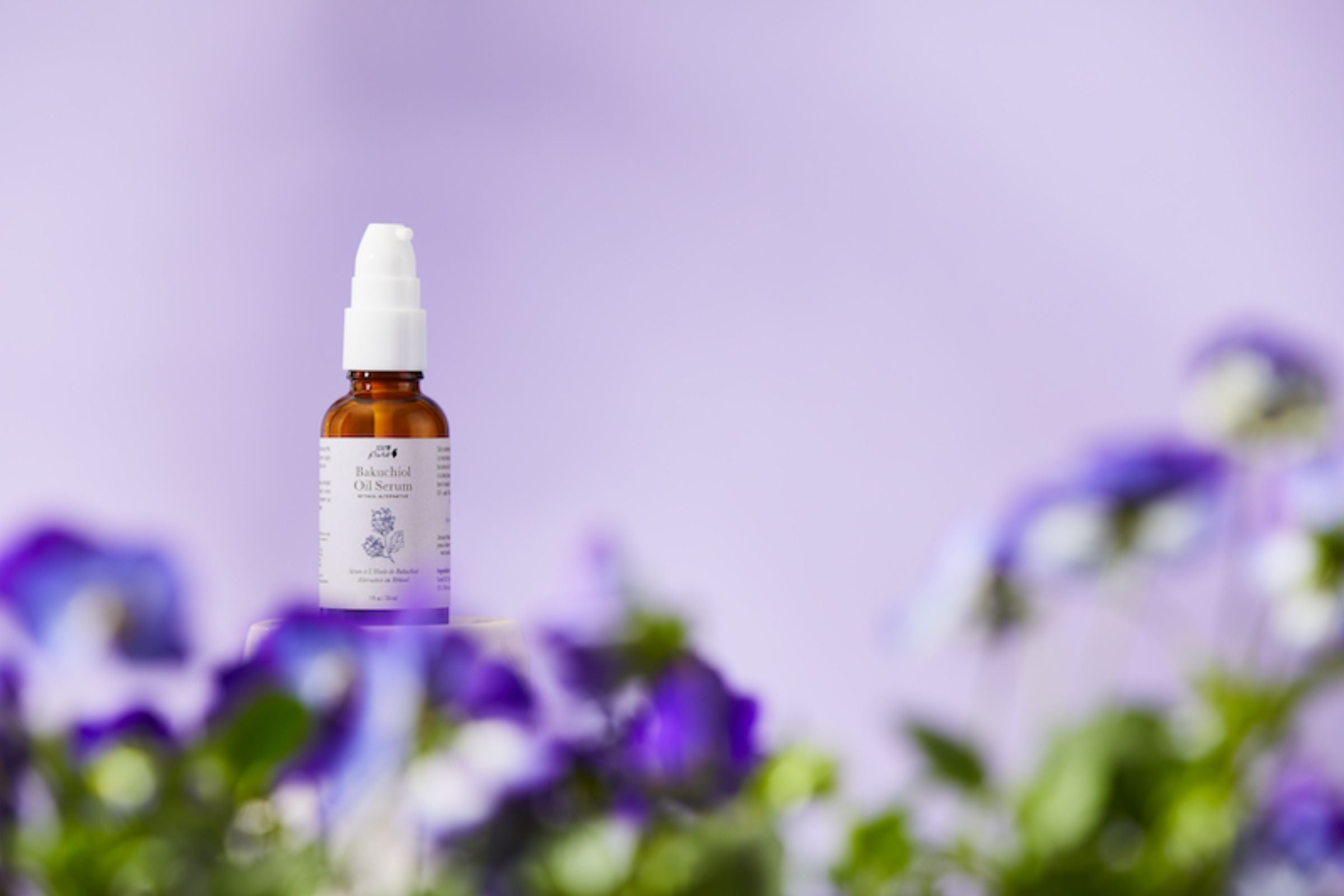 Let's talk about bakuchiol, the new "IT" ingredient in the beauty community. Bakuchiol is the latest anti-aging ingredient that many are calling a safer alternative to retinol. Before we dive into its mind-blowing benefits, let's see where bakuchiol actually comes from.
What is Bakuchiol
Bakuchiol is not exactly newly found, it has a long history of use in traditional Ayurvedic medicine in India. There it has been used to treat a variety of skin conditions such as psoriasis, eczema, and vitiligo. It is extracted from the seeds and leaves of the babchi plant (Psoralea corylifolia), which is native to India and other parts of Asia.
The use of babchi seeds dates back to ancient times, when they were mentioned in the Atharvaveda, one of the four sacred texts of Hinduism. In Ayurvedic medicine, babchi seeds were used to treat multiple health issues like skin disorders, slow digestion, weak immune system, and brittle hair.
Bakuchiol itself was first isolated in 1966 by Japanese researchers, who were studying the chemical composition of babchi seeds. They identified bakuchiol as one of the major constituents of the seeds.
100% PURE Bakuchiol Products
​​If you're into beauty, self-care, and wellness, then you're gonna love bakuchiol! It's a natural ingredient that's perfect for your daily skincare routine.
Start off by cleansing your beautiful face with our Bakuchiol Cleanser. It'll work wonders by deeply washing away impurities and improving overall skin texture.
Afterward, it's time to apply our Bakuchiol Oil Serum! This moisturizing facial oil is like liquid gold for your skin, keeping it glowing and youthful for a long time.
Now, let's talk about the four main reasons why bakuchiol is the bomb!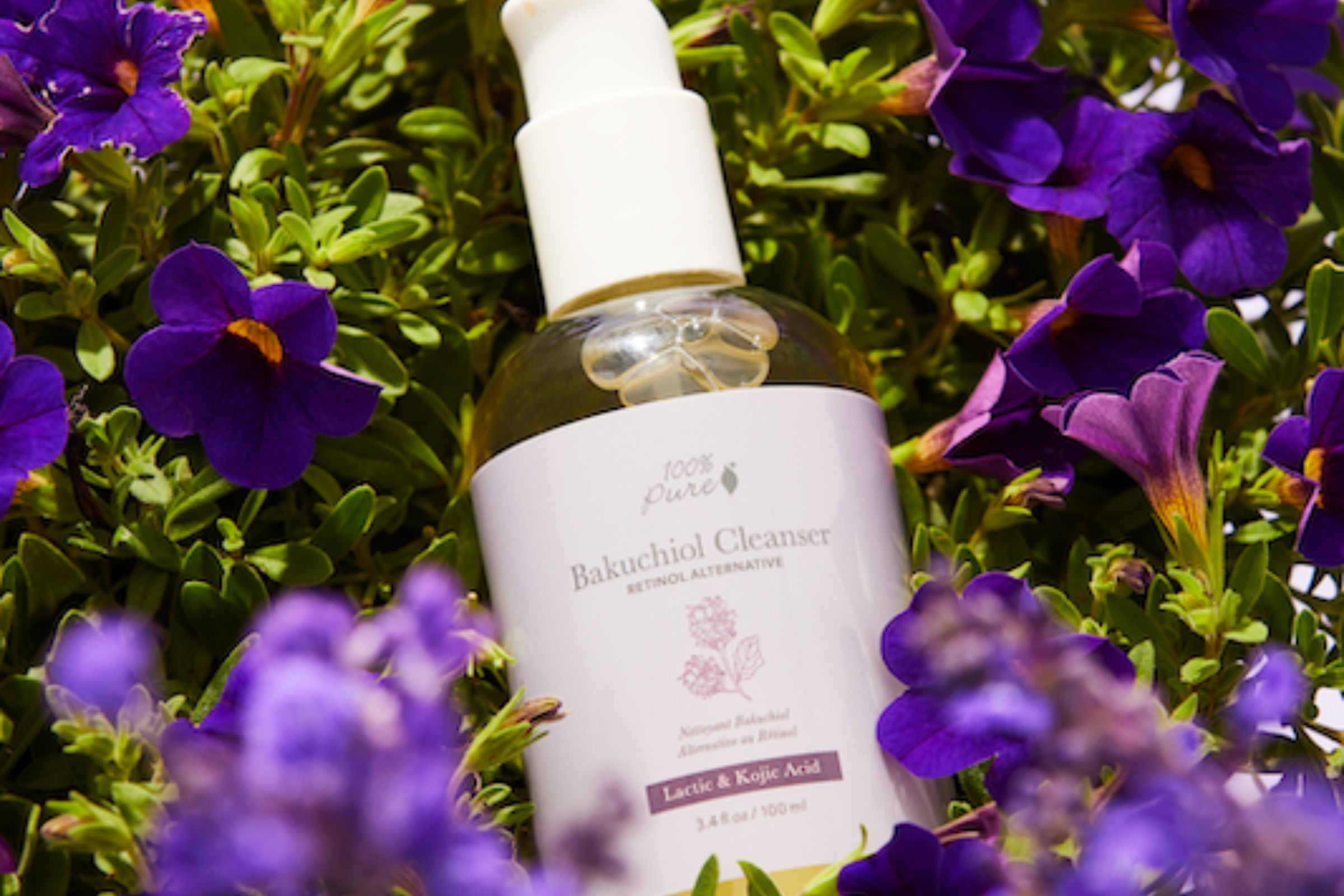 Reason #1: Natural Alternative to Retinol
Retinol, also known as retinoids, is a vitamin A derivative that is commonly used to target aging issues and achieve smoother skin. Its benefits include clearing clogged pores, enhancing skin clarity, and improving texture by quickening collagen production. These properties work to naturally reduce the appearance of fine lines and wrinkles, as well as promote a more even complexion.
Since bakuchiol is a plant-derived natural ingredient, it is more suitable for all skin types, especially sensitive ones. Not only this, there are so many areas in which bakuchiol comes out way ahead of retinol.
Gentler on the skin: Retinol is known for its potential to cause skin irritation, dryness, and peeling. In contrast, bakuchiol is much gentler on the skin and is less likely to cause irritation or redness.
Safe for daytime use: Retinol makes the skin more sensitive to sunlight. Bakuchiol, on the other hand, can be safely used during the day without any added sensitivity to sunlight.
Suitable for sensitive skin: Retinol can be challenging for those who experience a heightened reaction to the ingredient. Bakuchiol, on the other hand, is generally well-tolerated by sensitive skin types.
Comparable anti-aging benefits: Bakuchiol has been shown to provide similar anti-aging benefits to retinol. This includes increased new skin cell production and a reduction in fine lines.
Better Product Life: Retinol is notoriously unstable and can degrade quickly when exposed to air and light. Bakuchiol, on the other hand, is much more stable and has a longer shelf life
Reason #2: Anti-Aging Benefits
Before bakuchiol, there was only retinol as the magic ingredient to reverse aging signs. Well now, bakuchiol is deemed a much better option than retinol.
Boosts collagen production: Bakuchiol has been shown to increase collagen production in the skin, which is essential for maintaining a youthful, firm appearance. It is a protein that gives the skin its structure and elasticity, and production naturally decreases with age.
Reduces the appearance of fine lines and wrinkles: By exfoliating old cells and promoting new ones, bakuchiol can help to reduce the appearance of fine lines and wrinkles, particularly around the eyes and mouth.
Improves skin texture and tone: Bakuchiol has been found to improve skin texture and tone by promoting cell turnover and reducing the appearance of hyperpigmentation.
Moisturizes the skin: Bakuchiol has natural emollient properties that help to hydrate and moisturize the skin, improving its overall appearance and texture.
Protects against free radicals: Bakuchiol has antioxidant properties that help to protect the skin against free radicals, which can damage skin cells and contribute to premature aging.
Newsletter
Subscribe
for more blog updates and exclusive discounts
Reason #3: Suitable for Sensitive Skin
People with sensitive skin know the real struggle of going through tons of skincare products only to find the one that doesn't aggravate their skin. For years, retinol has been an ingredient that is only on the wish list of those with sensitive skin. Well now, they can also try the magic of an anti-aging ingredient.
Bakuchiol has been shown to work well on sensitive skin in just a few days. First, it has been found to stimulate cell production in the skin. It helps in keeping the skin firm and well-structured. By increasing collagen production, bakuchiol can help to improve skin texture and reduce the appearance of fine lines and wrinkles.
Reason #4: Improves Skin Texture
Bakuchiol is a potent antioxidant that can help to protect the skin from free radicals and other environmental stressors that can contribute to skin damage and premature aging. Antioxidants can also help to brighten the skin and even out skin tone.
Since it is tolerable for most skin types, bakuchiol works as an excellent moisturizer for dry and dehydrated skin. It can greatly help in improving the texture of the skin and diminishing the appearance of fine lines and wrinkles. As a result, your skin tone looks more clear and brighter.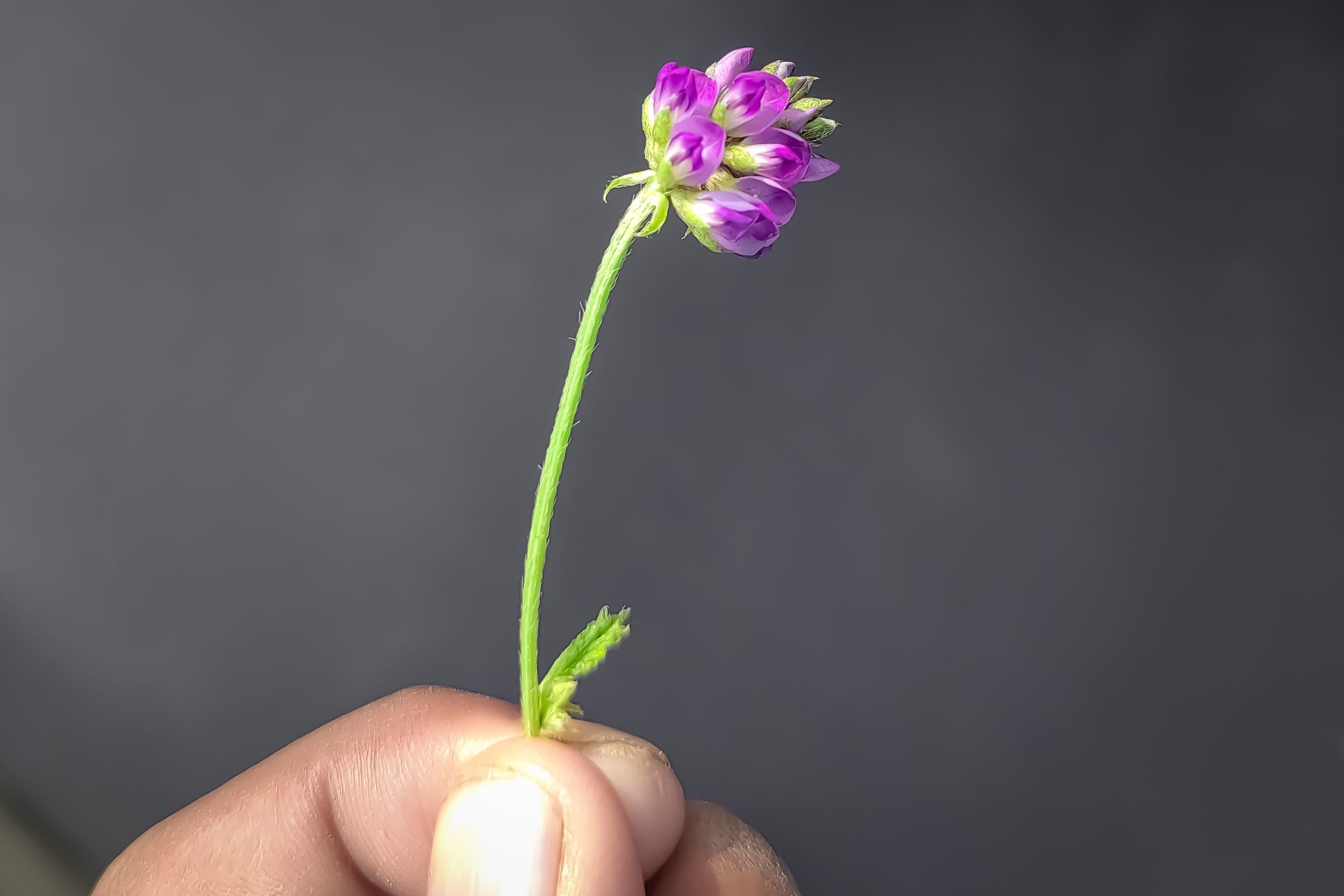 FAQs About Bakuchiol
Is Bakuchiol as good as retinol?
While both bakuchiol and retinol are anti-aging ingredients, they work differently on the skin. Retinol is a well-studied and proven ingredient that is effective in reducing the appearance of fine lines, wrinkles, and hyperpigmentation. Bakuchiol is considered a gentler and less irritating alternative to retinol, making it a good option for those with sensitive skin who may not be able to tolerate retinol.
What does Bakuchiol do to the skin?
Bakuchiol is a promising ingredient for skincare, particularly for those who want to try a natural and gentle alternative to retinol. It helps in stimulating collagen production, which is a protein that gives your skin its elasticity and firmness. This means that using products containing bakuchiol may help reduce the appearance of fine lines and wrinkles, making your skin look more youthful and plump.
What can you not mix with Bakuchiol?
While bakuchiol is generally well-tolerated by most skin types, there are a few ingredients that may not work well when used with bakuchiol. These include exfoliating acids like AHAs and BHAs, Vitamin C, stronger retinoids, or prescription retinoids.
Does Bakuchiol really work?
There is some strong evidence that suggests bakuchiol is indeed an effective anti-aging ingredient. A study published in the British Journal of Dermatology found that bakuchiol improved skin texture and reduced the appearance of fine lines and wrinkles in participants after 12 weeks of use.
We carefully hand-select products based on strict purity standards, and only recommend products we feel meet this criteria. 100% PURE™ may earn a small commission for products purchased through affiliate links.
The information in this article is for educational use, and not intended to substitute professional medical advice, diagnosis, or treatment and should not be used as such.
Sign up to our email newsletter for more blog updates and exclusive discounts.
< Older Post | Newer Post >