What Our Natural Lipsticks Are Made of
A behind-the-scenes look at how we use fruit pigments to make the world's healthiest lipstick
Posted on July 27, 2018
Written by: 100% PURE®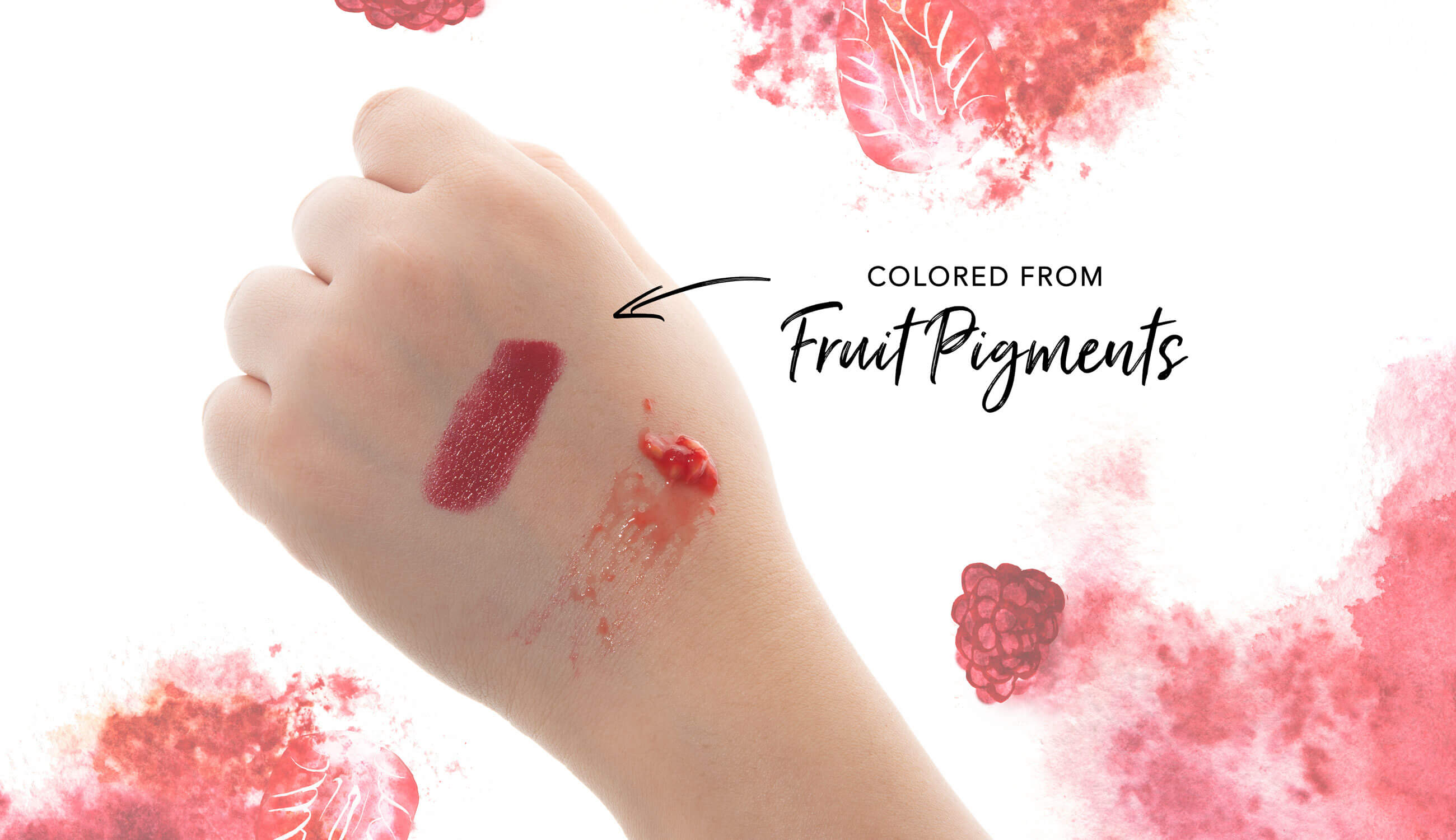 Ever baked a berry pie from scratch? You probably noticed how the fresh berries left your hands covered in shades of red, blue, and purple. 100% PURE founder Susie Wang discovered fruit pigments after picking fresh berries in her garden, noticing how the gorgeous and vibrant hues stained her fingertips. Berry and fruit pigments are naturally made with all the pigment you'd ever need for gorgeous, vibrant lipstick shades -- and the rest is 100% PURE history.
What are Naturally Fruit Pigmented® Lipsticks Made of
We're divulging our patented fruit pigmented® method, so that you can have one less thing to worry about -- because life's complicated enough without worrying about what's in your lipstick! Since we accidentally eat around 4lb of lipstick in our lifetime, it'd be nice to know how it's made. Instead of lacing our formulas with toxic petrochemicals and disgusting animal ingredients, we use healthy nut and seed butters, plant oils, and fruit pigments. Nothing toxic, and nothing you'd be horrified to accidentally eat (read BUGS and FAT further down).
Our lipstick-making process is berry easy to follow, so you don't have to worry about falling behind!
Step 1: Pigmentation
Fresh fruits are first juiced, then dehydrated, then milled into a superfine powder
Step 2: Conditioners
The fruit powder is then soaked in oil to extract the pigment, then blended into a mixture of shea and cocoa butter
Step 3: Opacity
Rice starch is added to give opacity and long-wearing coverage to the lipstick mixture
Step 4: Thickeners
Candelilla wax from the candelilla plant is added to help the lipstick mixture hold its shape, and be formed into a lipstick bullet
Step 5: Ready-to-Wear
Voila! This natural lipstick is ready to be packaged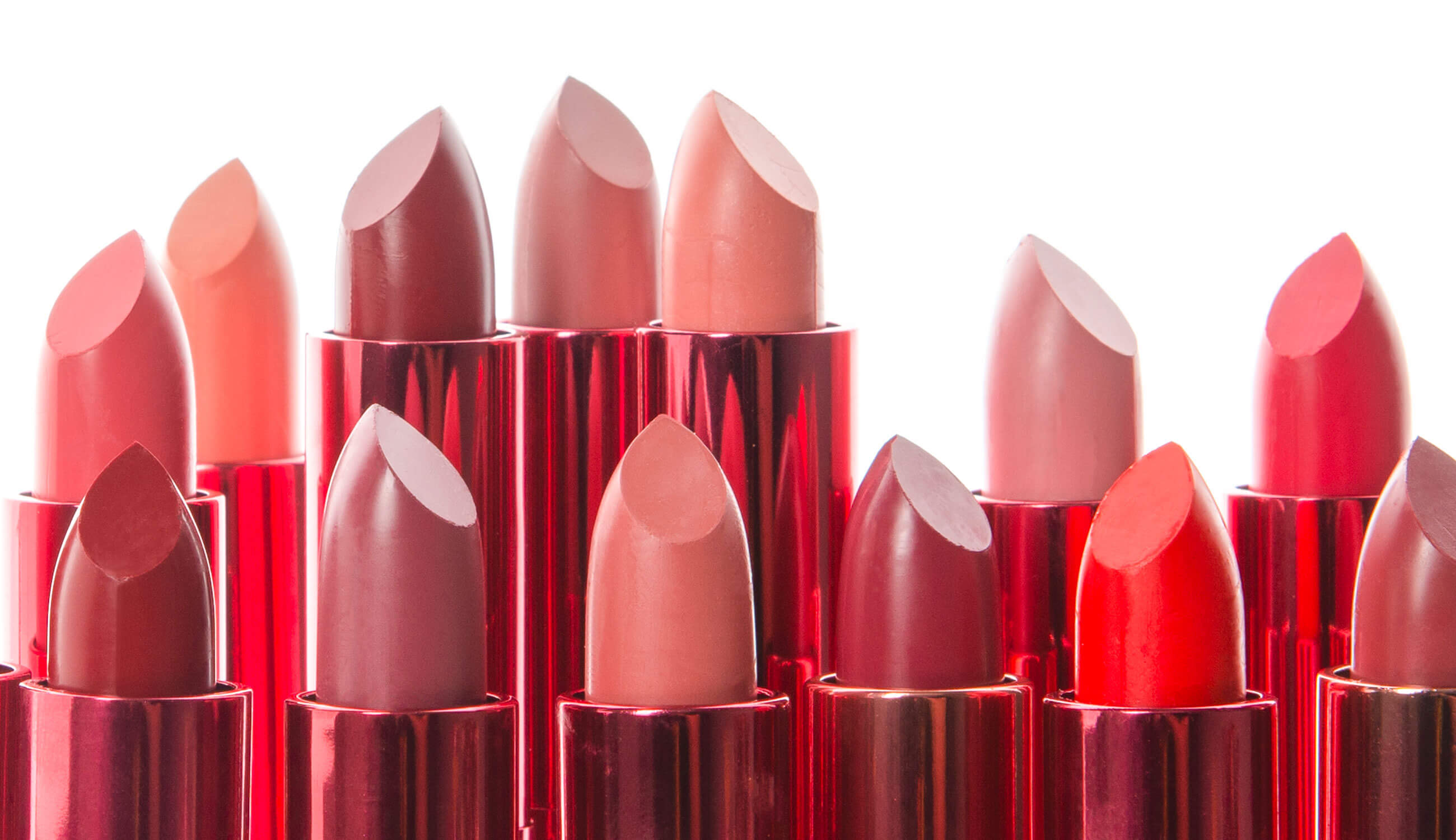 Berry to Bullet: Our Natural Lipstick Pigments
The lipstick 'bullet' is the colorful portion of a lipstick that glides onto your lips. Since the lipstick bullet is going directly onto your mouth, why not fill it with good stuff? Where berries or fruit can't achieve the color we want, we add ingredients like cocoa, turmeric, and tea to pigment our cosmetics. When it comes to our natural lipstick formulas, we've got a roster of seriously sweet fruit pigments that we rely on to create a rainbow of soft pinks, bold reds, deep purples, and more. Here are some of our long-time lipstick loves, and the bonus benefits they bring to the table.
Cherry
This sweet stone fruit is responsible for some of the bright red hues in our natural lipsticks. Cherries are naturally high in skin brightening vitamin C, and are rich with antioxidants. The antioxidant content in cherries allows this fruit to neutralize skin-aging free radicals, making this red little gem great for lessening fine lines and wrinkles.
Pomegranate
This amazing superfruit is one of our go-to pigments because of its impressive resume for softening skin. Pomegranate oil is the star ingredient of our beloved lip-softening Pomegranate Oil Anti-Aging Lipstick collection. It gives each natural lipstick shade a moist, glossy finish and a big dose of free-radical fighting antioxidants to fight signs of aging.
Raspberry
Did you know that this tart little berry can help your skin battle sun damage? Plants like raspberries have been researched as photoprotective agents. The tiny seeds of the raspberry contain powerful antioxidants that can fight UV damage. In fact, the pigments that make raspberries (and our lipsticks) red are what keeps this berry safe from oxidative damage. The high vitamin C content also touts major anti-aging credentials that are a big help for keeping lips looking soft and youthful.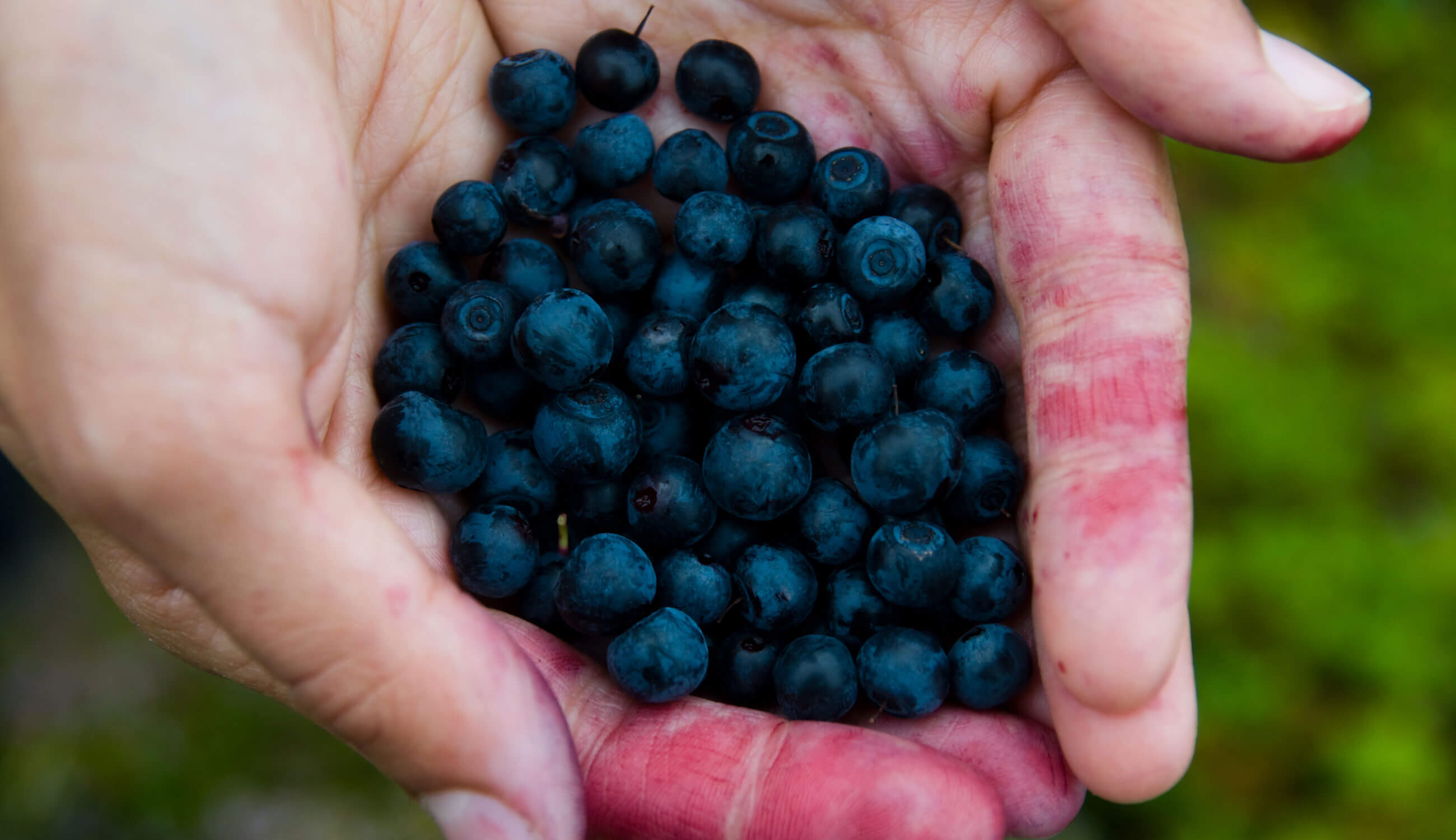 Blueberry
Just like with raspberries, the pigments that make blueberries blue are what keeps this berry safe from oxidative damage.
Grape
Cabernet grapes give our natural lipsticks deep, gorgeous color. They also provide a dose of skin-fortifying resveratrol. This anti-aging antioxidant also serves as the prime antimicrobial agent in the skin of grapes, to ward off bacteria and microbes that could damage the plant.
Cranberry
Like many of its fellow fruit pigments, cranberry boasts a heavyweight lineup of both anti-aging antioxidants and rejuvenating vitamin C. Cranberries however contain a higher acid content, allowing them to gently exfoliate dry or rough patches of skin for a smoother appearance.
Peach
This summer stone fruit provides rich yellow-orange pigment to our lipsticks, but its beauty value doesn't stop there! Peaches are high in vitamin C, making them a popular ingredient for brightening skin care formulas.
Common Lipstick Ingredients To Avoid
For a more lengthy list on what we DON'T use to make our lipsticks (but other brands do), check out our blog about conventional lipstick ingredients. It's quite the laundry list of toxic ingredients! We recommend familiarizing yourself with the top culprits, since there's at least one in most of the popular lipstick brands out there today. Here's a little teaser of the biggest baddies:
Carmine (crushed cochineal beetle carcasses): widely used as a red colorant in cosmetics
Suet (hard white fat from the kidney and loins of cattle, sheep, etc): used to solidify/ mold lipstick formula into shape
Lard (pork fat): skin conditioner/ emollient
Tallow (boiled fat from beef or sheep carcasses): skin conditioner/ emollient
Lead: used as a base for cosmetic colorants/ pigments
We carefully hand-select products based on strict purity standards, and only recommend products we feel meet this criteria. 100% PURE™ may earn a small commission for products purchased through affiliate links.
The information in this article is for educational use, and not intended to substitute professional medical advice, diagnosis, or treatment and should not be used as such.
Sign up to our email newsletter for more blog updates and exclusive discounts.
< Older Post | Newer Post >