Battle of the Natural Shampoos: Finding the Champion for Your Hair
Take care of your hair with our favourite natural shampoos!
Posted on June 5, 2023
Written by: 100% PURE®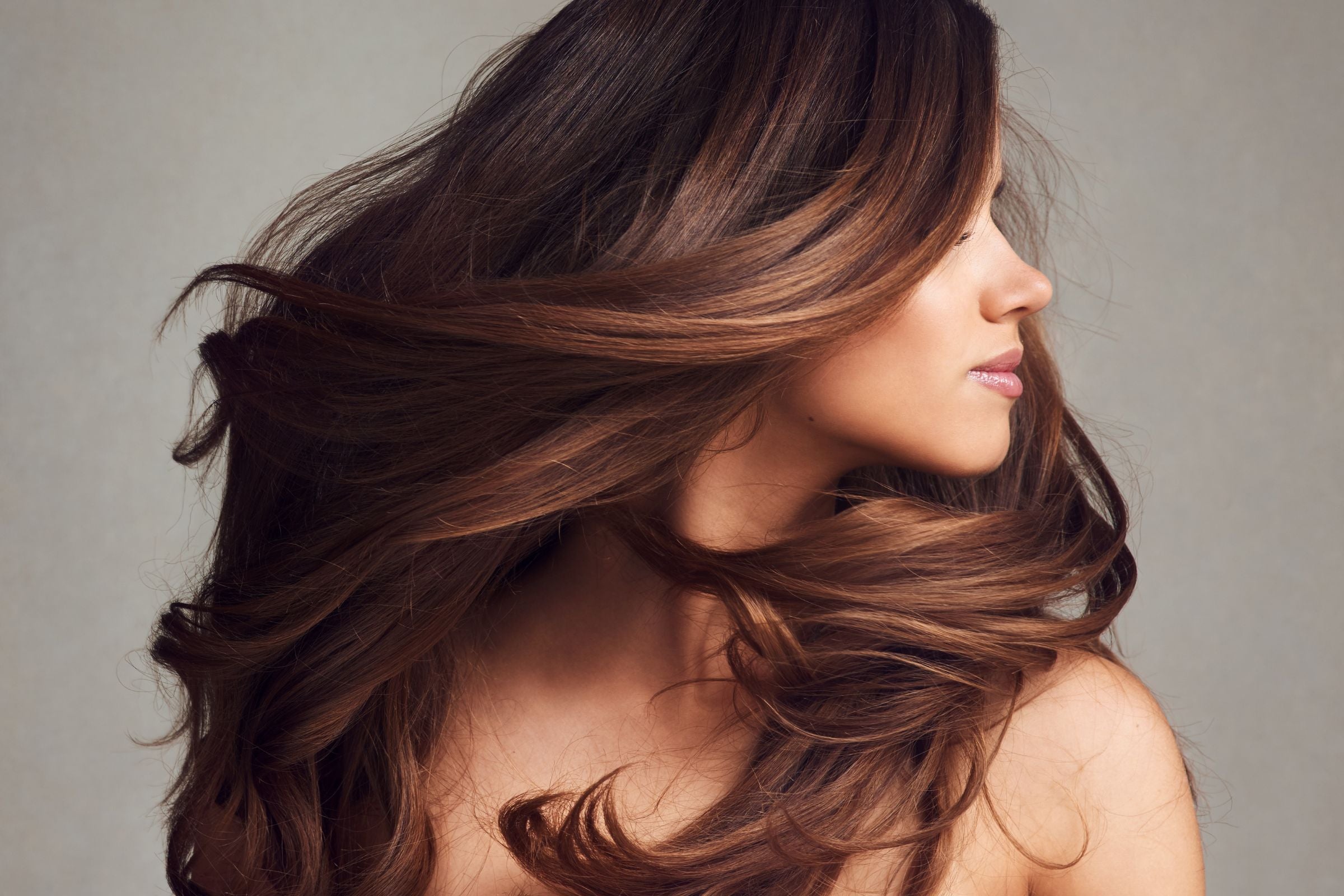 Are you looking for a natural shampoo that will give your hair the champion treatment? It can be a tough challenge to find the perfect product, especially considering there are so many different types of organic shampoos on the market. If you're feeling overwhelmed by all of your options, don't worry – we've got you covered! In this blog post, we'll explore some of the top contenders in the battle of natural shampoos and discuss which one might be best for your unique needs.
Keep reading to learn more about taking care of your hair with an organic shampoo that's worthy of first place!
The Rise of Natural Shampoos
When searching for the best natural shampoo, it's important to understand what exactly constitutes "natural". Simply put, natural shampoo is made up of ingredients sourced from plants and minerals and is free of harsh chemicals commonly found in conventional shampoos. These ingredients not only work to cleanse the hair but also nourish and promote healthy growth without harming the environment. Look for ingredients like tea tree oil, aloe vera, and chamomile which are known for their soothing and scalp-balancing properties. While the term "natural" may not be regulated, being mindful of the ingredients list can help you make an informed decision on which products to use on your hair.
Over the years, the natural hair movement has gained significant ground, with an increasing number of individuals embracing their natural curls, textures, and coils. While there are numerous reasons for this shift in preference, the unsatisfactory and, at times, unhealthy results of using chemical-based hair products have possibly played a significant role. As such, natural haircare products have become increasingly popular, with a variety of options for shampoos, conditioners, oils, and masks. Among the most sought-after of these natural hair care products are the best natural shampoos, which have gained a reputation for effectively cleaning, moisturizing, and nourishing natural hair while minimizing damage and promoting growth. Whether someone is looking to start their natural hair journey or is seeking healthier options for caring for their locks, natural haircare products, including the best natural shampoo, have become a staple for many seeking healthier, long-lasting results.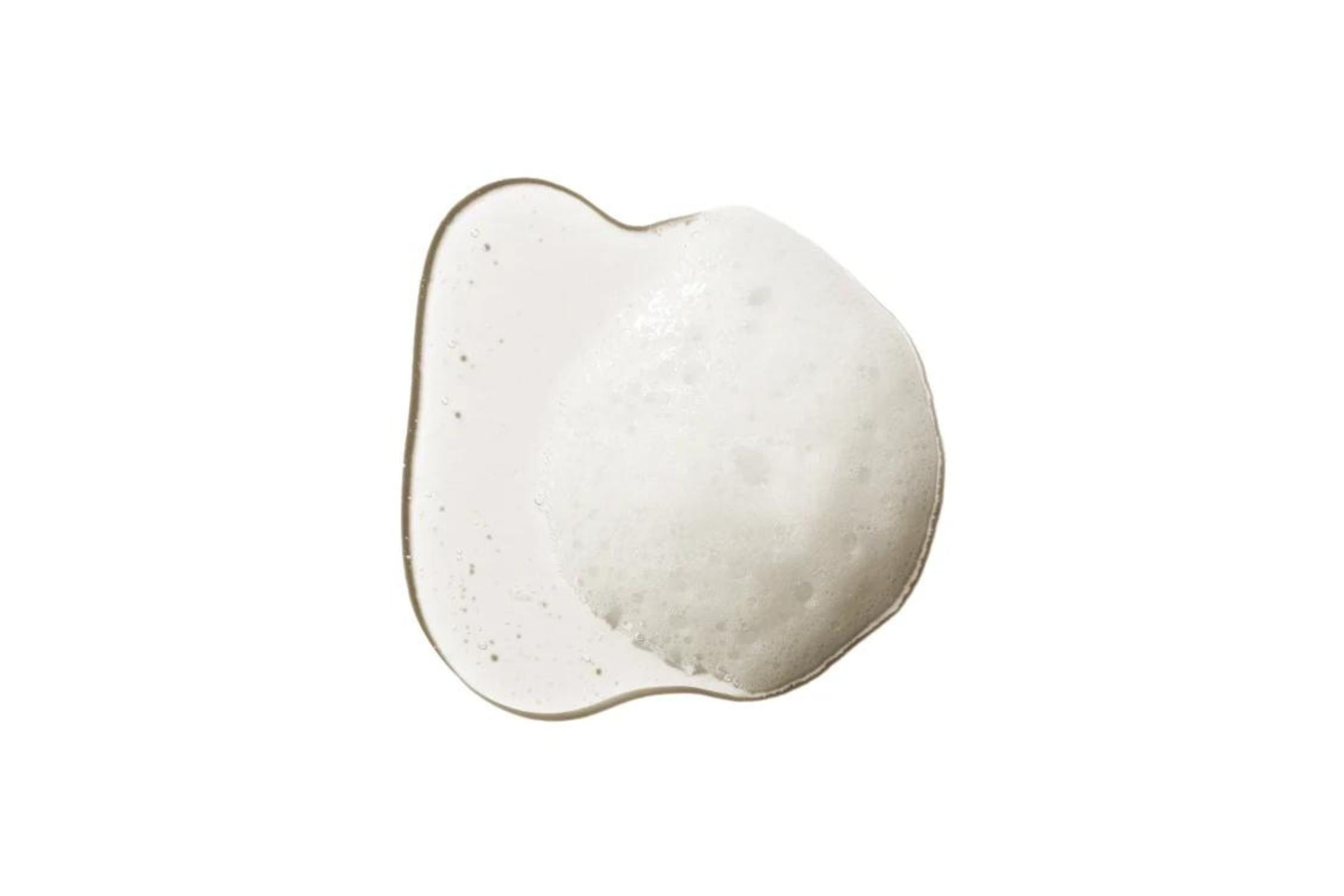 Why Natural Shampoos?
Chemical-laden shampoos have been the go-to for many people over the years, but are they really harmless? Studies have shown that frequent use of such shampoos can lead to various skin and hair problems. Some of the commonly used chemicals like parabens, sulfates, and phthalates can damage hair and scalp, leading to dryness, frizziness, and even hair loss. These harmful chemicals can also disrupt the natural balance of the scalp, leading to excess oil production and dandruff.
Thankfully, there are better alternatives to consider. Natural shampoos, such as those made with essential oils and organic ingredients, have been known to alleviate these issues while still being gentle on the hair. So, if you want to keep your hair healthy and promote good hair growth, it's best to switch to a natural shampoo.
Switching to a natural shampoo might seem like a small change in your daily routine, but it can have significant benefits for your hair and overall health. One of the best natural shampoo options is made with ingredients like aloe vera, jojoba oil, and chamomile extract that are gentle on the scalp, free of harsh chemicals, and devoid of synthetic fragrances. Natural shampoos typically have fewer foaming agents, which means they won't strip your hair of its natural oils, making it softer, shinier, and healthier.
Additionally, natural shampoos are environmentally friendly and cruelty-free, making them the perfect choice for those wanting to reduce their carbon footprint. By making the switch, you can improve the overall well-being of your tresses while protecting the environment and supporting animal rights.
Newsletter
Subscribe
for more blog updates and exclusive discounts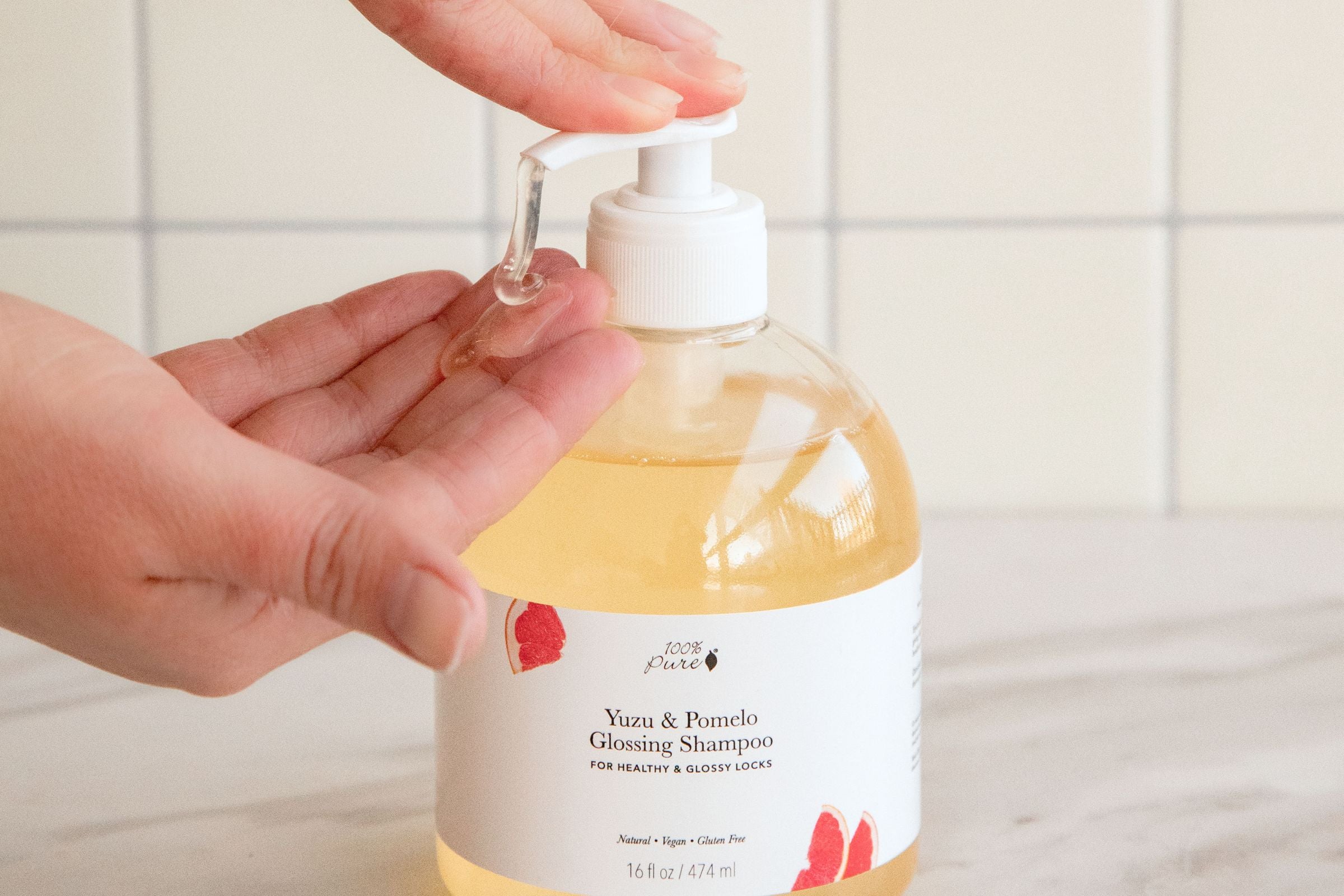 A Comprehensive Review of 100% PURE's Top Natural Shampoos
The quest for the best natural shampoo has been gaining momentum in recent years as people become more conscious about the ingredients they put on their skin and hair. With so many options available, it can be overwhelming to decide which one to choose. A breakdown of several popular natural shampoos can help shed some light on what each one offers and its key benefits.
From nourishing ingredients like argan oil and chamomile to cleansing agents like tea tree oil and kelp extract, these shampoos can help to restore and revitalize hair while being kind to both the planet and our bodies. By understanding the ingredients and benefits of each natural shampoo, you can make an informed choice that supports your hair's health and overall well-being.
Yuzu and Pomelo Glossing Shampoo
Bring your hair back to life with our hydrating and revitalizing shampoo! Our special formula effectively removes excess oil and buildup that may dull your hair, leaving it with a brilliant shine, bounce, and vibrancy. Infused with the degreasing power of yuzu and pomelo citrus and gentle coconut foam, this shampoo is perfect for all hair types. It also features aloe and rose hydrosol to hydrate and nourish your strands, plus provitamin B5 and sea kelp to enhance volume and promote healthy growth. You can enjoy these benefits without worrying about damaging your color-treated hair since our shampoo is sulfate-free, safe, and gentle!
Key Functions: Hydration & Nourishment
Recommended for: All hair types
Featured Ingredients: Yuzu & citrus extract, sea kelp, rose hydrosol
Kelp and Mint Volumizing Shampoo
Experience a gentle purifying and invigorating hair wash with our specially formulated Sea Kelp and Mint Shampoo. Expertly crafted with powerful ingredients that promote bounce, body, and luster, our sulfate-free shampoo revives and strengthens hair with the goodness of sea kelp, French sea salt, seaweed collagen, aloe, and rose hydrosol. Delicately cleansed with saponified coconut oil, our shampoo is gentle enough for color-treated hair and ensures unparalleled shine, texture, and moisture replenishment. Upgrade your hair care with our Sea Kelp and Mint Shampoo.
Key Functions: Volume & shine
Recommended for: All hair types
Featured Ingredients: Sea kelp, French sea salt, seaweed collagen
Honey and Virgin Coconut Restorative Shampoo
Rejuvenate your hair from the inside out with our deeply moisturizing natural shampoo. Our hydrating formula includes gentle cleansing coconut foam and intensely nourishing ingredients, leaving you with stronger, glossier locks. Our restorative formula promotes scalp health and hydration so you can feel confident knowing that your hair looks and feels beautiful. Plus, our sulfate-free shampoo is safe and gentle enough for color-treated hair. Give your hair the attention it deserves with our nourishing shampoo.
Key Function: Hydrating, clarifying
Recommended for: Damaged, dry hair
Featured Ingredients: Aloe, coconut oil, honey
Burdock and Neem Healthy Scalp Shampoo
Experience the ultimate hair care with our balancing shampoo and scalp treatment, infused with purifying ingredients that stimulate circulation and boost healthy hair growth. Our gentle formula, crafted with burdock, neem, and nettle, soothes dryness, itching, and flaking, while deeply moisturizing your hair and scalp for a dandruff-free experience. Enriched with hydrating rose hydrosol and aloe, and fortified with vitamin E and provitamin B5, your hair will be left soft and strong. Safe and gentle enough for color-treated hair, this sulfate-free natural dandruff shampoo is the perfect solution for gorgeous, dandruff-free locks.
Key Function: Balancing, purifying
Recommended for: Flakey scalps
Featured Ingredients: Nettle, burdock, neem
How to Choose the Best Natural Shampoo for Your Hair Type
Every individual has a unique hair type with its specific needs and characteristics. It's crucial to understand your hair type to ensure your locks are healthy and vibrant. The four primary hair types are straight, wavy, curly, and kinky. Straight hair tends to be oily and requires a light formula shampoo to prevent greasy hair. For wavy hair, a hydrating shampoo can prevent frizziness, while curly hair needs a sulfate-free formula that gently cleanses and enhances curls. Kinky hair requires a moisturizing shampoo with natural oils to retain moisture. For all hair types, using a natural shampoo is the best option as it lacks harsh chemicals and preservatives, ensuring your hair remains nourished and healthy. Remember, finding the right shampoo for your hair type can result in vibrant and healthy-looking hair.
Selecting the best natural shampoo for your hair type can seem like a daunting task, but it doesn't have to be. With so many options on the market today, it's important to understand what ingredients work best for your hair type along with any specific concerns you may have. For those with oily hair, look for a natural shampoo that contains tea tree oil or peppermint to help regulate sebum production. If you have dry or damaged hair, opt for a shampoo infused with argan oil or coconut oil to help moisturize and repair. For those with curly or frizzy hair, look for a shampoo that contains shea butter or avocado oil to help define curls and combat frizz. Always remember, when it comes to selecting the best natural shampoo for your hair type, it's important to do your research and read reviews to ensure you are getting a product that will work best for you.
We carefully hand-select products based on strict purity standards, and only recommend products we feel meet this criteria. 100% PURE™ may earn a small commission for products purchased through affiliate links.
The information in this article is for educational use, and not intended to substitute professional medical advice, diagnosis, or treatment and should not be used as such.
Sign up to our email newsletter for more blog updates and exclusive discounts.
< Older Post | Newer Post >