6 Steps to Frizz-Free Hair
How hair serum and a supporting cast can serve a smooth, glossy finish and lower your risk of breakage
Posted on March 20, 2020
Written by: 100% PURE ®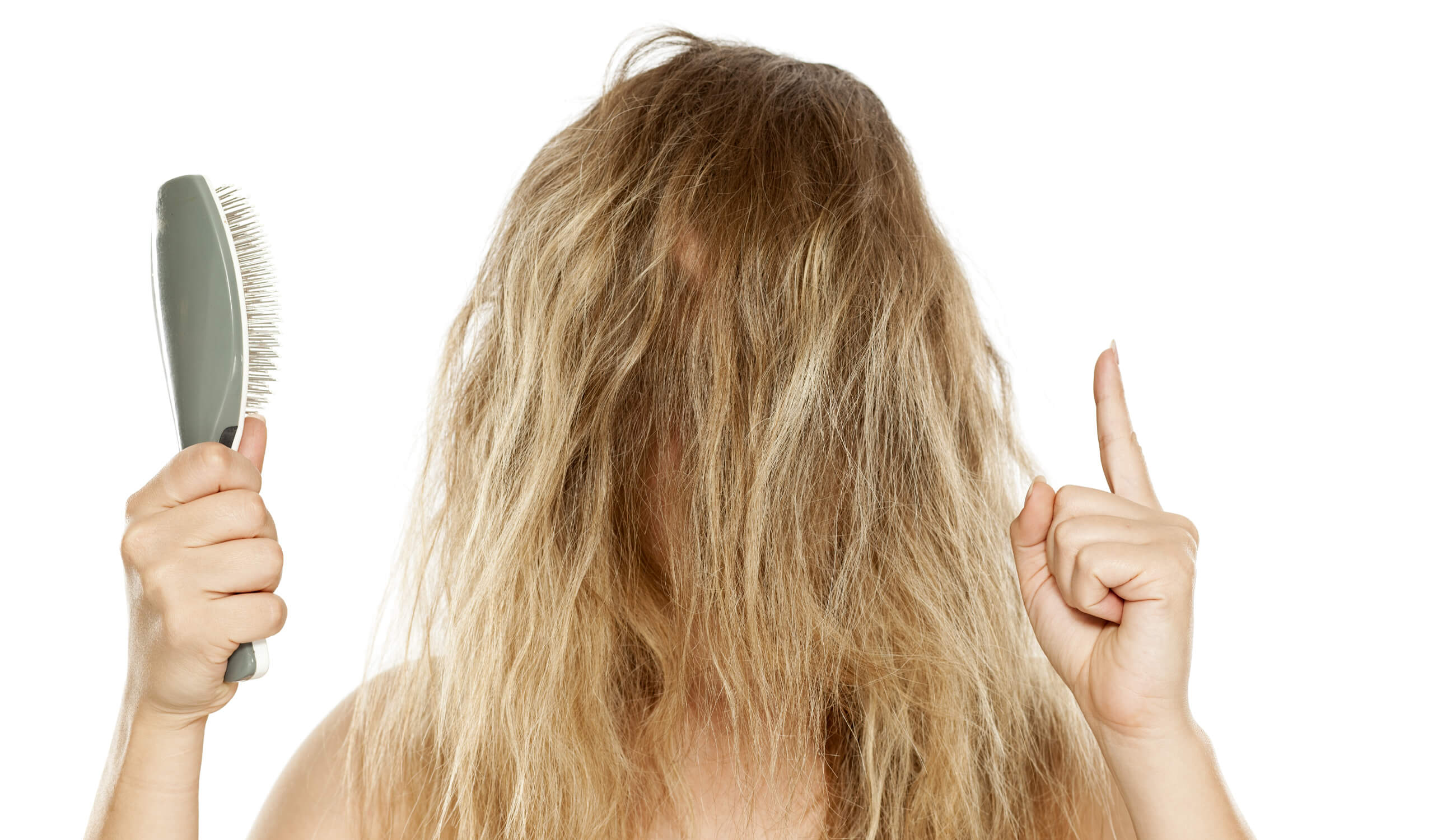 Frizz remains an inconvenient reality of hair, especially for gals with curly or wavy hair. For those of us living in a humid climate, we know all that extra moisture can exacerbate frizz to no end. Many of us know all too well the moment where we step out of our door to find hot, muggy weather puffing up our perfectly coiffed tresses. In these moments – especially in an age of instant gratification – we crave quick hair solutions.
But instead of a quick fix, don't we want long-term solutions to all our skin and hair problems? The good news is that we can take both approaches with a high-quality hair serum and great hair care. A hair serum can provide you with a nourishing short-term and long-term fix. Ultimately, great hair care is essential to your long-term hair health.
What Causes Frizzy Hair?
When searching for a solution to your frizzy locks, pinpointing the cause is an important piece of the puzzle. Raised cuticle layers tend to cause frizziness; while your hair cuticle is raised, moisture from the air can enter the hair shaft and lead to swelling. This leads to a rougher texture, leading to frizz and breakage.
Dehydration is often the main culprit, which is why hair seeks moisture from the air in the first place. If you're wondering what exactly causes this dehydration and raised cuticle, here are a few factors to consider.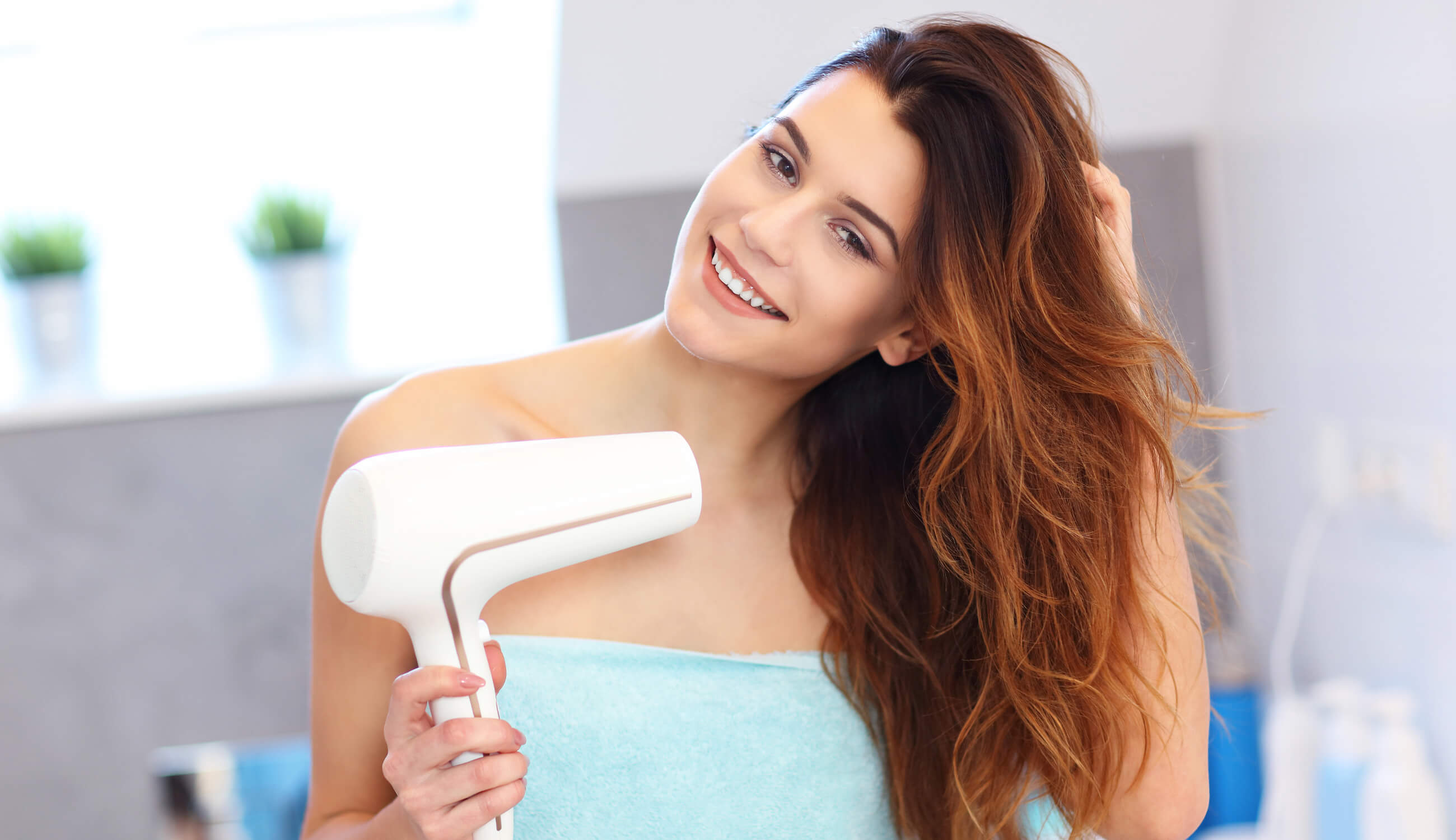 Drying Shampoos
Drying, hair-stripping shampoos tend to contain lots of harsh cleansing ingredients, like sodium lauryl sulfate (known as SLS). While certain bar soaps are formulated specifically for hair, most regular bar soaps have ingredients that leave your hair greasy and dry. These products strip your hair of its natural frizz-fighting oils – this is why washing your hair too many times a week can lead to dry hair, too.
Too Much Friction
Towel-drying your hair too roughly can disturb the cuticle. This process leads to increased friction between strands, leaving our precious hair vulnerable to moisture loss. And as we know all too well, lack of moisture leads to frizz!
Heat Damage
Whether we're talking about skin or hair, it's no secret that heat leads to dryness. Using heat styling tools without any kind of heat protectant (like a hair serum) sucks the moisture from your hair, leaving it prone to frizz. This process is even worse if you leave your hair wet while curling or straightening. Heat damage is a factor in hot showers, too – so keep it lukewarm for the sake of your hair.
How to Treat and Prevent Frizzy Hair
While preventing frizz is ideal, there will still be times where we slack on our perfect hair routines and need a quick pick-me-up. You can use a combination of both approaches for smooth, hydrated locks.
Your first (and most immediate) line of defense is to use a hair serum. These work wonders in a frizzy pinch and can be made with hair strengthening ingredients. Like skin serums, hair serums can bring hydration and gloss to our thirsty tresses. Carry a small bottle of hair serum in your bag or purse for quick touch-ups.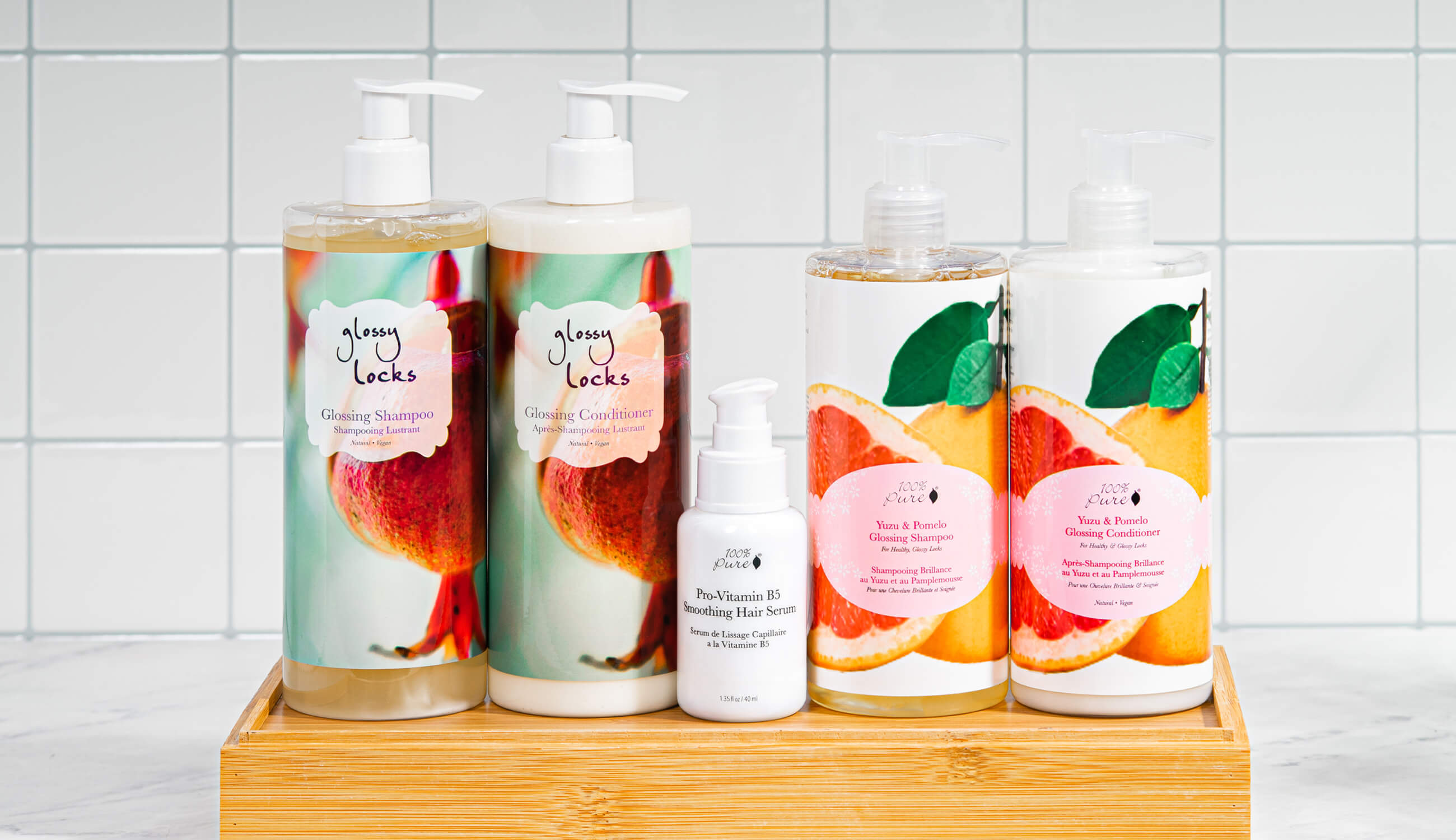 Our Pro-Vitamin B5 Smoothing Hair Serum not only boasts a relaxing lavender scent, but pro-vitamin B5 (AKA panthenol) moisturizes and strengthens your hair follicles. You can thank panthenol and other fatty acids in our formula for increased shine and tensile strength (read: less breakage). If you're more into the DIY aspect of cosmetics, we've got you covered with a DIY hair serum recipe:
10 tbsp of aloe vera water

2 tbsp of rose water

2 tbsp of jojoba oil

1 tsp of vitamin E
Feel free to adjust and scale this recipe to fit your hair needs!
Did you know frizz tends to show up at the crown of your hair first? Spot treating is great, but to truly prevent frizz you'll need to strengthen all of your hair. Chances are, the factors leading to frizz in one part of your hair will also lead to frizz in other parts.
That's why your second line of defense is to use gentle hair care. Try a non-toxic, gentle shampoo and conditioner. Our Glossing and Yuzu & Pomelo shampoos are great for clearing away dulling residues, like silicones and waxes that build up and weight down your hair over time.
6-Step Hair Routine
#1: Start with a gentle shampoo
First things first: avoid harsh sulfates and silicones when shopping for hair care. If you do use a silicone-based shampoo, make sure to use a clarifying treatment like our Grow More Shampoo at least once a week.
#2: Don't forget conditioner
This can be either a leave-in or wash-off formula; leave-in formulas are especially popular among curly and textured hair gals. Be sure that your conditioner is full of hydrating and softening ingredients; these will make your hair easier to detangle.
#3: Add a hair serum
Apply the serum all over your hair, but concentrate on the places that get the most dry and damaged. Hint: your ends are one of those places! Note that for finer hair types, applying too much serum to the roots can result in heavy, oily-looking hair.
#4: Seal in moisture with hair oil
A lightweight hair oil will coat your hair follicles, promoting moisture retention. Lightweight oils you can use include argan oil, jojoba oil, and flaxseed oil. Only choose a heavier oil if your hair is very dehydrated or damaged; otherwise, your hair might turn out greasy.
#5: Employ a protein treatment or protein-rich shampoo
Don't use a protein treatment every day – once a month tends to be a good frequency. Too much protein can overload the hair shaft, leading to dryness and frizz.
#6: Sleep on a silk pillowcase
Compared to cotton, silk fabric significantly cuts down on hair friction. A bonus is that it can help prevent face wrinkles, too! Fear not, vegans: there are now vegan silk pillowcases on the market!
Quick Tips and Reminders
Avoid washing your hair every day

Use cool water to wash and rinse your hair

Use an old, clean t-shirt to dry your hair (smoother and less friction than a towel)

Avoid brushing your hair when it's wet (and more delicate)

Use a spray bottle to apply your serum more easily, and for even distribution

Use hair serum before your workout, as a protectant against breakage and moisture loss

Give your hair a break from hot tools at least 2-3 days a week
Not only will you be treating frizz in the moment, you'll be safeguarding your hair for the future. How much hair serum you'll use – and how often you'll use it – depends on how often you use heat and wash your hair. Another factor to consider is that your hair and scalp might be prone to dehydration. A pesky climate is something else to take into account!
Looking for more info on the best natural products for your hair type? First identify your hair type, then check out our post on How to Choose the Correct Shampoo and Conditioner.
We carefully hand-select products based on strict purity standards, and only recommend products we feel meet this criteria. 100% PURE™ may earn a small commission for products purchased through affiliate links.
The information in this article is for educational use, and not intended to substitute professional medical advice, diagnosis, or treatment and should not be used as such.
Sign up to our email newsletter for more blog updates and exclusive discounts.
< Older Post | Newer Post >