https://purity-res.cloudinary.com/image/fetch/q_auto:best,f_auto,fl_lossy,w_auto,c_limit,dpr_auto/https://cdn.shopify.com/s/files/1/0648/1955/products/PfxAx88QRTWLWIvqU8vR.png?v=1537463932
https://purity-res.cloudinary.com/image/fetch/q_auto:best,f_auto,fl_lossy,w_auto,c_limit,dpr_auto/https://cdn.shopify.com/s/files/1/0648/1955/products/Phav8b6dRJih5Sv2DDyY.png?v=1537463932
https://purity-res.cloudinary.com/image/fetch/q_auto:best,f_auto,fl_lossy,w_auto,c_limit,dpr_auto/https://cdn.shopify.com/s/files/1/0648/1955/products/x1A5VnUS5WdsiS7WkqYx.png?v=1537463932
https://purity-res.cloudinary.com/image/fetch/q_auto:best,f_auto,fl_lossy,w_auto,c_limit,dpr_auto/https://cdn.shopify.com/s/files/1/0648/1955/products/Pkle3yrDT2qele4MP2Dk.png?v=1537463932
https://purity-res.cloudinary.com/image/fetch/q_auto:best,f_auto,fl_lossy,w_auto,c_limit,dpr_auto/https://cdn.shopify.com/s/files/1/0648/1955/products/PcPJAYIoRhGzKRW3mcjf.png?v=1537463932
https://purity-res.cloudinary.com/image/fetch/q_auto:best,f_auto,fl_lossy,w_auto,c_limit,dpr_auto/https://cdn.shopify.com/s/files/1/0648/1955/products/m7smvyRwQPuHlJYXB8tj.png?v=1537463932
https://purity-res.cloudinary.com/image/fetch/q_auto:best,f_auto,fl_lossy,w_auto,c_limit,dpr_auto/https://cdn.shopify.com/s/files/1/0648/1955/products/CcxvXijASlmL90hg9Rg0.png?v=1537463932
https://purity-res.cloudinary.com/image/fetch/q_auto:best,f_auto,fl_lossy,w_auto,c_limit,dpr_auto/https://cdn.shopify.com/s/files/1/0648/1955/products/vh662mQRQuRHH4eqXEMg.png?v=1537463932
https://purity-res.cloudinary.com/image/fetch/q_auto:best,f_auto,fl_lossy,w_auto,c_limit,dpr_auto/https://cdn.shopify.com/s/files/1/0648/1955/products/ipBq7yISRAST2a6xu9KQ.png?v=1537463932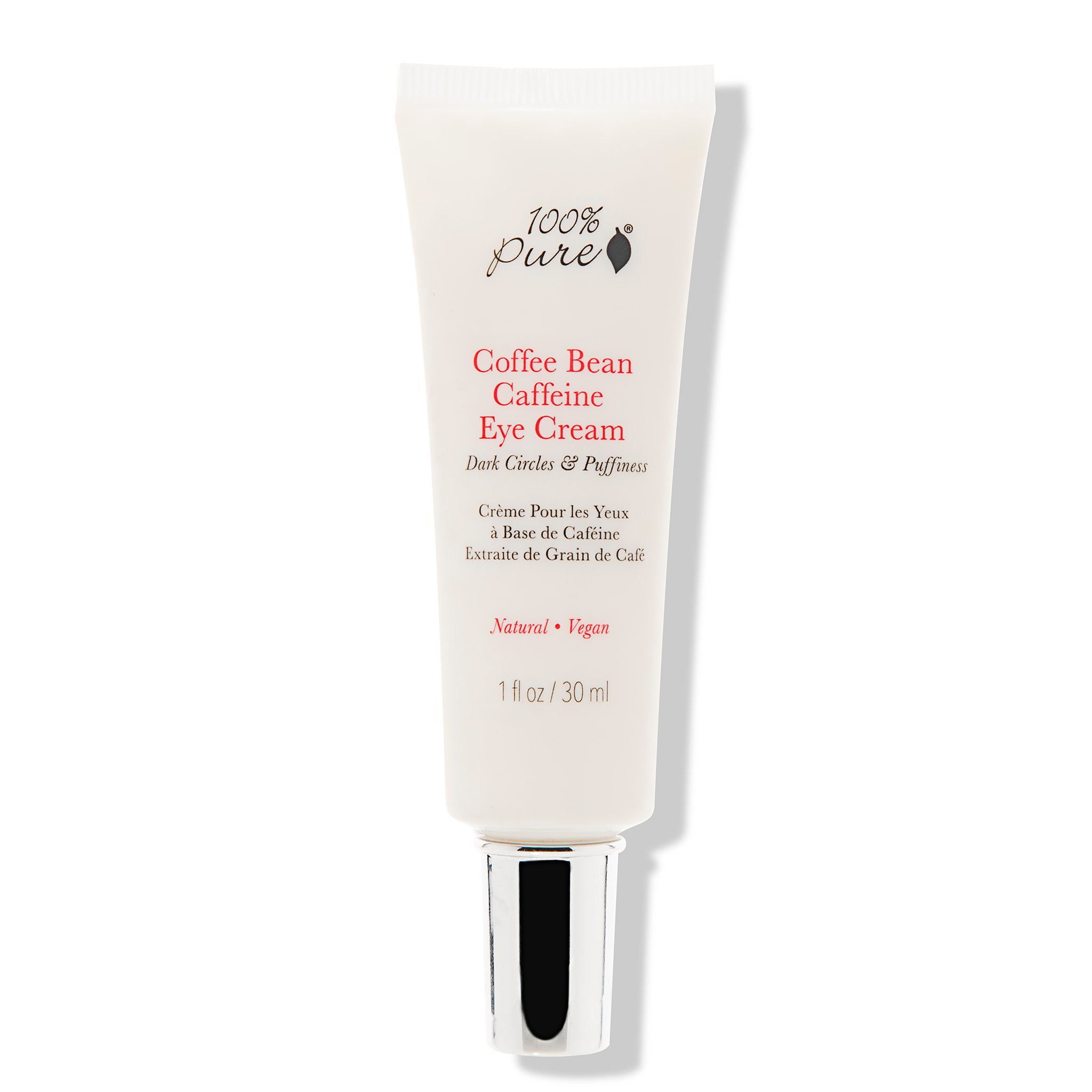 Coffee Bean Caffeine Eye Cream
Natural

Vegan

Cruelty Free

Gluten Free
De-puffs, boosts circulation, and brightens dark circles with caffeine from coffee and green tea. Anti-aging vitamins and rosehip promote a youthful eye area.
Anti-inflammatory, caffeine rich green tea and coffee de-puff while increasing circulation to brighten dark circles. Concentrated with potent anti-aging vitamins and antioxidants to awaken the eye area, and nourishing rosehip oil for softer, more youthful skin.

**Results of an independent clinical 4 week study

GOOD BYE, PUFFY EYES!

83% saw immediate reduction of puffiness
97% saw reduction of puffiness with continued use

SAY "NO" TO DARK CIRCLES

73% saw an immediate reduction of dark circles
87% saw reduction of dark circles with continued use
87% say they look more 'awake, rested, and refreshed

SAY "YES" TO MORE YOUTHFUL LOOKING EYES

80% say that it instantly helped reduce the look of lines and wrinkles around the eye area
97% say skin around their eyes was softer and smoother
93% say it reduced the appearance of fine lines and wrinkles with continued use
100% say it improved skin hydration and moisture
93% say it improved skin firmness/elasticity

Directions

Dot cream around your eyes. With your ring finger gently pat around the eye area. Don't tug! The skin around the eyes is extremely delicate.

Every ingredient we use is beneficial, here are a few:

Vitamin E (Tocopherol)

Vitamin E restores and protects from free radical damage.

Vanilla Planifolia

Vanilla Planifolia conditions hair and skin.

Coffee Cherry

Coffee Cherry fights and lessens wrinkles.

Green Tea

Green Tea tones and protects with antioxidants.

Green Coffee

Green Coffee boosts collagen production and blood circulation.

Complete list of ingredients:

Aloe Barbadensis (Organic Aloe) Leaf Juice*, Rosa Centifolia Flower Water (Rose Hydrosol), Rosa Canina Seed Extract (Rosehip Oil), Coffea Arabica (Green Coffee) Seed Extract, Camellia Sinensis (Green Tea) Leaf Extract, Tocopherol (Vitamin E), Sodium Ascorbate (Vitamin C), Extracts of Coffea Arabica (Coffee Cherry) Seed, Rosmarinus Officinalis (Rosemary) Leaf, Origanum Vulgare (Oregano) Leaf, Thymus Vulgaris (Thyme) Flower/Leaf, Vanilla Planifolia (Vanilla Absolute) Fruit, Euphorbia Cerifera Cera (Candelilla Wax)* *Certified Organic
Customer Reviews
skin
eye cream
way
smell
eyes
stuff
lines
tube
puffiness
cream
Morning refresh
This eye cream smells like cookies and is the best way to wake up. It gets rid of the morning puffiness around my eyes and makes me look like I've slept longer. It expires pretty quickly so I only buy the travel size now, but that just makes it even cheaper!
Impressive!
Noticeable reduction in under eye puffiness and dark circles ~ love this cream!
Love!
Love this eye cream. I use it around by eyes and on my forehead. Smells great. A little goes a long way, so a tube lasts awhile.
Great AM Under-eye Moisturizer
I love this product for when I first wake up and feel some puffiness and it provides great moisturizing for the under-eye area upon first waking up. Thanks for another great product!
Complete the Package
Continue Shopping →