Does Gel Nail Polish Damage Your Nails?
Obsessed with gel nail polish? See if this changes your mind
Posted on January 13, 2022
Written by: 100% PURE®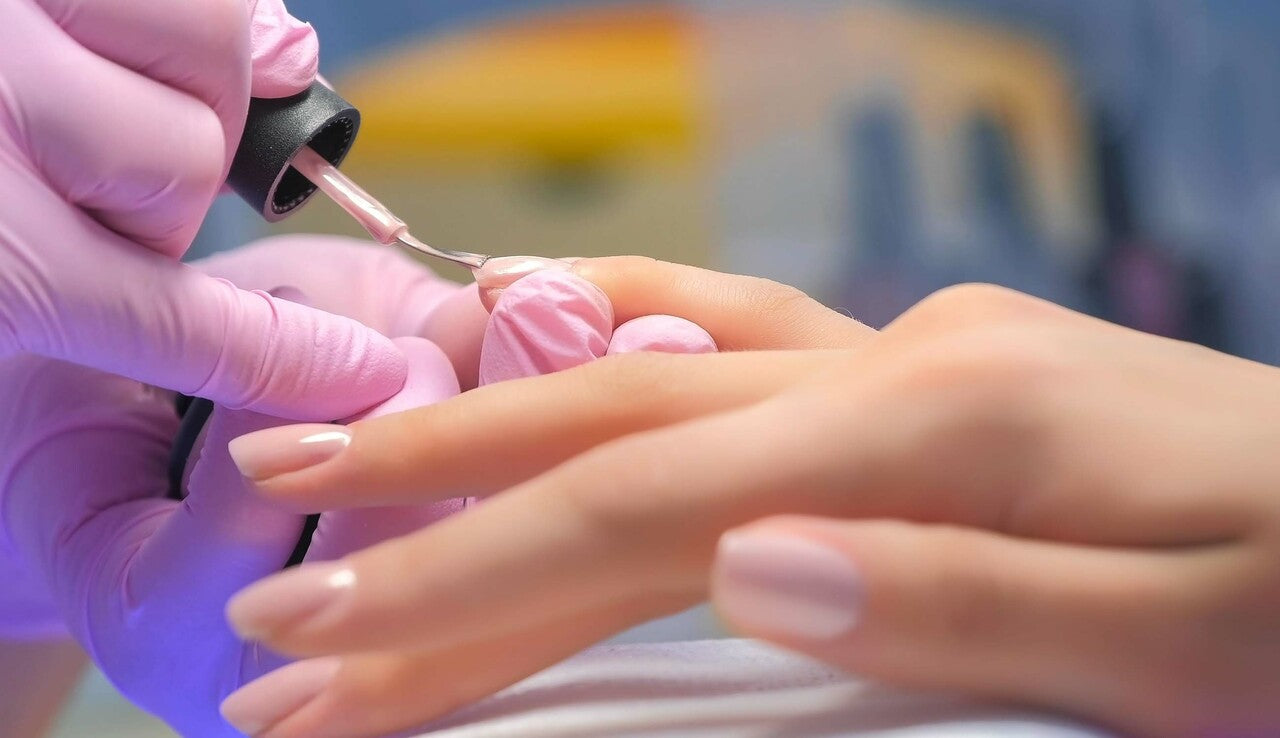 A beautiful set of painted nails is an integral part of a neat, pulled-together look – until they chip. It's precisely why many skip regular polish and opt for the longevity of a gel manicure.
And while gel nail polish may last longer, it comes with some nail-biting side effects. Find out how gel nail polish can affect your nails and tips on how to keep your nails healthy.
How Common Ingredients in Gel Nail Polish Affect Your Nails
Although gel manicures can be beautiful and long-lasting, they can be tough on nails. Many drugstore and salon gel polish brands contain toxic ingredients with the top 3 culprits being formaldehyde, toluene, and dibutyl phthalate (DBP). Let's check out why we want to avoid the "Toxic Trio" or "Big 3".
Formaldehyde, which may be listed as "formalin" and "methylene glycol", is a chemical present in gel polish that bonds with the keratin that occurs naturally in the nails, making the nails stronger. Using these nail hardeners often, however, may make nails brittle and more likely to break or peel.
Toluene is used as a solvent in gel nail polish to give nails that smooth application and finish. Prolonged exposure to toluene fumes not only can cause eye irritation, but the chemical can cause irritation and discomfort around your cuticles and nail beds.
Dibutyl phthalate (DBP), a member of the phthalate family of chemicals, is used in gel nail polish to reduce chipping and increase the 'wear time' by making the nails less brittle. But this long-lasting chemical makes polish removal harder, which can injure the nail plate.
5 Ways Gel Nail Polish Can Damage Your Nails
What's not to love about a shiny, quick-to-dry, gel manicure with great staying power? Turns out there are quite a few more reasons not to love under that shimmer and shine. Find out how gel nail polish may be harmful to your overall nail health.
#1: Nail Thinning
All that staying power with gel nail polish comes with a price: nail thinning. This is likely due to the harsh acetone soak your nails have to go through to remove gel nails.
#2: UV Exposure
You know that long period of letting your gel manicure dry to avoid chipping your polish the minute you dig through your handbag to get your keys? While nails are curing, that UV lamp can increase the risk for premature skin aging on the hands.
#3: Dehydration
Gel nail polish can easily dry out your nail beds and leave your nails in disarray. The skin around the nail is likely dehydrated after being exposed to acetone in the process of gel removal. That can lead to peeling and cracking.
#4: Picking and Peeling
When your gel manicure does start to chip, you may feel inclined to pick and peel at the polish. This can pull off some of your natural nail in the process and can damage your nail plate. Ouch!
#5: Allergic Reactions
That Toxic Trio we mentioned as well as other chemical culprits in conventional gel polishes can cause harsh allergic reactions. Those can include swollen, red cuticles and discoloration on your natural nail once the polish is removed.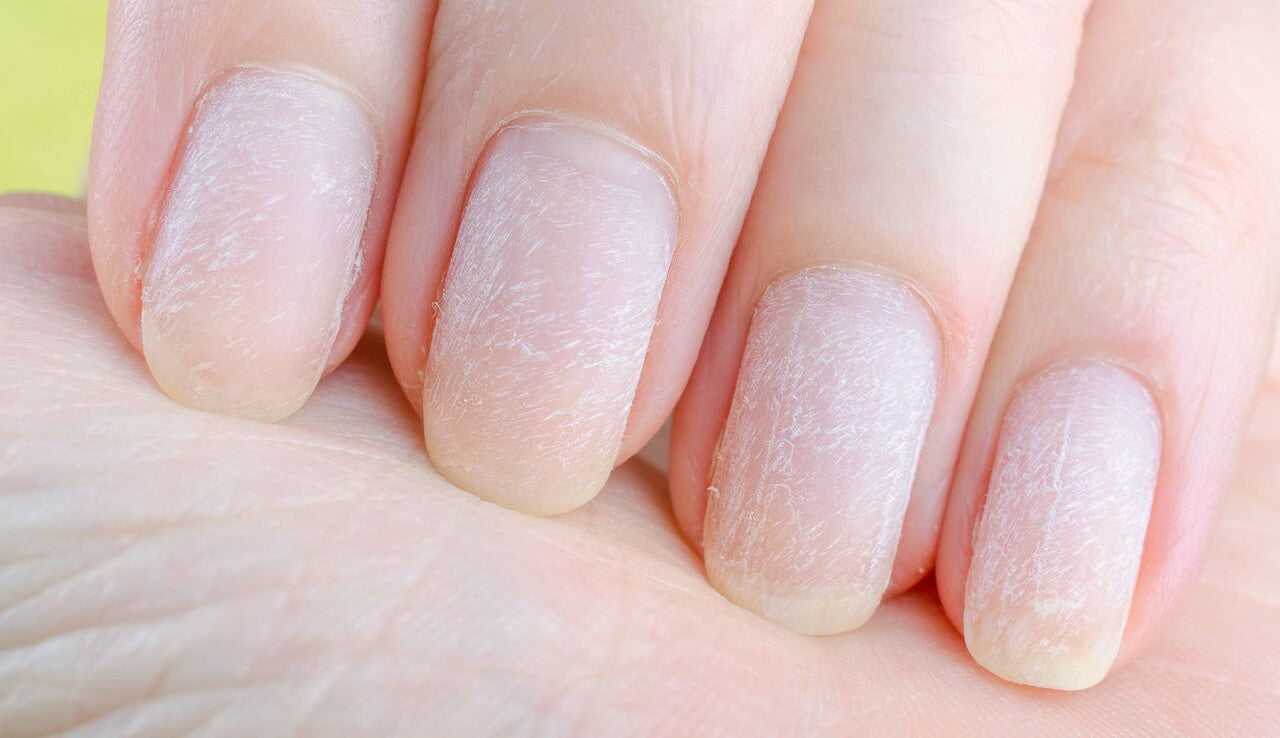 How to Avoid Damage From Using Gel Nail Polish
The aspects that give gel nail polish its virtually indestructible, impossibly glossy, and long-lasting finish can also hinder the integrity of your nails. Don't bite your nails over this – help is here! Check out these tips for making your gel manicure last and keeping your natural nails healthy in the process.
#1: Take a Break From Gel Polish
Regular gel manicures can weaken your natural nails over time. Take a gel 'honeymoon" to allow your nails to rehydrate and repair in between salon or at-home mani visits.
#2: Don't Pick at Peeling Polish
One thing that's fairly common among gel devotees is the picking process. While you may be tempted to pick and peel at the polish, this can strip some layers of your natural nails, which can be difficult to grow back.
#3: Choose a Gentle Nail Polish Remover
While your gel manicure may stay firmly in place until you're ready to take it off, the removal process can be extremely harsh. Soaking your nails in acetone wrapped in foil is what leaves them dried out and brittle post-gel mani. Choose a natural nail polish remover for safer polish removal.
#4: Opt for Natural Nail Polish
Remember that "toxic trio" that is present in many conventional polishes including gel formulas? Opt for clean natural nail polish especially in between gel manicures to give your nails a healthy break from toxins.
While gel manicures may certainly look fabulous, over time they can be potentially damaging to your natural nails for the few benefits that they do provide. Instead, take care of your natural nails and get a "naked" regular manicure at the nail salon. That way, you can get that signature polished look from your manicurist while keeping your nail health in mind.
We carefully hand-select products based on strict purity standards, and only recommend products we feel meet this criteria. 100% PURE™ may earn a small commission for products purchased through affiliate links.
The information in this article is for educational use, and not intended to substitute professional medical advice, diagnosis, or treatment and should not be used as such.
Sign up to our email newsletter for more blog updates and exclusive discounts.
< Older Post |