Wake Up Your Eyes: Top 4 Nourishing Eye Creams to Try
Wake Up to Brighter, Rested Eyes
Posted on August 19, 2023
Written by: 100% PURE®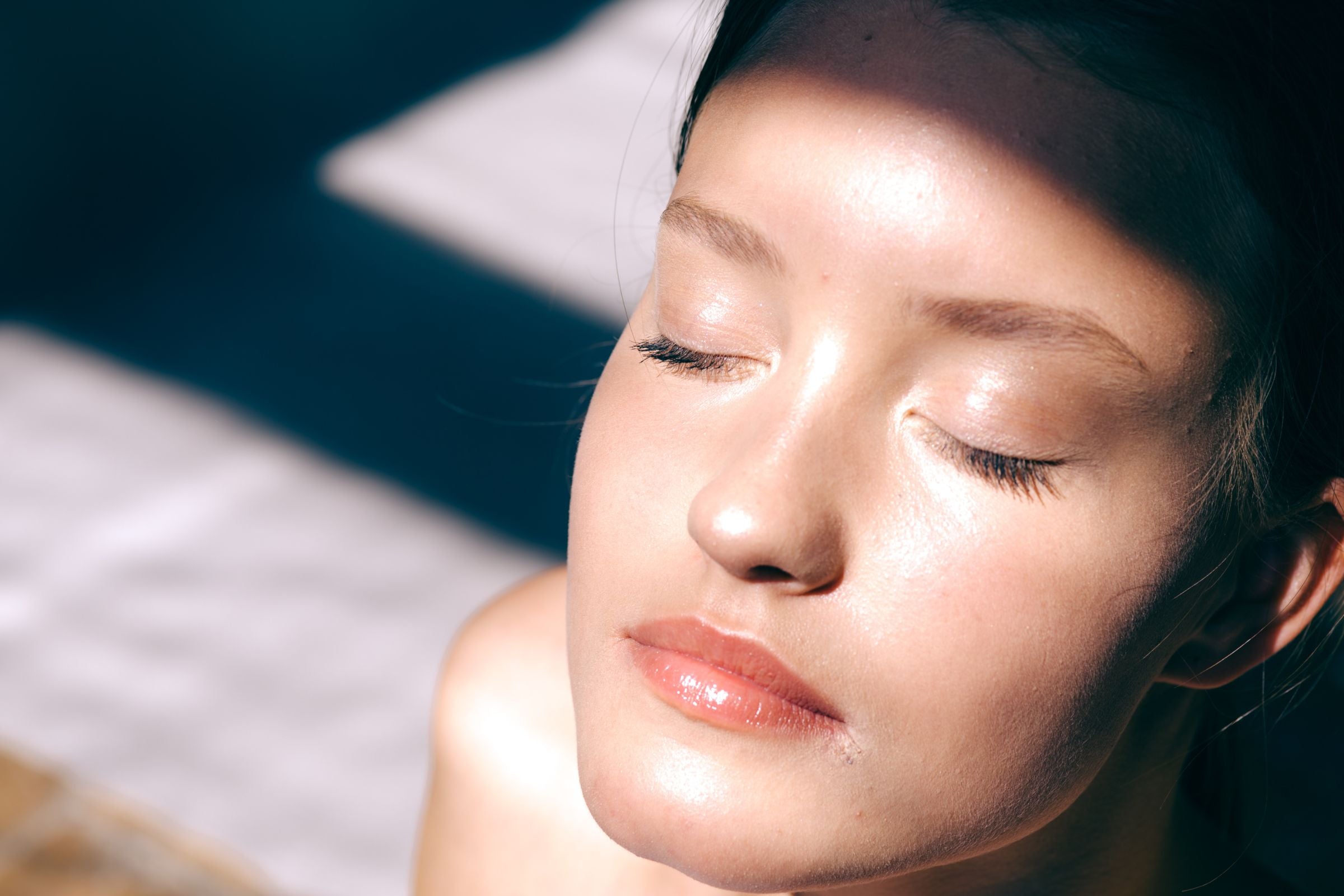 Eye creams stand as a crucial and unique component of skincare routines, offering specialized benefits that cater to the sensitive and intricate skin around our eyes. These creams go beyond conventional skincare, delivering targeted nourishment and addressing specific concerns. As we explore their multifaceted advantages, it becomes evident that integrating eye creams into our regimen is a strategic move toward enhancing not only our appearance but also our overall sense of well-being.
The Science of Eye Creams
The skin around our eyes differs significantly from the rest of our faces. It's not only thinner but also lacking in sebaceous glands, which contribute to its susceptibility to dryness and sensitivity. Additionally, factors like constant facial expressions, prolonged screen time, and environmental stressors contribute to the formation of fine lines, wrinkles, and puffiness.
The formulation of eye creams also takes into account the eye area's unique texture. These creams are lighter and more easily absorbed, ensuring that they penetrate without causing any undue stress on sensitive skin. Furthermore, they often lack fragrances and other potential irritants that could lead to discomfort.
Why Use Eye Cream?
Beyond the allure of their petite packaging, these specialized formulations hold the key to addressing a multitude of concerns unique to the delicate skin around our eyes. From battling stubborn dark circles to combating puffiness, fine lines, and wrinkles, the reasons to incorporate an eye cream into your regimen are compelling and diverse.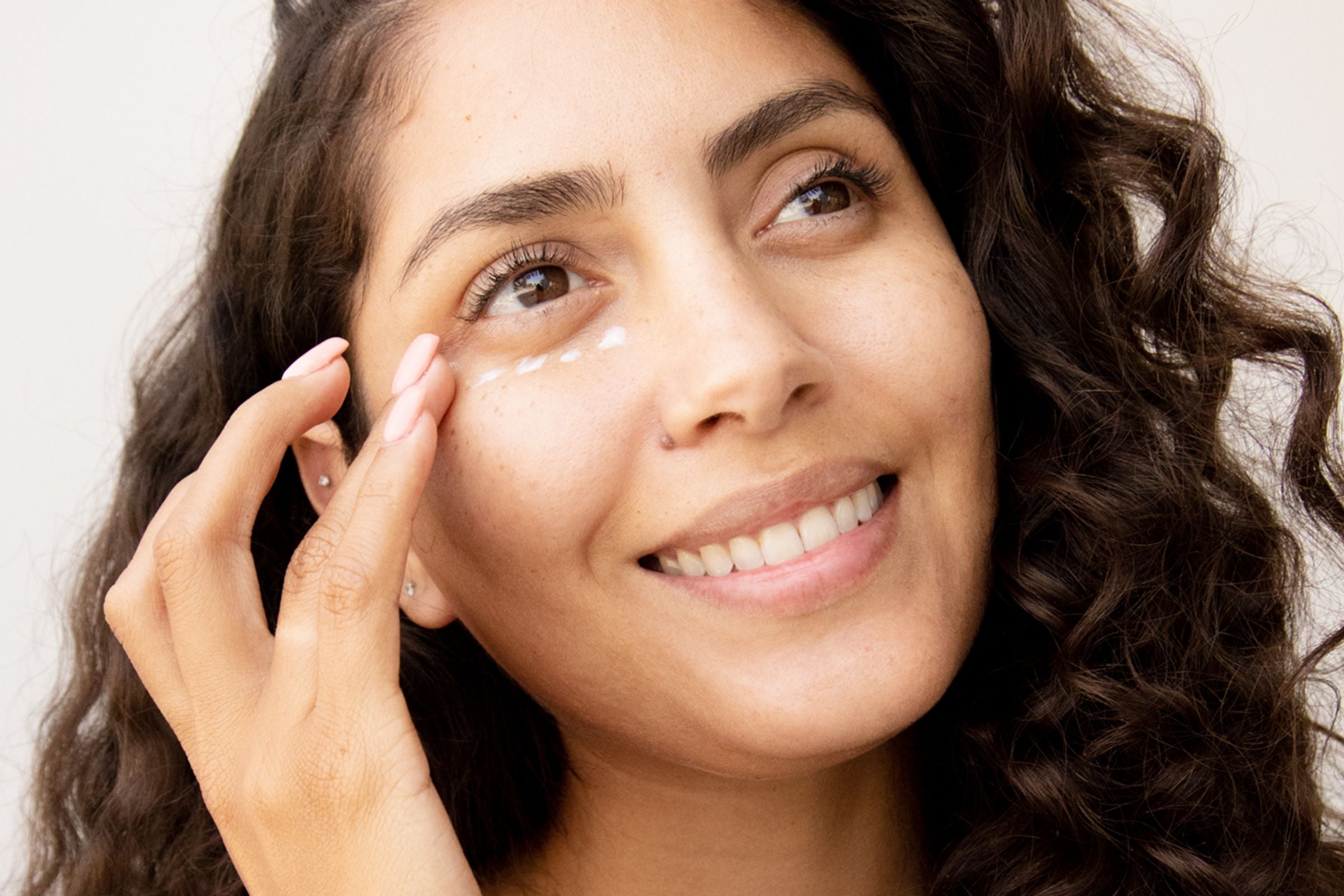 Key Ingredients in Eye Creams
In essence, key ingredients play pivotal roles in enhancing the effectiveness of eye creams. Among these ingredients, retinol, hyaluronic acid, ceramides, and peptides emerge as champions, each contributing its unique prowess to create a harmonious symphony of benefits.
Retinol

Often hailed as the gold standard in anti-aging, retinol is a derivative of vitamin A that works wonders on the skin. In eye creams, retinol accelerates cell turnover, encouraging the shedding of old, dull skin cells and promoting the growth of newer, more vibrant ones.
Hyaluronic Acid

A hydrating hero, hyaluronic acid is a molecule that can hold up to 1000 times its weight in water, making it a potent moisturizing agent. When incorporated into eye creams, hyaluronic acid provides intense hydration to delicate skin, helping to plump and diminish the appearance of fine lines.
Ceramides

Ceramides are naturally occurring lipids that are vital for maintaining the skin's moisture barrier. In eye creams, they play a crucial role in fortifying the skin's protective layer, preventing moisture loss, and enhancing its resilience.
Peptides

Peptides are amino acid chains that serve as building blocks for proteins, including collagen. In eye creams, peptides are adept at boosting collagen production, which translates to firmer and smoother skin.
Top 4 100% PURE Nourishing Eye Creams of 2023
Here, we delve into the details of the top 4 nourishing eye creams of the year, shedding light on what sets them apart and why they are worth a try:
Coffee Bean Caffeine Eye Cream
Harnessing the rejuvenating power of caffeine, this eye cream from the coffee bean family is an actual wake-up call for tired eyes. Caffeine's natural vasoconstrictive properties help reduce puffiness and stimulate blood circulation, lending a refreshed appearance. With its lightweight texture, it absorbs quickly into the skin, making it a perfect choice for morning use. The Coffee Bean Caffeine Eye Cream also boasts antioxidants that combat free radicals, contributing to long-term skin health.
The Retinol PM Eye Cream takes the overnight approach to skin rejuvenation. Packed with a gentle yet effective form of retinol, this cream works diligently while you sleep to accelerate cell turnover, targeting fine lines, wrinkles, and uneven skin tone. It's a wonderful option for those looking to address signs of aging around the eyes. The inclusion of nourishing ingredients ensures that the retinol's potency is balanced with soothing care.
Super Fruit Oil Nourishing Eye Cream
Nature's bounty takes center stage in the Super Fruit Oil Nourishing Eye Cream. Brimming with antioxidant-rich superfruits like pomegranate, avocado, and goji berry, this eye cream delivers a dose of vitamins and nutrients that promote skin vitality. The natural oils in the formulation provide deep hydration, making it an excellent choice for addressing dryness. The synergy of super fruit extracts and botanical oils creates a harmonious blend that nourishes and protects the delicate eye area.
Multi-Vitamin + Antioxidants PM Eye Treatment
This eye treatment is a true nutrient powerhouse. Enriched with a blend of vitamins like C, D3, and E, along with potent antioxidants, it's designed to combat the signs of aging and protect against environmental stressors. The nighttime formula ensures that your skin reaps the benefits of these vitamins while you sleep, aiding in skin repair and rejuvenation. Its versatility makes it suitable for those with various concerns, from fine lines to dullness.
Newsletter
Subscribe
for more blog updates and exclusive discounts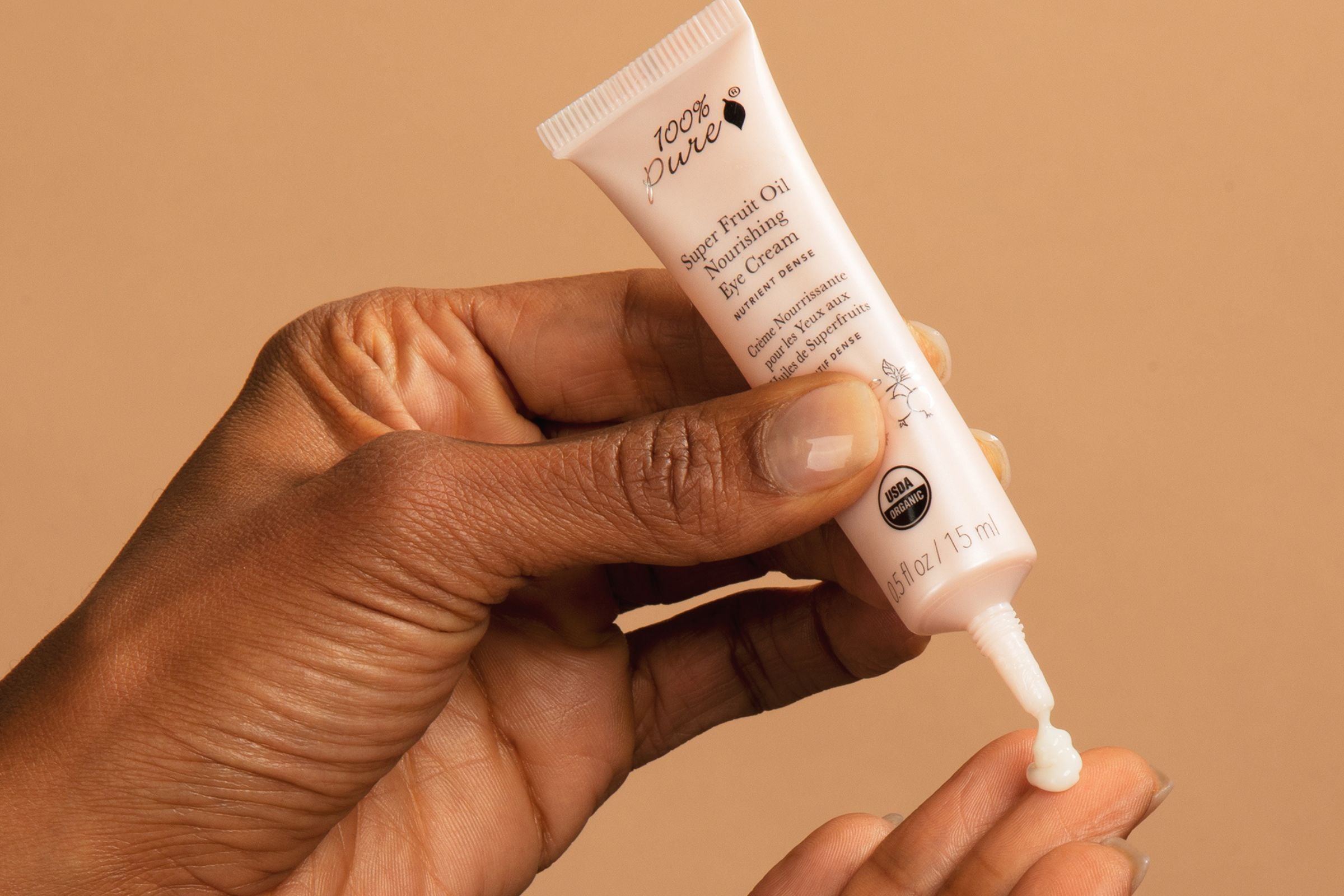 Choosing the Right Eye Cream for Your Needs
Embarking on the journey to find your perfect eye cream involves more than just picking a product off the shelf. Tailoring your choice to your unique skin concerns ensures that you'll reap the maximum benefits. Here are some valuable tips to guide you toward selecting the most suitable eye cream, based on specific skin issues:
Dryness: If your under-eye area craves hydration, look for eye creams containing nourishing ingredients like hyaluronic acid and ceramides. These elements lock in moisture, helping to alleviate dryness and provide a plump, revitalized appearance.
Dark Circles: To combat dark circles, opt for eye creams infused with brightening agents like vitamin C and niacinamide. These ingredients help to fade pigmentation, reduce discoloration, and unveil a more luminous complexion.
Puffiness: Eye creams containing caffeine, green tea extract, or peptides are your allies against puffiness. These components promote improved circulation and lymphatic drainage, effectively reducing swelling and imparting a refreshed look.
Aging and Fine Lines: Addressing signs of aging requires a potent blend of ingredients. Seek out eye creams with retinol or its gentler counterparts like retinyl palmitate. Additionally, peptides are valuable for stimulating collagen production, ultimately diminishing the appearance of fine lines and wrinkles.
Sensitive Skin: If your skin tends to react sensitively, opt for fragrance-free and hypoallergenic eye creams. Ingredients like chamomile and aloe vera are known for their calming properties, making them suitable choices for delicate skin.
All-in-One Solutions: Some eye creams are formulated to tackle multiple concerns. These comprehensive options often contain a blend of ingredients to address dryness, dark circles, puffiness, and signs of aging simultaneously. Look for formulations that offer a well-rounded approach if you have multiple skin issues.
FAQs About Eye Creams
When should I start using an eye cream?
It's advisable to introduce eye cream into your skincare routine during your late 20s to early 30s. This is a proactive approach to address any initial signs of aging, such as fine lines and premature wrinkles, and to maintain the health and appearance of the delicate skin around your eyes.
Can I use eye cream on other areas of my face?
Eye creams are specifically formulated to cater to the thin and sensitive skin around the eyes. Using them on other facial areas might not yield the same results. It's recommended to opt for products designed for the specific needs of each area.
How often should I apply eye cream?
To maximize the benefits, apply eye cream consistently twice a day – once in the morning and again at night. After cleansing your face, gently dab a small amount of eye cream around the eye contour area before proceeding with your regular moisturizing routine.
Can I use eye cream in combination with other skincare products?
You can use eye cream in combination with other skincare products. Mixing and matching your skincare routine can help address various concerns and maximize results. Just remember to strike a balance and not overload your skin with too many products at once.
Are there any potential side effects of using eye cream?
When using eye creams made with natural ingredients, the likelihood of experiencing adverse side effects is typically very low. Natural ingredients are often gentle on the skin and less likely to cause irritation or reactions. However, it's always a good idea to perform a patch test to ensure your skin's compatibility.
Conclusion
As you embark on your journey to find the perfect fit among these exceptional formulations, remember that the path to youthful, vibrant eyes is paved with choices that cater to your individual needs. So, embrace the magic of eye creams and discover the one that resonates most with your unique beauty aspirations. Your eyes tell a story – let them tell one of care, confidence, and captivating allure.
We carefully hand-select products based on strict purity standards, and only recommend products we feel meet this criteria. 100% PURE™ may earn a small commission for products purchased through affiliate links.
The information in this article is for educational use, and not intended to substitute professional medical advice, diagnosis, or treatment and should not be used as such.
Sign up to our email newsletter for more blog updates and exclusive discounts.
< Older Post | Newer Post >