Unleash Your Inner Beauty: Discover Natural Beauty Hacks for a Perfect Complexion
Get the perfect, natural complexion just in time for summer!
Posted on May 20, 2023
Written by: 100% PURE®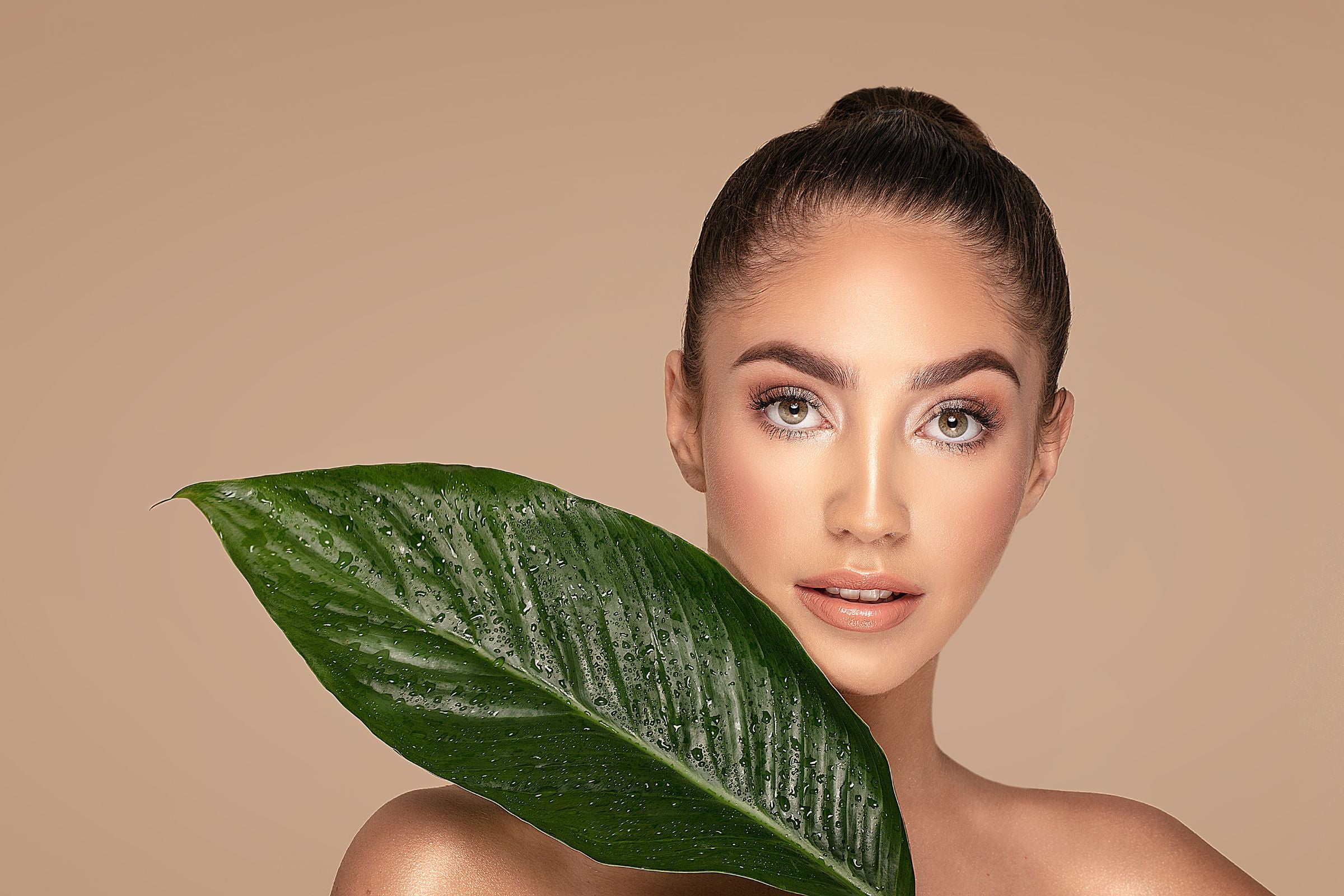 What are Natural Beauty Hacks and How Do They Work?
Natural beauty hacks are a popular trend in the realm of skincare and self-care. They are do-it-yourself alternatives to commercial beauty products. These hacks involve using natural ingredients to address common beauty concerns. From honey as a moisturizer to coconut oil for hair conditioning, these hacks harness the power of natural ingredients to nourish and rejuvenate. By tapping into the beneficial properties of nature, these beauty hacks provide individuals with accessible and sustainable ways to enhance their beauty regimen.
Benefits of Using Natural Beauty Hacks for a Perfect Complexion
Using these natural ingredients frequently will only bring positive change in your skin's overall condition. Let us tell you the three main benefits of using natural beauty hacks:
1. Minimizes Exposure to Harmful Chemicals
One of the significant advantages of using natural beauty hacks is significantly less exposure to potentially harmful chemicals that can be found in many commercial skincare products. By opting for natural ingredients, you can avoid synthetic fragrances, preservatives, and harsh chemicals that may irritate the skin or disrupt its natural balance. This can result in a healthier complexion and minimize the risk of adverse reactions.
2. Enhanced Absorption of Nutrients
As the name suggests, natural beauty hacks incorporate ingredients that can enhance the absorption of nutrients by the skin. For instance, using gentle exfoliators like oatmeal or sugar scrubs can remove dead skin cells. This allows subsequent skincare products to penetrate deeper and deliver their beneficial ingredients more effectively. Using natural ingredients also ensures optimal nourishment and maximum benefits from the skincare products you use in your routine.
3. Holistic Approach to Beauty
Natural beauty hacks often embrace a holistic approach to beauty that extends beyond external appearance. Many natural ingredients used in these hacks offer additional wellness benefits, such as stress relief or aromatherapy properties. For example, essential oils like lavender or rosemary can promote relaxation and vastly improve overall well-being. By incorporating natural beauty hacks, you can create a self-care routine that not only evens your complexion but also uplifts your mind and spirit.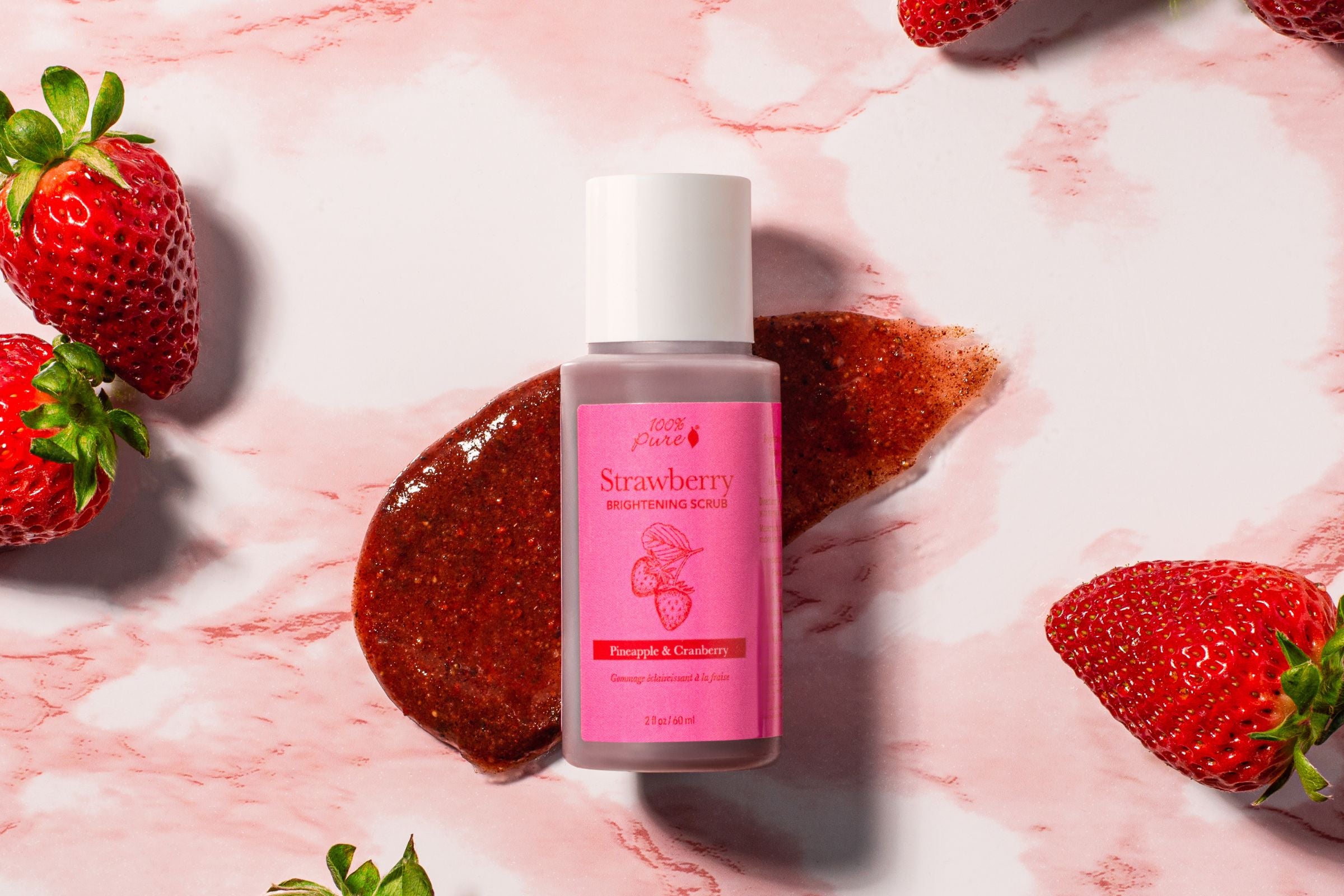 Top Natural Beauty Tips for a Perfect Complexion
Every self-care routine is ineffective if the basic skincare steps aren't followed. Using clean products that are made from natural ingredients is far more impactful than using just raw ingredients. This is why we have compiled a list of natural beauty tips that are necessary to do for gaining a perfect complexion.
Cleanse your skin properly: Use a gentle, natural cleanser that suits your skin type to remove dirt, oil, and impurities without stripping away the natural moisture. Try 100% Pure Bakuchiol Cleanser, made from a natural alternative to Retinol.
Protect your skin from the sun: Shield your skin from harmful UV rays by using a natural sunscreen with broad-spectrum protection. Try 100% Pure Green Tea SPF 30, a dual-purpose sunscreen that shields the skin while hydrating it.
Hydrate your skin: Keep your skin well-hydrated by drinking plenty of water and incorporating a nourishing moisturizer into your routine. Try 100% Pure Watermelon Cucumber Water Locking Moisturizer, a long-lasting moisturizer that livens up even the dullest skin.
Exfoliate regularly: Get a radiant complexion by exfoliating dead skin cells. Try 100% Pure Strawberry Brightening Scrub, a gentle exfoliator that contains AHA Fruit Acids blends and strawberry powder to deeply clean the skin.
Get enough sleep: Prioritize quality sleep to allow your skin to repair and rejuvenate itself. Diligently follow a nighttime skincare routine and try 100% Pure Multi-Vitamin + Antioxidants Ultra Riché PM Treatment, it is packed with all kinds of good vitamins that improve skin health.
How to Use Natural Beauty Hacks for a Perfect Complexion
Using natural beauty hacks often requires gathering and mixing up a few ingredients to create an all-natural skin or hair elixir. If you want to try some quick natural hacks that have proven to be beneficial for most people, then here they are:
Honey + Yogurt Face Mask

Mix one tablespoon of raw honey with one tablespoon of plain yogurt. Apply the mixture to your face and leave it on for 15-20 minutes. Rinse off with lukewarm water. This mask helps hydrate the skin, improve texture, and brighten the complexion.
Newsletter
Subscribe
for more blog updates and exclusive discounts
Avocado + Banana Moisturizing Mask

Mash half a ripe avocado and half a ripe banana together until smooth. Apply the mixture to your face and leave it on for 15-20 minutes. Rinse off with water. This mask provides deep hydration and nourishment. It also helps improve skin elasticity.
Water + Green Tea Toner

Brew a cup of green tea and let it cool. Transfer the tea to a spray bottle and spritz it onto your face after cleansing. Green tea is rich in antioxidants that can help reduce inflammation, tighten pores, and even out skin tone.
How Long Does it Take to See Results?
Some natural beauty hacks may provide immediate effects, such as using aloe vera gel to soothe and hydrate the skin or applying a cold compress to reduce puffiness. However, for more long-term benefits, such as improving skin texture, reducing acne, or diminishing dark spots, it may take weeks or even months of consistent application or usage. This is why using products that use natural ingredients is always a much better idea as they are formulated to work much faster than DIY beauty hacks.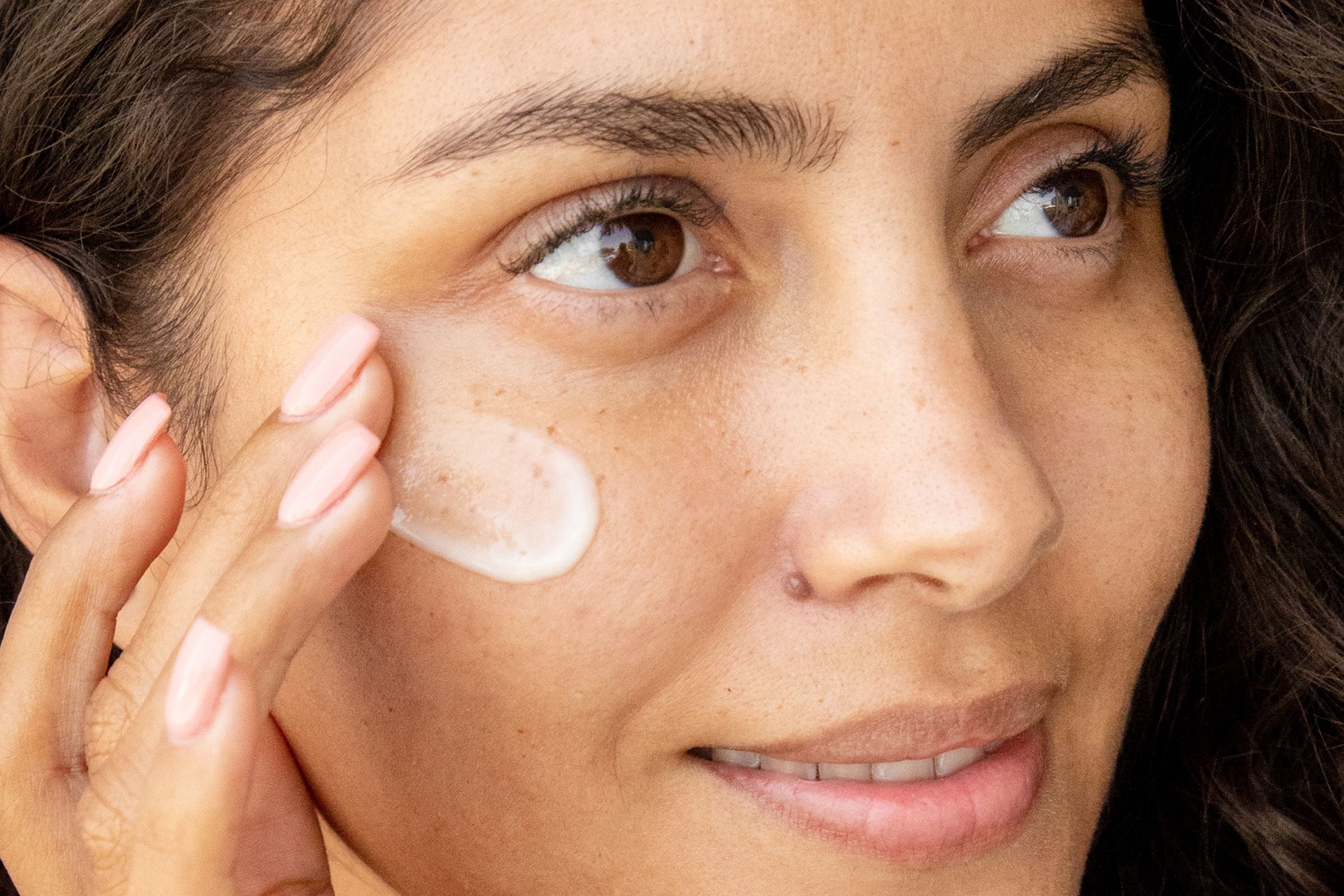 Frequently Asked Questions
What are natural beauty hacks and how do they work?
Natural beauty hacks are do-it-yourself techniques that use natural ingredients to enhance appearance. These hacks provide alternatives to commercial beauty products containing synthetic chemicals. These hacks work by harnessing the beneficial properties of natural ingredients to address various beauty concerns.
What are the benefits of using natural beauty hacks?
Using natural beauty hacks offers several benefits. Firstly, natural ingredients are generally safer and less likely to cause skin irritation or allergies compared to synthetic chemicals. They also tend to be more environmentally friendly, as they are often biodegradable and do not contribute to water and air pollution. Natural beauty hacks are often cost-effective, as many ingredients can be found in the kitchen or easily purchased at affordable prices.
Can natural beauty hacks be used on all skin types?
Natural beauty hacks can generally be used on all skin types, but it's important to consider individual sensitivities and allergies. For example, ingredients like honey, aloe vera, and cucumber are generally well-tolerated and beneficial for all skin types. However, some ingredients, such as lemon juice or certain essential oils, can be irritating for sensitive or dry skin.
What should I look for when trying natural beauty hacks?
When trying natural beauty hacks, there are a few key factors to consider. Firstly, research the ingredients thoroughly to ensure their safety and compatibility with your skin type. Look for ingredients that have been scientifically studied and proven to offer specific benefits. Lastly, be mindful of proper application techniques and any recommended precautions
How long does it take to see results from natural beauty hacks?
The time it takes to see results from natural beauty hacks can vary depending on several factors, including the specific hack, individual skin type, and the frequency of application. Generally, it's recommended to give natural beauty hacks at least a few weeks to a month before expecting significant results. However, it's important to remember that natural beauty hacks aren't guaranteed to work.
We carefully hand-select products based on strict purity standards, and only recommend products we feel meet this criteria. 100% PURE™ may earn a small commission for products purchased through affiliate links.
The information in this article is for educational use, and not intended to substitute professional medical advice, diagnosis, or treatment and should not be used as such.
Sign up to our email newsletter for more blog updates and exclusive discounts.
< Older Post | Newer Post >