From the Earth to Your Skin: How Natural Ingredients Can Help You Reap the Benefits
Not Everything Natural Is Good for Your Skin — Here's How to Pick What's Best
Posted on May 19, 2023
Written by: 100% PURE®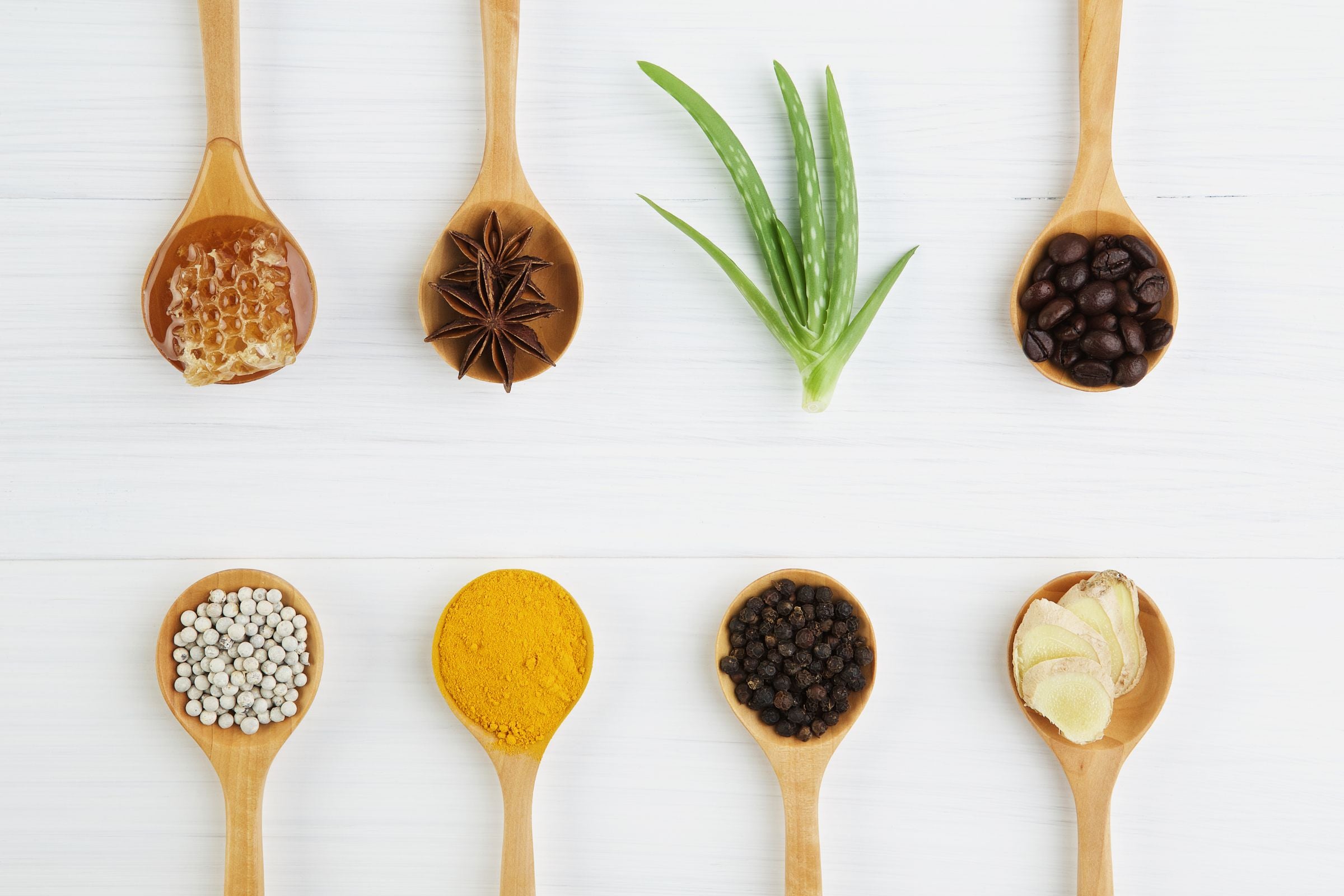 Having healthy skin can make all the difference in how you present yourself to the world. But when it comes to caring for your skin, not all products have your best interest at heart. The good news is there are a variety of natural ingredients that you can incorporate into your skincare routines for increased results and better overall health. From essential oils to simple plants and minerals found in nature, let's explore some of the potent ways Mother Nature can help keep our complexion looking its best!
What are Natural Ingredients and How Do They Benefit the Skin?
As consumers become more conscious about the products they use, natural skincare has become a popular choice. Natural ingredients are derived from plants, minerals, or animal sources and are minimally processed to retain their natural benefits. Unlike synthetic ingredients, natural ingredients offer a wide range of benefits for the skin, including hydration, nourishment, healing, and protection. Some popular natural ingredients found in natural cosmetics include aloe vera, coconut oil, jojoba oil, chamomile, and green tea. By choosing products with natural ingredients, you can feel confident in knowing that you are not exposing your skin to harmful chemicals and that you are providing it with the best possible care.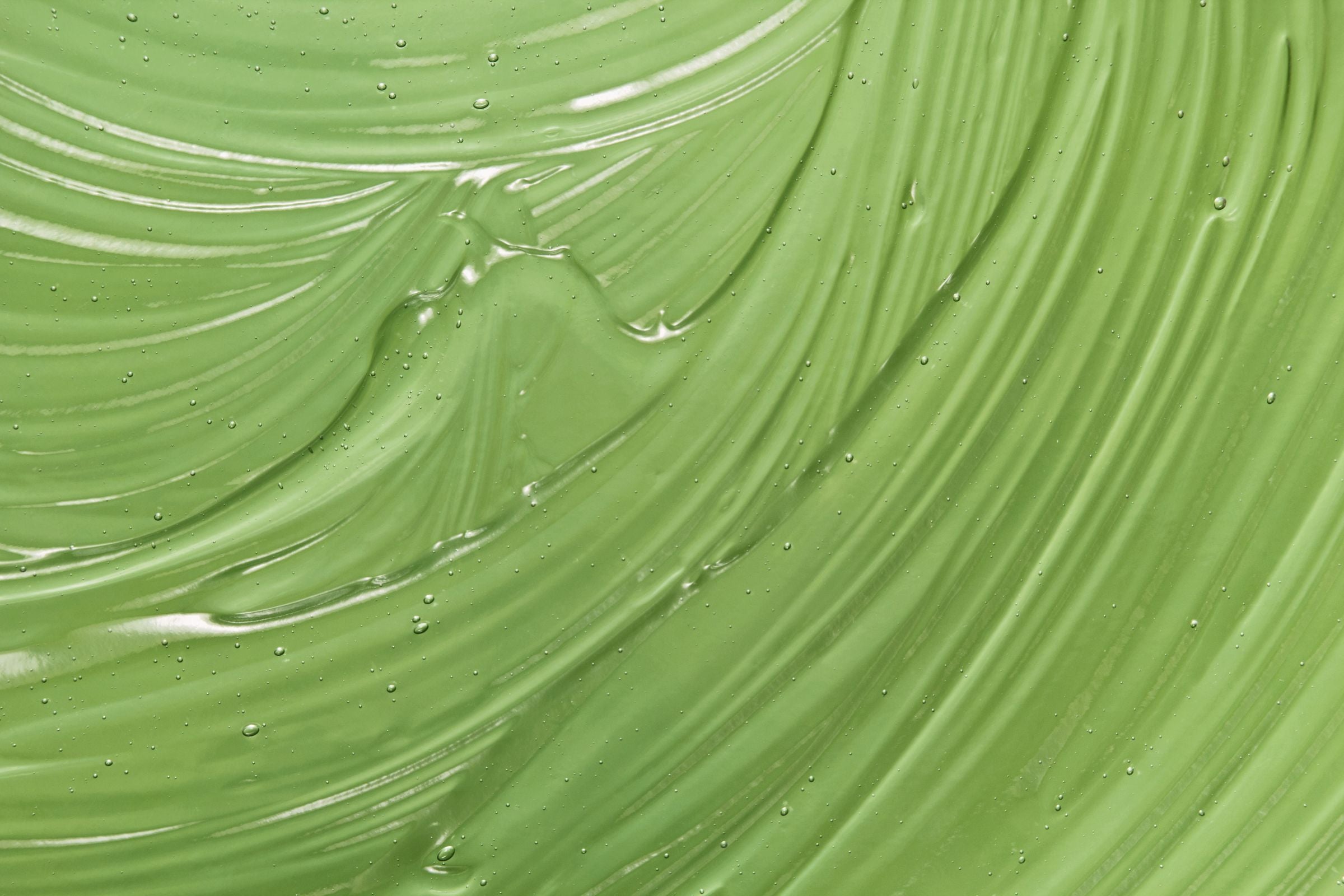 Benefits of Using Natural Ingredients in Your Skincare Routine
Using natural ingredients in your skincare routine is a trend that's on the rise, and for good reason. Natural skincare products use ingredients derived from natural sources like plants, fruits, and minerals. These products are getting popular because their formulation is free from harmful chemicals and parabens that can cause skin irritation and allergies. Natural cosmetics also have a low environmental impact as they are biodegradable and don't contain synthetic additives that are harmful to the environment. Incorporating natural skincare products into your routine can help nourish and protect your skin while taking care of the environment. The benefits of using natural skincare are numerous, from radiantly glowing skin to the peace of mind that comes with knowing that you are not introducing potentially hazardous chemicals to your body or the environment.
Nourishment and Hydration
Natural ingredients have long been praised for their nourishing benefits in skincare routines. Whether you opt for a full natural skincare routine or simply incorporate a few natural-based cosmetics, there's no denying the incredible benefits that nature can offer for your skin. These ingredients, such as aloe vera, chamomile, and lavender, can provide gentle yet effective cleansing, hydration, and protection for your delicate skin. Additionally, natural skincare products are often free from harmful chemicals and toxins, making them a popular choice for those with sensitive or allergy-prone skin. If you're looking to switch up your skincare routine for a more gentle, holistic approach, incorporating natural ingredients may be just what your skin needs.
Anti-Aging
As we age, our skin needs a little extra love and care. The good news is that there is a multitude of anti-aging benefits that come with incorporating natural ingredients into your skincare routine. Natural cosmetics and skincare products have become increasingly popular in recent years, as people become more aware of the potential harm that conventional beauty products can cause. By using natural ingredients like aloe vera, jojoba oil, green tea, and rosehip oil, you can help to protect your skin from aging, while also nourishing and hydrating it. Not only are these ingredients affordable and easy to come by, but they are also free of harmful chemicals and toxins that can cause damage to your skin over time. With natural skincare, you can look and feel your best, while avoiding the harsh side effects of synthetic ingredients.
Anti-Inflammatory Effects
As more people begin to pay close attention to what they put on their skin, it's no surprise that natural skincare and cosmetics are taking center stage. But beyond the well-known benefits of avoiding harsh chemicals and synthetic fragrances, using natural ingredients in your skincare routine can offer anti-inflammatory benefits that traditional products simply can't match. The natural anti-inflammatory properties of ingredients like aloe vera, chamomile, and green tea work to soothe and calm irritated skin, reducing redness, puffiness, and other signs of inflammation. By incorporating natural ingredients into your daily routine, you can help keep your skin healthy, hydrated, and glowing.
How Natural Ingredients Differ from Synthetic Ingredients
As consumers become more aware of the ingredients in their skincare products, there has been a shift towards natural skincare options. Natural skincare ingredients differ from synthetic counterparts in that they are sourced from plant-based materials and are minimally processed. These ingredients are often rich in vitamins, antioxidants, and other beneficial compounds that can nourish and protect the skin. Natural cosmetics also tend to be gentler and less irritating than synthetic options, making them a great choice for those with sensitive skin. While synthetic skincare ingredients can be effective, their synthetic nature means that they may not always be well-tolerated by the skin and may have negative environmental impacts. Ultimately, choosing natural skincare ingredients can offer a more holistic approach to skincare that benefits both you and the planet.
Newsletter
Subscribe
for more blog updates and exclusive discounts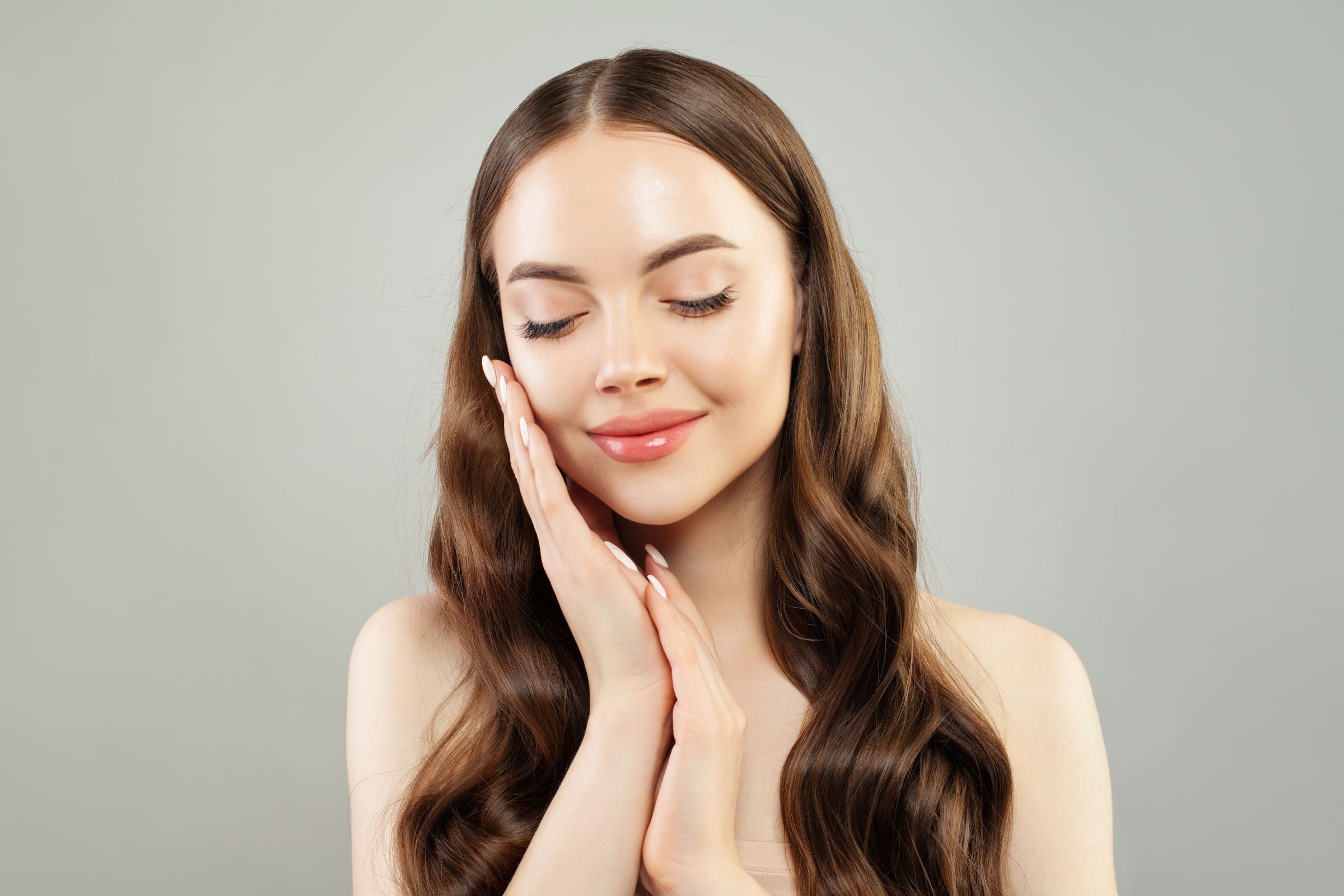 Choosing the Right Products with Natural Ingredients
Choosing the right products with natural ingredients can be a daunting task, but it doesn't have to be. Natural skincare and natural cosmetics can provide various benefits such as nourishing your skin, protecting it from environmental damage, and even enhancing your natural beauty. When looking for these products, it's important to do your research and read through the labels carefully. Avoid products with harsh chemicals like parabens, sulfates, and synthetic fragrances. Instead, opt for products that contain natural ingredients like botanical extracts, essential oils, and vitamins. By choosing natural skincare and cosmetics, you not only improve the health of your skin but also promote a more sustainable and eco-friendly way of life.
Cleanser
Natural skin care has become increasingly popular in recent years, with many people choosing to use cosmetics that are free from harsh chemicals. One area of particular interest is facial cleansers, which are an essential part of any skincare routine. Choosing a facial cleanser with natural ingredients has many benefits, including the fact that it is less likely to cause irritation or dryness.
Discover the power of nature with our luxurious Nopal Cactus Cleanser designed to purify and enhance dry, sensitive skin. Our formula features organic aloe to provide deep hydration and nourishment. But that's not all - we've also included nopal cactus, a desert superhero packed with antioxidants and polysaccharides that help the skin absorb and retain moisture. Plus, with high levels of Vitamin C, B1, B2, and B3, nopal cactus is the ultimate detoxifying ingredient. Treat your skin to a softer, suppler complexion with our remarkable organic cleanser.
Toner
There are numerous benefits to incorporating natural skincare products into our daily routines, and choosing a facial toner with natural ingredients is an important step in achieving a healthy complexion. Our skin is the largest organ in our body and what we put on it can be absorbed into our bloodstream, making it crucial that we pay close attention to the ingredients in our cosmetics.
Experience deeply nourished and hydrated skin with our Fermented Rice Toner. Enriched with the powerful nutrients found in Sake - such as enzymes, amino acids, malic acid, minerals, and vitamins - this toner effectively softens and enhances your skin's glow. Our unique blend of white mulberry, shiitake mushroom, licorice, and citrus helps to even out your skin tone, reduce the appearance of dark spots, and brighten your complexion. This toner also contains hyaluronic acid, sodium PCA, and vegetable glycerin, promoting lasting hydration and youthful plumpness for your skin.
Serum
Choosing a facial serum with natural ingredients is particularly important, as these serums can provide your skin with a range of benefits without exposing it to the harsh chemicals and synthetic fragrances found in many other skincare products. By opting for natural ingredients, you can help to reduce your exposure to potentially harmful substances while still effectively treating your skin.
With our Mushroom Peptide Serum, discover the 11 skin-boosting benefits of medicinal mushrooms, including Tremella for hydration, Reishi for stress reduction, Shiitake for brightness, and Chaga for UV damage healing. With additional ingredients like hyaluronic acid and Quinoa peptides, these mushrooms work together to nourish and hydrate the skin while boosting collagen and elastin production. Experience the glow and vibrancy that these nutrient-rich superfoods can bring to your skin.
Moisturizer
For many people, choosing a facial moisturizer can be overwhelming. With so many products available, it can be hard to know what to look for. However, it's important to prioritize natural skincare, especially when it comes to facial moisturizer. This is because the skin on our face is delicate, and therefore need products that are gentle and free of harsh chemicals. Natural cosmetics use ingredients derived from plants, thus reducing the risk of irritation or allergic reactions. Additionally, natural ingredients often contain antioxidants and vitamins that can nourish the skin and promote a healthy, glowing complexion. By choosing a facial moisturizer with natural ingredients, you can give your skin the care it deserves while also supporting companies that prioritize sustainable, ethical practices.
Introducing a hydrating serum that nourishes and revitalizes your skin! Packed with watermelon and cucumber waters, polyglutamic acids, and sweet potato-derived hyaluronic acid, our Watermelon Cucumber Water Locking Moisturizer plumps and smoothens your complexion. Additionally, it boasts Irish Moss Extract for hydration, Hyaluronic Acid for moisture locking, and antioxidant olive squalane for long-lasting hydration without greasiness. With cell-regenerating and anti-aging properties, this serum is a game-changer for your skincare routine. Try it today and get ready to flaunt healthy, youthful skin!
Can Products with Natural Ingredients Really Make a Difference?
In recent years, the popularity of natural skincare and cosmetics has risen significantly. Many people are questioning the ingredients in their everyday products and seeking out alternatives with natural ingredients. But can products with natural ingredients really make a difference? The answer is yes. Natural ingredients can provide a range of benefits for the skin, such as hydration, protection from environmental stressors, and anti-inflammatory properties. These ingredients are also often gentler on the skin than synthetics, making them a great choice for those with sensitive skin. It's important to note that not all natural products are created equal, so it's essential to do your research and look for reputable brands that use high-quality natural ingredients. When chosen carefully, products with natural ingredients can be a game-changer for your skincare routine.
We carefully hand-select products based on strict purity standards, and only recommend products we feel meet this criteria. 100% PURE™ may earn a small commission for products purchased through affiliate links.
The information in this article is for educational use, and not intended to substitute professional medical advice, diagnosis, or treatment and should not be used as such.
Sign up to our email newsletter for more blog updates and exclusive discounts.
< Older Post | Newer Post >