Thyme Essential Oil Benefits
How this kitchen staple can benefit your beauty routine
Posted on April 26, 2021
Written by: 100% PURE®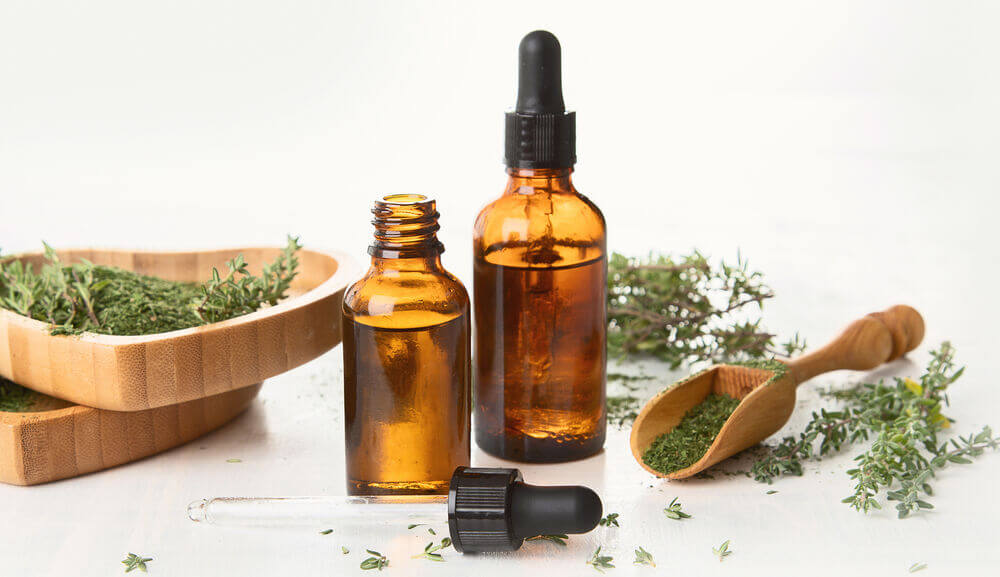 What better time to obsess over greens and herbs than in spring?
Now that spring is here, it's the perfect time to get started on a garden. And while those of us in apartments might feel limited in exercising our green thumbs, there are plenty of herbs out there that you can grow on your balcony, windowsill, or kitchen counter!
One of the easiest and most useful herbs to grow is thyme: an herb from the Mediterranean known for its savory aroma, low maintenance care, and distinct flavor. And maybe you're familiar with the culinary wonders of thyme; but what about its holistic benefits?
We're covering the many uses of thyme essential oil in your health and beauty regimen, and why it makes such a wonderful beauty ingredient!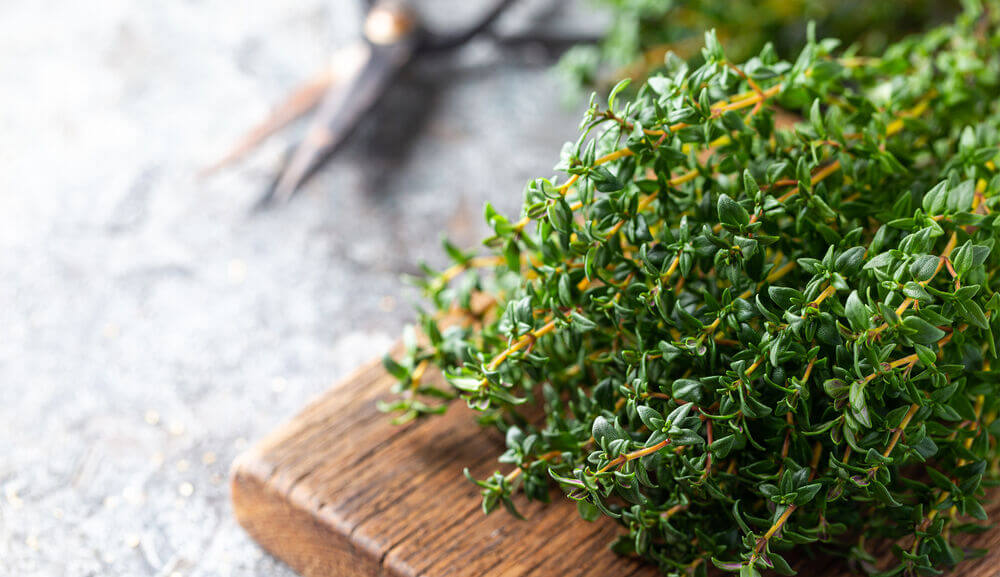 Benefits of Thyme for Health
Like many valued herbs, thyme is an excellent source of antioxidants, specifically vitamins C and A, which are essential for a variety of functions such as immune health. Thyme is also rich in minerals like copper, iron, and manganese.
And while supporting your immune system is key in preventing illness, thyme and thyme essential oil even has a history in folk remedies for respiratory conditions, including bronchitis and coughs, thanks to a component known as thymol.
As demonstrated in a study from the European Respiratory Journal in 2013, thymol can help suppress the urge to cough by modulating the beta-2 receptors and the mucociliary response.
Aside from immune and respiratory health, thyme may also be helpful for gastrointestinal health thanks to its antimicrobial properties, which may help protect your gut's microbiome and protective gastric mucus layers from "bad" bacteria.
For these reasons, thyme essential oil is an incredibly versatile substance for everyday life. But what's more is that it's great for skin care, as well!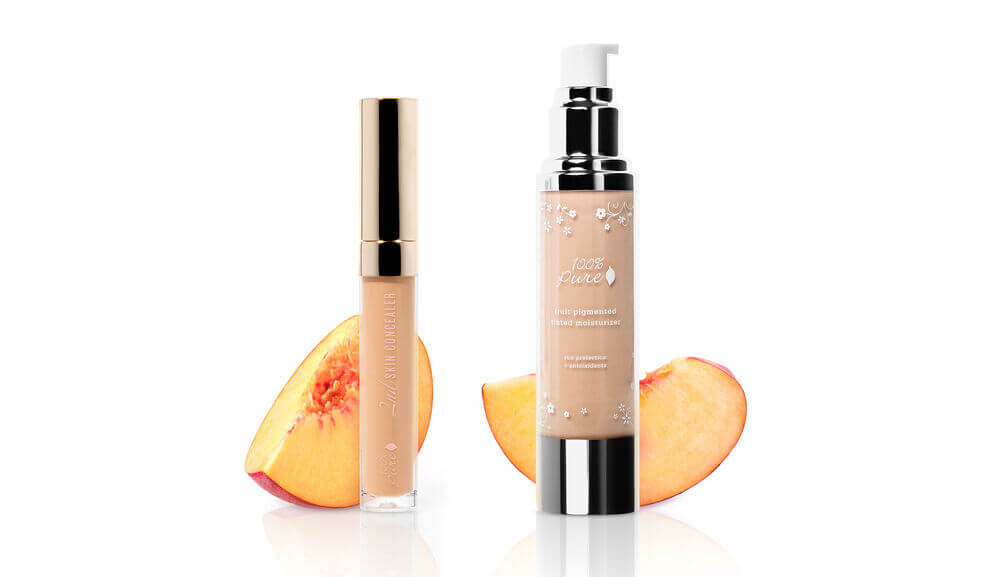 Benefits of Thyme Essential Oil for Skin
Thyme essential oil has a prominent history in skin care. Its been especially useful in cases of rashes, lesions, and common skin irritations like eczema (atopic dermatitis).
According to one study published in the International Journal of Dermatology, an antifungal topical cream made with 3% thyme essential oil was effective for healing lesions caused by fungal infections.
Thanks to its anti-inflammatory properties, thyme essential oil may also have benefits for those with atopic dermatitis. According to one 2018 study in International Immunopharmacology, it was found that thymol can inhibit the inflammatory response. It was also suggested to abate the swelling of the dermal and epidermal layers of the skin.
That's why we made our own Fruit Pigmented® Tinted Moisturizer with a combination of thyme, carrot root, and acai oil. This formula helps to hydrate and calm the skin for a clear, refreshed complexion.
In the case of using thyme essential oil for acne, this herb's antimicrobial properties can definitely come in handy!
While acne can be caused by a number of factors like diet, hormonal imbalance and reactions to certain products, it's most commonly caused by bacteria – specifically, P. acnes. But with the help of thymol's antibacterial effects, thyme essential oil can help prevent the onset of breakouts.
Try using the 2nd Skin Concealer – which is made with thyme – to conceal blemishes while actively fighting acne swelling and inflammation.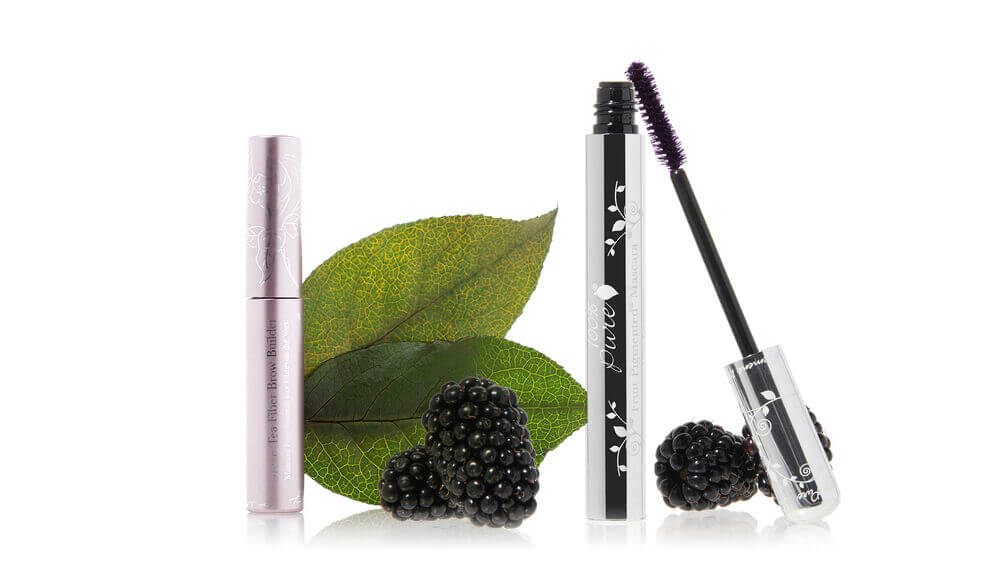 Benefits of Thyme Oil for Hair Growth
With its anti-inflammatory and antimicrobial properties, it's no surprise that thyme essential oil is often used for hair growth and scalp health!
In the scalp, thyme can help lessen dandruff by preventing inflammatory bacteria and nourishing the follicle, creating a healthy environment for new hair cells. Thyme can even stimulate blood circulation in the scalp, to encourage hair growth.
These benefits don't just apply to the hair on your scalp: thyme essential oil can also support eyelash and eyebrow growth. Its antimicrobial benefits are especially useful in these cases, as our eyes are already working hard to prevent pathogens from entering our bodies.
We use thyme in our Green Tea Fiber Brow Builder, which works to create fuller brows with the help of stimulating coffee beans and green tea.
For lashes seekinglength and volume, we love our Fruit Pigmented® Ultra Lengthening Mascara. This best-selling formula nourishes lash follicles with thyme, oat protein, and wheat protein, along with antioxidant-rich blackberry and blackcurrant.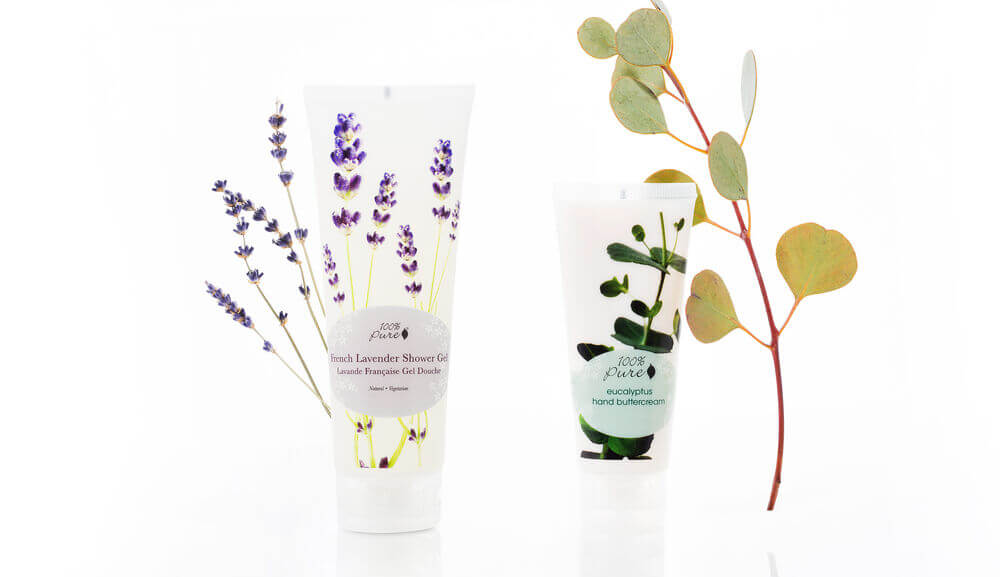 Benefits of Thyme as a Natural Preservative
Thyme essential oil offers uses for hair, skin, and bodily health… so what else can it do?
Thyme is also an effective natural preservative! This circles back to the herb's antimicrobial abilities. Not only does it help battle bacteria on and within our bodies, but it's even beneficial for maintaining product shelf lives.
Don't believe that something as inconspicuous as thyme could be that potent? There's actually quite a bit of research to back it up!
One study found that the research on thyme as a natural preservative was promising. A 2011 Polish study concluded thyme essential oil to be effective against strains of pathogens including Staphylococcus, Enterococcus, Escherichia, and Pseudomonas bacteria.
Another study from the Belgian Institute of Pharmaceuticals found that thyme essential oil performed as a viable cosmetic preservative (which is our favorite way to use it). Take our Eucalyptus Hand Buttercream for example, where you can find thyme working as a natural preservative alongside rosemary, grain alcohol, and eucalyptus.
Lavender has also demonstrated its effectiveness as an antimicrobial, which is just one more reason why we love lavender and thyme together! You can find this dynamic duo in our French Lavender Shower Gel, along with powerful antioxidants found in red algae and green tea.
Learn more about clean ingredients on our blog!
We carefully hand-select products based on strict purity standards, and only recommend products we feel meet this criteria. 100% PURE™ may earn a small commission for products purchased through affiliate links.
The information in this article is for educational use, and not intended to substitute professional medical advice, diagnosis, or treatment and should not be used as such.
Sign up to our email newsletter for more blog updates and exclusive discounts.
< Older Post | Newer Post >