The Right Way to Apply Mascara for Maximum Length & Volume
Make those eyes pop and shine with our guide to make your mascara work for you!
Posted on June 20, 2022
Written by: 100% PURE®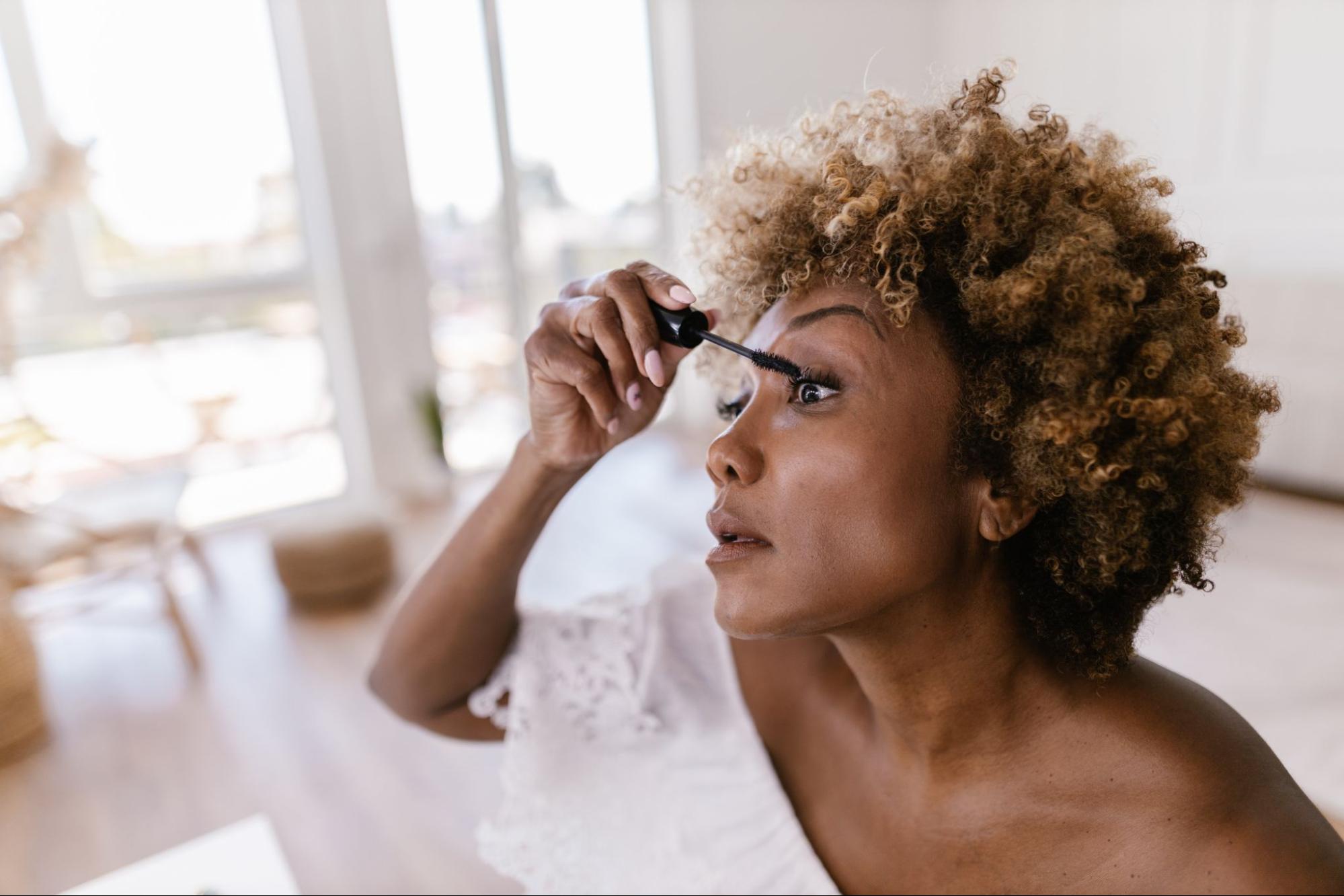 In our book, the eyes always have it – but we have to admit, they don't always look their best without a little help. And while diamonds may truly be a girl's best friend, mascara makes a very close 2nd. For those wondering what it is about mascara that we love so much, it's got to be the way we can totally transform our eyes and really, our entire look. From doll-like and demure to feline and flirty, we're addicted to all the different eye looks we can create with the variety of mascaras out there on the market.
Speaking of the mascara market, there are all kinds of options readily available competing to be, "the best." So which option wins? In our book, it's a combination of all mascara perks; lengthening, volumizing, and a long-lasting formula that we can wear day or night. Want to know our secret to mega lash length and volume all in one (no matter what type of lashes we naturally have, or what kind of mascara we're wearing)? Read ahead to find out.
Pick Your Poison: Different Mascaras for Different Outcomes
We've tried it all. Lash extensions, strip lashes…virtually everything. And we're here to say, there's nothing like wearing a surprisingly great mascara on our natural lashes. Everyone deserves their own "signature" lash look. But as we already mentioned, there are a ton of different mascaras out there. The options are practically endless. How then do we choose? We recommend starting with the desired look and then utilizing techniques for the perfect dynamic duo.
Lengthening | Of all the qualities we're looking for in a mascara, lengthening seems to be the most coveted – and for good reason. It can totally wake up our tired, up-until-2am eyes by cheating the shape and size of our eyes; hence why longer lashes via lengthening mascara is such a crowd-pleaser. Those of us searching for this option are classic yet creative. Usually happy with a nice pair of long-lashed eyes and a glossy or bold lip, we also enjoy having our quick & easy makeup routine down to a science. While we occasionally like to experiment with our look, we're more likely to find the lengthening mascara we like and stick with it. If this sounds familiar, wait until we share our unstoppable mascara application techniques. What to keep in mind with lengthening mascara:
Great for creating bigger, brighter eyes

Better for lashes that have natural moderate volume

Looks great with light makeup and daytime looks

Can be tricky to layer (but don't worry girl, we've got you)
Try: Fruit Pigmented Ultra-Lengthening Mascara
Fruit pigmented for rich, natural color that's safe for the sensitive eye area, this ultra-lengthening formula is perfectly slick to coat every strand, but strong enough to build up for long and lightweight fluttery lashes.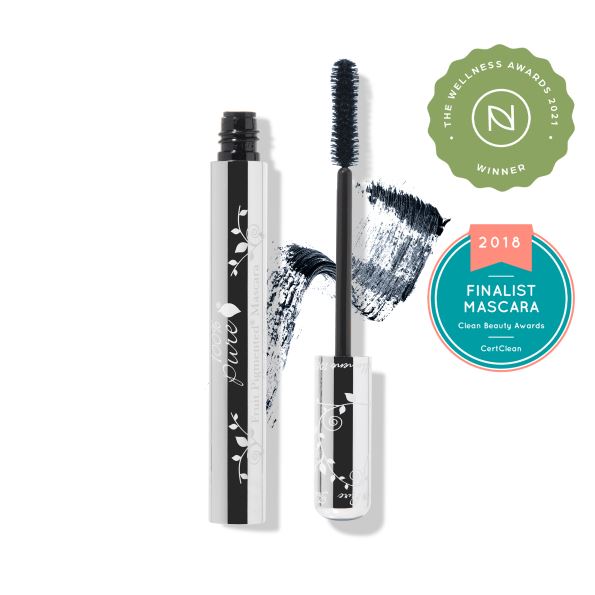 Waterproof | Folks who are going to vibe with waterproof mascara are likely living a very on-the-go lifestyle. From rushing to the office in the morning to after-work drinks (to possibly waking up in an unfamiliar bed…), or just guest spotting as the bride's right-hand friend, the waterproof mascara person needs a product that's reliable. The biggest issue that usually pushes us in this direction are bad experiences with smudgy or flaking formulas. We'll share our tips for applying waterproof mascara below for the best wear, but here's what we can expect from the best waterproof mascara formulas:
Long-lasting and long-wearing

Very defining, but not very volumizing

Great, unstoppable length

Difficult to remove
Newsletter
Subscribe
for more blog updates and exclusive discounts
Try: Avocado Waterproof Mascara by Credo Beauty
Natural formula meets an incredible long-wear in this avocado-enriched mascara. Conditioning oils create a smooth texture and help to prevent running and flaking with this full-coverage summer sweat-proof option.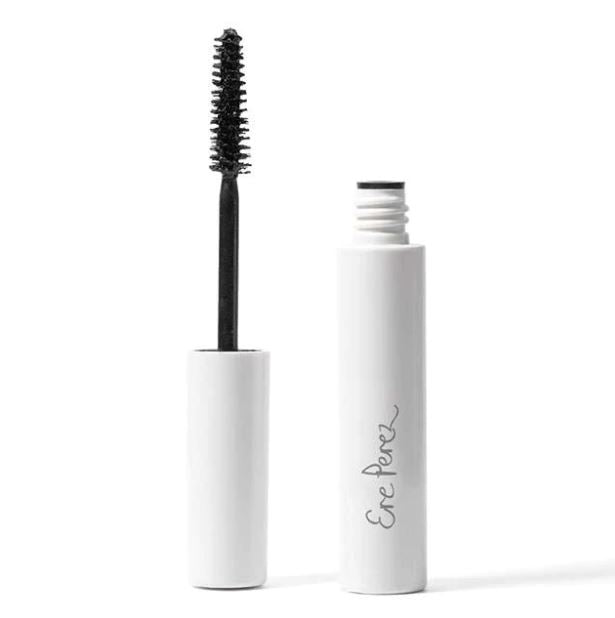 Volumizing | We feel a little heart flutter at a nice, full set of big voluminous lashes. It immediately makes the eyes the center of the makeup look, and it's impossible not to steal attention when done well. What's even more, is that any size of eyes, any length of lashes, and any eye color can make a volumized set of eye fringe smolder. The girlies who go gaga for this look typically love bold eye looks and a more-is-more approach, upper and lower lash mascara, and mascara is the one beauty product we wouldn't leave the house without. Here's what's important to remember about volumizing mascara:
Creates the illusion of wider eyes

Pairs well with any (or no) eye makeup

Volume doesn't always equal length

Can sometimes result in smudging or flaking
Try: Maracuja Mascara
Want a mascara that can perform and condition while we wear? Here's our mascara match made in heaven. Star players tea, cocoa, seaweed and vitamin B5 create a lash-supporting dream team for a thick, dark fringe in 3 different shades.
We're just going to come right out and say it…a lot of us confuse lengthening and volumizing. And many of us simply want both – rightfully so! We're big fans of having our makeup and wearing it too. See the following section to learn how we do it.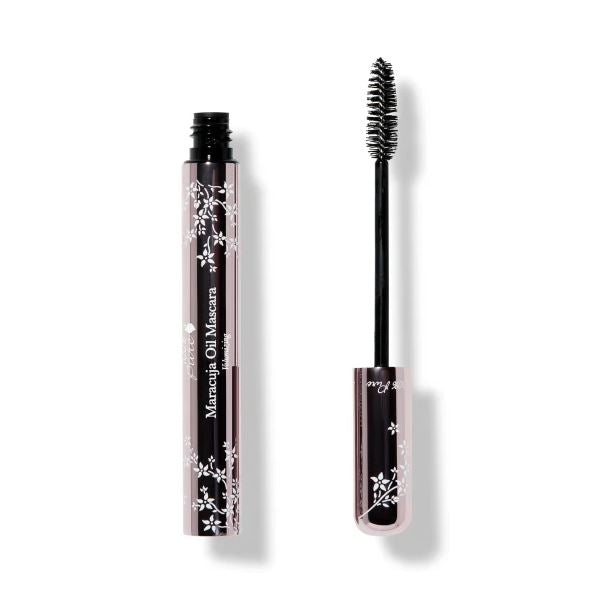 Method to the Mascara Madness
Now with anything beauty, the product can only take us so far. Over the years we've figured out how to apply mascara – it's not as easy as one may think. Here's our 5-step technique to a flawless mascara application for the most volumized, lengthened lashes we've ever seen.
Curl | This probably comes as no surprise but starting with a good curl is a total game-changer. Those with naturally curly lashes may want to skip this step, but those with very straight, coarse, or short lashes may want to kick it up a notch by curling several times.
PRO TIP: try warming the lash curler with a bit of warm air from a blow dryer either before clamping onto the lashes or while they're on the eye. Safety first – be sure to keep the heat and air speed low! And just like with hair, finish with a cool shot to set.
Coat 1 | Yes we said it, coat 1 as in multiple coats for this jaw-dropping look. For the first coat of mascara, we're going to hold the wand parallel to the eye and with our eyes closed, lightly drop the mascara wand onto the lashes between the lashes and the eyelid. Gently hook the wand into the individual lash hair and roll upward, curling the product into the eyelashes.
One of the reasons this is so crucial is that it helps to coat every part of the lash; super important for those with lighter eyelashes. This move also helps to reinforce the curl we just achieved with the eyelash curler. And this movement almost helps to comb the lashes out for the most extreme length.
PRO TIP: sometimes this step can transfer a bit of product onto the eyelid. It's pretty easy to wipe or pluck off after the mascara is dried, but a cotton bud and some makeup remover will work just as well.
Coat 2 | Now we're ready for our more traditional second coat, where we're applying mascara "under" the lashes, or closest to the ball of the eye. Again, we want the wand horizontal and parallel to the eye, but in the same way that we rolled the wand in the previous step, we're going to wiggle the wand to comb through any stubborn lashes or mascara clumps from our last step. It's pretty important to do this quickly while the mascara is still wet from the first coat, as it will result in the best layering.
Clean | Once both coats are dry, go in with a clean mascara spoolie and brush through the lashes to remove clumps and flakes and create even more length.
Redip | For our final coat we're going to go in with a super-thin layer by wiping all the excess product off the mascara wand before this last coat. We'll apply this as the eye is open in the traditional way, wiggling at the roots and moving the wand in a zig-zag motion which creates more volume, more length, and ensures every little lash strand gets coated. If necessary, layer on another light coat while this is still wet for the literal most dramatic lengthening lash look ever.
We carefully hand-select products based on strict purity standards, and only recommend products we feel meet this criteria. 100% PURE™ may earn a small commission for products purchased through affiliate links.
The information in this article is for educational use, and not intended to substitute professional medical advice, diagnosis, or treatment and should not be used as such.
Sign up to our email newsletter for more blog updates and exclusive discounts.
< Older Post | Newer Post >