Natural Acne Treatments for Blackheads
How to get rid of blackheads for good with targeted products, home remedies, and PM skin care
Posted on September 21, 2019
Written by: 100% PURE®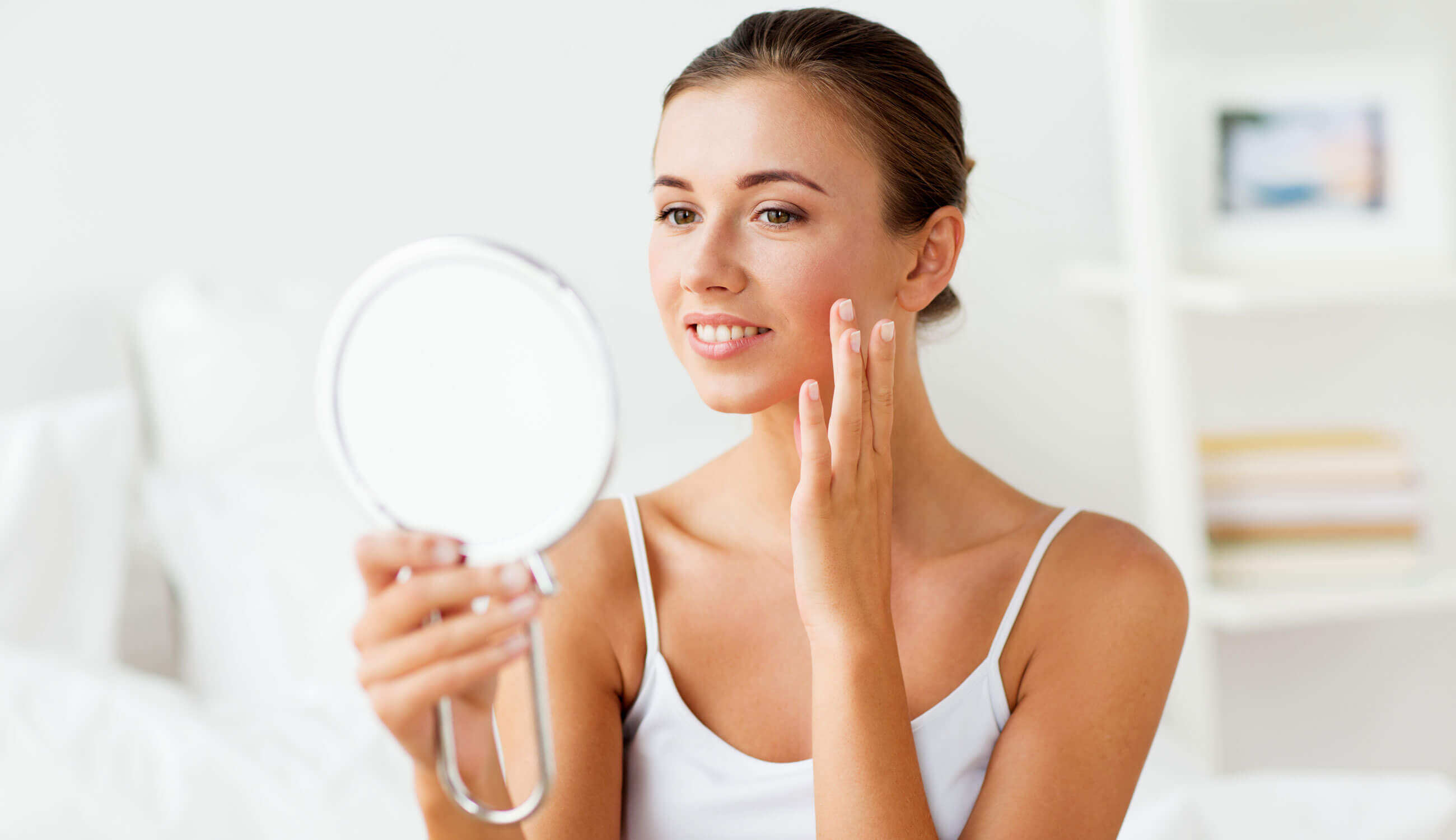 What are some ways that you keep your skin soft and clear? Some swear by exfoliation, while others are sure that a potent serum in the evening does the trick. No matter which way you approach skin care, we're all a fan of being blemish-free - which makes the sudden appearance of a blackhead even more unwelcome.
Unlike hormonal breakouts or reactionary rashes and bumps, blackheads can sometimes seem unexplainable. We'll talk more below about what blackheads are, why they form, and how to prevent them. No need to treat acne with harsh acids, peels, or violent scrubbing – natural acne treatments will do just fine!
What Are Blackheads?
If you've never had a blackhead, they can be a rather unappealing sight, especially depending on where the bump has decided to open up shop. A blackhead is similar to any breakout or pimple that forms on your skin. Now imagine that the very peak of that bump is black and the core of it is pulsing with discomfort – that is a blackhead.
Technically a blackhead is a breakout that forms a plug of sorts, generally in a hair follicle. The plug consists of sebum or oil produced by our own skin and as it remains stuck, the surface of the oil oxidizes and turns dark or black - hence the term blackhead.
What Causes Blackheads?
Most of us have all kinds of ideas about what causes our breakouts (for example stress, poor diet, bacteria, and hormones). But blackheads are caused by one thing, and one thing alone: a plug of oil.
As simple as this form of pimple is to understand, it's not so easy to remove or prevent. Since blackheads are caused by a plug of oil, they can happen in a variety of places – basically anywhere on your body that produces its own oil and contains a hair follicle.
One of the most common environments where blackheads form is on the nose. As one of the oiliest areas on our body, the nose is a breeding ground for blackheads. Even dryness can trigger a blackhead to form, if dry or dead skin cells work their way down into the follicle.
This buildup traps oil underneath it, while the skin above sends the message, 'hey, I need moisture up here!' As a result, more and more sebum (oil) builds up, but the plug keeps it trapped. This creates a bump that eventually grows into a blackhead, once the head of it is oxidized to a dark brown or black color.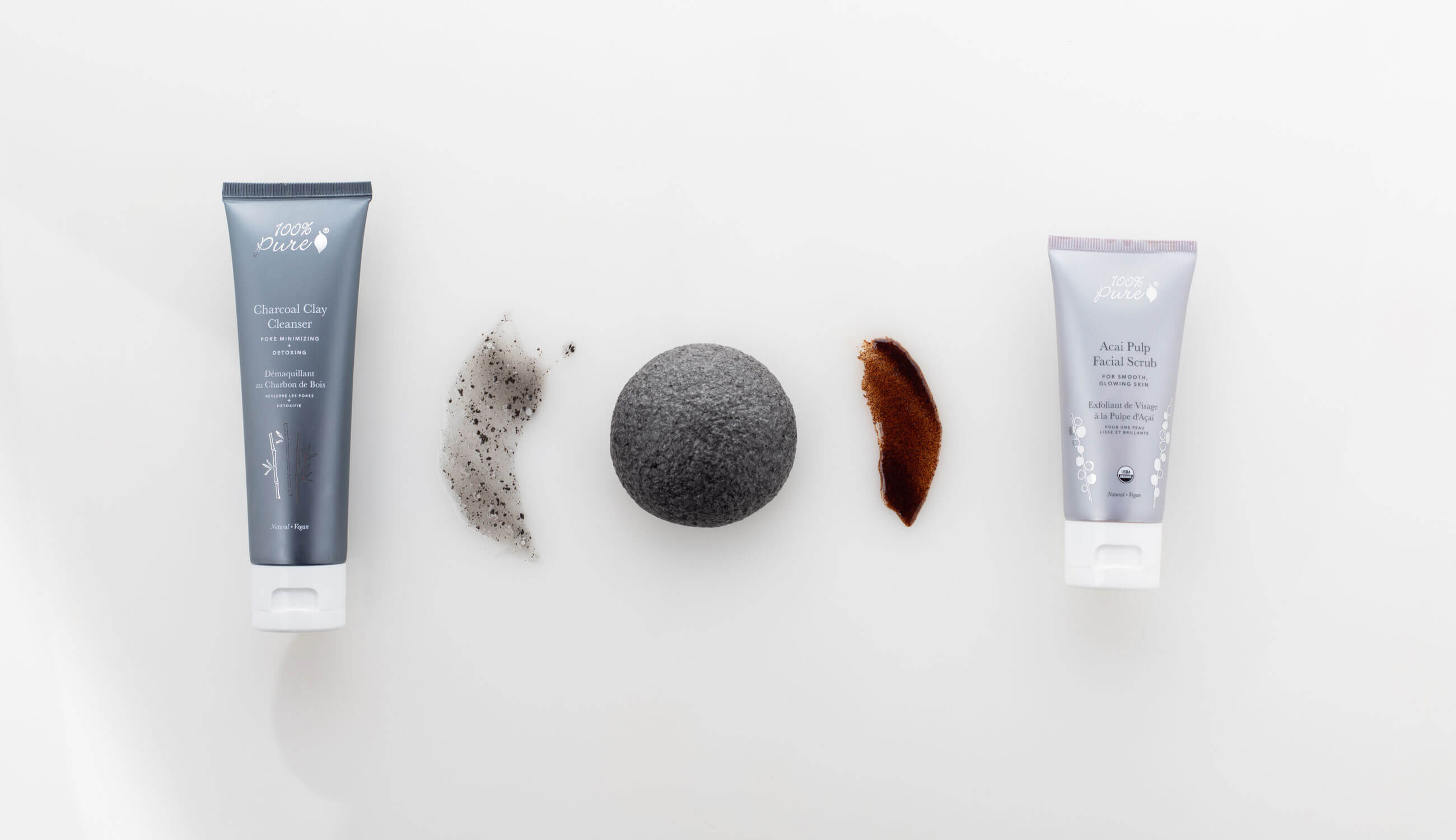 How Can I Prevent Blackheads?
When it comes to battling acne, most will first recommend a healthier diet, reduced stress, and increased water intake. Blackheads are more tricky to banish – it takes a little more elbow grease. Start with a consistent cleansing regimen, incorporate exfoliating, and use a natural acne treatment everyday. These products and techniques are sure to help:
Starting with this product, voted by Self Magazine as one of the best in healthy beauty 2018, this vegan facial scrub feels like heaven on clogged pores. It provides a fine polish to the skin that leaves your pores clean as a whistle, while smoothing away rough, dead skin. It's one of the best natural acne treatments for blackheads, because it uses a combination of a physical exfoliants and fruit enzymes to resurface and balance the texture of your skin.
Acai fruit contains vitamin A, which works to create new skin faster. This scrub also contains grape seed powder and exfoliant, which are both full of a gentle enzyme called tartaric acid. Tartaric acid helps to stimulate collagen, de-clog pores, and promote healthy skin for clear texture and a radiant glow. Use this cleanser in your morning routine, but don't overdo it – start with once a week and build up from there (likely 3 times weekly is plenty).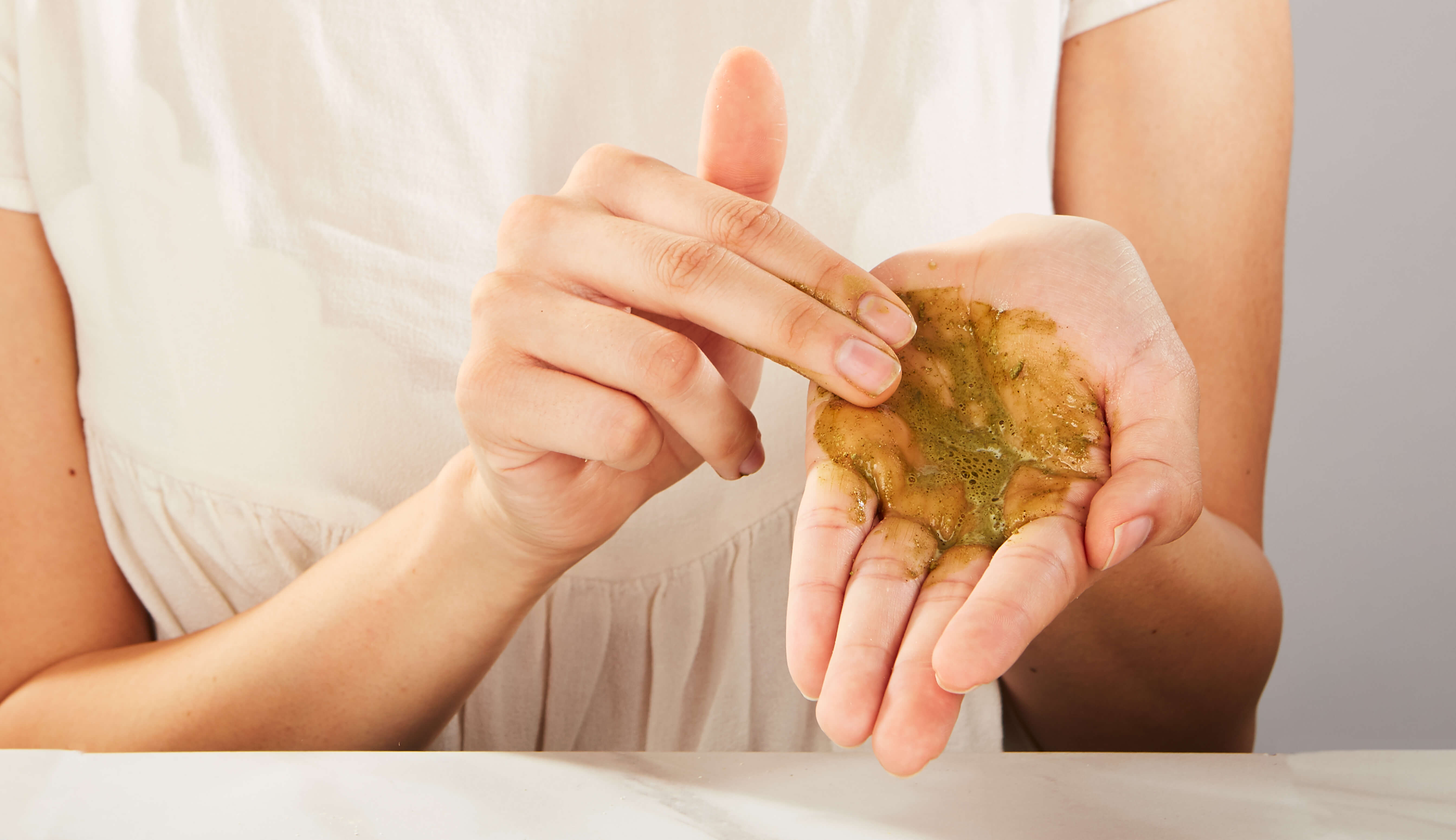 This powerful powder cleanser is a two-pronged natural acne treatment for battling blackheads. The gently exfoliating texture means it can effectively slough away dead skin, while purifying pores with herbs and botanicals. Italian green clay absorbs and pulls excess oil away from the skin, without over-stripping the skin's natural lipids.
To keep clogged pores in check and acne at bay, replace your normal pore-purifying cleanser with a powder formula. Instead of using abrasive scrubbing methods or chemical exfoliants to unclog your pores, employ the power of powder. This particular water-activated cleanser is made with potent herbs and botanicals, which can effectively purge pores to reduce the appearance of blackheads.
The konjac sponge is for those looking for a low-fuss natural acne treatment, or those with sensitive skin. This all-natural face and body sponge works amazingly well against blemishes. The sponge itself is made of konjac root, a native Asian plant that gently clarifies the skin. When you're done with this sponge, there won't be a plug left in sight or a dry skin cell to go around.
This sponge also contains bamboo charcoal, another ingredient that detoxifies the skin. The charcoal is excellent for pulling impurities out of pores, and giving a clean glow to skin that's immediately noticeable after use. Pair with a creamy cleanser and go to town – or use alone with warm water as a massaging exfoliant on the skin, for an incredibly gentle clean.
If you're a fan of charcoal but want something a little smoother in texture, this is a wonderful option. It contains many of the same natural detoxifying properties, and shares similar results of brightened, clarified skin.
This cleanser uses the enzymatic power of lemon not only to brighten, but to gently eat away excess oil, dead skin cells, and acne-causing bacteria. Gently exfoliating lemon also speed up skin cell turnover to reveal new, smooth skin – and prevent dead skin buildup in pores. Combined with the detoxifying power of kaolin clay, charcoal in this cleanser literally pulls out trapped dirt, oil, and debris for fewer blackheads in minutes.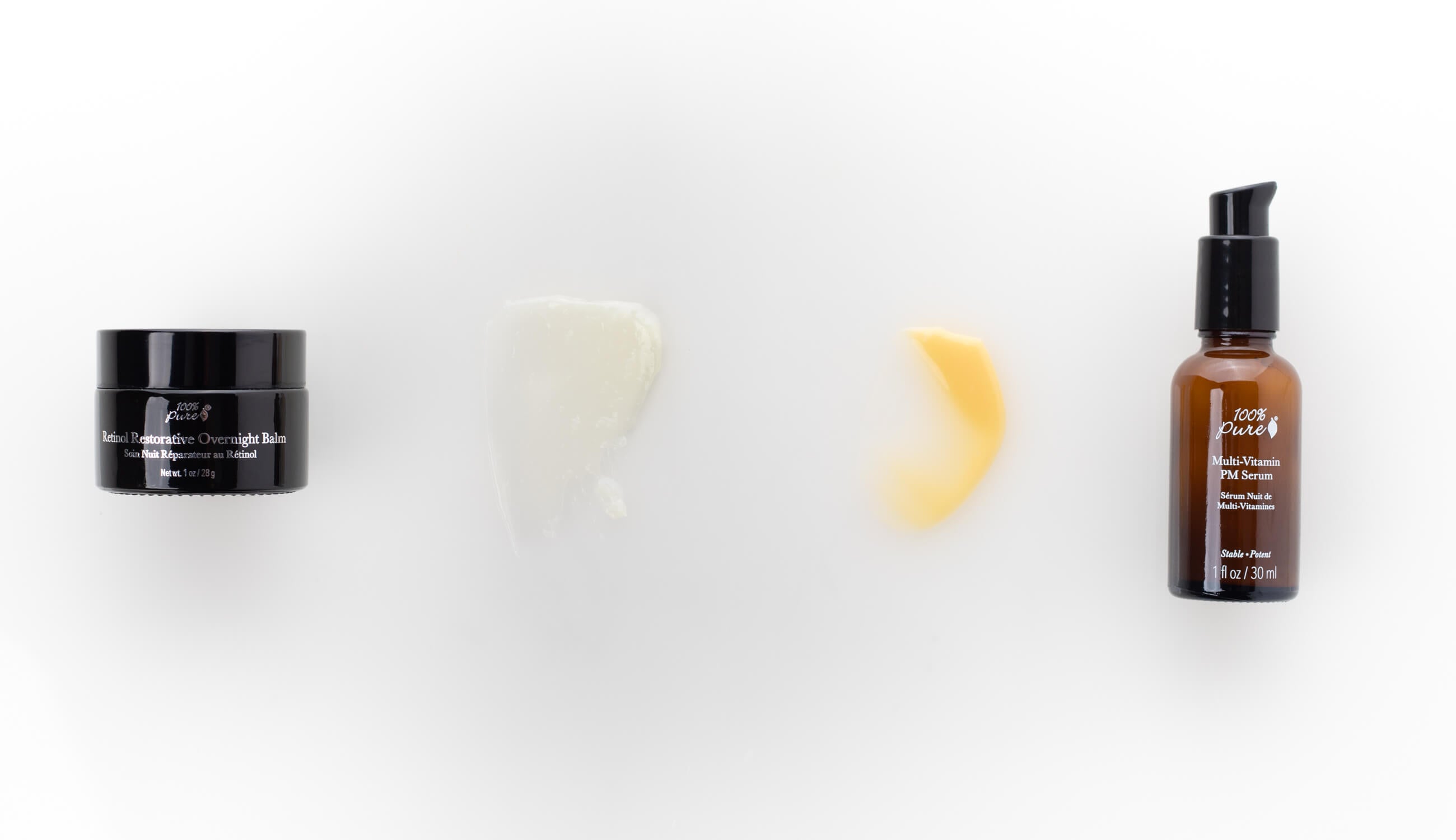 Nighttime Treatments for Blackheads
There are some products that simply work better in the evening to banish unsightly blackheads. Retinol is one of those ingredients, since it can cause skin damage and sensitivity if exposed to the sun. Retinol works great at night for blackheads because it is known to chemically remove dead skin and unclog pores, creating a temporary shrunken pore effect.
Incorporate retinol into your routine with our antioxidant-packed Multi-Vitamin + Antioxidants Potent PM Serum or our skin-smoothing Retinol Restorative Overnight Balm. Our lightweight PM serum may help to prevent acne with retinol and vitamin C, which gently resurface the skin and draw impurities from pores. Use the nighttime retinol balm for deeply hydrated skin with a luscious blend of avocado, olive, and shea oils, plus protective beeswax and brightening vitamin C.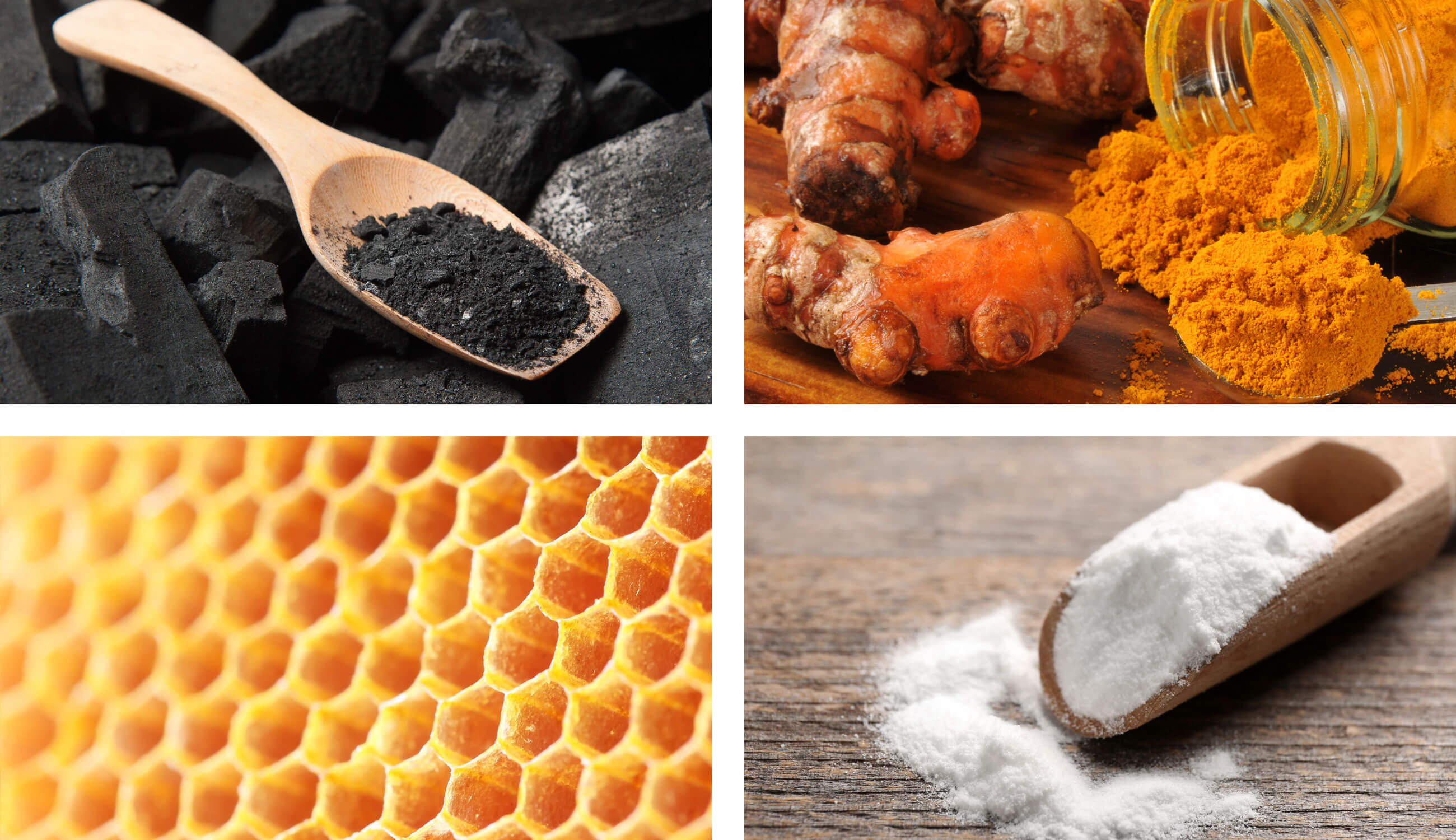 DIY Anti-Blackhead Treatments
We love a good DIY – especially when it comes to skin. If you're feeling creative, mix up a few home remedies. Try a mask containing charcoal, turmeric, baking soda, or honey, or simply try a few spot treatments. Share your pure beauty selfies with us on the 'gram to let us know how you're staying blackhead-free in 2019!
The following ingredients can be combined to form an ideal at-home anti-blackhead mask treatment, or mixed and matched for best results:
Charcoal
Detoxifying, clarifying for very oily areas, and naturally brightening on the skin. Can also be used as a spot treatment on blackheads, to pull debris from the pores.
Turmeric
Clarifies pores, gently exfoliates and imparts a warm glow for olive and deeper complexions.
Honey
Naturally antibacterial, soothing, and balancing but also loosens clogged pores to release dead skin and trapped oil.
Tea Tree Oil
A potent antibacterial and anti-inflammatory essential oil that soothes active breakouts while killing acne-causing bacteria trapped in the pores. Also works as an excellent spot treatment when mixed with one part water.
Apple Cider Vinegar
A famously degreasing ingredient, ACV can help fight acne breakouts by controlling excess oil and killing acne-causing bacteria. May also reduce the appearance of acne scarring.
Baking Soda
Use as a mild exfoliant that soaks up excess oil and temporarily brightens uneven complexion.
Want more deets on caring for acne and acne treatment products? Check out our guide to choosing the right acne skin care for the job, and don't forget to ditch those harsh and stripping synthetic chemicals! Your skin will surely thank you.
We carefully hand-select products based on strict purity standards, and only recommend products we feel meet this criteria. 100% PURE™ may earn a small commission for products purchased through affiliate links.
The information in this article is for educational use, and not intended to substitute professional medical advice, diagnosis, or treatment and should not be used as such.
Sign up to our email newsletter for more blog updates and exclusive discounts.
< Older Post | Newer Post >