The 4 Best Vitamins for Dry Skin
Are you supplementing your skin care routine with these beneficial vitamins?
Posted on December 21, 2022
Written by: 100% PURE ®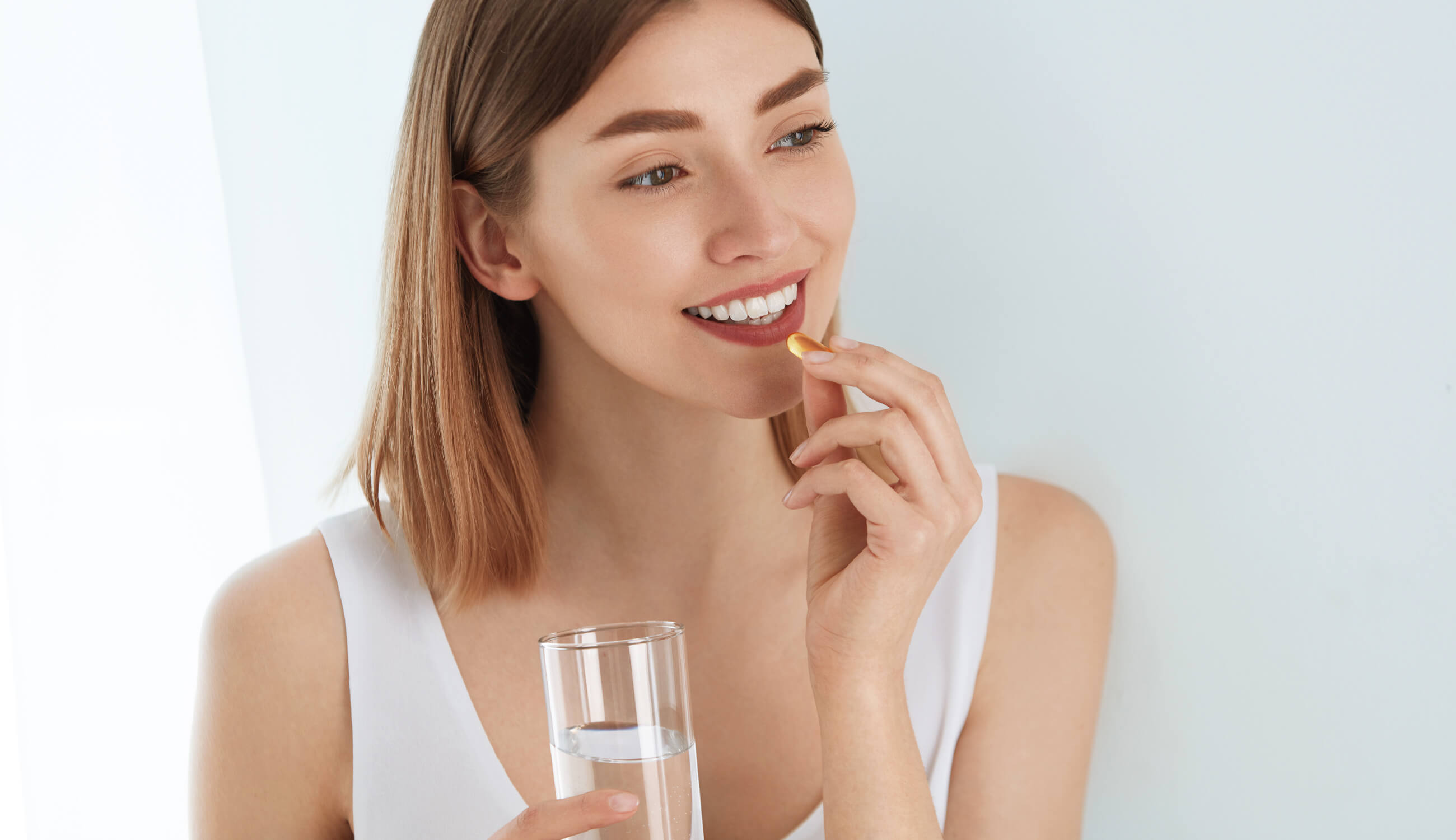 Raise your hand if you've ever been personally victimized by dry skin. No matter what skin type you have, we've all felt the discomfort of dryness before – maybe a stripping face wash did you wrong, or winter weather got the best of your lipid levels.
Tackling clean beauty solutions head-on is one of our 2023 resolutions and, in this case, we're looking at natural ways to bring dry skin back into balance. You can target dry skin with a few key vitamins, and completely change the moisture balance in your skin. We've got our VIP list of the 4 best vitamins for dry skin featured below!
#1: Vitamin C
If you're a frequent reader of our blogs, you've heard us touting the importance of vitamin C more than once. Ascorbic acid or vitamin C is a powerful antioxidant, which essentially means it's a potent multitasker for improving skin. It's known for promoting collagen production and firmness, lessening the appearance of hyperpigmentation, and enhancing overall facial clarity.
When used as a topical vitamin for dry skin, ascorbic acid is famed to be anti-aging. Vitamin C works against age-causing free radicals by neutralizing their damaging effects – including skin dryness. Vitamin C helps to repair our damaged skin cells and provide UV protection. As a multifaceted vitamin powerhouse, vitamin C triggers a skin healing response causing skin cell regeneration and collagen support.
A process called transepidermal water loss happens when our skin's protective barrier has been damaged, and moisture is drawn into our surrounding environment. Vitamin C lives within the outer layers of our skin, and supports water retention. Paired with hyaluronic acid, vitamin C is especially beneficial for plumping up skin's protective barrier.
Looking to work this vitamin into your routine? Our original Vitamin C Serum helps with skin suppleness, hydration, and vibrance. For an even more potent dose of vitamin C, ramp up to our Multi-Vitamin PM Serum.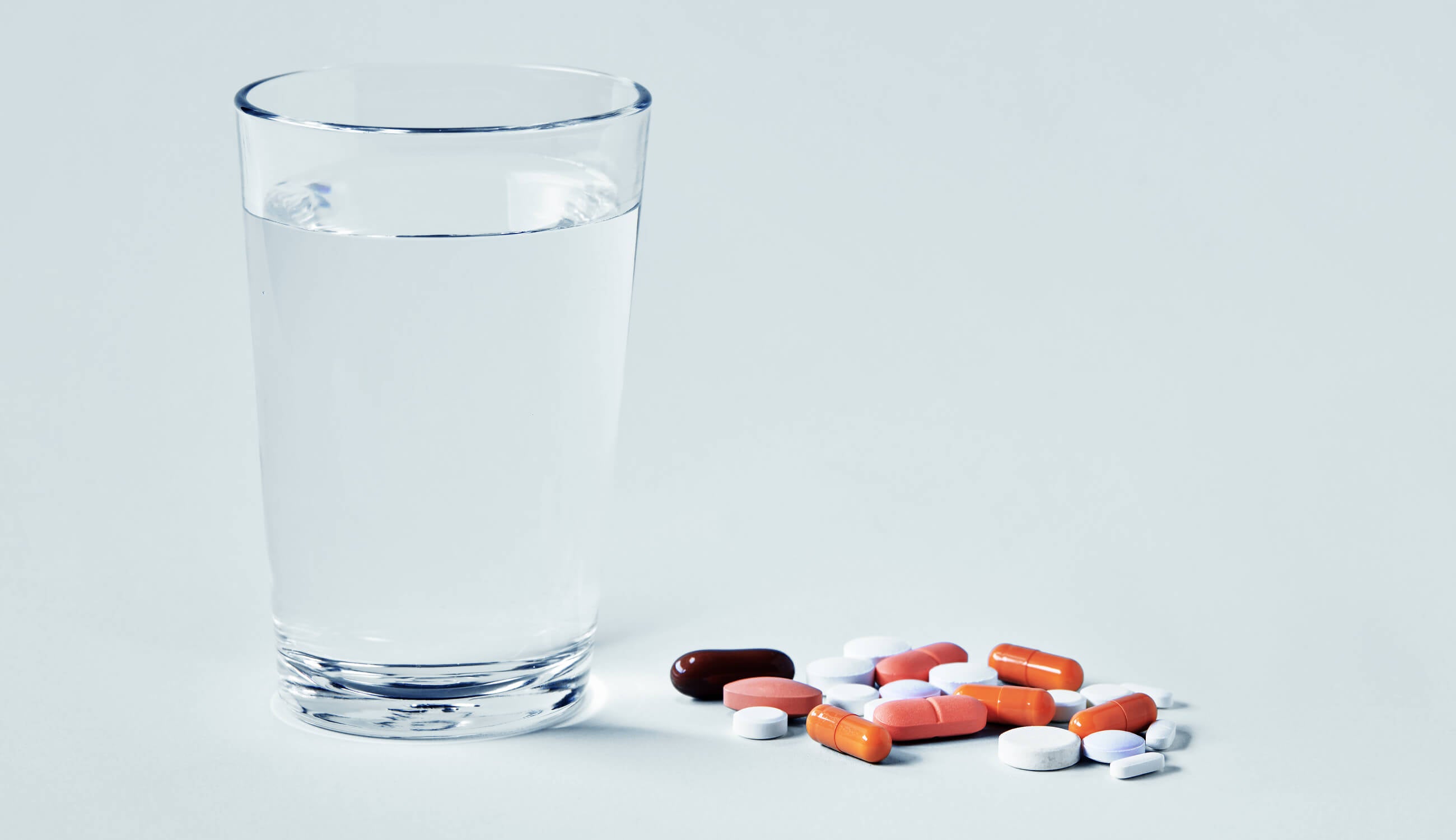 #2: Omega-3
We've always known that omega-3 is a crucial vitamin, backing up its claim as an 'essential' fatty acid. Since our body cannot produce this nutrient naturally, it's up to us to work it into our diet and supplement routines.
Omega-3 has an anti-inflammatory response to UV exposure, and helps to fight sun damage in our skin. Like vitamin C, this nutrient also supports collagen production to maintain skin smoothness and elasticity.
What makes omega-3 one of the more important vitamins for dry skin? This omega plays a critical role in the seal of our skin. To stay hydrated, we need to prevent moisture loss by fortifying the skin's outer layer. Omega 3 seals in moisture to eliminate dryness, flaking, and discomfort – three symptoms commonly associated with dry skin types.
Newsletter
Subscribe
for more blog updates and exclusive discounts
If you're looking to work omega-3 and other helpful vitamins for dry skin into your routine, a great moisturizing option is the Hydra Drench Cream. This moisturizer features a rose water and chia seed gel base to deeply soothe itchy, dry skin.
Chia contributes skin supportive proteins while also acting as a humectant. Since more than two-thirds of the fats in chia seeds are omega-3 fatty acids, this moisturizer delivers a whopping dose of this vital nutrient right where you need it.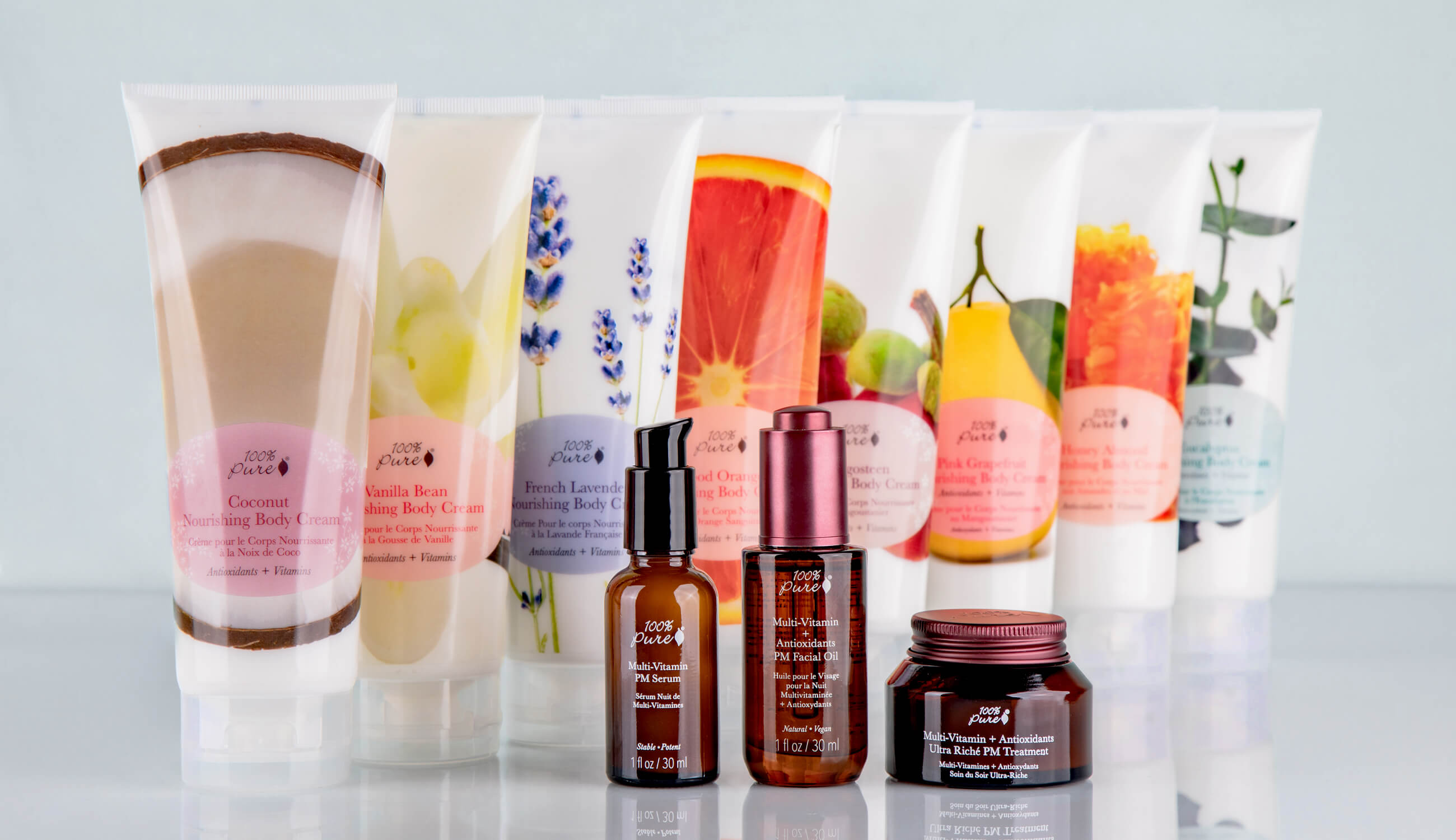 #3: Vitamin B
When we talk about vitamin B through the lens of skin care, we're probably referring to niacinamide or vitamin B3: protective vitamins against sun exposure and related skin damage.
In the case of dry skin, vitamin B is crucial because a deficiency of this vitamin can cause some really undesirable skin problems. The 8 vitamins that contribute to the overall vitamin B category support proper brain health, digestive function, energy levels and of course, healthy skin.
When applied topically, niacinamide (vitamin B3) will live in the epidermis or the outermost layer of skin. It will act as a regulator, sealing in moisture and battling transepidermal water loss. As an antioxidant, this vitamin also protects against UV damage, supports smoothness and suppleness, and reduces the appearance of fine lines.
One of the first places we see aging is around the eyes. If you have dry skin and you want an anti-aging eye cream, ensure the formula includes ingredients that contribute vitamin B. In addition to applying Coffee Bean Caffeine Eye Cream during the day (a great source of two vitamins for dry skin), pat on our Retinol PM Eye Cream for a nighttime niacinamide boost.
#4: Vitamin E
While hoarding our collection of vitamins for dry skin, vitamin E is our first and true love. This ingredient calms and soothes many inflammatory skin conditions; extreme dryness, psoriasis, and eczema can all be eased with vitamin E.
This nutrient is an essential building block of the skin, fortifying our skin's layers and playing a vital role in cell function. As an antioxidant, vitamin E fights skin-drying free radicals and also has an anti-inflammatory response to UV exposure and sun damage. Vitamin E's moisturizing and scar-diminishing properties also make it a popular ingredient in scar and stretch mark treatments.
Since vitamin E is fat soluble, you'll find lots of body creams and oils on the market boosted with this skin antioxidant. For the most lasting power, you'll want to find a body care product that combines both vitamins C and E, as they're even better together than they are individually.
PRO TIP: For a more intense moisture treatment, try using a balm or salve over your regular body moisturizer. Our Skin Support Stretch Mark Butter isn't just for new moms; while using vitamin E for stretch marks definitely has its benefits, this vitamin will also help you tackle dry skin with help from rich cocoa butter and silky acai oil.
As for nighttime use, we have the perfect facial oil for your vitamin E needs. Our Multi-Vitamin + Antioxidants PM Facial Oil is a divine blend of vitamin-rich oils, designed to act as a glam squad for your skin. In terms of vitamins, the gang's all here: restorative vitamin E, vitamin C, anti-aging retinol, and anti-inflammatory vitamin D. A host of nutrient-rich fruits like apricot, pomegranate, and grapefruit penetrate deeply into the skin for an enviable radiance and lasting hydration for all skin types.
Need more support for your dry skin? We can help with a list of the best serums for dry skin, our picks for the most moisturizing eye creams, and even a full skin care tutorial for dry skin!
We carefully hand-select products based on strict purity standards, and only recommend products we feel meet this criteria. 100% PURE™ may earn a small commission for products purchased through affiliate links.
The information in this article is for educational use, and not intended to substitute professional medical advice, diagnosis, or treatment and should not be used as such.
Sign up to our email newsletter for more blog updates and exclusive discounts.
< Older Post | Newer Post >