The 11 Best Teeth Whitening Tips
Teeth whitening DIYs and toothpastes, plus brightening makeup tips
Posted on October 15, 2021
Written by: 100% PURE ®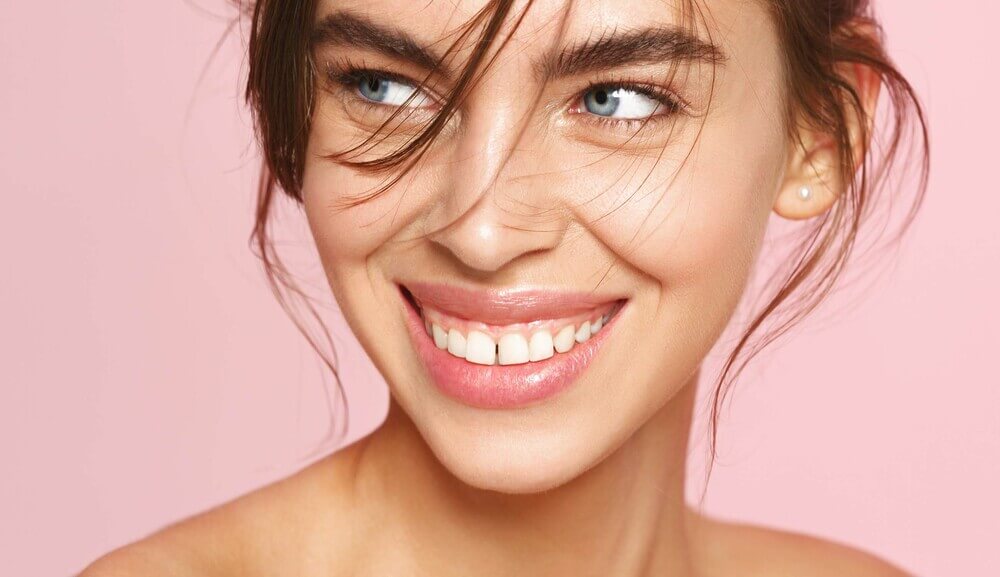 All in favor of having pearly whites, say "Aye!" White teeth are common on TV and social media (thanks a lot, beauty filters), which can make it feel that much more awkward for those of us that don't have white teeth naturally.
Lucky for us, there are plenty of ways to make teeth appear brighter without an expensive dentist's office visit. We've got the best whitening toothpaste options, and some oral hygiene tricks that'll keep our breath fresh and our smiles nice and bright! Here's what we're doing for our TikTok-filter-worthy smiles.
What Causes Teeth to Yellow?
Let's start with some of the reasons our teeth aren't white in the first place so we can begin brighter teeth habits.
Daily Tea, Coffee, and Wine
Yes, this one hurts because our favorite caffeinated beverages definitely help us get through the day. But for those of us that drink coffee and tea frequently, they could be adding to teeth discoloration.
There's a component of certain foods and drinks called tannins. For wine drinkers, we know that tannins are a key component of wine body and flavor. Unfortunately, this element of coffee, tea, and wine can build up on the teeth, leading to discoloration.
Smoking
This habit will always lead to darkened teeth. Because there are tons of ingredients and chemicals in cigarettes – like tar – they will aggressively stain the teeth. The result is a grey, yellow, or brown hue to once-white teeth.
Sauces, Especially Tomato
Who doesn't love a bowl of spaghetti? Turns out sauces with strongly acidic bases, including tomatoes and vinegar, tend to damage the teeth.
Vibrant Produce
Yes, this one hurts, too. Richly colored fruits and vegetables like cherries, beets, and pomegranates don't just go away when we swallow them. Apparently, they're leaving something behind. The vibrant colors in these fruits can actually penetrate the teeth and cause staining, especially if they contain acids.
Artificially Colored Drinks
Yikes, right? Artificially colored soft drinks, energy drinks, and sports drinks don't do our teeth any favors. They can lead to stubborn staining over time, which can be difficult (and expensive) to remove.
Junk Food
While we're on the subject, artificial coloring in any food can cause staining. This goes double for candy. We know that sugar is no friend to a healthy smile. So, if we're after white teeth, let's limit our candy intake to Halloween and special occasions.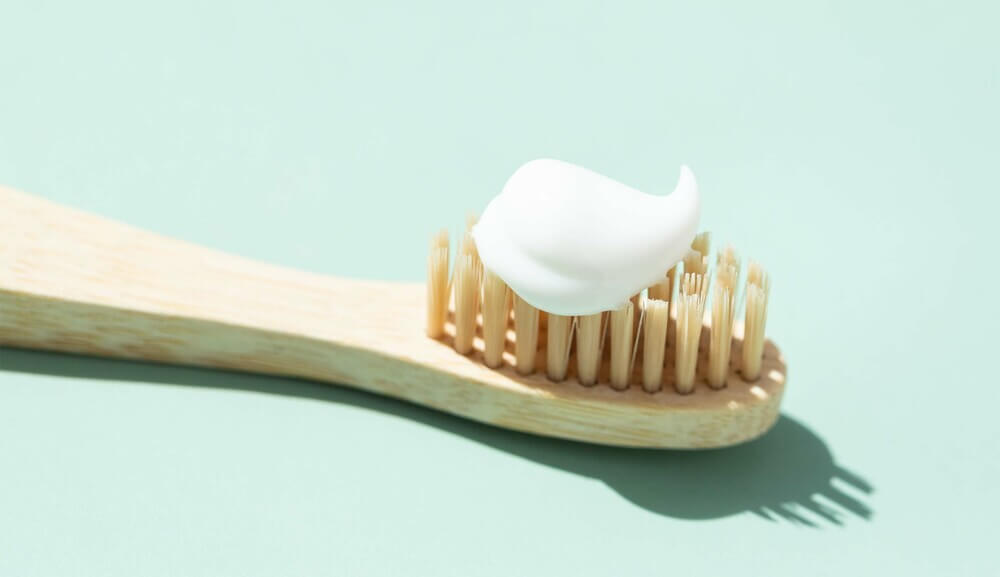 How Does Teeth Whitening Work?
For those of us with lifestyles that include any of the above, we might be asking, how do the best teeth whitening products and techniques work? Since most stains are clinging to the outer layers of the tooth, made of enamel, the best whitening toothpastes and products work by breaking the stains up into smaller bits.
This does tend to loosen the stains some. However, it allows teeth to appear brighter and the stain to appear less prominent.
The active ingredients in the best teeth whitening toothpastes and whitening remedies get absorbed into the porous outer layers of our teeth. They help to either bleach the stain or loosen the stain. They accomplish this typically in little to no time and in one or two treatments! Here are some of our favorite ways to whiten our teeth at home.
Best Teeth Whitening DIYs At Home
Baking Soda
We grew up with our parents using baking soda to get rid of stains in clothes and in the carpet. However, we were also shown how to use it for a brighter smile. Adding a bit onto our toothbrush to brush with it, or adding it to mouthwash for a brightening tooth rinse, works just as well as any teeth whitening toothpaste.
Though using baking soda directly on the teeth can be a bit abrasive, trying it mixed with toothpaste, water, or mouthwash for a rinse can reveal brighter teeth instantly.
Peroxide
Another home stain remover, we've often used peroxide on household stains and, of course, to treat cuts. Little did we know that hydrogen peroxide is often the active ingredient in many over-the-counter and in-office teeth whiteners. Using this as an at-home remedy is a great way to maintain the bright white smile that our dentist gives us.
Oil Pulling
For those that haven't heard of this remedy, oil pulling typically uses a light oil – like coconut oil, which is naturally antibacterial – to eliminate stain-causing bacteria in the mouth. A generous amount of oil is spread through the mouth, swished around and 'pulled' through the teeth (similar to a mouthwash).
While it may not whiten teeth per say, studies have shown that oil pulling does decrease oral bacteria for a healthier smile.
Strawberries
While we did mention that richly colored fruits tend to stain the teeth, there's one exception to that: strawberries. This is because of a particular active enzyme in strawberries that behaves like peroxide or baking soda on the teeth. One of the best teeth whitening DIYs is to mash strawberries with baking soda (this will neutralize the citric acid from strawberry), apply to the teeth, and reveal a brighter smile at home.
PRO TIP: Mix hydrogen peroxide and baking soda together for the best teeth whitening DIY.
The Best Teeth Whitening Products and Best Whitening Toothpastes
While we're always a fan of a home remedy or DIY, there are too many of the best teeth whitening products on the market to pass up. A lot of these use natural ingredients like baking soda and charcoal to help remove tooth stains and reveal a beautiful set of pearly whites.
Natural teeth whitening products can be found in stores, but if you prefer to shop online they can be delivered to your doorstep by companies like Thrive Market. Here are a few to consider for home teeth whitening:
Best Teeth Whitening Makeup Hacks
Sometimes, we might not have time to whiten our teeth. Or, maybe we've whitened them with one of the best whitening toothpastes (or whitening home remedies), but we want them a little bit brighter. In that case, we do have a few tricks up our sleeves that you can accomplish with makeup.
Glossy lips are another quick trick to create shine and enhance the natural brightness of our smiles. Luscious Lip Caramels come in a variety of richly pigmented shades. They can be worn alone or layered with lipsticks and liners for custom colors (and extra white teeth).
11 Best Teeth Whitening Tips
#1: Drink your tea or coffee with a straw
#2: Don't smoke (this one is a given)
#3: Avoid acidic sauces
#4: Avoid artificial food coloring
#5: Add baking soda to your toothpaste or mouthwash
#6: Brighten with strawberries
#7: Avoid nude and pink-toned lipstick
#8: Go for glossy lips
#9: Search out rich, deep lipstick tones
#10: Brush your teeth after drinking wine or eating acidic foods
#11: Use a whitening toothpaste
We carefully hand-select products based on strict purity standards, and only recommend products we feel meet this criteria. 100% PURE™ may earn a small commission for products purchased through affiliate links.
The information in this article is for educational use, and not intended to substitute professional medical advice, diagnosis, or treatment and should not be used as such.
Sign up to our email newsletter for more blog updates and exclusive discounts.
< Older Post | Newer Post >