5 Tips for Using a Hydrogel Mask
Get maximum benefits from hydrating jelly masks
Posted on October 15, 2021
Written by: 100% PURE ®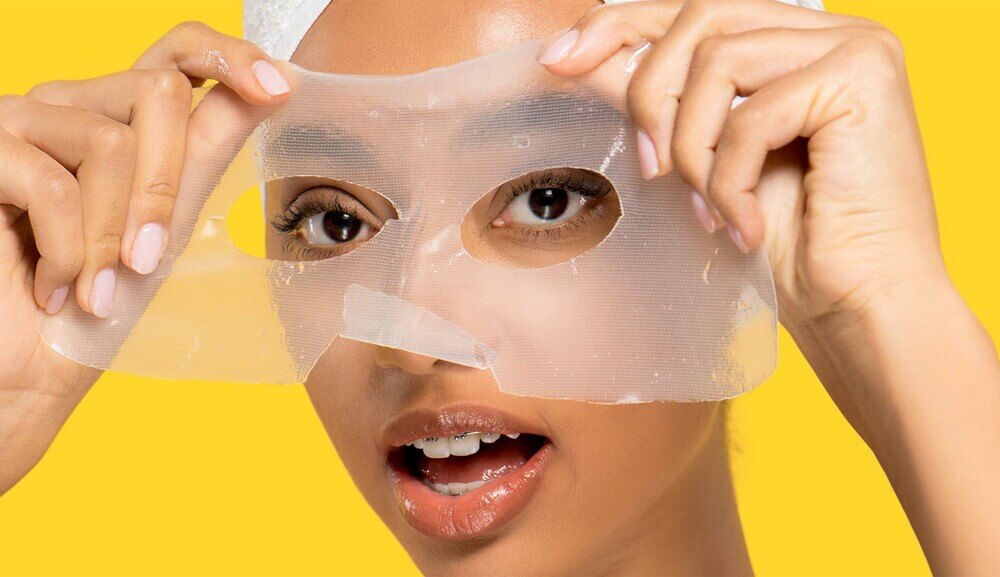 Nothing says self-care quite like a sheet mask, which is why they've been a staple in self-care for ages. But do you know what type of sheet mask is most indulgent for your skin? We're talking about the hydrogel mask, of course!
These unique masks are hydrating, soothing, and feel like a little slice of spa heaven. But what are hydrogel masks made of, and how can we get the most out of a single use? Let's take a look at this K-beauty phenomenon, and cover how to enjoy maximum benefits for our skin.
What Are Hydrogel Masks Made of?
A hydrogel mask is basically a thicker, more water-dense version of the sheet mask. While sheet masks are often made of cotton, paper, or bamboo, hydrogel masks are made of thicker 'jelly' materials that can hold more hydration and adhere better to the skin.
Another reason to choose hydrogel masks over plain sheet masks is for their cooling effects. They make skin feel instantly refreshed, and are exceptionally hydrating. This makes hydrogel masks great both in the summer (when skin needs a quick cool-down) and in the cold, dry winter months (when skin is more prone to dryness).
Hydrogel masks are often available in a number of different materials, but we always recommend the sustainable ones! Avoid the masks made with plastics or silicones, and instead opt for the ones made of eco-friendly materials like aloe vera, vegetable cellulose, and any other biocellulose ingredients that are biodegradable.
100% PURE hydrogel masks are made with 100% biodegradable ingredients, and the mask material is 95% organic aloe juice and 5% plant cellulose. Here's a list of our very own hydrogel masks:
5 Benefits of a Hydrogel Mask
So what is it that sets a hydrogel mask apart from your average sheet mask?
#1: Ultra Hydration
Just as the name "hydrogel" suggests, these masks are great at hydrating the skin and locking in moisture. This is thanks to both quenching ingredients (like hyaluronic acid) and the mask's thicker, more adhesive material.
#2: Better Absorption
Since hydrogel masks adhere better to the skin, they encourage more direct penetration of the mask's serum formula.
#3: Super-Charged Treatment
Hydrogel masks are known to hold up to 500 times its weight in fluid, so they have a lot of capacity for ingredients to nourish and replenish your skin. Considering that these masks are single-use, it's definitely a plus that it packs a punch!
#4: Specialized Formulas
Whether you're looking to combat blemishes, ease irritation, or boost your complexion, there's a hydrogel mask to help you achieve your skin goals. Since they're ultra-concentrated and optimize absorption, hydrogel masks make a great super-boost for your skin, working like a targeted treatment for any routine.
#5: Spa-Like Experience
For many of us, a sensorial experience is a big part why we love skin care – and hydrogel masks deliver a super luxe experience. With the added weight of the mask and its cooling effect, hydrogel masks are going to give you the ultimate at-home spa experience.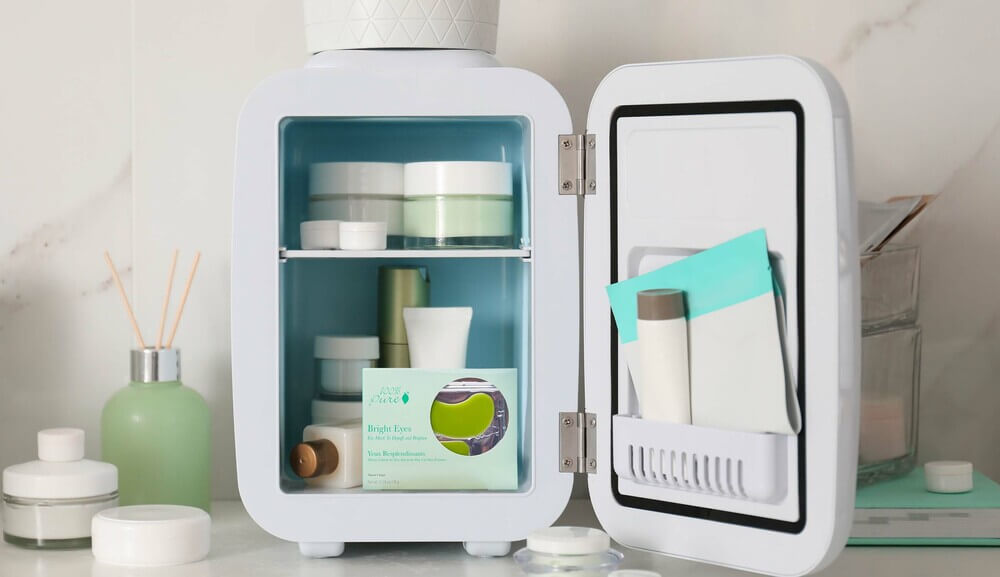 5 Tips for Using a Hydrogel Mask
Using a hydrogel sheet mask isn't too different from a regular paper sheet mask. To use, tilt your head back and lay the mask flush against your skin. Press gently on the areas surrounding the eyes, nose, and mouth for complete contact. Allow the mask to sit for 20-30 minutes, or until you feel the mask begin to shrivel up (that's the nutrients being absorbed into your skin).
Looking to get more out of your hydrogel mask? Here are 5 tips to help you get the best experience possible!
1. Chill Your Hydrogel Mask
We mentioned above that hydrogel masks can create a wonderful sensory experience. If you want to take your at-home spa to the next level, stick your hydrogel mask in the fridge 10-25 minutes before using it.
2. Let it Absorb
After removing your hydrogel mask, your skin is going to feel extra dewy, and maybe a bit wet. This is normal, and your skin just needs a little extra time to absorb. Allow the serum to soak into your skin for another 5-10 minutes, making gentle "piano-playing" motions over the skin with your fingers.
3. Let Gravity Do Its Thing
If you're going to use a hydrogel mask, you might as well have a lie-down while you do; not only for max relaxation, but so gravity can help draw the mask liquid into your skin for better absorption.
4. Let Nothing Go to Waste
Did you notice that there's still some liquid in the packaging of your mask? Don't throw it away! This is the same serum your mask was loaded with, and it's still great for your skin!
Repurpose any leftover liquid in the package as a serum for your neck and décolleté.
5. Follow Up With an Oil
One of the beauties about a hydrogel mask is that it locks everything in place when it's on. But when it comes off, the ingredients aren't sealed in the same way. If you're using a hydrogel mask before bed, try finishing up with a facial oil or thick moisturizer, like our Hydra Drench Cream. This will help prevent the ingredients from evaporating off your skin while you rest – especially in low humidity or extreme temps.
We carefully hand-select products based on strict purity standards, and only recommend products we feel meet this criteria. 100% PURE™ may earn a small commission for products purchased through affiliate links.
The information in this article is for educational use, and not intended to substitute professional medical advice, diagnosis, or treatment and should not be used as such.
Sign up to our email newsletter for more blog updates and exclusive discounts.
< Older Post | Newer Post >