Sustainable Summer Road Trip Series
Join us on our road trip itinerary through California and learn 10 tips for traveling green on your summer road trip.
Posted on July 25, 2017
Written by: 100% PURE®
Road trips...it's what summers are made for. Whether you are exploring in your own backyard for a quick day jaunt or going for the long-haul across the country, summer road trips are a summer must. We're all for getting outdoors and diving deep into the local cuisine, culture and sights. Come join us on 100% PURE's Sustainable Summer Road Trip Series while we cruise down to Southern California from our 100% PURE Headquarters in San Jose, California on the ultimate road trip experience. We've partnered with BMWi, driving down their new BMWi3 electric car, to make this a truly eco-friendly trip; cutting out any carbon emissions (this is going to be a long trip).
Two exciting brands are partnering for the perfect California summer road trip. Follow along with us on our fun eco-voyage, where we'll be giving you helpful tips and tricks on how to travel green, DIY beauty camping recipes, with many fun ingredient deep-dive pit stops along the way. We can't wait to share our sustainable family farm visits and hot spots to cool off this summer. Green is always chic at 100% PURE and we'll be making no exceptions when it comes to our summer travel plans.
First Stop: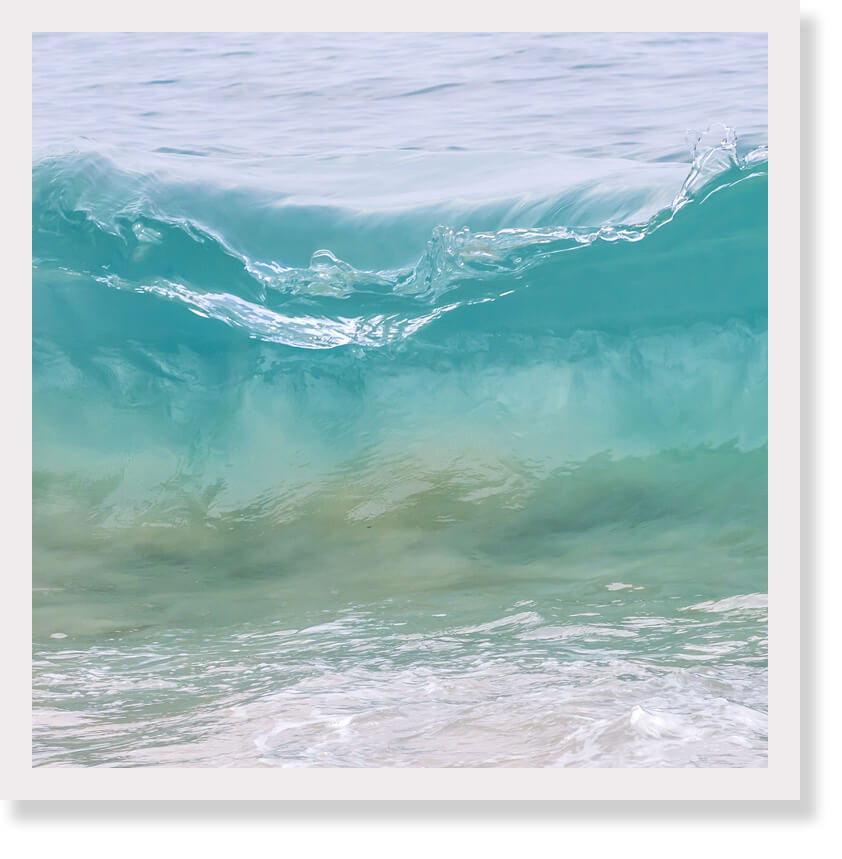 Product Spotlight
We'll be making our first stop all about the quintessential California summer! It's to the beach to get a much-need dose of surfing, sun and sand in this sleepy, HWY 1 slow-coast town. Get a complete deep dive into how to take care of your summer hair, the benefits of kelp and how sea salt works on your skin.

10 Tips for Traveling Green on Your Summer Road Trip
Heading out on the open road with a car packed full of camping gear, snacks (maybe even your dog?) and a sense of adventure? We've compiled this quick guide to make your road trip more sustainable and eco-friendly. It's a win, win. You're exploring nature without contributing pollution, trash or wasted energy as much as a traditional road trip might. Green doesn't mean you have to compromise on luxury or overall fun. Here are a few tips and tricks to make your green-inspired adventure a summer trip to remember.
Tip One: Stay at Green Hotels
If you're searching for a place to stay, take a peep to see if the hotel has a LEED Certification from the US Green Building Council. This certification brings with it a lofty green hoop that every accepted accommodation must pass. Each hotel is judged on how sustainable the site development was, water usage and savings, energy efficiency of the building, quality of the indoor environment, incorporation of innovative design and even so far as what materials were selected for building and decor.
Tip Two: Buy Local
What better way to immerse yourself in the local cuisine and seasonal agriculture than to check out the local farmers' market. Not only are you giving back to the community and local farmers by supporting their business but you'll also be able to try the freshest, right out of the ground veggies (or off the branch fruits). It doesn't get more farm to table than that.
Tip Three: Pre-pack Snacks
This is a two-fer. If you take a moment to pre-pack your favorite road snacks you'll save some money (buying in bulk), and you'll also save the landfill of all those pesky little single-serve cups or bags. We're all capable adults and can portion control without having to separate out 10 walnuts in 10 separate cups.
Tip Four: Use Solar
Use the sun to charge up all your iPads, iPhones and camping lights. Portable solar chargers have come a long way in affordability and who can deny the pleasure of having a full phone battery when you've finally summited and want to snap a few souvenir pics for Instagram later. If you're going for the full-immersive nature experience sans electronics, we'd recommend reading Memorial Day Weekend Digital Detox Guide for some tips and tricks to kick your mobile habit.
Tip Five: Plan Ahead (a little)
We aren't saying don't be spontaneous and live that joie de vivre but don't get caught up like a ping pong ball bouncing all around. The doubling back and forth will not only kill your gas (or battery) tank, it will also just add more time in the car versus exploring the local scenes.
Tip Six: Cruise
It's not just for grandma and grandpa to keep at a steady 10 mph speed below the legal limit, it's also a handy way to maintain your gas (or electricity) usage more efficiently.
Tip Seven: Clean Out Your Car
Before you head out, at a moment to assess what's actually in your car. Do you really need to bring all 5 tennis rackets or that bag of who knows what, that's been sitting in the trunk since last winter? The extra weight of non-essentials in your car can take a toll on your gas (or electric) efficiency. Pack light, too! Having extra luggage or rooftop boxes strapped to the roof can reduce your fuel by as much as 25% because of the disturbance of aerodynamics.
Tip Eight: Go Electric
This might not be a tip everyone can do, but if you have a friend or family member who's coming along that has a hybrid or full-on electric vehicle, we'd recommend bribing them with their favorite sweet treat so you all can pack into their green machine. Every gallon of gas that is burned by cars creates 20 pounds of greenhouse gas or GHG. To give you perspective, it would take about three trees (growing for 10 years) to balance out the GHG produced from a 261 mile road trip. Yikes! So glad we'll be cruising down the coast in our BMW i3.
Tip Nine: Bring Your Own Containers and Cups
This is an easy one and you might already be doing it on a daily basis. Bring along your favorite reusable water bottle for refills along the way. We're giving out extra green bonus points to all road warriors who bring along their favorite coffee mug AND reusable take-out containers. Road trips can be an easy (and scarily fast) way to rack up one-time-use plastic cups, containers, straws and paper bags. Usually places will give you a discount for bringing in a coffee mug or container, too!
Tip Ten: Travel During Off Hours
If your schedule will allow, try to travel during off-peak hours to avoid rush-hour traffic. This will help you cut down on the waste of another gas (or electric) killer: TRAFFIC! Sitting there, roasting your buns off in grid-lock blasting the air conditioner will double down on how fast your gauge moves to empty plus it adds more time again to being stuck in the car and not exploring.
We've got our bags packed, the road-trip essentials stowed away and good vibes for a summer road trip full of adventure and learning. Join us and give us a shout if we're headed your way! We'd love to know about the hidden gems and under-the-radar spots that are a not-to-be-missed in your town. Can't wait until the next Sustainable Road Trip post is live? Curb your natural skincare or natural makeup appetite with a few helpful guides:
We carefully hand-select products based on strict purity standards, and only recommend products we feel meet this criteria. 100% PURE™ may earn a small commission for products purchased through affiliate links.
The information in this article is for educational use, and not intended to substitute professional medical advice, diagnosis, or treatment and should not be used as such.
Sign up to our email newsletter for more blog updates and exclusive discounts.
< Older Post | Newer Post >