Skincare for Fine Lines and Wrinkles
Learning why wrinkles form, which fine lines you can't control, and the best anti-aging skin products to help tackle them
Posted on November 22, 2022
Written by: 100% PURE®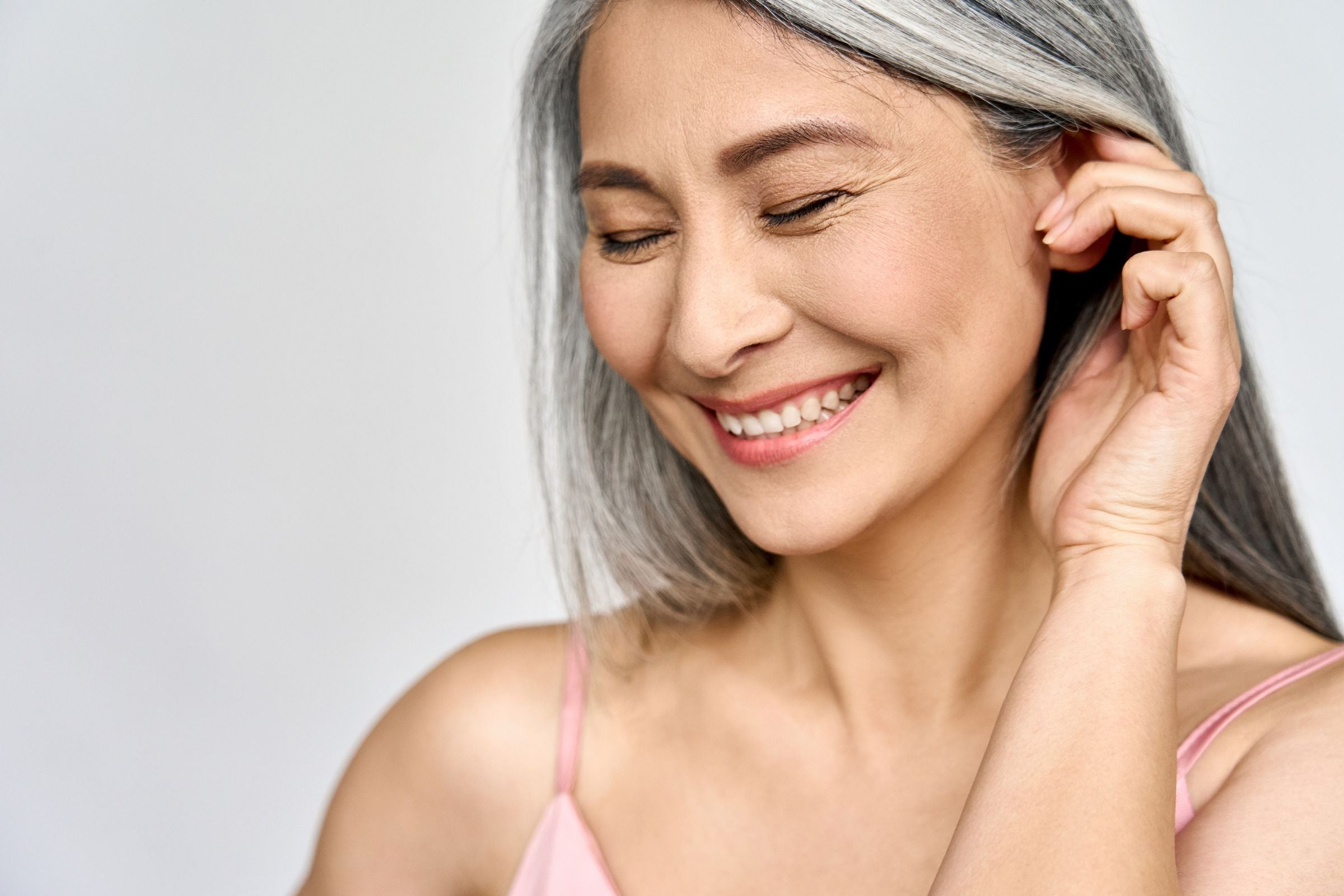 When it comes to aging, "a wrinkle in time" seems fitting in terms of with time, wrinkles and fine lines will rear up. Of course, aging skin is natural and inevitable. But while some embrace the character lines and where smiles have been, others are not so arms-open-wide about it.
Unfortunately, there's no magic pill that will make your skin look young forever, but there are ways and anti-aging products to prevent damage and help lessen fine lines and wrinkles. In the spirit of supporting all types of aging skin care choices, we're here to help you find the best ones to help turn back the clock.
How Does Our Skin Age?
Traditional media has been telling us for decades that aging is something to be avoided at all costs. But here's the thing about aging: it's going to happen. And what's even more important to remember: it's completely normal. If you allow it, aging can be a beautiful process. With that said, let's delve into what happens to our skin when we age.
In our thirsty 20's, collagen production - or the ability for skin cells to renew and repair themselves - begins to gradually slow down by about 1% each year. Additionally, collagen and elastin fibers thicken and clump together, causing the skin to loosen and sag. The skin's natural sloughing process decreases, which causes dead skin cells to accumulate more quickly.
In our (hopefully more) sensible 30's, our skin's natural moisturizing process begins to slow down, causing the skin to become thinner as fat cells start to shrink. In our big 40's, collagen production begins to stop altogether, leading to fine lines and wrinkles. In our golden 50's, the sebaceous glands shrink in size, causing the skin to become more dry, prone to damage, and more sensitive.
Okay, so where is the "silver" lining in aging skin? You've earned those smile lines, and gravity's pull on our once firm fat deposits and collagen production is to blame for wrinkles. But there are things you can do to "snap" it back.
How Do Fine Lines and Wrinkles Happen?
When we talk about the aging process, fine lines and wrinkles tend to first come to mind. And let's not forget – though it would be nice – that the natural aging process is undoubtedly a cause of fine lines and wrinkles. But other factors may hasten it.
Gravity is partially off the hook here when other environmental factors we expose our skin to like cigarette smoke, pollution, sun damage, and free radical damage are the culprits of frownies and saggy, unhappy skin.
Sun damage and free radicals can age you faster and more completely than stress, weight gain, or gray hair. Okay, maybe not gray hair - but it certainly doesn't help! Your skin care routine, moisturization habits, diet, self-care, and lifestyle choices also don't play nice with your dermis if you neglect them. All of this in a "skin" cell is nothing that can stop fine lines and wrinkles on the face. The good news is, there are factors we can control.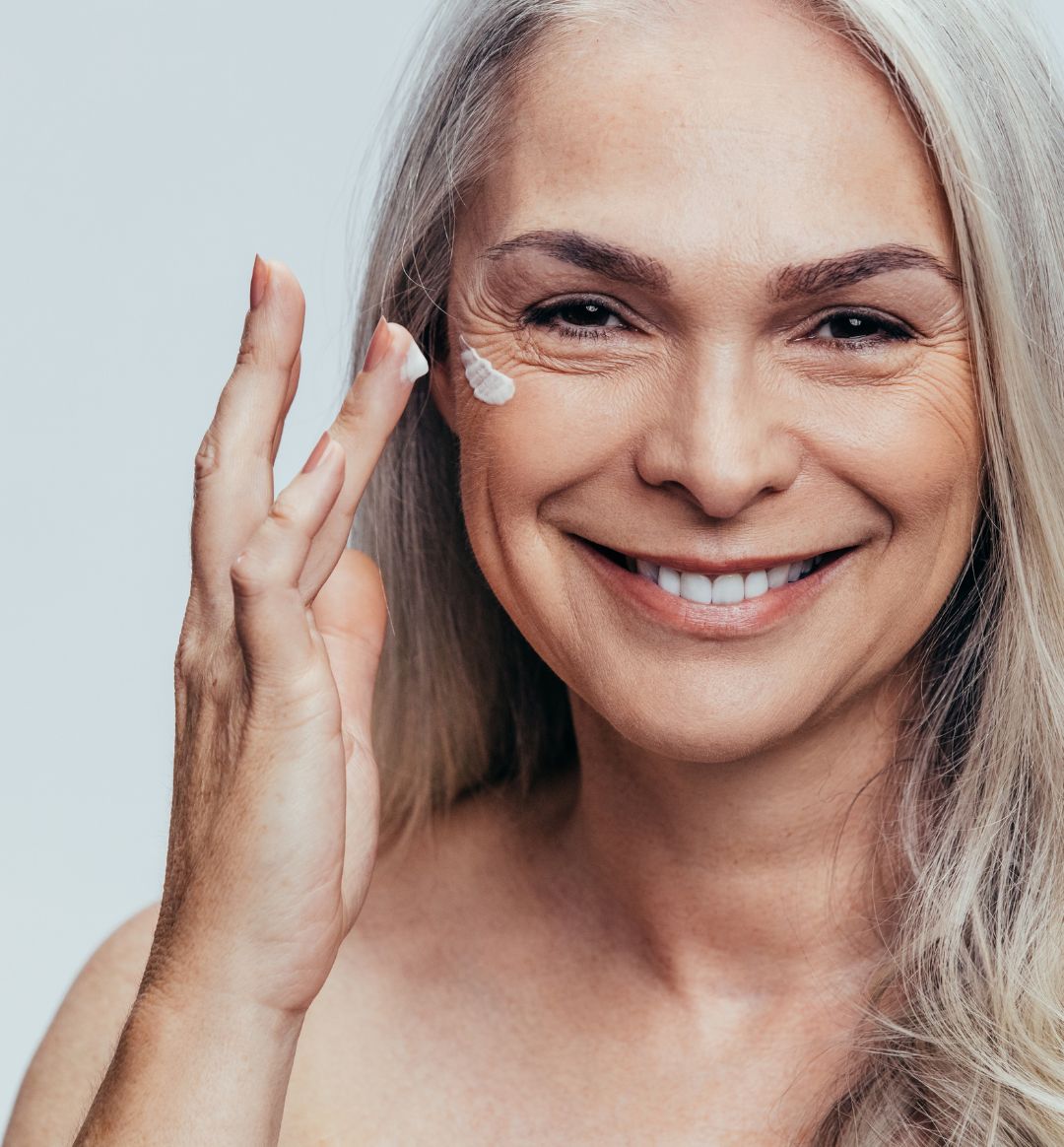 How Do You Get Rid of Fine Lines and Wrinkles?
If we could dive into the Fountain of Youth, we imagine it would have many off-the-chart anti-aging benefits. But until we get our VIP access to that mythical fountain, we'll thank our lucky stars for a few ingredients that offer youth-boosting benefits. Let's look at some Q & A with these skin care A-listers for a firmer, more youthful complexion.
#1 Does moisturizer get rid of wrinkles?

The short answer is, no, BUT not using a moisturizer is like turning down a glass of water on a hot day. Speaking of H2O, failing to add a natural face moisturizer to your skin care routine means you're allowing precious hydration and moisture to escape from skin.
Moisturizers are emollients, which means they absorb and trap moisture and hydration in the skin, which is essential for preventing dry skin and the onslaught of or exasperation of fine lines and wrinkles.
PRO-TIP: A moisturizer, along with sunscreen, is one of the most critical skin care products to help tackle fine lines and wrinkles. No matter your age, make sure to minimize your exposure to the sun whenever possible and wear sunscreen daily.
#2 Does retinol reduce fine lines and wrinkles?

Before we get down to the 'fine lines' of this anti-aging superstar, retinol has tons of impressive skin-boosting benefits, which with continued use, does lessen the appearance of fine lines and wrinkles. Retinol stimulates skin cell turnover, which sloughs away dead skin layers, meaning dull and dry skin can roll out the red carpet for newer, brighter skin.
Retinol also enhances collagen production, which keeps our skin plump and juicy so that we can look our freshest and most fabulous. The all-star skin gem helps even skin tone and fades dark spots, giving skin an even and more youthful appearance.
Newsletter
Subscribe
for more blog updates and exclusive discounts
#3 Is rosehip oil effective to reduce wrinkles?

Similar to the behaviors of moisturizers being effective hydration heroes, rosehip oil has a wide range of benefits–such as its concentration of essential omega-3 and omega-6 fatty acids, which do wonders for hydrating the skin, locking in moisture, and strengthening the cell walls to prevent water loss.
Rosehip oil is rich in vitamin A, which has been shown to prevent the breakdown of collagen in the body, which is why it's often known as "the building block of skin." It should be no surprise, then, that rosehip oil may improve skin texture by smoothing out not only scars, but also fine lines and wrinkles.
Sticking with a regular natural skin care routine with ingredients like these – plus some other anti-aging A-listers – are the best anti-aging skin products for lessening the appearance of fine lines, wrinkles, dry skin, and more!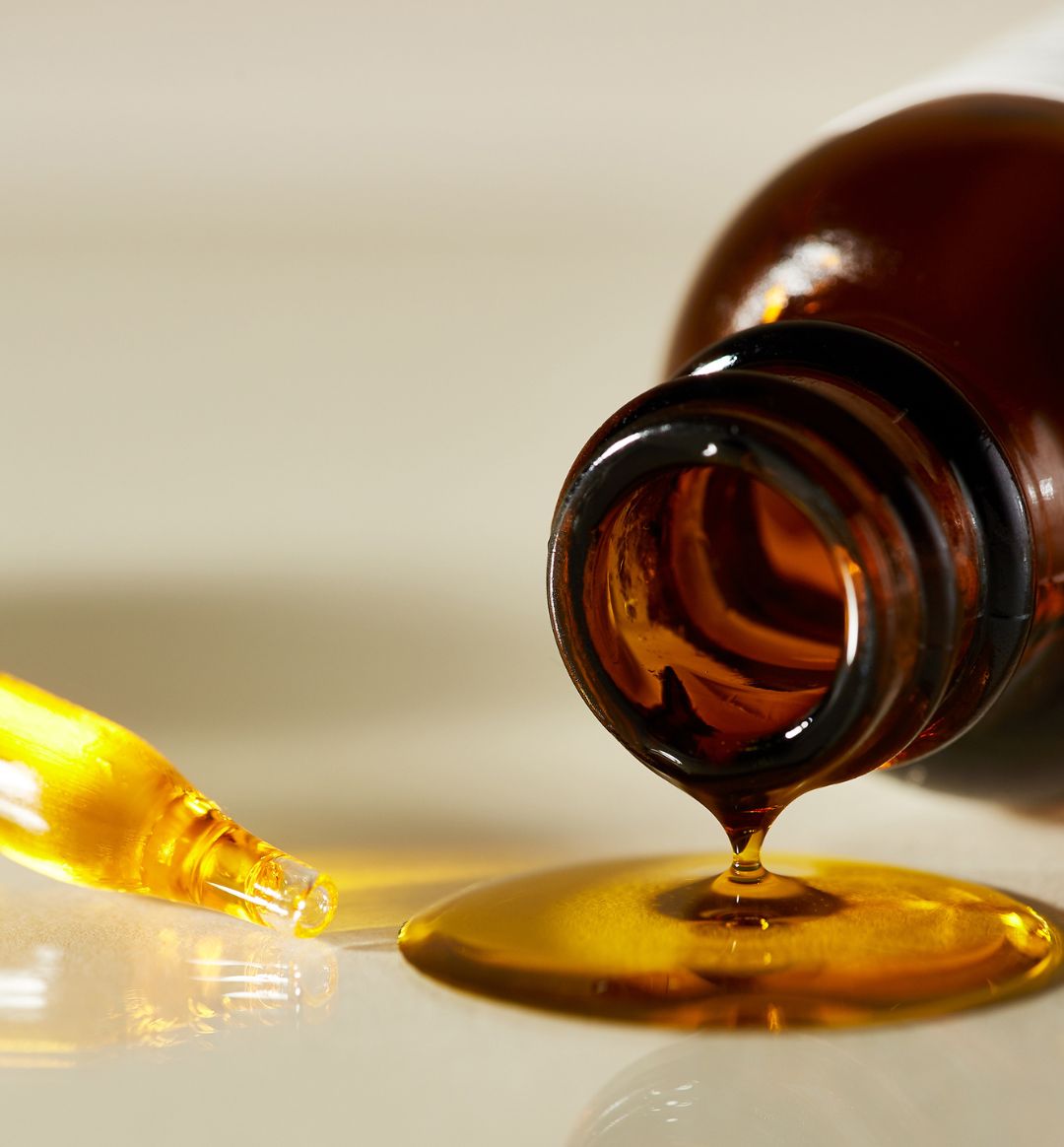 Simple Anti-Aging Routine
While we can't halt aging, we can incorporate an age-protective skin care routine that allows us to age gracefully, healthfully, and with confidence. Because when your skin feels truly healthy and nourished, your entire perspective on aging can change. So, let's get to work on a skin care regimen that is derived from powerful natural ingredients.
While this is definitely a potent anti-aging routine, it's also an 'age-protective' routine, since it minimizes the damaging effects of UV rays and pollution. Your skin takes a beating from the sun during the day, so these PM only products work hard when the sun goes down, to repair UV damage and restore skin to its loveliness overnight.
Step 1: Serum

Multi-Vitamin + Antioxidants Potent PM Serum

Benefits:
Helps balance complexion, even pigmentation, and gently resurface sun or age- damaged skin.
We've included our fan-favorite Multi-Vitamin Serum to help tackle fine lines and wrinkles as well as discoloration caused by the sun and environmental factors. Anti-aging superstars include rose water, retinol, vitamin C, and niacinamide, along with a stellar blend of nourishing oils and vegetable extracts.
Step 2. Eye Cream

Retinol PM Eye Cream

Benefits:
Promotes collagen production, elasticity, and lessens appearance of fine lines and wrinkles.
The Retinol PM Eye Cream is gentle enough to be used around your eyes, since it's made in a base of balancing rose water, renewing vitamin E, and soothing chamomile butter. Vegan retinol, stem cells, and peptides encourage cells to turn over more quickly, to diminish harsh signs of aging around your pretty peepers.
Step 3. Moisturizer

Multi-Vitamin + Antioxidants Ultra Riche PM Treatment

Benefits:
Rejuvenates, plumps, and reduces fine lines.
Our Multi-Vitamin + Antioxidants Ultra Riche PM Treatment is another all-star player – it should be applied post-serum for a healthy glow. It's comprised of nourishing ingredients that pack a punch of vitamins A, C, B3, B5, D, and K2 (whew!) The result is an ultra-rich, correcting moisturizer that deals with dryness and irritation that comes with age, and years of environmental exposure.
Step 4: Neck Cream

Retinol Restorative Neck Cream

Benefits:
Repairs signs of daily damage and fights free radicals.
It's important to give a little TLC to delicate zones that are the most prone to sun spots and sagging like your neck and décolleté. Our Retinol Restorative Neck Cream combines powerful natural ingredients like hydrolyzed quinoa (for increased skin density), naturally derived retinol (proven to be the most effective wrinkle-fighter), and olive squalane (for plumpness and hydration).
Step 5. Mask

Wrinkle Smooth Mask

Benefits:
Firms, brightens, and lessens the appearance of fine lines and wrinkles.
The 'mask' step is probably our favorite in this nightly anti-aging routine, since it means you can stop and smell the roses (and more importantly, relax). Our Wrinkle Smooth Mask features ingredients like retinol (hello, again, friend), vitamin C, and CoQ10, which are all major players in restoring vibrancy to your skin. Hyaluronic acid packs a final punch of deep-penetrating hydration.
While the natural aging process is undoubtedly a cause of fine lines and wrinkles, we know other factors may hasten it. The good news is, these are factors we can control. Incorporating an anti-aging routine to sustain skin health, while encouraging youthful vibrancy and radiance will have you tackling pro-aging – that is, aging like pro.
We carefully hand-select products based on strict purity standards, and only recommend products we feel meet this criteria. 100% PURE™ may earn a small commission for products purchased through affiliate links.
The information in this article is for educational use, and not intended to substitute professional medical advice, diagnosis, or treatment and should not be used as such.
Sign up to our email newsletter for more blog updates and exclusive discounts.
< Older Post | Newer Post >