Written By: 100% PURE®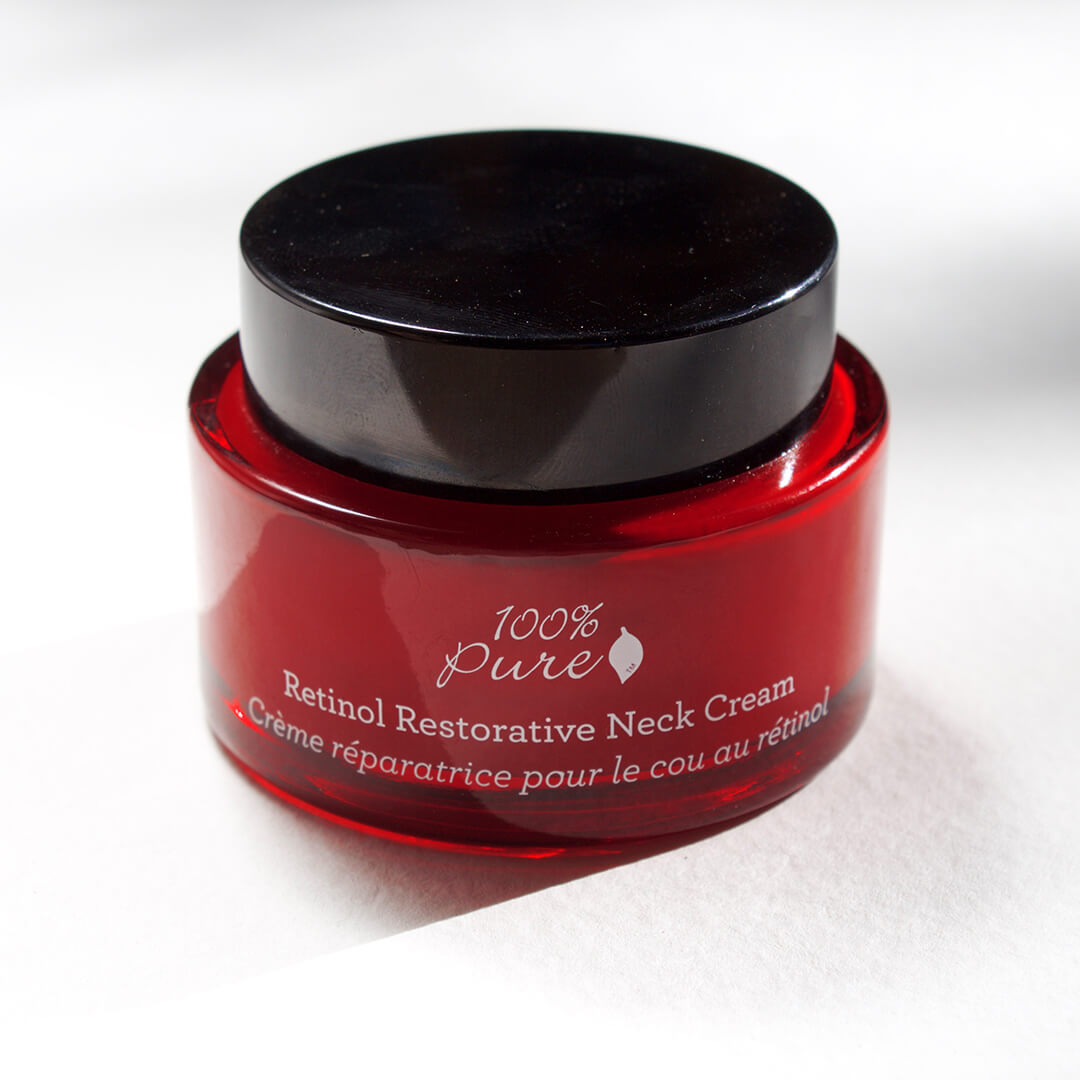 If we've learned anything from our obsession with French skin care, it's that the sooner you start combatting the visible signs of aging the better your skin will look.
When you combine the power of antioxidants - which can encourage the production of skin-plumping collagen - with other tried and true strategies, you can show wrinkles and dark spots who's boss.
Read on for our top five ways to turn back the clock:
---
1. Slather On the SPF
Sun damage can age you faster and more completely than stress, weight gain, or gray hair. Okay, maybe not gray hair - but it certainly doesn't help!
In fact, a 2013 study published in the Annals of Internal Medicine found compelling evidence to back the claim that sun damage ages the face and skin.
"Researchers from the Queensland Institute of Medical Research in Australia found that daily sunscreen use can stop—yes, STOP—skin aging for up to four and a half years in healthy middle-aged men and women," writes Ayren Jackson-Cannady of the findings at Prevention.
Even if you're only going outside for a little while, most experts agree that lathering up with a mid-grade SPF is key.
With skin cancer on the rise - as this article from Public Radio International confirms - there are more important reasons than younger-looking skin for rocking some Coppertone.
From our catalog: Try our Green Tea Oil Free Hydration SPF 30 for a soothing facial moisturizer that also protects your skin from harmful UVA and UVB rays.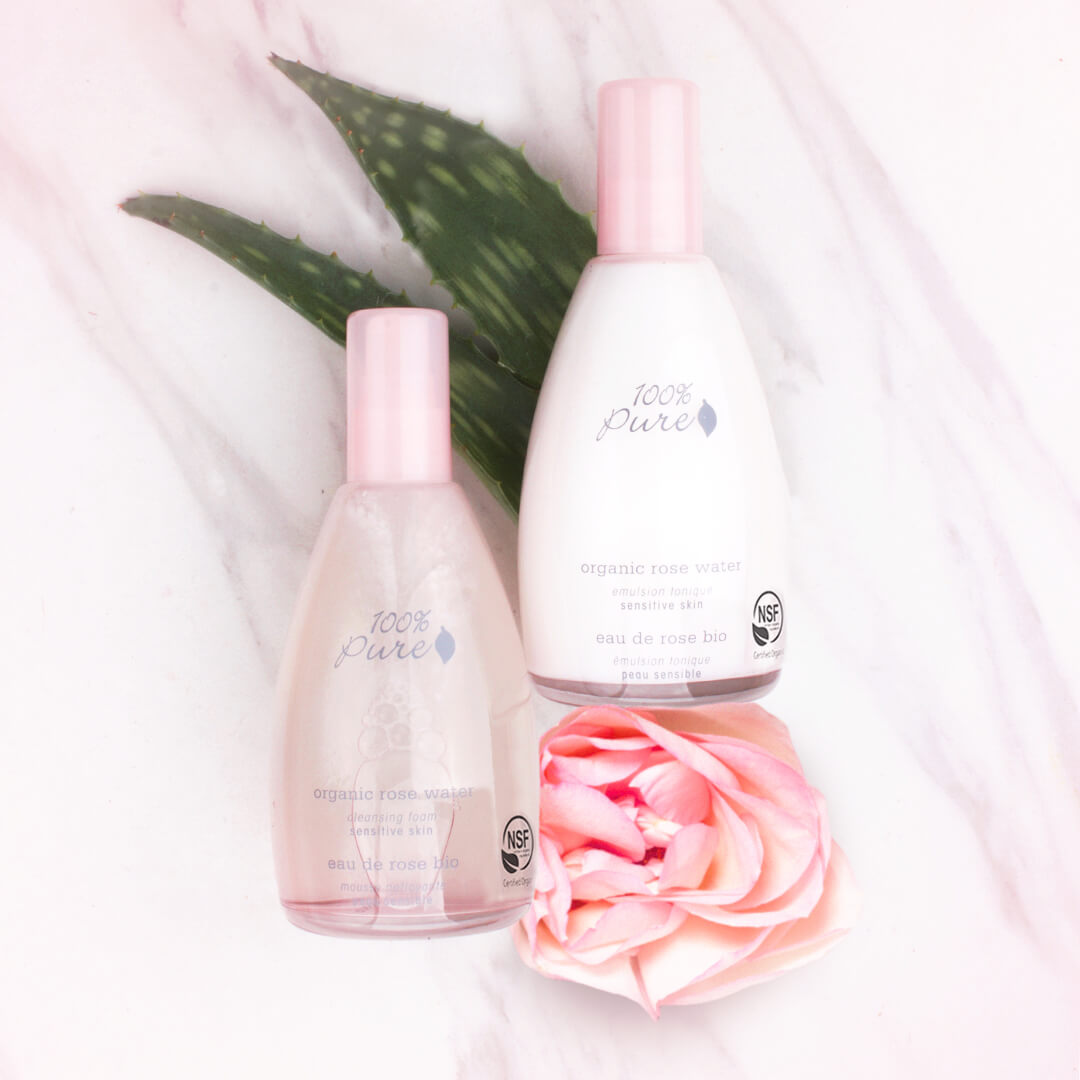 ---
2. Go to Bed with a Clean Face
Your bed might look oh-so-tempting after a long day at the office, but don't start your pajama party without washing your face first. All that smudged, bleary-eyed makeup could cause major problems for your skin.
Not only can it "block pores, leaving oil trapped inside," dermatologist Dennis Gross told Refinery29, but it can also cause "bacteria build up, breakouts, and enlarged pores — which are many of the reasons women wear makeup in the first place."
As if that weren't bad enough, all those skin-damaging free radicals we're trying to avoid? They stick around on an unwashed face, too, making you look older.
So take the time to wind down with makeup remover and facial cleanser at the end of the day - your pores will thank you. And so will the mirror.
From our catalog: Wash away impurities with our new Organic High Potency Cleansing Foam, made with white tea concentrate, a powerful source of antioxidants. This cleanser soothes your skin with anti-inflammatory chrysanthemum, chamomile, and calendula, leaving you with healthy, vibrant skin.
---
3. Moisturize Like A Maven
You can kickstart your anti-aging campaign by adopting a serious moisture-rich skin care routine ASAP. When skin is moisturized it can bounce back from irritants and turn over new cells more quickly.
According to Cara Binbaum at Allure, moisturizer also helps "[increase skin's] mobility, making repetitive smiles and squints less punishing to the face."
Even better? Find a moisturizer with a powerful antioxidants, which will help further repair skin damage caused by UV rays and free radicals.
From our catalog: The velvety, skin-smoothing cream in our Organic High Potency Repair Moisturizer renews, firms, and restores vitality. Natural botanical oils - rich in omega and gamma-linoleic acids - provide intensely nourishing protection against environmental pollutants that cause skin damage and visible signs of aging. Infusions of sea buckthorn and coffeeberry, a rich source of antioxidants, enhance skin's natural barrier function and encourage natural collagen production within the skin.
---
4. Erase Under Eye Circles
Nothing says "old" quite like the visible signs of fatigue. As it turns out, age plays a big factor in how dark your under-eye circles can become.
"Over time, skin loses collagen and thins, so veins show through more prominently," explains Jolene Edgar at Real Simple.
You can undo the impact of passing years - not to mention all those late-night Netflix and chill sessions - with a little something extra.
"One of my top go-to ingredients is retinol," dermatologist Ranella Hirsch told Edgar. "It helps increase collagen production."
You can find retinol - one of the forms of vitamin A - in many under eye creams and serums designed to do just that.
From our catalog: Capture the potent antioxidant power of seaweed extract in our Repair Eye Cream for deeply nourishing night-time treatment. The added anti-inflammatory calm of elderflower soothes and relieves puffiness for brighter, well-rested skin.
---
5. Secret Weapon Serum
Never be afraid to call in the big guns. Serum might be on the pricey side, but most beauty experts find it's money well spent.
By layering serum in between your sunscreen and moisturizer, you'll "deliver a very high concentration of active ingredients" directly to your skin, writes Michaela Waites at Into the Gloss.
That's good news for us! All that wrinkle-fighting, collagen-boosting action sinks deep into our skin, where a layer of moisturizer locks it in for all-day hydration.
From our catalog: Within our silky gel Restore Serum hides a powerhouse of nourishing antioxidants. Restore radiance and erase fine lines with superoxide dismutase, a naturally occurring enzyme found in the body and most green vegetables, and red wine resveratrol to help banish the visible signs of aging.
---
Why It Works
Preventing visible signs of aging takes time and dedication to a routine designed to minimize skin damage.
While you might never be able to truly erase the signs of aging in your face - like it or not, wrinkles are a natural part of life! - there's plenty you can do to lessen the effects of time.
For instance, natural sources of antioxidants - like vitamin E and lycopene - can help boost collagen production, while the catechins in ingredients like green tea can reduce inflammation in tender areas, like under the eyes.
"Applied topically, [antioxidants] work straight away to better defend your skin against the environmental damage we're exposed to every day," explains Rachel Krause at Stylecaster.
These nutrients also "help prevent the breakdown of collagen, which keeps skin younger-looking for longer; they combat the free radical damage that results in signs of aging; and they even enhance the efficacy of sunscreen," Krause adds.
When it comes to fighting the effects of aging, encouraging your skin to maintain their existing collagen is right up there with fighting off free radicals.
"Collagen gives our skin its plumpness," dermatologist Amy Wechsler told Into the Gloss. "We start to lose collagen probably around age 18, actually—it starts to slowly diminish."
According to Wechsler, collagen isn't something you can actually ingest or otherwise add to your skin - but you should do your best to take care of the collagen you have by protecting it from harmful pollutants and other skin-damaging irritants.
"[Collagen] is likely not used by the skin as collagen itself, but it's an excellent humectant, which helps skin stay healthy," confirms Alicia Yoon, founder of Peach and Lily.
In a sense, the intertwined relationship between collagen-friendly vitamins, free radical-fighting antioxidants, and the moisture-locking power of natural humectants is doing your skin all sorts of favors.
Unlike other skin treatments, antioxidants tend to work better when they're paired up. Together, they reinforce one another's properties and make your skin look younger, healthier, and stronger.
In the case of antioxidants that fight visible signs of aging, too much of a good thing isn't really a thing at all.
Turn back the clock with our tried-and-true anti-aging strategies, from sunscreen and vitamin-packed serum to embracing the natural power of antioxidants.
Not only can antioxidants shut down the harmful effects of free radicals on your skin, but many forms of antioxidants also aid in collagen production - the natural wrinkle-fighter everyone's born with.
By harnessing the nourishing power of ingredients like white tea - an antioxidant moisture powerhouse - and rosehip - chock-a-block full of vitamin C - in 100% Pure's new Organic High Potency line of skin care, you can literally stop time in its tracks.
Does your skin care routine banish wrinkles and brighten your complexion? Tell us about your favorite anti-aging treatments in the comments below. What works for you?
We carefully hand-select products based on strict purity standards, and only recommend products we feel meet this criteria. 100% PURE™ may earn a small commission for products purchased through affiliate links.
The information in this article is for educational use, and not intended to substitute professional medical advice, diagnosis, or treatment and should not be used as such.
Sign up to our email newsletter for more blog updates and exclusive discounts.
< Older Post | Newer Post >