Polyglutamic Acid - The Hero You Didn't Know You Needed
Learn about this powerhouse newcomer and why you need it in your skincare routine
Posted on September 4, 2022
Written by: 100% PURE®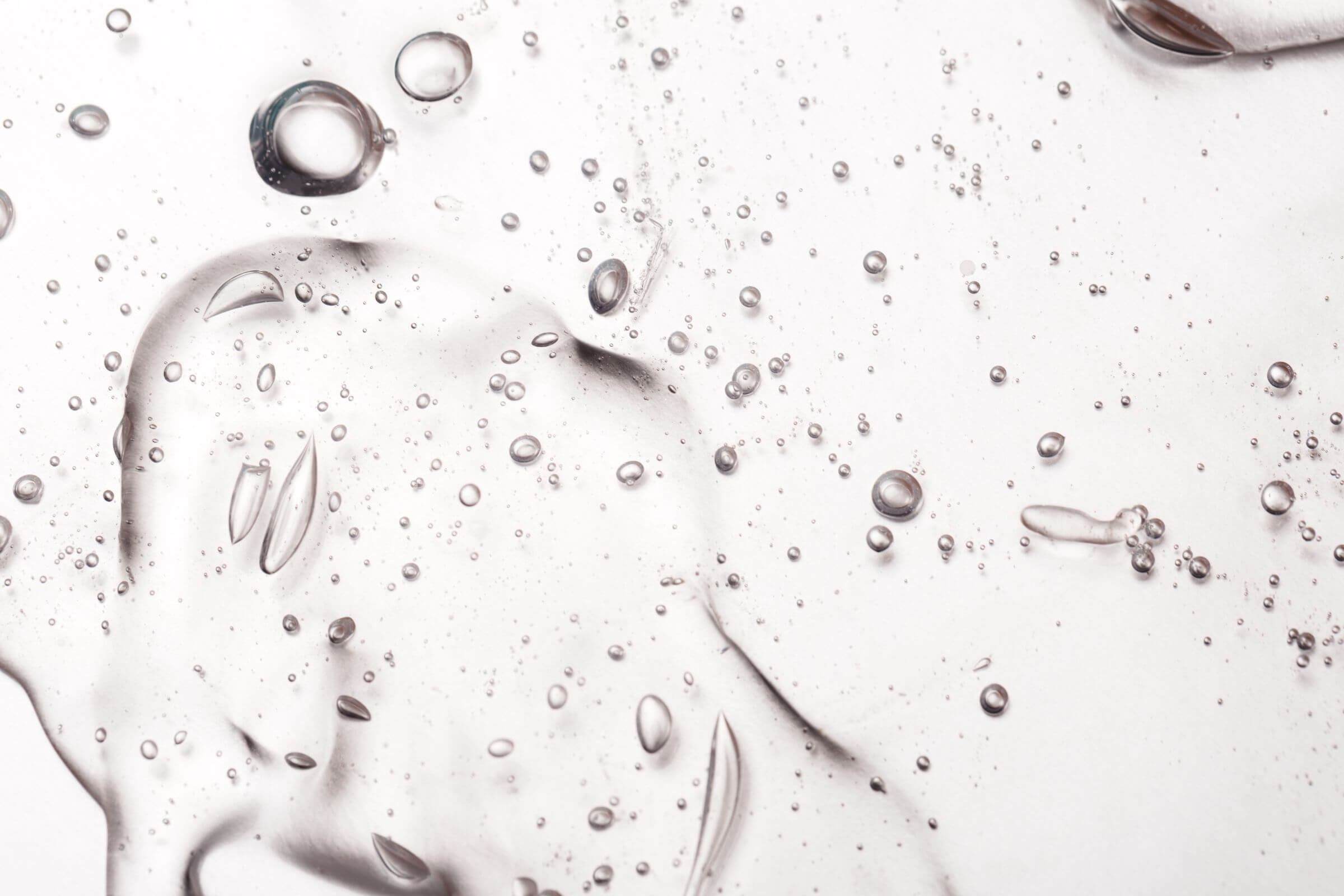 With summer slowly waning, our favorite skincare self-care season is on the horizon. What better way to ease the transition between blistering hot, long and sweaty days to chilly air and a lot less sunshine? We'll be too busy pampering ourselves with this new superstar ingredient, perfect for skin hydration and a healthy, youthful glow. Polyglutamic acid is a lesser known ingredient that we're predicting will start making waves this fall and winter. Wondering if this could be the next big hit in your beauty arsenal? Stay tuned to learn more about what this pint-sized powerhouse can do.
All About Polyglutamic Acid
We're sure there's one burning question that needs to be addressed, and we aren't going to keep anyone in suspense. Exactly what is polyglutamic acid? Like some of our other favorite skincare ingredients - niacinamide or propanediol, to name a few - this star powered ingredient has a bit of an intimidating name, but what's hiding behind all the syllables has us shaking up our skincare routines.
Polyglutamic acid is a humectant skincare ingredient. A humectant is designed to address skin hydration by not only preserving the existing moisture in the skin and diminishing escaping moisture, but also by drawing moisture from the environment to keep the skin hydrated longer. Skin hydration is one of the keys to smooth, supple, and ageless skin. Quite similar to another well-loved skincare ingredient, hyaluronic acid, polyglutamic acid is shown to be a slightly enhanced version of this popular skincare ingredient.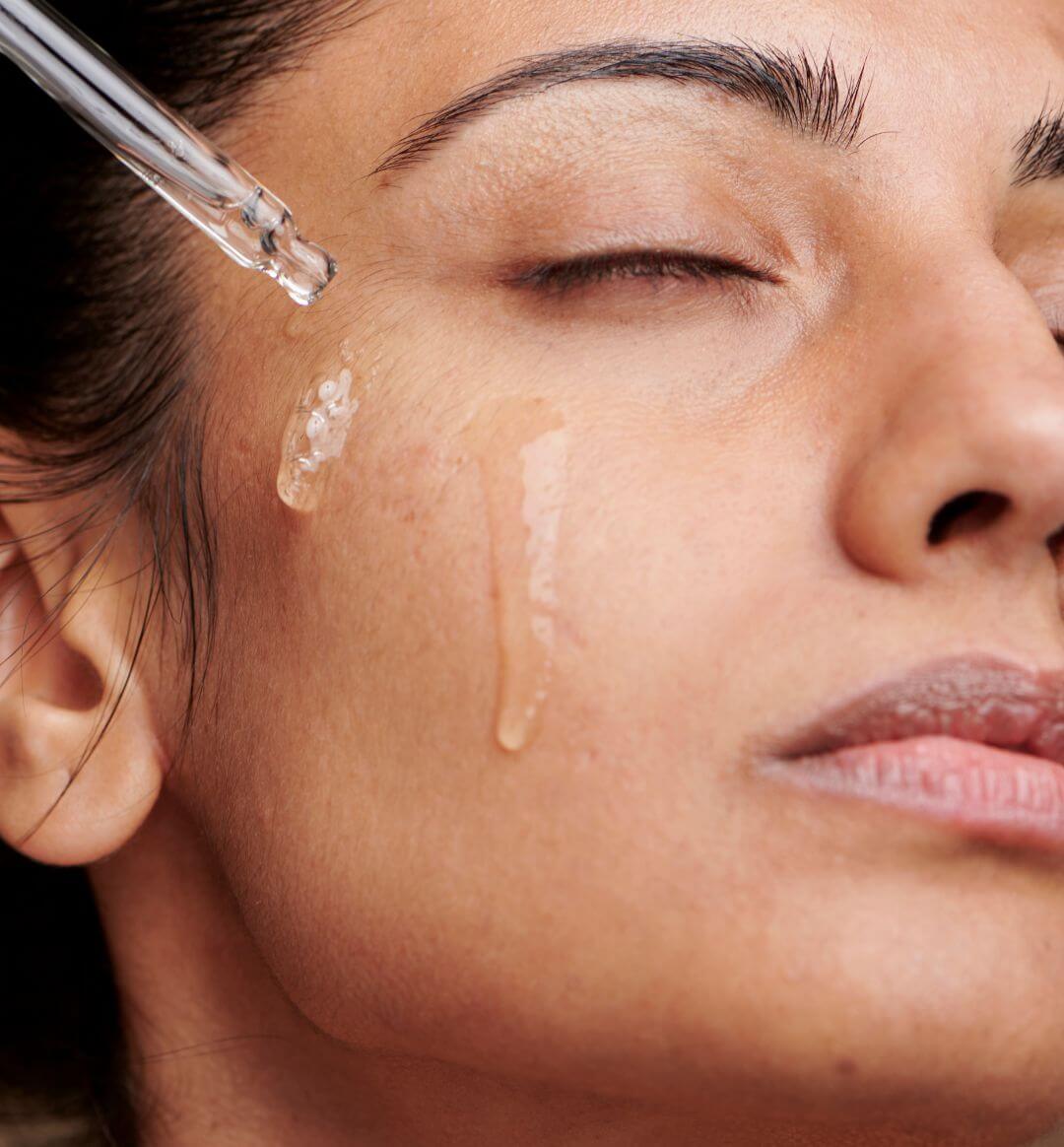 Why Choose Polyglutamic Acid?
As we mentioned, skin hydration is super important; we might even argue that it is the most important aspect of skin care. We know that when the skin is struggling to achieve or maintain hydration, that leaves us at risk for a host of skin irritation. Skin hydration is really our first line of defense against anything - from the environment to bacteria! Beyond breakouts and rashes, skin that isn't properly hydrated is more sensitive to any potential irritant, and much more likely to show signs of aging like fine lines and dullness.
Still, why go with a product that features polyglutamic acid? First and foremost, it's one of the best options when it comes to safety and stability for all skin types, but especially sensitive skin. Those with sensitive skin shouldn't have to compromise on skin hydration just to properly care for the skin and with this ingredient, we're able to have it all.
Polyglutamic acid is shown to be anti-aging, aiding in diminishing the appearance of enlarged pores, fine lines, and general skin texture. As this skin hydration acid is rejuvenating for the skin, it helps to diminish breakouts, dry skin, flaking, dullness, and revive the skin's natural bounce and glow.
Beyond that, polyglutamic acid is gentle enough to be used both morning and evening. It is a team player, and combines well with other common skincare favorites, like vitamin C and even retinol. And one thing that we all love - this ingredient is popular enough to find rather easily, but not so in demand to be inaccessible. Affordable and easy to find, polyglutamic acid might already be lurking in our existing skincare regimen.
Polyglutamic Acid, Hyaluronic Acid, or Both?
What makes polyglutamic acid a standout star among a host of other skin hydration players? Many of us are comfortable turning to hyaluronic acid when our skin needs a hydration boost, so how does this ingredient differ?
One of the main reasons we'd vote for polyglutamic acid over another common humectant like hyaluronic acid is simply that it is shown to be even more hydrating. For those with naturally dry skin types, or suffering side effects of skin and acne treatments, a product like this could be a game changer.
Another reason polyglutamic acid makes such a difference with skincare is the textural repair we can achieve with this ingredient. Like we mentioned before, one of the main benefits of polyglutamic acid comes from diminishing skin texture, like the appearance of pores and fine lines. Polyglutamic acid helps to blur away that texture and restore elasticity for smoother, more supple and juicy, bouncy skin.
Finally, and truly, the most critical differentiator between polyglutamic acid and other humectants, is that while another skin hydration option like hyaluronic acid is effective, it's already native to the skin and skin cell structure. Naturally occurring in the body, it's used in skincare from a supplementary standpoint, but when we add polyglutamic acid to our skincare routine, we're giving our skin a benefit that it wouldn't have access to naturally. Because it's got a greater capacity for hydration than HA, it simply takes first place in our hydration arsenal.
Newsletter
Subscribe
for more blog updates and exclusive discounts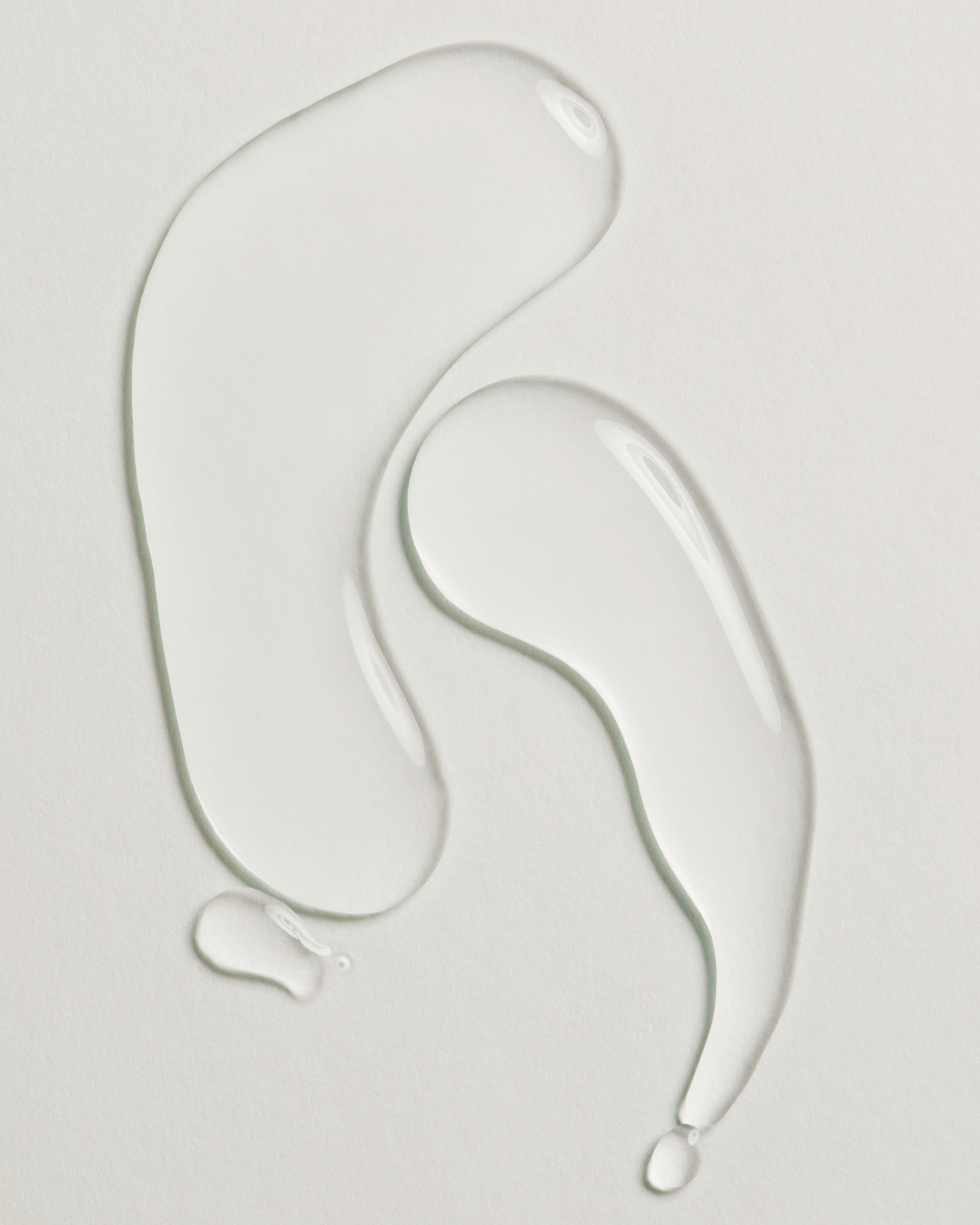 Who Should Use Polyglutamic Acid?
We love finding skincare ingredients to support our sensitive skin folks, and polyglutamic acid is an option that - for the most part - works for everyone. We always recommend testing with a patch test but even so, this mild and gentle ingredient is so hard at work helping to instill mega hydration that the risk of irritation is practically little to none.
We can't see why anyone of any skin type would want to miss out on the fun with this ingredient. In moderation, and with the right combination of products, polyglutamic acid can work for everyone. That said, very dry skin, recovering skin, mature skin, and acneic skin types can truly benefit the most from this incredible ingredient. Alone the skin hydration that polyglutamic acid helps us achieve is key in addressing the variety of needs that these specific skin types have. Furthermore, as polyglutamic acid helps with texture and elasticity, regular use of this ingredient can help with restoring hydration and diminishing fine lines or any unwanted texture on the skin.
Building A Routine
Ready to learn how to incorporate this product into the dream team? Here are some tips for working with this ingredient.
Polyglutamic acid is mild enough to be used morning, night, or both morning and evening. For normal, combnation, and oily skin types, this product may be best applied for overnight repair skin hydration.

Best applied in a serum, essence, or moisturizer, polyglutamic acid is best delivered in between the serum and moisturizing steps of any routine.

While it pairs well with a host of other power players - such as retinol, vitamin C, and niacinamide - it's best to limit the active ingredients on the skin to reduce the risk of irritation.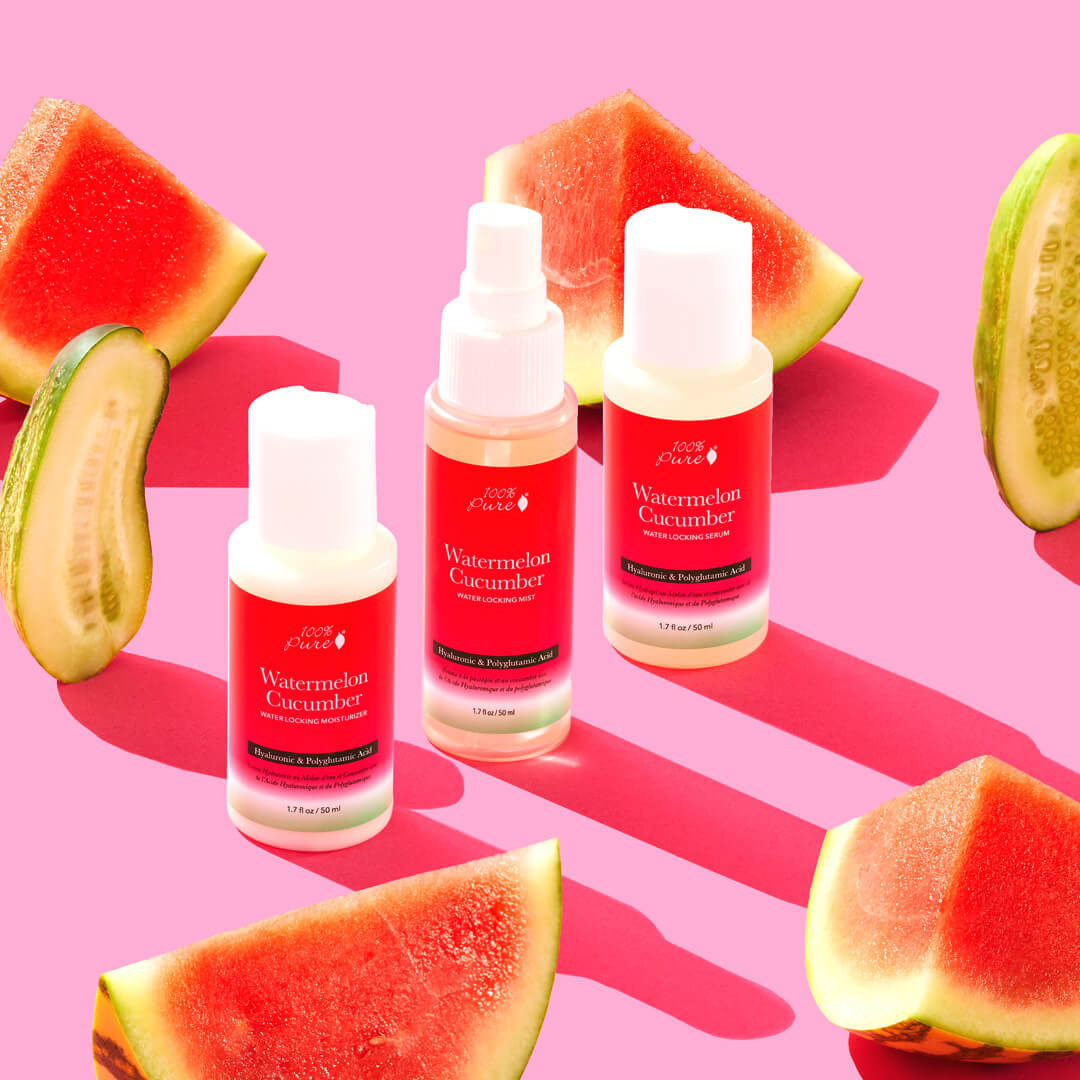 Meet Our Watermelon and Cucumber Line
Now you can add Polyglutamic Acid to your skincare routine with ease with our Watermelon and Cucumber Hydration Kit!
We created an ultra hydrating, long lasting trio that instantly plumps, smoothes, hydrates and reduces signs of aging.
The Watermelon and Cucumber Water Locking Mist, Serum and Moisturizer deliver intense and long lasting hydration to naturally restore skin elasticity and promote cell regeneration with watermelon and cucumber waters, skin plumping polyglumatic acid and moisture retaining hyaluronic acid.
Why You'll Love It
Our Polyglutamic acid is uniquely vegan and is made from natto beans! Natto contains lecithin, which is a skin softening, conditioning and smoothing agent, and Vitamin E, which is a powerful antioxidant and helps to prevent skin damage from free radicals, keeping your skin looking bright, young and healthy.
Paired with our, sweet potato sourced, Hyaluronic Acid the saying that two are better than one rings true! Double the power, double the hydration!
We carefully hand-select products based on strict purity standards, and only recommend products we feel meet this criteria. 100% PURE™ may earn a small commission for products purchased through affiliate links.
The information in this article is for educational use, and not intended to substitute professional medical advice, diagnosis, or treatment and should not be used as such.
Sign up to our email newsletter for more blog updates and exclusive discounts.
< Older Post | Newer Post >