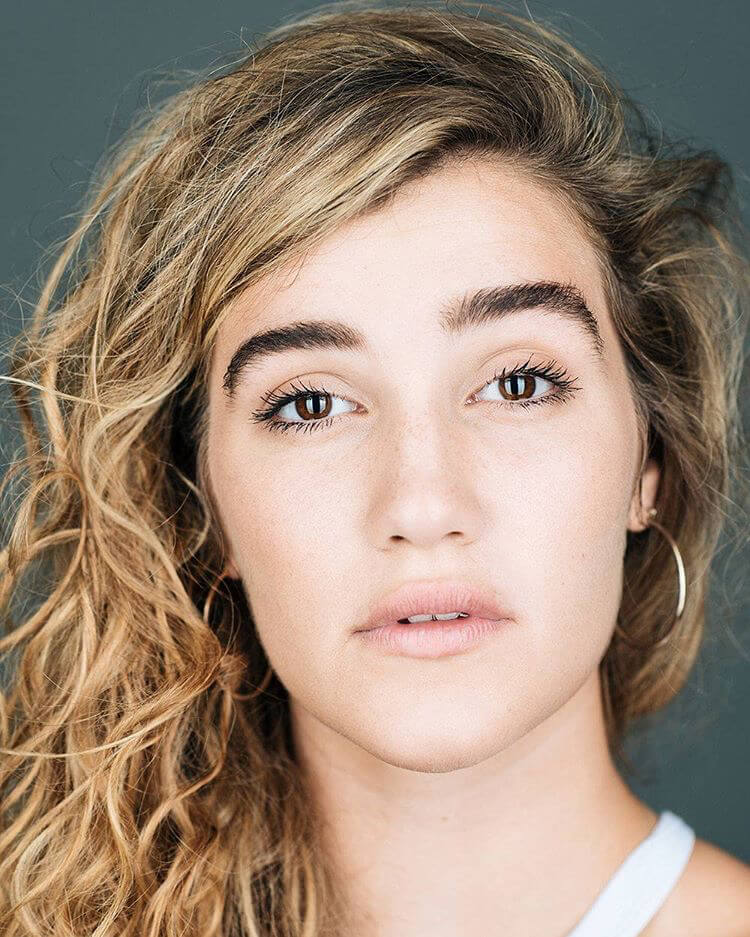 No two ways about it: the key to rocking "no makeup" makeup is flawless skin. Okay, flawless skin and the perfect palette of nudes and neutrals.
Finding the right makeup? That's easy. Mastering a skincare routine that minimizes pores, brightens skin, and leaves you feeling refreshed and hydrated? Another thing altogether.
With a few easy-to-attain additions to your medicine cabinet - and some fresh updates to your makeup bag - you'll be ready to bare it all in no time. We'll show you how: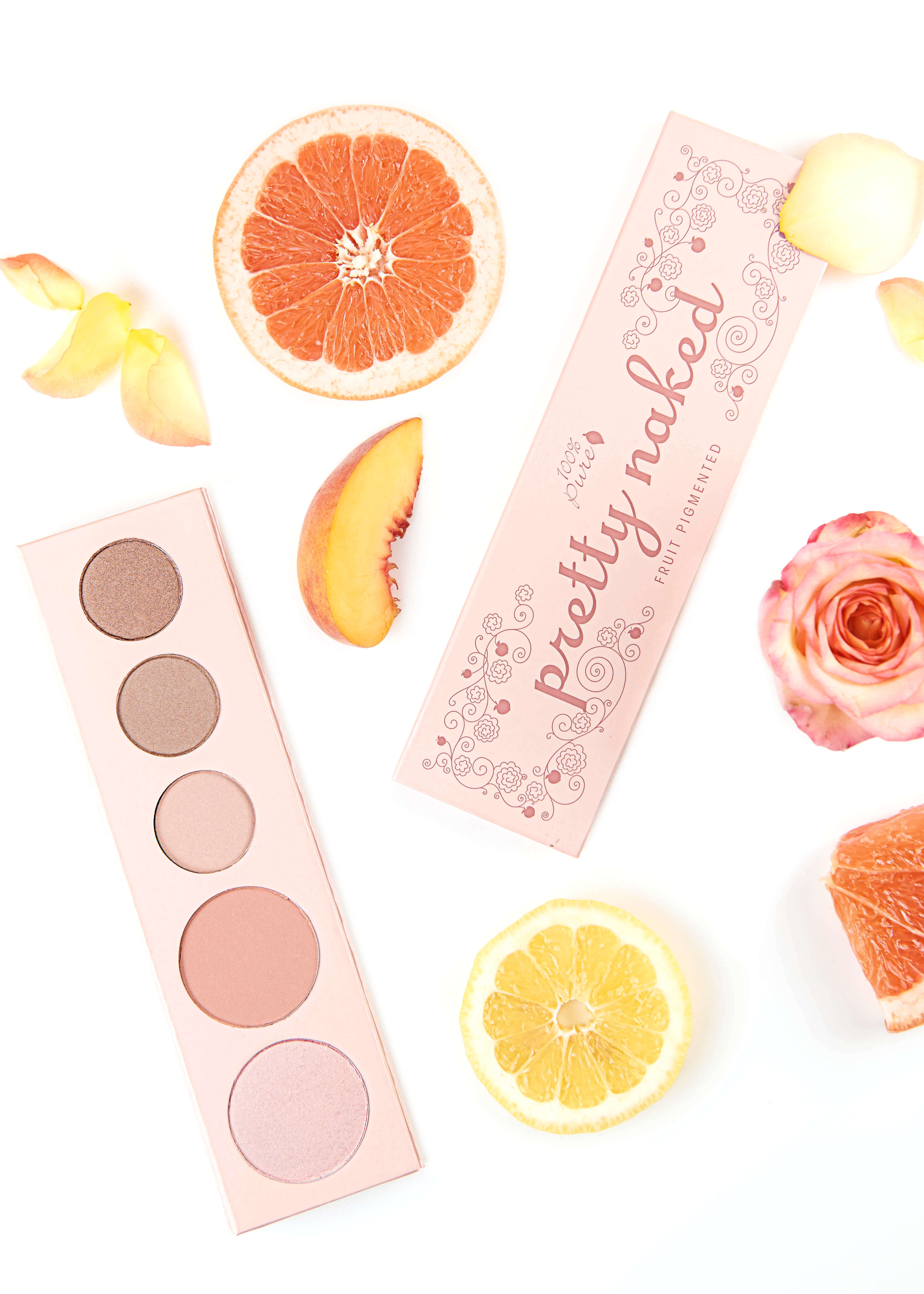 ---
Ramp Up Your Routine
Find your skin's happy place with a simple but effective routine designed to cleanse and moisturize.
For starters, there's a reason everyone makes a big deal about French skincare - and that reason is micellar water.
"[It] looks and feels like plain old water, but it's made up of gentle microscopic oil molecules called micelles...that attach to dirt, grime, makeup, and other gunk your skin has going on," explains Perrie Samotin, a beauty editor at Stylecaster.
At the end of a long day, simply swipe this super-powered makeup remover and hydrating cleanser across your cheeks, chin, and forehead to remove every single speck of dirt, dust, and makeup. (Caveat: if you've used heavier eye makeup or waterproof mascara, you may need a separate makeup remover.)
Because of the nourishing oils in micellar water, your skin doesn't dry out and is more primed than ever to benefit from your favorite gentle cleanser. Without everyday irritants in the way, your cleanser can work deep into your pores to lift away any remaining dirt from your face.
Even if your skin isn't overly oily, a light toner will help deliver important nutrients back into your skin after cleansing.
"Toning, when done properly, is not a one-way street," write the editors of Into the Gloss in their defense of natural toners that offer hydrating humectants.
"With that in mind, you'll want to pick a formula that is free of alcohol (and maybe even natural astringents) in favor of calming ingredients."
Think chamomile, calendula, and rose water, rather than witch hazel and peppermint, for example.
Finally, once your skin is cleansed of makeup, dirt, and oil - and once you've used a toner with vital skin-restoring properties - you're ready to moisturize.
If it's nighttime, a heavy-duty moisturizer is all you need to lock in moisture and repair skin before you head to bed. If you're getting ready for the day - and ready to try the "no makeup" makeup look - we suggest a light moisturizer to help prime your skin and give you that dewy look.
From our catalog: Our Organic Flax Seed Cleansing Oil uses natural oils to lift away dirt and makeup without drying out skin, while the Purity Hydrating Tonique helps restore moisture and fight blemishes. A layer of Argan Oil Facial Moisturizer hydrates skin while protecting it from harmful UV rays.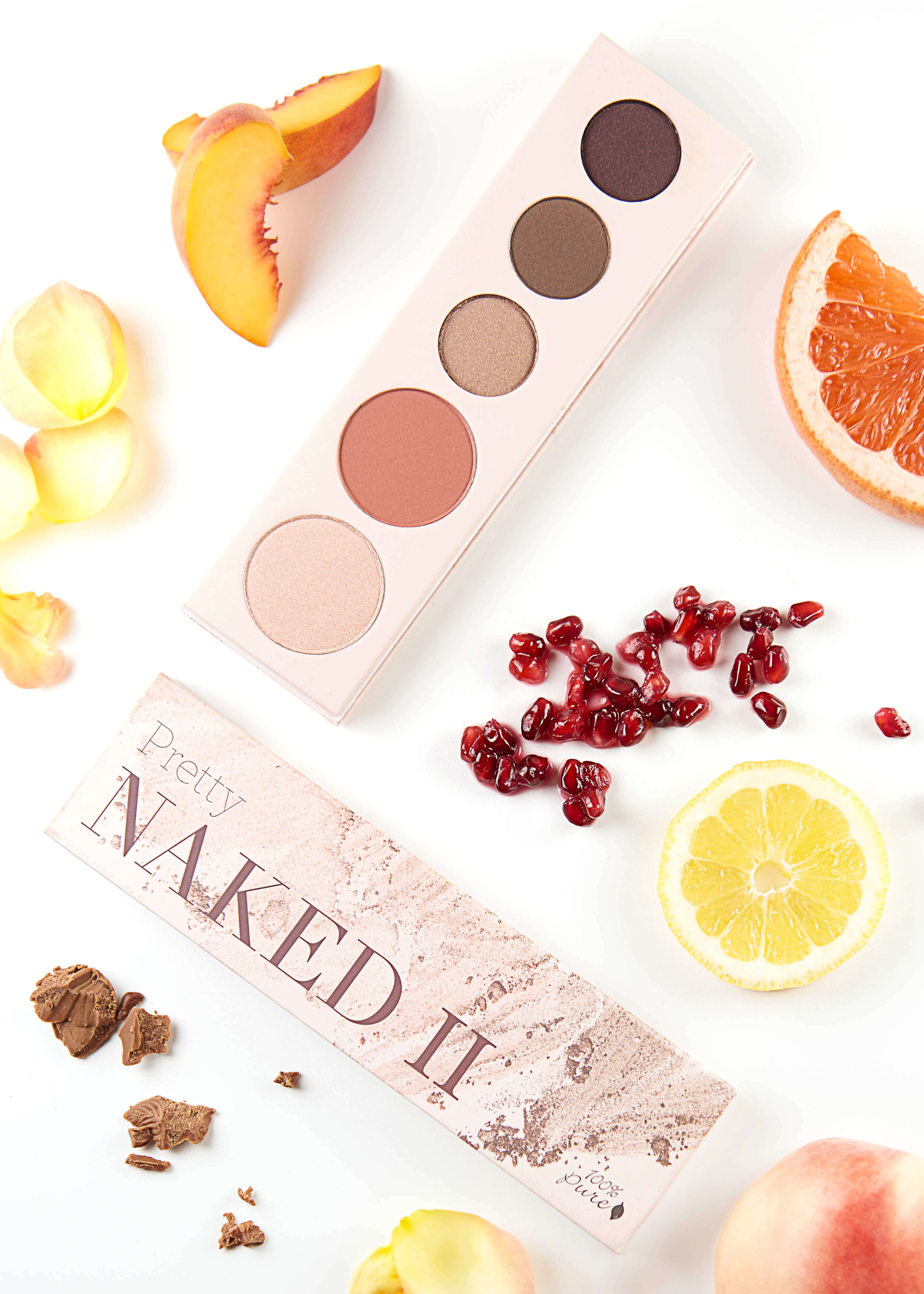 ---
Find Your Pretty Naked Palette
Once your skin's glowing and gorgeous, finding the right palette for "no makeup" makeup is all about knowing how to balance neutral tones with minimal touches of color.
Ironically, "no makeup" makeup still requires a beefed-up beauty arsenal - it's all about finding the right application tools to deliver gorgeous neutral tones directly to your skin. Think barely-there nudes, creamy peaches, and shades of buff bronze.
Let's start with a simple, sheer base that helps even skin tone without coming on too strong. Your best bet is either a tinted moisturizer or a high-quality liquid foundation that's super light.
The trick here is all in the application, suggests makeup artist Troy Surratt. "A dampened sponge presses pigment into your skin and removes excess for the perfect coverage," Surratt told Allure.
Consider dispensing with powder altogether, so your skin looks dewy and hydrated, rather than matte. After a brief tango with your concealer for undereye circles or blemishes, it's time to anchor your face with a little bit of color.
While it might seem counter-intuitive, cream blush or stain will pop right out on fresh skin - giving you that no makeup glow.
"Skip powder and accent your face with a translucent cheek stain, which settles onto your skin in the most natural way," suggests Patricia Reynoso at Glamour.
Stick to colors that makes your skin look slightly flushed - hints of peach, coral, or pink can do the trick.
Smack-dab in the middle of summer? Reach for bronzer or a peach-based blush instead, which will make your skin look sun-kissed but not overdone.
"A little bit of shimmer can add a healthy glow and highlight your facial structure, but too much can emphasize uneven skin texture," Aly Walansky at StyleCaster warns of the perils of bronzer application. Take heed!
If you want to highlight your new, glam skin without adding much color at all, check out Gisele Bündchen's red carpet look for inspiration. No, she's not an angel - she's just wearing illuminator in all the right places.
"Illuminating products can help you fake that coveted dewy glow, while also enhancing your features," explains Mi-Anne Chan at Refinery29. "Some makeup artists even think the light-attracting products will eclipse bronzers."
If this look is speaking your language, layer on illuminator or an illuminating primer beneath a cream foundation (or tinted moisturizer) that's carefully applied with a damp sponge. Again - ditch the powder, which only will add another layer to your look.
Like a subtle, rosy cheek, the perfect lip color is the other secret ingredient to a stellar no makeup look.
There are a few different directions to go, depending on the shade of your blush. If you picked a brighter pink or coral for the apples of your cheeks, tone it down with a tinted balm on the lip. If your cheeks have a sun-kissed glow, then opt for a scene-stealing pink or even berry on your lips.
Want lips on lock that still look super minimal?
"Choose a lip color in a shade close to the color your lips turn after you rub them with your finger for a few seconds—the nearly-natural hue will keep you from looking washed out," suggests Steph Doan at Prevention.
Even though most the of focus here is on your lips and cheeks, your eyes still need a little something to balance out your face.
Sweep a barely-there peach or nude shade across the lid and top with a single coat of mascara, suggests makeup artist Robin Black, who works for French fashion house Mugler.
"For a your-lashes-but-better effect, curl first, blot your wand, and apply a single coat," writes Phillip Ricardi of Black's no-makeup strategies.
"But, make it count! Hold your wand horizontally and wiggle it into the roots of your lashes. Then, brush up and outward, paying careful attention to coating the outer corners."
Curling lashes first will help open up and brighten the eye, while a single coat of mascara adds color and definition without going over the top.
As you can see, the "no makeup" look isn't exactly product-free. But the more prepared your skin is - squeaky clean and fully moisturized - the more you can get away with products that provide barely-there coverage.
From our catalog:
Fans of our Pretty Naked Palette will be excited by our latest, updated version. Pretty Naked II is a new palette of neutrals that can transform from barely-there to sultry in a heartbeat. This collection of classically flattering colors features a luminizer, blush, and eye shadow trio.
Apply the luminizer to the high points of the cheek bones, bridge and end of the nose, Cupid's bow, and above your lips for glowing radiance. Apply the blush to the apples of the cheeks for a natural-looking flush. The shades of our fruit-pigmented eye shadow range from daytime neutral to and out-on-the-town smoky eye. You can also brush luminizer on your lids for a dreamy, daytime glow.
By prioritizing a re-vamped skincare routine that emphasizes cleansing and moisturizing the delicate areas of your face, you'll really be ready to bare it all.
Squeaky clean, fully hydrated skin also makes the best base for the "no makeup" makeup craze sweeping the runway. Add the perfect palette for neutral pinks and nudes, and you'll look - and  feel - like a million bucks.
Have you mastered the "no makeup" makeup look? Tell us about your favorite tricks in the comments below:
Image credit: @iamannagrey
We carefully hand-select products based on strict purity standards, and only recommend products we feel meet this criteria. 100% PURE™ may earn a small commission for products purchased through affiliate links.
The information in this article is for educational use, and not intended to substitute professional medical advice, diagnosis, or treatment and should not be used as such.
Sign up to our email newsletter for more blog updates and exclusive discounts.
< Older Post | Newer Post >