How To Stop Your Under Eye Concealer from Creasing
When we use concealer, we want it to do its job..that means no creasing!
Posted on November 26, 2022
Written by: 100% PURE ®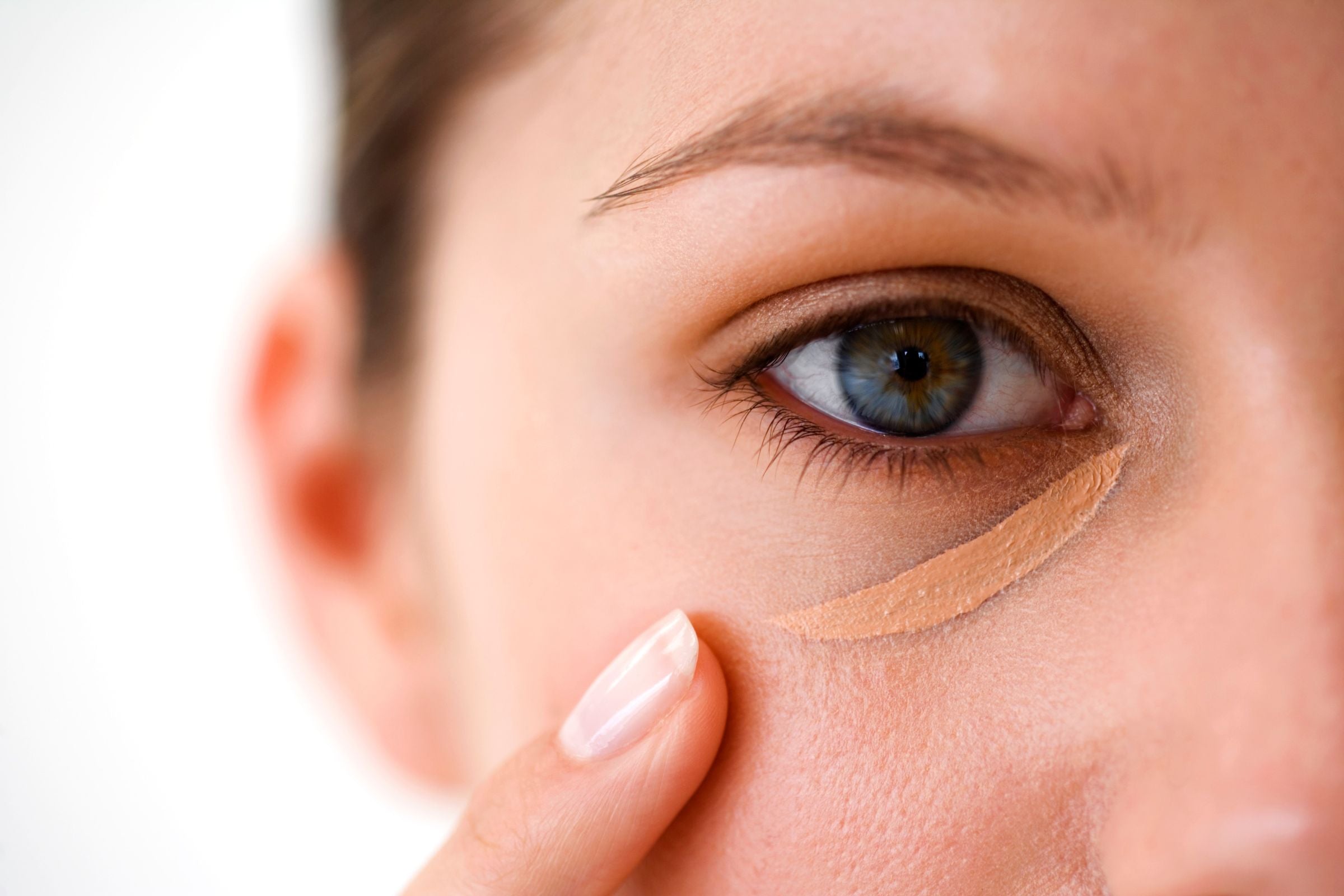 Without a doubt, concealer is one of those makeup staples that truly does it all–not only does it cover blemishes and dark circles, but it can also create a lifting, illuminating effect.
That being said, this beauty go-to has its tricky moments, case in point: concealer creasing. Caused by a number of different reasons, these fine lines can really spoil a glam moment, while dampening your self confidence in one fell swoop.
If you find yourself frustrated with concealer creasing, this one's for you! Here's how to apply under eye concealer for a smooth, crease-free finish.
Why is My Concealer Creasing Under My Eyes?
When we don't use the right technique, concealer creasing is more likely to happen. To prevent concealer creasing in the under eye area, avoid these three beauty blunders.
1. Choosing the Wrong Concealer Formula
Like with any step in your beauty regimen, it's imperative that you stick with a concealer formula that's well suited to your skin type. These days, concealers are formulated in a variety of ways, such as hydrating, brightening, mattifying, and creating high coverage.
With that in mind, it's important to choose an effect that's compatible with your skin, and avoid the ones that aren't. For instance, you wouldn't want a hydrating concealer if your skin is oily, or a mattifying concealer if your skin is on the drier side. Our Fruit Pigmented® Long Last Concealer is enriched with shea butter and rosehip oil for long lasting hydration and wear while our Fruit Pigmented® 2nd Skin Concealer is lightweight enough for oily skin while still providing medium to full coverage.
2. Too Much Concealer
All too often, we tend to cake on the concealer, in hopes of getting the most brightening, skin-perfecting effect. However, this is what leads to caking on the skin, causing concealer to gather in even the faintest fine lines. This is how creasing happens!
If you're still applying your under eye concealer in large triangle patches, we suggest easing up on your technique. Instead, try applying a small amount of concealer toward the tear duct, lightly blending with a brush or damp makeup sponge. Then, add a little below the outer corner, taking care not to go too close to the lower lash line.
Here's how to take your concealer application even further: lay on your under eye concealer in sheer layers, allowing each one at least a minute to set on the skin to prevent creasing.
3. Forgetting to Set
The question comes up a lot: should I set my concealer with powder? And as a general rule, the answer is almost always yes.
Now, there are some exceptions: in the case of super light-coverage formulas, some concealers will last well into the late hours without needing any setting powder. But with full-coverage formulas, a setting powder will play a major role in preventing creasing.
When choosing a setting powder for under eye concealers, make sure to use one that's translucent, so its addition to the coverage is minimal.
Our Bamboo Blur Powder, for example, brightens and sets the under eye area with a natural finish that won't emphasize skin texture. We'll go over setting powder application (and much more) in the next section!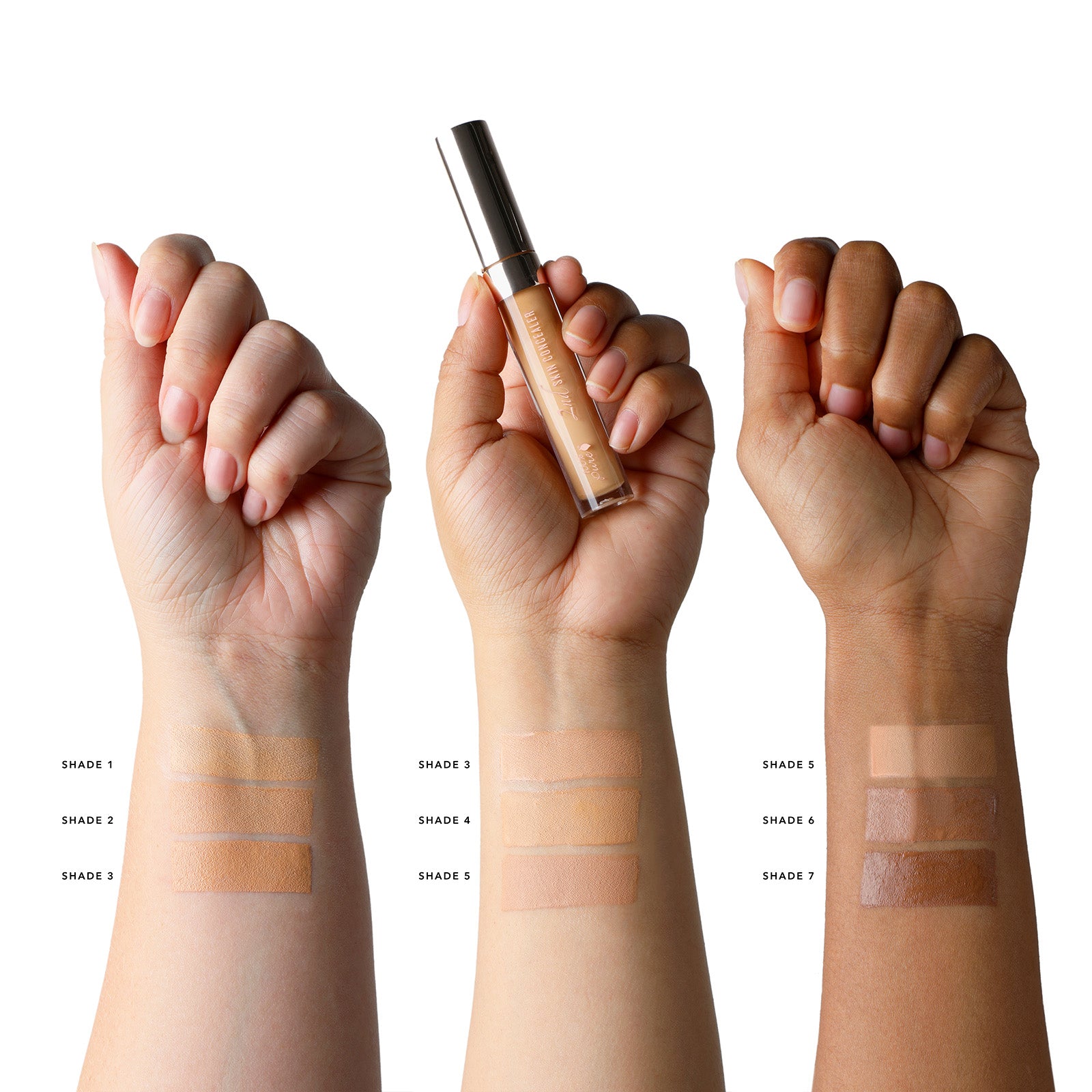 How Do I Keep My Concealer from Creasing and Making Wrinkles Worse?
Concealer creasing happens so easily, that it's often easy to feel as if that's just the way makeup works on your skin. However, that's not the case! Technique is a major factor in the way your concealer sets, and there are small changes you can adopt that will make all the difference! Here's how to apply under eye concealer for a crease-free wear.
Newsletter
Subscribe
for more blog updates and exclusive discounts
Prep Your Base With Skincare
Similar to foundation, skin preparation is key to a great concealer application. Starting out with a hydrated under eye area will make the concealer glide on more evenly and smoothly, which prevents creasing in the long run.
When it comes to makeup, the surface texture matters, so skincare should always come first–specifically eye creams. Eye creams are going to hydrate and plump the skin under the eyes; plus, your skin will benefit from the extra attention in the long run!
And for bonus crease prevention, opt for something that uses caffeine, as it's known to help de-puff the skin. Our Coffee Bean Eye Cream floods the skin with antioxidants for anti-aging benefits while boosting circulation in the under eye, which keeps your concealer application smooth, bouncy and crease-free.
Use a Primer to Prevent Creasing
Want a little extra crease-proof power? Try using a mattifying primer in the under eye area.
When you use a primer as a base for your under eye concealer, the product is less likely to slide around. And with mattifying formulas, like our silicone-free formula, you're going to smooth out the surface of your skin, creating an excellent canvas for your concealer.
If you find that your concealer is still sliding around and creasing, opt for a cream moisturizer to plump and hydrate the under eye area, like our Hydra Drench Cream.
This light-as-air, fast-absorbing formula works to replenish hydration in parched skin with nutritious fatty acids derived from chia seeds. The best part about this moisturizer is that it works for all skin types, especially when it comes to the under eye area.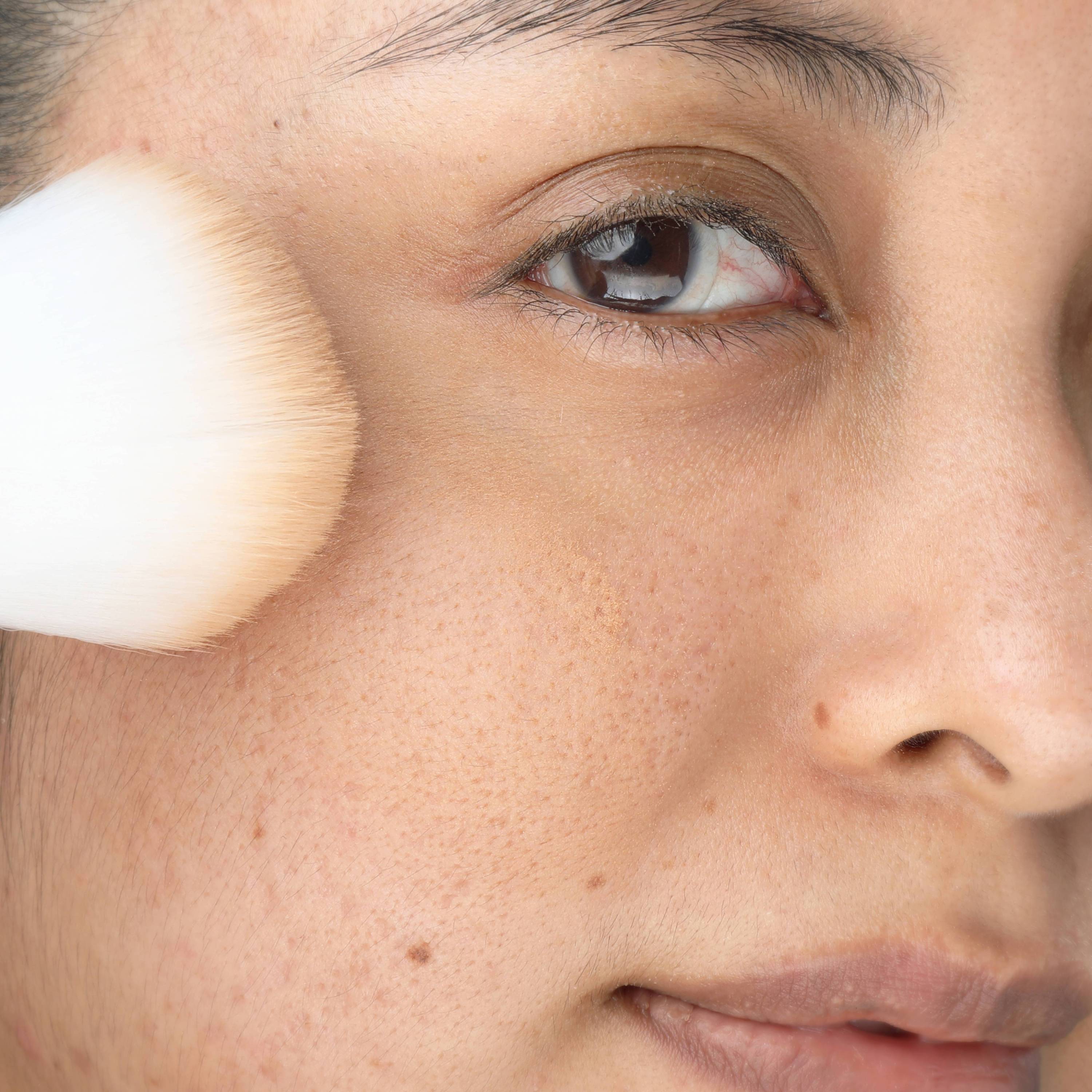 Set Your Concealer With Powder
As mentioned above, setting powder is almost always a good idea after concealer. However, the way in which you apply it matters.
Before you reach for that powder, allow your concealer a few minutes to settle into the skin. When you take the time to let the concealer set on its own, you'll get a better idea of how much setting powder you really need. And if you want to take a page out of the pros' book, many makeup artists will use a cotton swab to dab off excess product before lightly blending it out. Once your concealer's set for 1-3 minutes, make sure the area is evenly applied before setting with powder.
And if you really want to lock things in, feel free to try a light baking.
However, we don't mean the heavy-handed application you might know from 2015, although the process is pretty similar. After checking that your concealer is smooth, apply setting powder with a makeup blender or powder brush, and then leave the powder to sit while you work on the rest of your makeup for about 5-10 minutes. This will help the powder absorb any excess oils while locking in your concealer. Then, use a powder brush to gently dust it all off.
We carefully hand-select products based on strict purity standards, and only recommend products we feel meet this criteria. 100% PURE™ may earn a small commission for products purchased through affiliate links.
The information in this article is for educational use, and not intended to substitute professional medical advice, diagnosis, or treatment and should not be used as such.
Sign up to our email newsletter for more blog updates and exclusive discounts.
< Older Post | Newer Post >