How to Make a Non-Toxic Room Freshener
DIY room freshener recipes, and how to use them
Posted on September 15, 2021
Written by: 100% PURE ®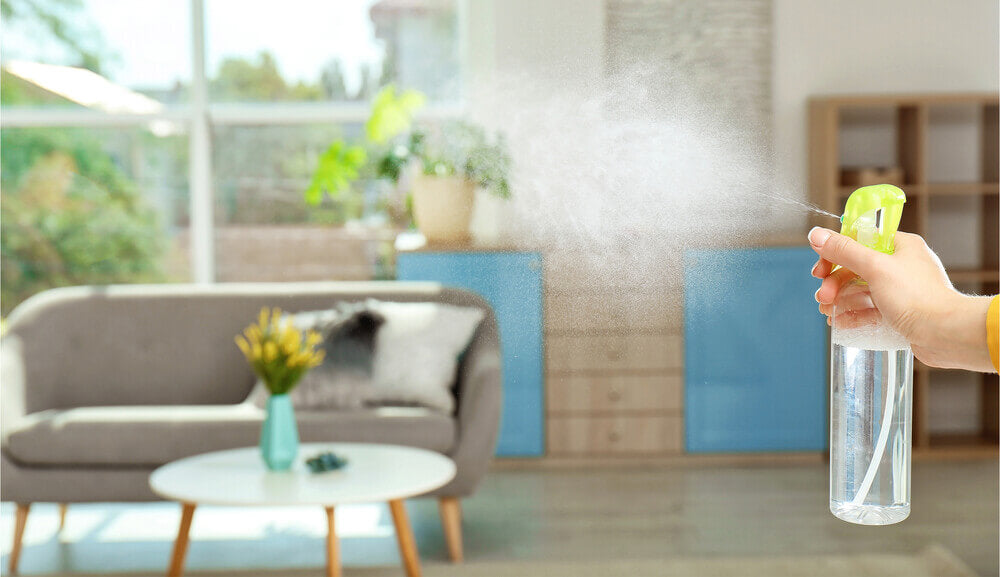 While we're still holding onto the last few days of summer, we know it won't be long before we'll be spending more days indoors. And since we're welcoming the change of pace and the holidays, here's a fun room freshener DIY that makes home an even happier place to be.
It's rare to find clean or natural home scents and room fresheners on the market. In fact, it's much more common to find home fragrances laced with chemicals and toxins.
If we wouldn't put it on our bodies, why would we want it in our homes? Instead of settling for the toxins and chemicals, we're whipping up these DIY alternative room fresheners that are fun, natural, and easy.
4 Harmful Ingredients to Avoid
All in favor of skipping the toxic chemicals in mainstream room fresheners, say I! We're pretty sure that's a resounding yes – especially when some of these toxins are known carcinogens that cause significant and lasting effects.
So, what are we bringing into our homes with these room fresheners off the shelves?
#1: Phthalates
A known hormone disruptor, this chemical is used in many everyday products. The problem is in the link to sex hormone imbalances, asthma, developmental issues, fertility challenges, and even breast cancer.
#2: Benzene
Benzene is a very commonly used ingredient. It's not just in room freshener. It's also used as a base chemical for a variety of other frequently used products, even though it is a known carcinogen. It has the ability to linger in the system for up to 2 days. While there, it causes issues with mental clarity, heart regulation, dizziness, and stomach problems, in addition to the long-term exposure risks.
#3: Toluene
Ever enter a heavily scented room and immediately get a headache? It could be linked to the many types of irritation that toluene can cause. Along with confusion, anxiety, insomnia, and skin inflammation, toluene gets a hard pass from us.
#4: Formaldehyde
Yes, this embalming preservative is used in some home fragrances. It's way more common than many of us know. Whatever its purpose, it can cause problems with our skin, eyes, and breathing, including burning and wheezing. Long-term exposure has also been linked to cancer.
With risks like those, we'd be happy to throw out the entire idea of a room freshener if those were our only choices. Luckily, for those of us with an aromatic obsession, there's an alternative.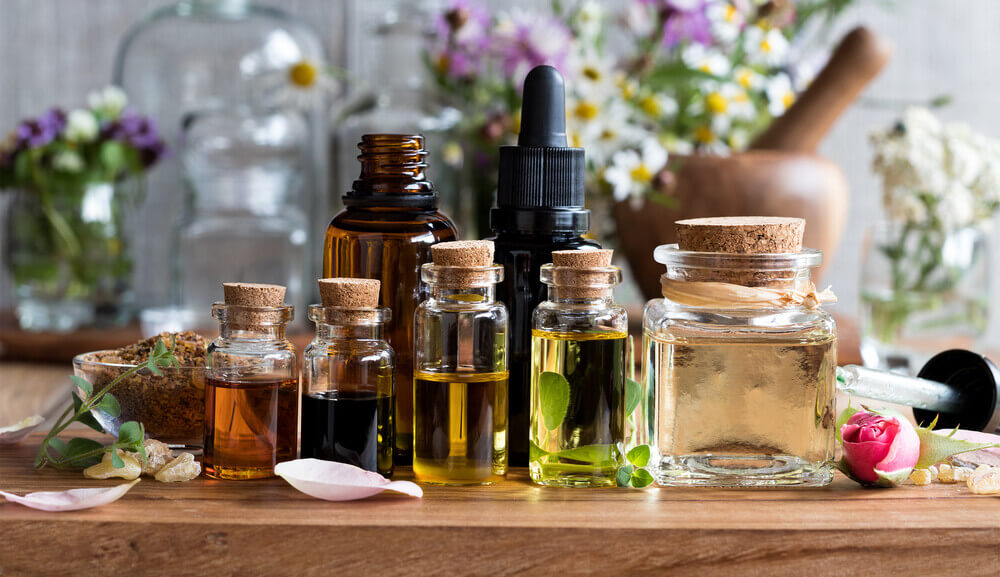 DIY Room Freshener Recipes
We love a good DIY, so we've got you covered for a full refresh and deodorize with some homemade room freshener options to suit any season or mood! Here are a few of our favorite DIY home fragrance ideas.
Baking Soda-Based
Baking soda is great for deodorizing. It absorbs odors in the environment instead of just temporarily covering them up. Even really strong smells like fish and garlic can be treated with this room freshener.
For this option, we'll need a nice light misting spray bottle, our favorite essential oils, water, and baking soda. Have a couple of cups of water ready to go in the bottle.
Then, we'll mix 2-3 tablespoons of baking soda with several drops of essential oils. Good options are lavender for a calming space, rosemary for grounding, and neroli or citrus for a cheerful atmosphere.
Once the ingredients are well mixed, add in the water. Then, shake to thoroughly combine. Spray in the air as often as needed, but be careful to avoid delicate fabrics.
PRO TIP: no spray bottle on hand? Mix up the baking soda and essential oils and store the mixture in an open container as a standing room freshener. Add fruit zest, floral buds, or chopped-up herbs for extra style and smell.
Stovetop Potpourri
A simple and warm way to easily fill up a room, this stovetop fragrance option truly makes a house feel like home. First, we gather up a pot (and a stove) and our favorite ingredients.
Depending on our mood and the season, we certainly have preferred options. Warming spices like clove, cinnamon, and fresh ginger are great for the cooler months. Rosemary, peppermint, and apple feel calming during the winter. Ingredients like fresh citrus slices and thyme or florals like rose petals and lavender work well in the warmer seasons.
Once we've selected our ingredients, we'll add a generous few cups of water or fruit juice (think apple or pear) to our pot. Next, we add the fragrance components. Turn the heat on very low, and let the room fill up. Be sure to check on this at least every hour and add liquid as needed.
Vanilla Lovers
One of our favorite dessert flavors is a secret household air freshener right under our noses. As most vanilla extracts are made with alcohol, this DIY option has built-in fragrance that's low-prep!
We mix equal parts vanilla extract with rubbing alcohol and add about a cup of water. From here, we mix in 20-30 drops of our favorite essential oil combos. Lavender, chamomile, citrus, and woody scents work best with the vanilla. Then, we instantly have another room freshener spray. It's easy to store and use in any part of the house.
PRO TIP: salt is a great alternative to baking soda room freshener. Simply mix crushed sea salt with a generous infusion of essential oils. Then, allow it to diffuse into the room in a pretty display dish.
Crafty Comfort
This one is a bit more of an involved DIY, but it's lots of fun! We'll need jars with lids to seal this room freshener project. We'll also need agar agar (vegan thickener), essential oils, water, and salt.
First, we'll bring about a cup of water to a low boil. Once we remove it from the heat, we'll add in a heaping couple of tablespoons of salt and a generous amount of essential oils (think 20+ drops).
While stirring, we add agar agar. Once that's thoroughly mixed, we'll add another cup of water (this time, it'll be cold water).
Stir very gently, then pour the mix into the jars. Allow them to set over 2-3 days. The initially strong scents will soften. Then, you can use them around the house semi-covered to create an inviting ambiance.
Where to Use Your Room Freshener
Now that you've created your custom air freshener, where should you use it? We like to use them in the kitchen and restrooms, where smells can occasionally overtake the room.
We also enjoy cooking up our stovetop potpourri to add to the warm ambiance of our kitchens and living rooms. Baking soda-based fresheners are fantastic for musty storage closets or basements. Finally, we love a spritz of our DIY vanilla freshener near our beds for a soothing addition to our nighttime routines.
We carefully hand-select products based on strict purity standards, and only recommend products we feel meet this criteria. 100% PURE™ may earn a small commission for products purchased through affiliate links.
The information in this article is for educational use, and not intended to substitute professional medical advice, diagnosis, or treatment and should not be used as such.
Sign up to our email newsletter for more blog updates and exclusive discounts.
< Older Post | Newer Post >