The Best Dandruff Shampoos for Men
The causes of dandruff and the top natural shampoos for healthy scalps and flake-free shoulders
Posted on September 14, 2021
Written by: 100% PURE ®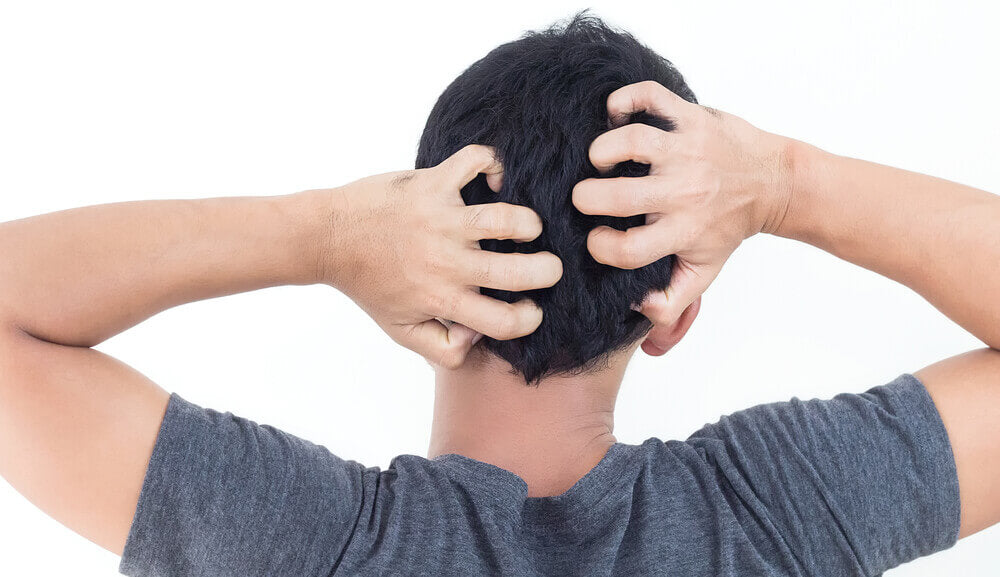 Just as you won't have lovely flowers from a bed of bad soil, you won't have healthy, lush hair from an unhealthy scalp. Follicles that are blocked by excess oil or dead skin serve as a gateway for dandruff. And dandruff, surprisingly, is actually more common in men than in women.
When the dreaded flakes and irritation arise on the scalp, it's important to pay attention to the symptoms and what causes them. That's where we come in! Follow along as we help get to the root of flakey scalps, and list the best dandruff shampoos for men.
Why Do Men Get Dandruff?
It turns out if you had a run-in with dandruff as a younger lad, the flakey foe will return later in life. Dandruff tends to first appear in puberty and then peaks in severity around age 20, lingering until men reach their 50s. Men are more susceptible to getting dandruff, leaving many stumped on its causes.
But not to worry: it has nothing to do with bad hygiene (or being unlucky). Research suggests that male hormones are partially responsible for the higher incidence of dandruff in males than in females. In addition, men's scalps contain more sebum, and the more it builds up the more flakes will likely appear.
Dandruff is not too serious, contagious, or bad for your health. But it can be embarrassing, uncomfortable, annoying, and chronic. That's why it's important to get it under control before it starts to drag you down.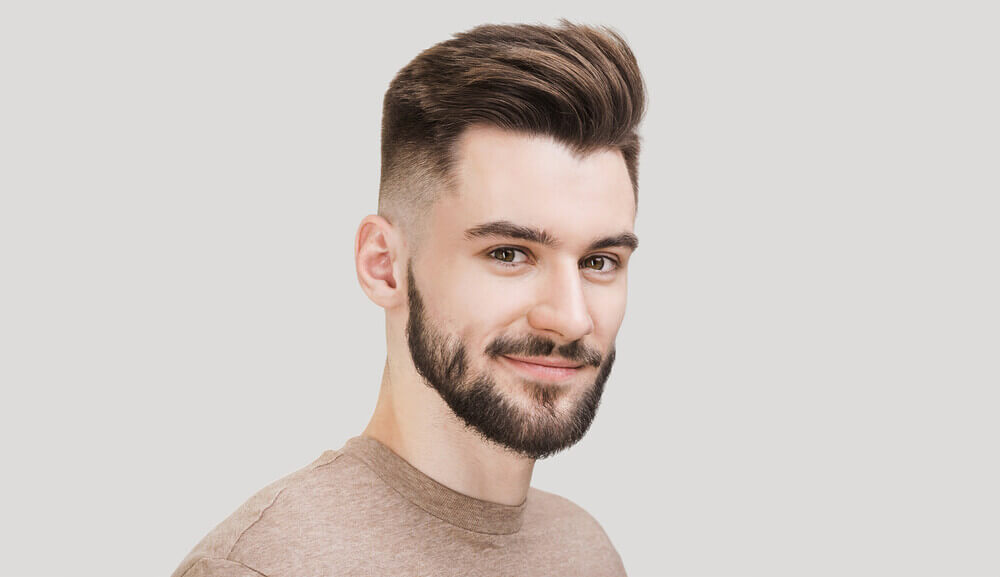 What are the Symptoms of Dandruff?
With dandruff's flakey characteristics, it's capable of appearing and reappearing on a whim, not to mention its ability to mimic other scalp conditions. Dandruff overlaps with dry scalp and even seborrheic dermatitis (a chronic form of eczema) that can lead to a flakey, itchy scalp.
Here's what you need to know to tell dandruff apart from other causes of flakes:
Flakes of skin that range from small and white to large, greasy, and yellow

Red or scaly scalp where the flaking occurs

Scalp itchiness or flakiness; this can also extend to the beard, eyebrows, around the hairline, ears, or nose as well as in the center of the chest or back

Tight or dry-feeling scalp, making your head feel itchy and irritated

Sensitivity to substances, such as hair products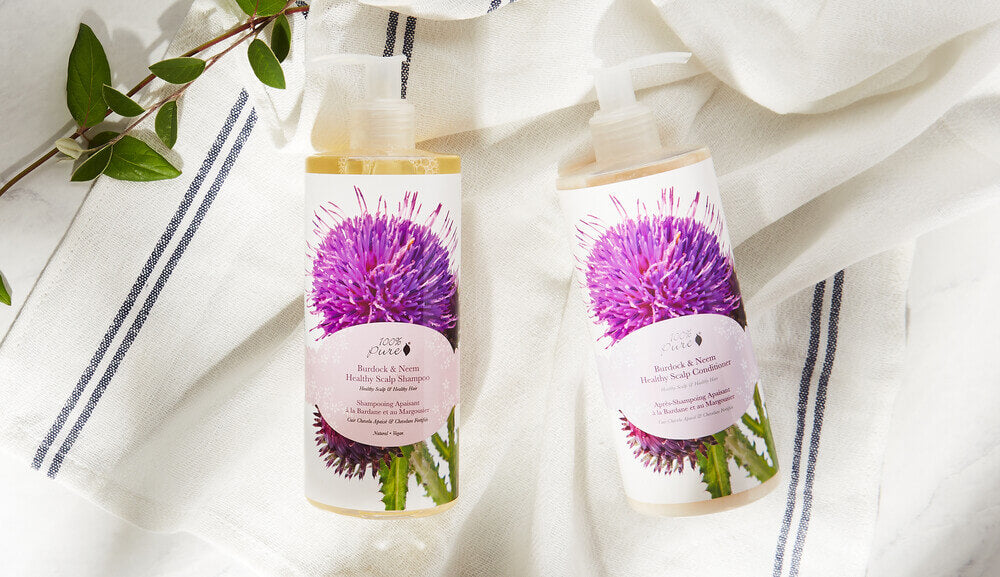 The Best Dandruff Shampoos for Men
Now that we've got the main causes of dandruff exposed, which should help take some of the flakey burden off your shoulders (literally), it's time to come through with treatment options for flake-free shoulders and healthy strands.
100% PURE Burdock & Neem Shampoo
Ready to dust off the dark-colored shirts that have been hiding in your closet? It starts with finding the best natural shampoo for dandruff. This soothing formula is a warrior for warding off excess oil and dandruff flakes once and for all. Wonder ingredients like burdock, neem, and rose hydrosol are all working together to help soothe and treat what's ailing your scalp.
Prose Custom Shampoo
Looking for a custom-made formula for your unique hair needs? Enter Prose: custom shampoos made from 99% naturally derived ingredients. When it comes to dandruff, this gentle, sulfate-free shampoo can be targeted to address scalp health, dryness, and flakes.
Jack Henry Cleanse + Hair Shampoo
A shampoo free of artificial anything, and for all hair types and everyday use? Yes – please! Formulated with botanicals and vitamins, this shampoo smells heavenly all while removing buildup and balancing your microbiome. Infused with biotin and honey that will aid in a flake-free scalp.
Function of Beauty Custom Shampoo
As a hair warrior for warding off excess oil and dandruff flakes, this fully customizable shampoo targets your individual scalp needs. You have full control customizing your shampoo according to your unique hair goals, and aesthetic preferences (including color and fragrance). Formulas can also be made silicone-free, dye-free, and fragrance-free based on your preferences.
Jupiter Balancing Shampoo
As the only medicated natural shampoo on our list, this formula is the head honcho for getting to the root of scalp issues. Thanks to its star ingredient Zinc Pyrithione, this soothing shampoo targets flaking, irritation, dry scalp and reduces hair breakage. Lush aromas of vanilla and lavender provide a calming shower experience.
Modern Mammals Minimal Rinse Shampoo
Say goodbye to dry, itchy shampoo hair. With this gentle, aloe-based rinse, this non-lather rinse is designed to soothe dry, irritated scalps while refreshing your hair back to its natural balance. The result is a healthier scalp with great hair days, every single day.
Dr. Squatch Men's Natural Shampoo
Get back to your healthy roots with a natural shampoo chock-full of essential vitamins. Comfrey leaf and nettle keep hair looking full and healthy, while soothing tea tree essential oil nourishes your scalp. While this formula does contain fragrance, it boasts lots of dandruff-busting ingredients that will be helpful for dandruff-sufferers. As an alternative, their matching conditioner is perfume-free and includes soothing menthol.
The thing about dandruff is that it's different from one case to the next, and not all sufferers will get the exact same results when they use the same treatments. But by understanding the causes of your scalp issues and finding the best dandruff shampoo for your needs, you should be able to find yourself flake-free (with a little patience and experimentation) sooner than you think.
We carefully hand-select products based on strict purity standards, and only recommend products we feel meet this criteria. 100% PURE™ may earn a small commission for products purchased through affiliate links.
The information in this article is for educational use, and not intended to substitute professional medical advice, diagnosis, or treatment and should not be used as such.
Sign up to our email newsletter for more blog updates and exclusive discounts.
< Older Post | Newer Post >