Get Glowing With Our Luminizer Glow Kit
Posted on February 17, 2017
Written by: 100% PURE®
We've got a special gift for YOU, inspired by our Founder, Susie Wang! If you've ever seen pictures of Susie or watched our Instagram Live videos, we're sure you've noticed how her skin always has that gorgeous glow! Get the look with this luminizing kit. We are so excited to share this set with our fans because it is a healthy, simple way to achieve the same dewy complexion that makes Susie's skin so luminous. All that without the use of chemicals, synthetic dyes, minerals or any toxins. Completely cruelty-free and packed full of vitamins and antioxidants. So you can be naturally radiant while nourishing your skin!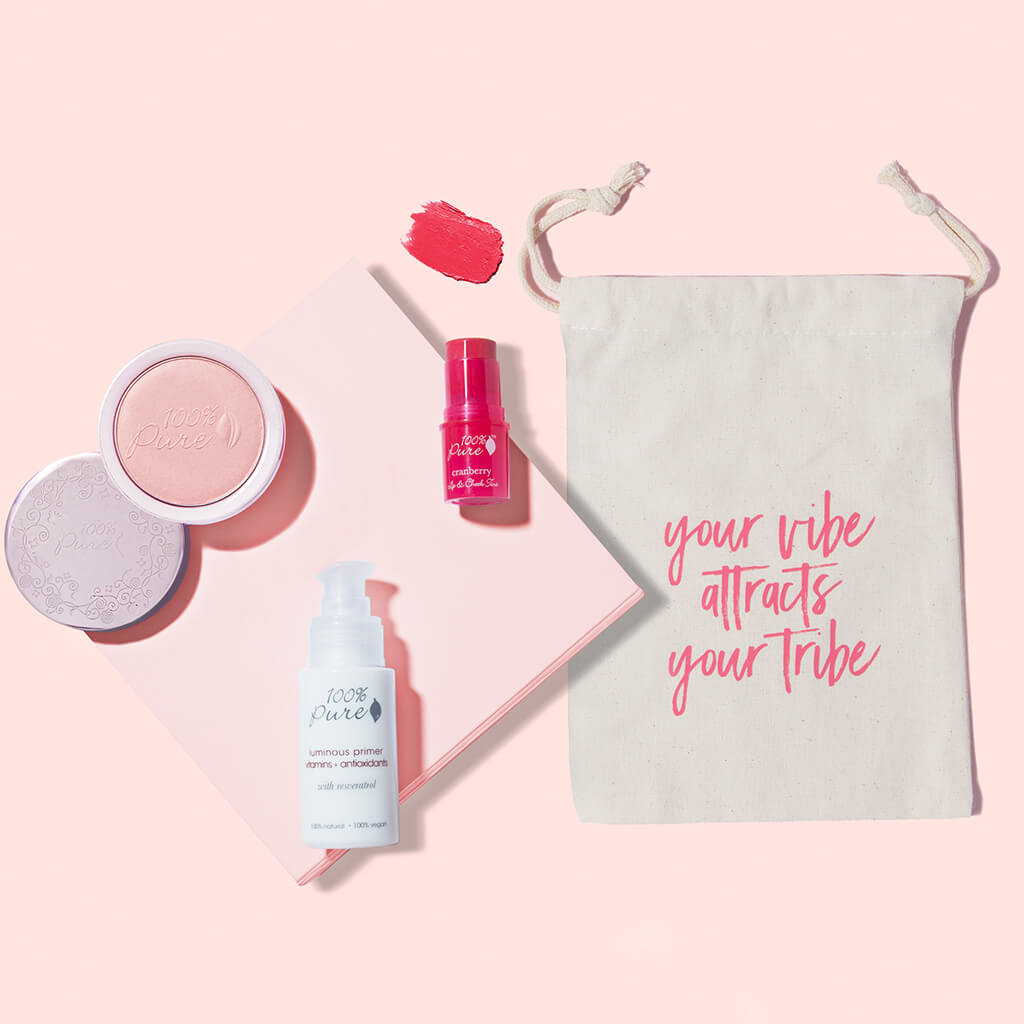 What it is:
When you spend $100 or more, you can receive our exclusive Luminizer Glow Kit for only $50! Kit valued at over $100. ($50 savings!) For a limited time and while supplies last.
How it works:
Get ready to glow by simply clicking "ADD TO TOTE". Once your cart reaches the minimum spending amount ($100 or more), the price of this $100 gift set will be only $50! ($50 savings!) While supplies last. No reservations.
What it includes:
Fruit Pigmented Luminizer ($35 value)
Fruit Pigmented Lip & Cheek Tint: Cranberry Glow ($25 value)
Luminous Primer ($35 value)
100% PURE Limited Edition Bag "Your Vibe" ($5 value)
Learn more about these products and how to get Susie's glow, below!
This fruit pigmented Pink Champagne luminizing powder is designed to make you sparkle and shine! Colored with antioxidant and vitamin rich fruit pigments instead of minerals or synthetic dyes, so you can achieve that healthy glow, naturally. Flattering for all skin tones, this luxe highlighter gives your face a sheer, soft pink luster.
How to wear:
Apply it with our Cruelty Free Blush Brush on the highest points of the cheeks, bridge of your nose and anywhere else you want to glow!
PRO TIP:
Apply some Luminizer right below your brows for a highlight or dot a little just outside your eyes (toward the bridge of your nose) for a quick "bright eyes" look. Your secret's safe with us.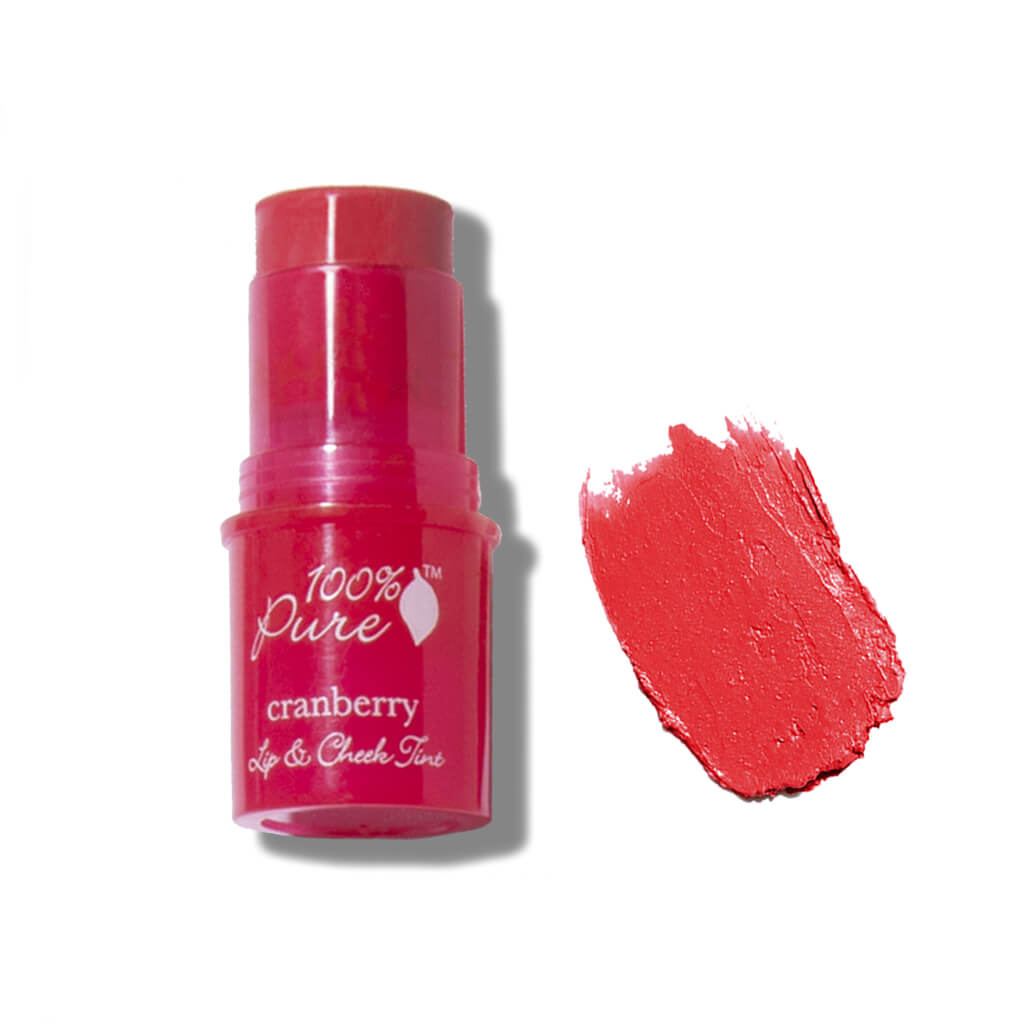 Fruit Pigmented Lip & Cheek Tint: Cranberry Glow
This all natural, luscious Lip & Cheek Tint was designed to be used as a blush and lip tint for a sheer wash of creamy color. Fruit pigments combine with skin softening, ultra-moisturizing shea and cocoa butters. Concentrated with anti-aging vitamins and antioxidants. Cranberry Glow flatters all skin tones with its bright, buildable rosey-red hue for a fresh, flushed look.
How to wear:
For a softer, natural look, touch the tint with your fingers and blend onto cheeks and/or lips until desired look is achieved. For a bolder look and more pigmented color, apply tint directly to the cheek and/or lips and blend with fingers.
PRO TIP:
A precise application and buildable color of our Lip & Cheek Tint can be achieved for your lips by using our Cruelty Free Retractable Lip Brush.
PS: Susie wears our Lip & Cheek Tint in Peach Glow and it is one of her favorite 100% PURE products! We love that it is two products in one and is so effortless to apply.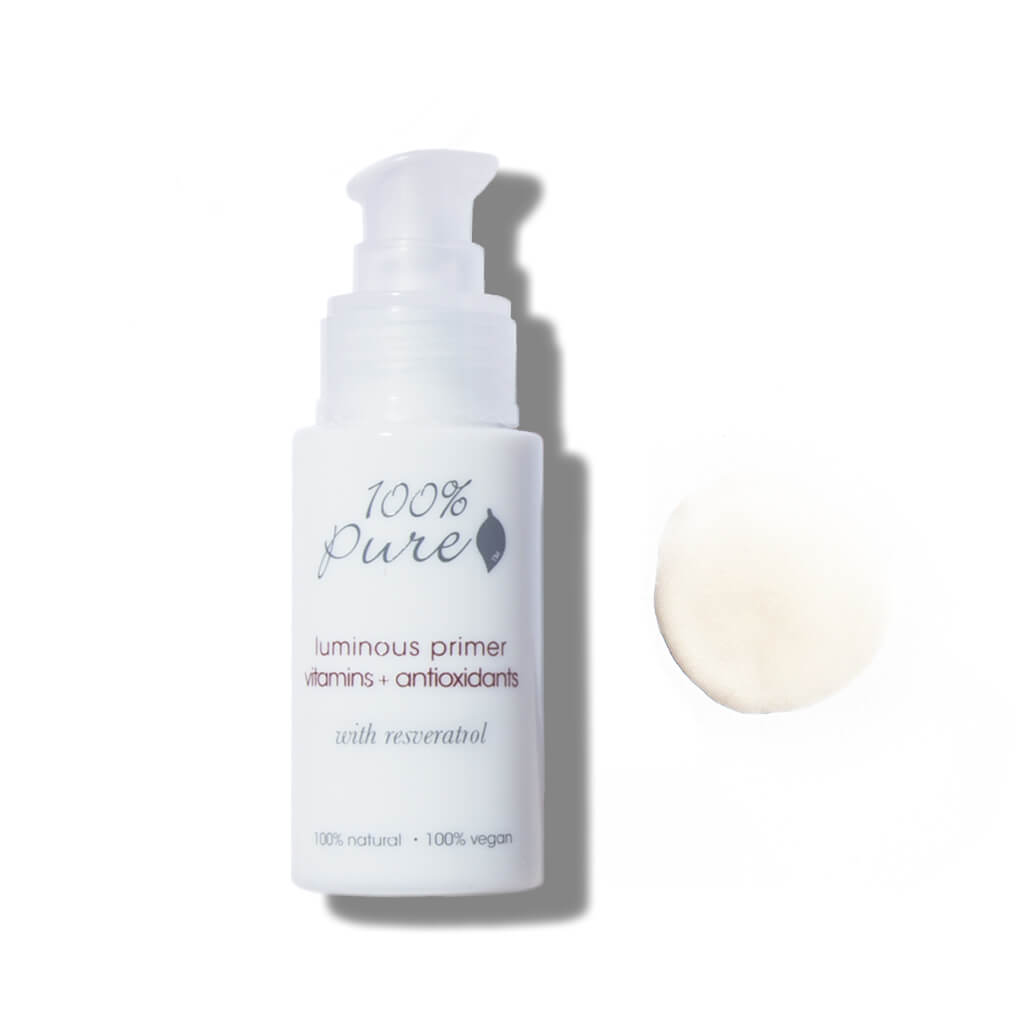 Silicone free, vitamin and antioxidant infused Luminous Primer makes your makeup last longer and keeps you looking flawless. Our luxurious formula fills in lines for a smooth look, while light reflective pigments soften and illuminate for a healthy, glowing complexion.
How to wear:
Apply evenly to clean or moisturized skin. Allow to set for 90 seconds. Follow with your fruit dyed makeup of choice for a long lasting makeup application and radiant skin.
PRO TIP:
Wear alone without makeup for a natural, healthy, subtle glow. To mattify and further diffuse any imperfections, sweep our translucent Bamboo Blur Powder onto your face after applying the primer.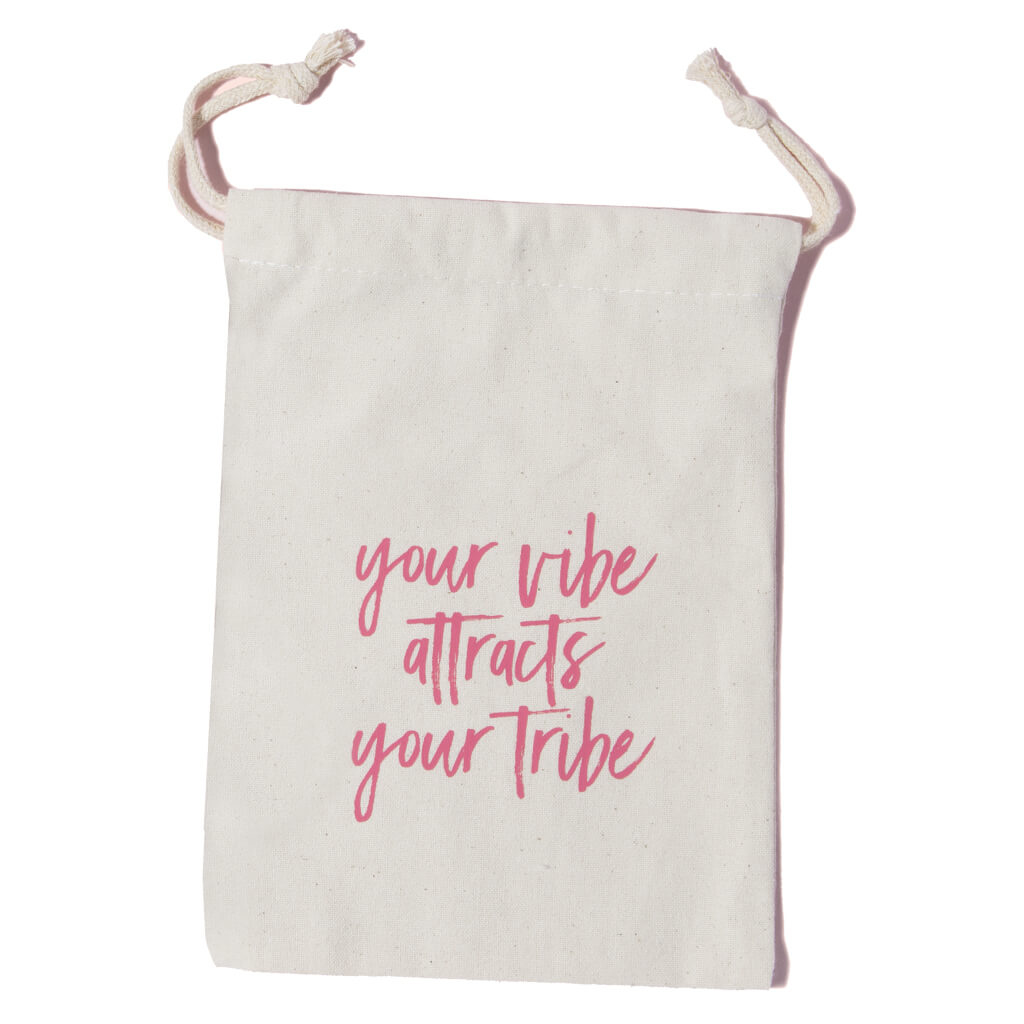 100% PURE Limited Edition Bag "Your Vibe"($5 value)
This limited release, purse-friendly makeup bag is perfect for carrying your 100% PURE Luminizer Glow Kit in style!
No matter your skin tone, a healthy glow is universal. These light-reflective goodies are guaranteed to naturally illumine and give a beautiful, candle-lit glow to your complexion.
We carefully hand-select products based on strict purity standards, and only recommend products we feel meet this criteria. 100% PURE™ may earn a small commission for products purchased through affiliate links.
The information in this article is for educational use, and not intended to substitute professional medical advice, diagnosis, or treatment and should not be used as such.
Sign up to our email newsletter for more blog updates and exclusive discounts.
< Older Post | Newer Post >