Yep, they're still around – and yep, we're still breaking out!
Posted on October 18, 2021
Written by: 100% PURE ®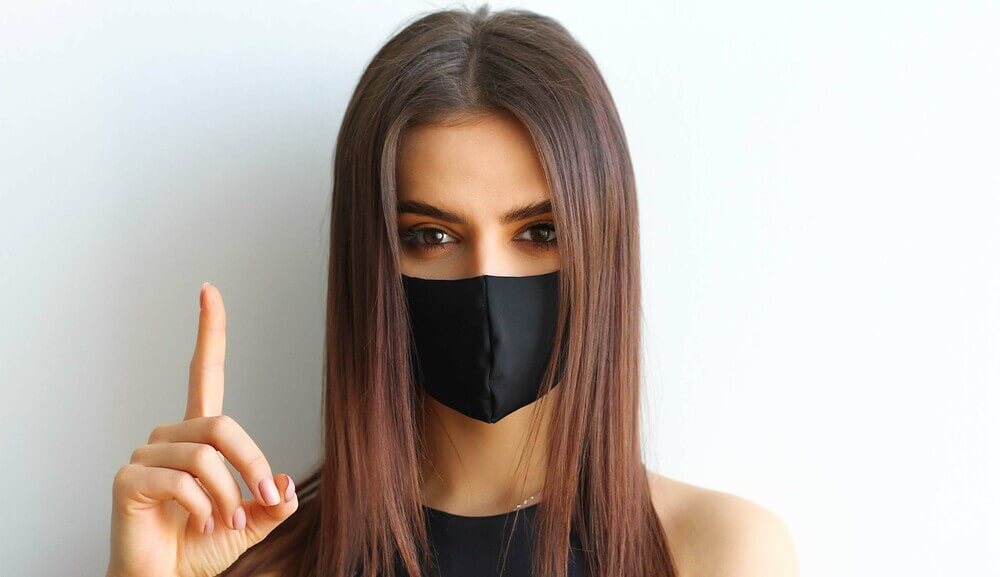 In 2019, "phone, keys, wallet" was the mantra before leaving home.
In 2020, that mantra became "phone, keys, wallet, mask."
In other words, most of us are still wearing masks – but it may be on more of an intermittent, on-and-off basis. And yet, many wearers are still plagued by maskne, which has become the term for acne caused by masks.
Consequently, "maskne" has become a huge topic of discussion in the skin care community.
But if you've been experiencing maskne, we're here to tell you you don't need any kind of special products made just for maskne to curb the breakouts! Sometimes, the right know-how is all you need for preventing and clearing breakouts.
Last spring, we covered some of the most effective maskne tips. And before we get into even more maskne tips, it helps to understand how (and why) maskne occurs.
Masks & Our Skin: How Maskne Happens
So what's going on with our skin when we wear masks, and why does maskne form in the first place?
Maskne often comes from mechanical skin damage. Friction from the mask material can cause skin irritation, leading to irritation and itching, and can potentially make preexisting breakouts worse.
That being said, it's also important to understand how a mask changes the environment of our skin. When we wear masks for extended periods of time, the air that's closest to our skin feels warmer and more humid, and there is less circulation.
This can cause the skin barrier to become compromised, leading to an increase in sebum production, clogged hair follicles, and changes in the skin's microbiome. In short, it can be the perfect recipe for breakouts, especially ones along the jawline and cheeks.
And when we see how temperature comes into play with maskne, we can start to think about how the changing seasons can affect acne. For instance, summer may be the trickiest time to wear masks, since it's so hot to begin with, and our faces are bound to sweat a little. But as we enter the cooler months, wearing a mask will start to feel a little more bearable; in fact, they can offer some much-appreciated coverage for those extra-cold, dry days.
But of course, we know maskne can happen any time of the year – so let's go over a few fresh maskne tips!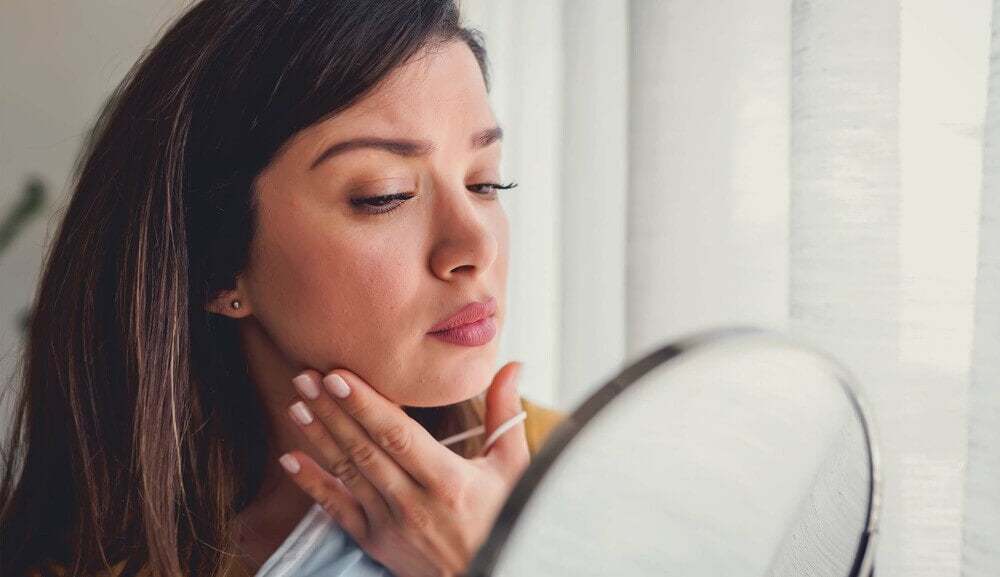 More Tips for Preventing a Maskne Breakout
As mentioned in our previous maskne breakdown, you can prevent the onset of maskne with a few basic strategies. Washing your face between wearings, avoiding makeup on the bottom half of your face, and making sure to wash cloth masks between uses can all help. But now that we're a little older and wiser (and veteran mask-wearers), a few more maskne tips have emerged. Let's dive in!
#1: Try Wearing a Mask Frame Under Your Mask
As we've discussed, friction and change in temperature are major causes of maskne and general irritation. But since mask mandates began, several companies have developed a clever solution: mask frames.
Mask frames, also known as mask cups, mask brackets, or mask inserts, are essentially frames designed to keep your mask from touching your face.
Typically made of silicone, mask frames are simple to use and allow the wearer to feel cool and comfortable in their mask without additional friction. They're easy to clean, but we'd recommend finding one made of a flexible material that won't damage your skin.
#2: Cover Up Blemishes
One of the biggest causes of maskne is pre-existing acne, since it's easily irritated, and breakouts can rupture more with the increased friction caused by masks.
If you find that you're repeatedly finding new breakouts on your face, it may be worth it to try out pimple patches. Also known as blemish covers or blemish shields, pimple patches are like little adhesive bandages for your pimples. They're made with ingredients to help soothe breakouts and encourage the healing process, sort of like a sticker with spot treatment effects.
Pimple patches are sold from a wide range of brands these days, and offer a variety of skin-saving, spot-treating ingredients like hydrocolloid, salicylic acid, and benzoyl peroxide. Pimple patches are great for protecting any ruptured blemishes from both the bacteria and friction in your mask, and they can even help them heal faster.
#3: When Possible, Take Mask Breaks
There are only so many maskne tips to follow, but ultimately, the biggest cause of maskne is (you guessed it) wearing masks.
While it's still important to wear masks in public, it's recommended that when doing so, you take a 15-minute break every 4 hours, granted that it's safe to do so and that you've washed your hands prior.
#4: Consider the Fit
We've talked at length about the material of our masks, but didn't get much into the fit, even though it's just as important.
To prevent the spread of maskne on your skin, make sure your mask fits you properly! When your mask is too tight, it can suffocate your skin even more. And when it's too big, it can slide around on your skin, causing extra friction.
Always make sure your mask sits snug, but comfortably on the face, and make sure it has at least 2 layers, but still feels somewhat breathable. If using a cloth mask, try sticking with soft, ventilated materials like cotton, and avoid synthetic materials like nylon, polyester, and rayon.
We carefully hand-select products based on strict purity standards, and only recommend products we feel meet this criteria. 100% PURE™ may earn a small commission for products purchased through affiliate links.
The information in this article is for educational use, and not intended to substitute professional medical advice, diagnosis, or treatment and should not be used as such.
Sign up to our email newsletter for more blog updates and exclusive discounts.
< Older Post | Newer Post >