Does Your Skin Need a Charcoal Mask?
The main charcoal mask benefits you need to know – and if they're necessary for your skin
Posted on July 17, 2019
Written by: 100% PURE®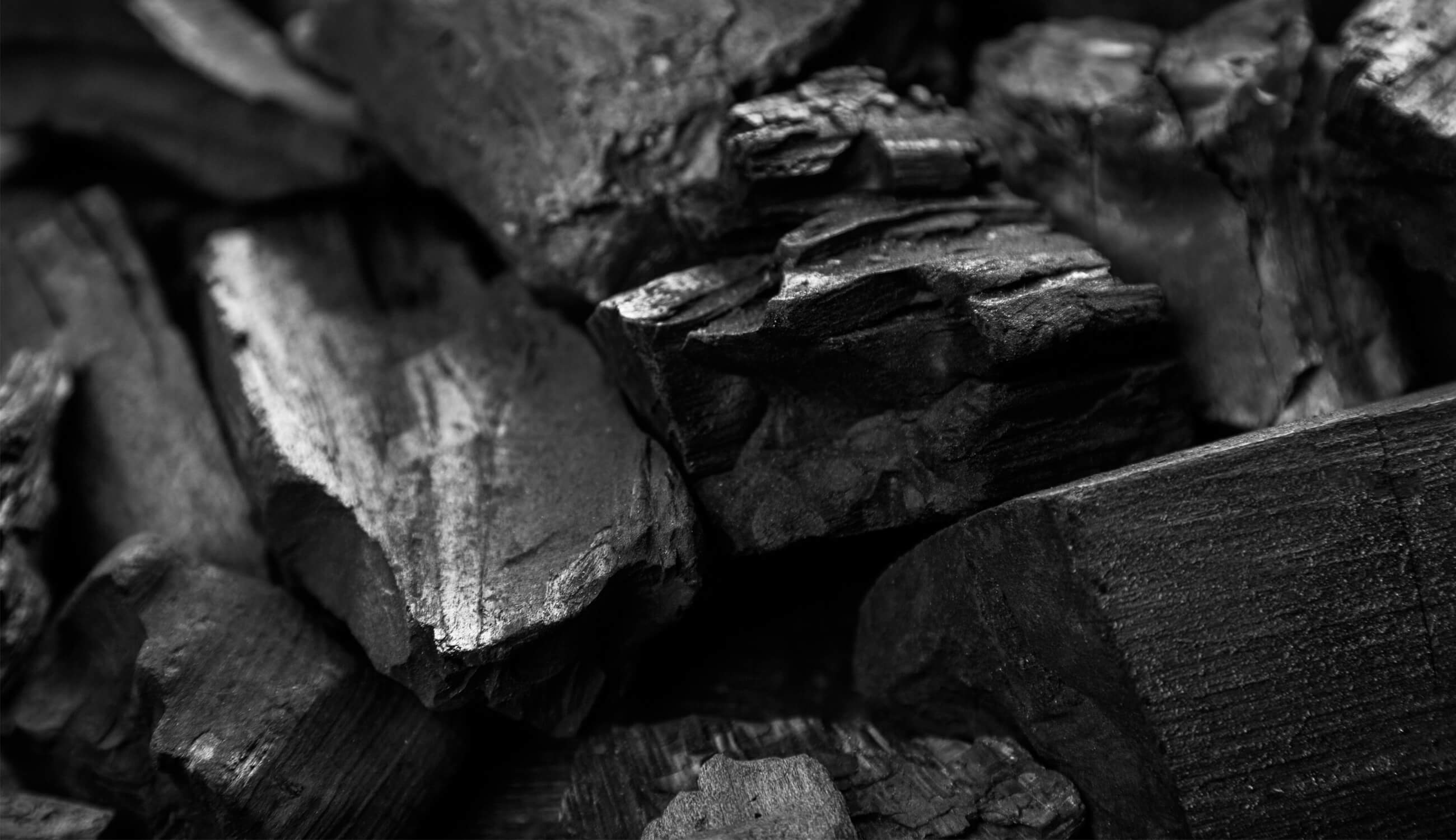 These days, there's almost no time that's bad for a face mask. Tbh, we take them with us to the gym, on long car rides, for air travel, and really on any occasion where we'll have a semi-private 20 minutes to pamper ourselves. From hydrogel masks to sheet masks, we're a fan of them all – but let's get laser focused on masks for a specific purpose, starting with one fan favorite: charcoal.
Have you ever tried a charcoal mask? Those of us with combination and oily skin types are already on a first name basis with this detoxifying dream, but charcoal mask benefits include clarity, brightness, and clear skin for all skin types. Here's how to tell if your skin needs a charcoal mask treatment:
Your skin looks dull

Your skin looks and feels congested

You're plagued by breakouts

You want to balance oily skin or oily zones of your face
Any of these look familiar? If so, you should probably look into whipping up a DIY charcoal mask. We've got a few simple, straightforward mask recipes to help your specific skin type target toxins, excess oil, dullness, and breakouts. Keep reading to find out which charcoal mask benefits are for you!
Charcoal Mask Benefits – Who Needs Them Most?
Charcoal is an all-natural ingredient we love, because of the many skin benefits that this dark angel provides. Naturally brightening, charcoal tones the skin and helps even complexion irregularities while promoting a healthy, clarified glow.
Charcoal is also naturally antibacterial and nearly unbeatable when it comes to deep-cleansing pores. You'll find charcoal as an active ingredient in both our Charcoal Clay Cleanser and Charcoal Konjac Sponge, two major players in the pore maintenance game. A thorough exfoliation from the mildly gritty texture of charcoal means that it softly sweeps away dead skin and debris, for that refreshing clean feeling we look for in our cleansers.
Before you fall head over heels, a word of caution – charcoal masks aren't necessarily for everybody. Masks expose skin to ingredients for an extended period of time, therefore certain skin types are more sensitive to the prolonged effects of charcoal than others. If you have mature skin, very dry skin, or rather sensitive skin, charcoal masks might not be for you. Do a patch test on your neck or jawline before applying it all over, to see if your skin can handle a longer application.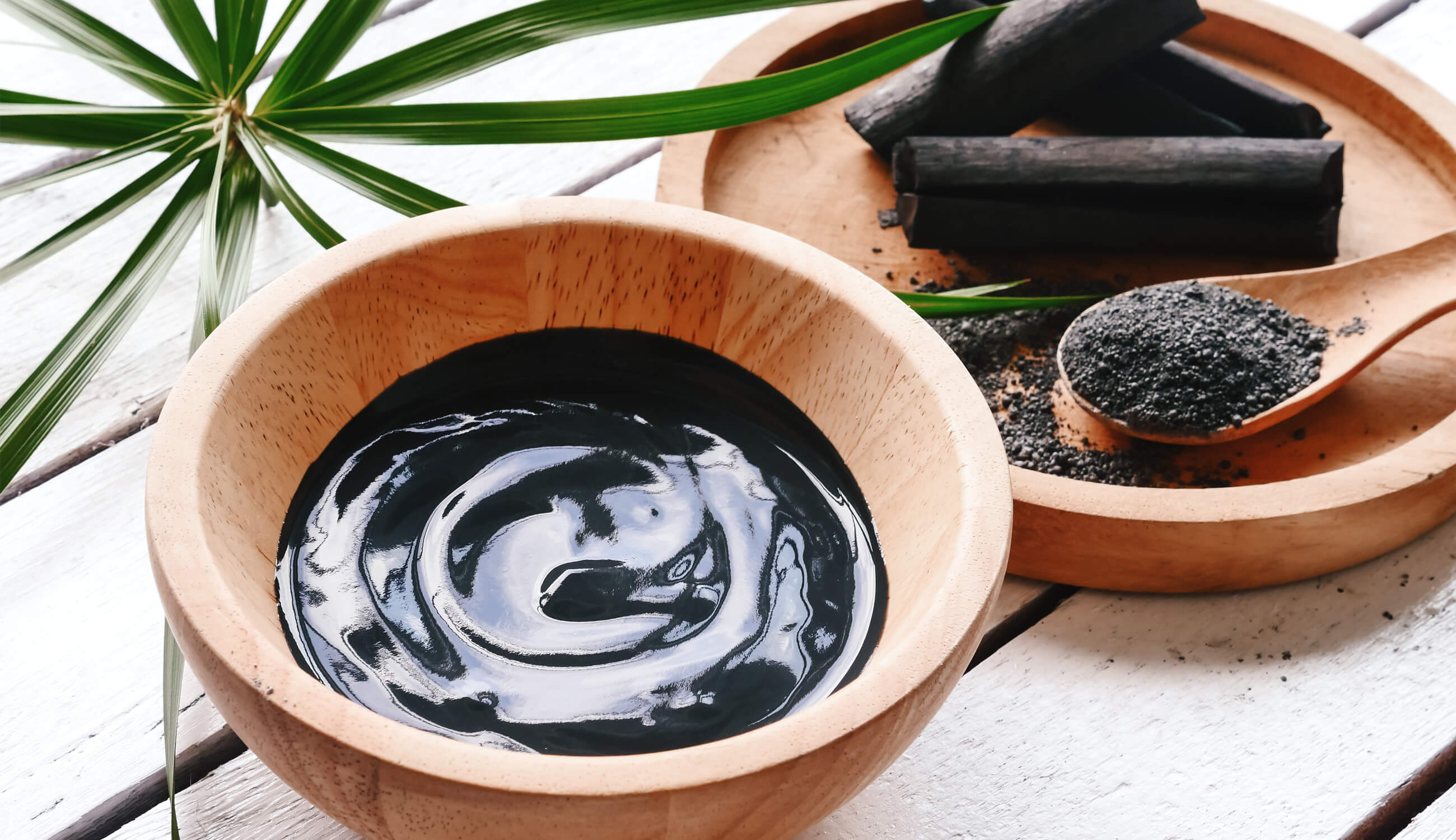 DIY Charcoal Masks
Finding the right charcoal mask for your skin type requires a fair amount of trial and error. These black masks are easy to find in stores and online – but we prefer the DIY treatment to keep things simple and transparent! This method ensures that the mask is perfectly customized to your skin. Here are a few of our favorite charcoal recipes, complete with the exact targeted benefits in each mask to suit your specific skin concerns.
DETOX Charcoal Mask
Activated Charcoal Powder | detoxifies and brightens
Bentonite Powder | clarifies the pores, enriching
Baking Soda | mildly exfoliating, brightening
Blueberries | antioxidant rich for anti-aging
Lavender Essential Oil | calming and soothing, balances sebum
This mask is designed to deeply detoxify overexposed skin that's been bombarded by environmental toxins. This includes smog, pollution, radiation, off-gassing chemicals, and other toxins found in everyday life. It's also helpful for inflamed or breakout-prone skin, or simply for oily skin that needs a good degreasing. Start by only making and using this mask once a week, but feel free to refrigerate and use leftovers for up to 24 hours as a spot treatment.
Instructions:
Mash together ½ cup of blueberries in a ceramic or metal bowl. Dispense 1-3 drops of lavender oil, and sprinkle your activated charcoal (1 tbsp), bentonite powder (1 tsp), and baking soda (1 tsp) over the top. If needed to achieve your desired texture, add drops of purified water until the mix comes together.
This mask will be chunky, and mildly fragrant due to the aromatic blueberries and lavender. If you prefer a finer texture, whiz up wet ingredients in your blender, then stir in the dry ingredients. Refrigerate for 20-30 minutes for a cooling sensation and instantly toned and tightened effect. Follow with a mineral-rich toner and a good moisturizer for oily and acne-prone skin.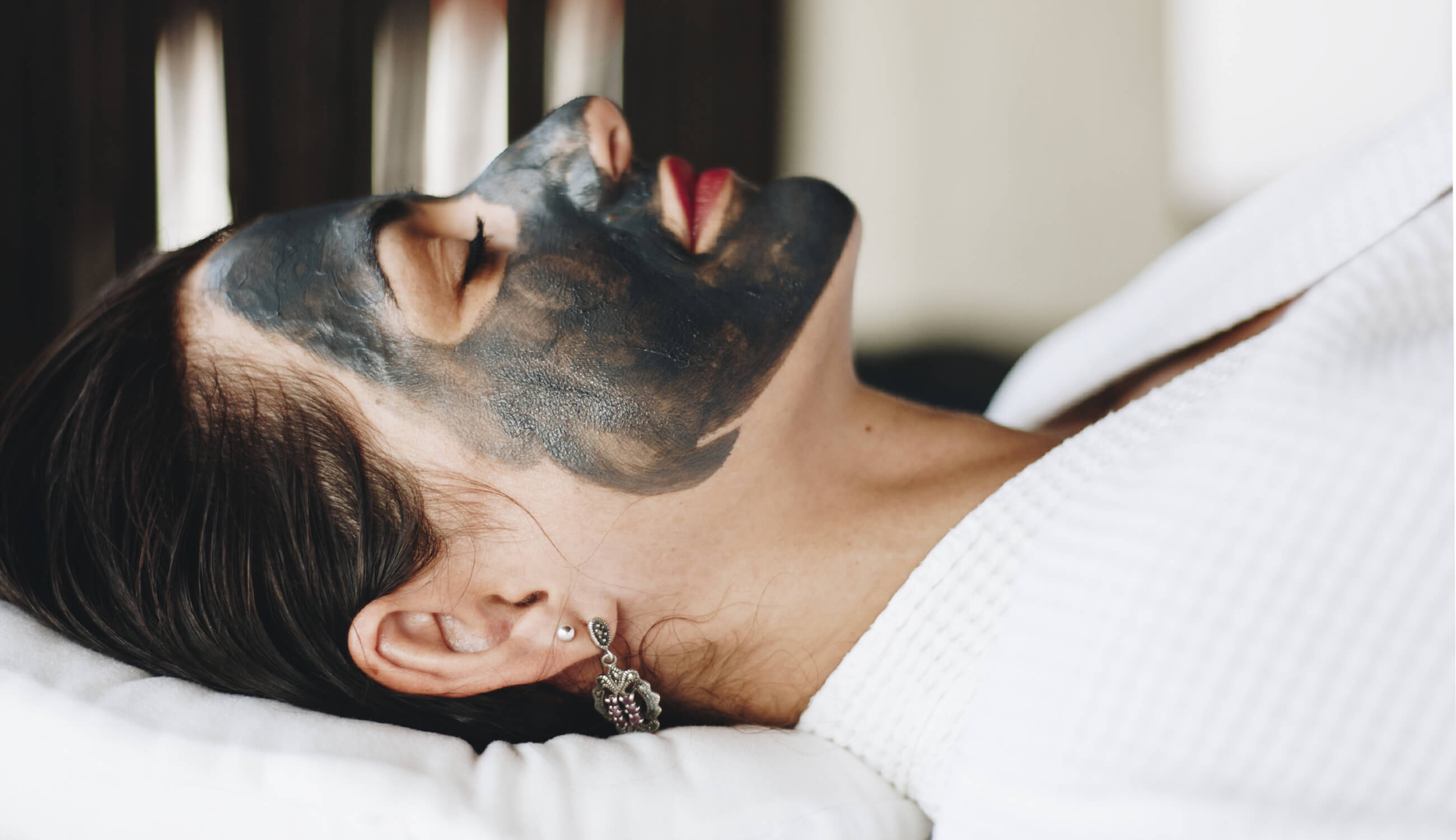 CALMING Charcoal Mask
Activated Charcoal Powder | detoxifies and brightens
Bentonite Powder | clarifies the pores, calms skin
Chamomile | calming and soothing for skin
Raw Honey | antibacterial and moisturizing humectant
Fresh Banana | calming, brightening, and moisturizing
Instructions:
For this mask, you'll want to brew ¼ cup of chamomile tea in scalding hot water, then add 2 tbsp of your milk of choice to the brew. In a separate dish, mash (2 tbsp) honey and half a ripe banana until well mixed, then add in half the tea. You'll want to sprinkle on charcoal and bentonite, then add in more drops of tea until your mix reaches a viscosity similar to brownie batter. Use leftover tea warmed up to rinse off the mask and reveal super supple, baby soft skin.
Whole milk can be used here, as lactic acid found in milk is a natural skin brightener. However as a vegan option, we recommend oat milk or soy milk, which both support healthy collagen production and smoother skin.
BRIGHTENING Charcoal Mask
Activated Charcoal Powder | detoxifying, lightly exfoliating
Coconut Oil | brightening, antibacterial, moisturizing
Lemon or Lime Juice | brightening, cleansing
Raw Honey | balancing, anti-acne, anti-inflammatory
Instructions:
Warm up (¼ cup) honey and add in (1 tbsp) coconut oil. Drop in a heap of activated charcoal powder and add a twist of lemon or lime. This mask will be thin in texture, but absorbs into the skin until it's slightly tacky to the touch. We recommend applying first thing in the morning, and washing off in a warm shower. Feel free to store leftovers in the refrigerator and reuse up to 3 days later.
Want more DIY recipes? Check out DIY Yuzu citrus beauty, must-try DIY green tea skin and hair care recipes, and learn how to make your own exfoliating body scrub at home!
We carefully hand-select products based on strict purity standards, and only recommend products we feel meet this criteria. 100% PURE™ may earn a small commission for products purchased through affiliate links.
The information in this article is for educational use, and not intended to substitute professional medical advice, diagnosis, or treatment and should not be used as such.
Sign up to our email newsletter for more blog updates and exclusive discounts.
< Older Post | Newer Post >