Defining Microbiome Skin Care
The skin microbiome: how and why to take care of it
Posted on November 3, 2021
Written by: 100% PURE ®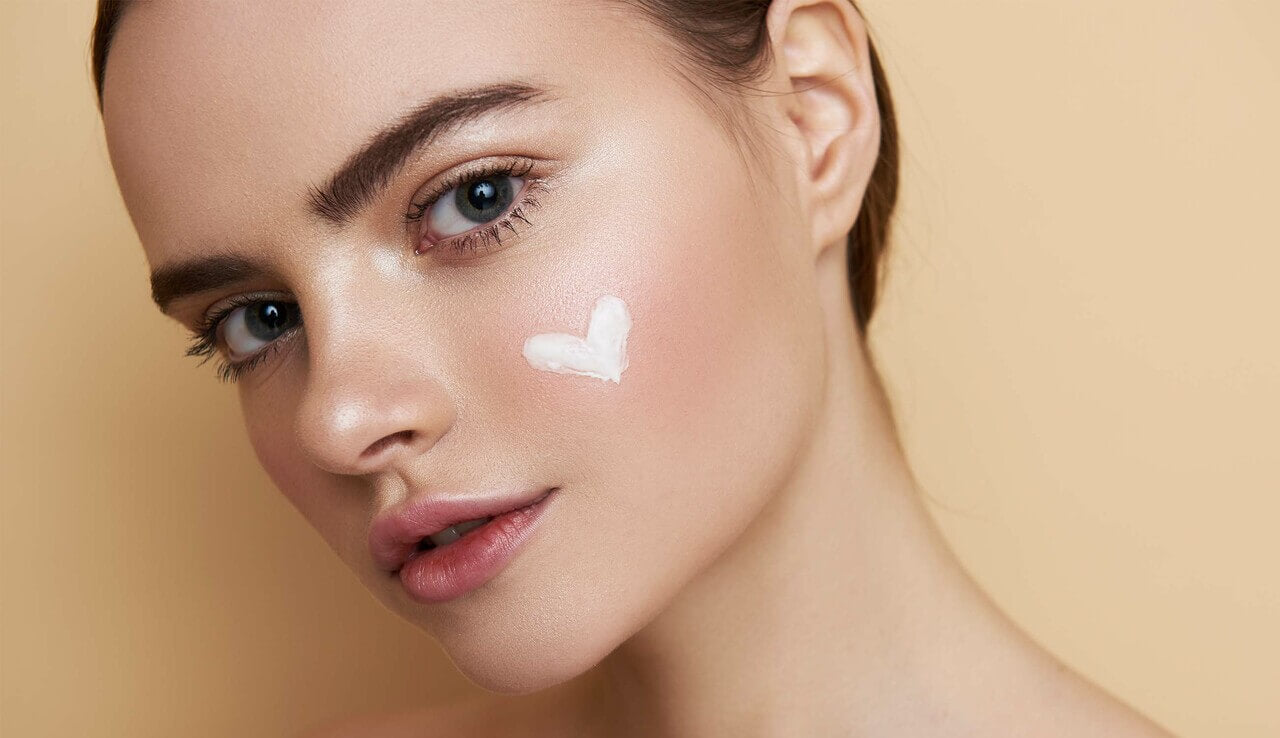 What is the skin microbiome and what exactly is it doing? There are a lot of fancy terms floating around the skin care industry, but the microbiome is actually just as fancy as it sounds.
This layer of living organisms on our skin is an essential part of our skin's health, and we're learning to find skin care that targets its healthy function. Here's everything we know about caring for the skin microbiome through natural, quality skin care developed to keep our body's barrier in tip-top shape.
Why the Skin Microbiome Matters
All living things (and even some non-living things), plants and animals included, have a microbiome. We like to think of the microbiome as an invisible shield for the skin.
It's a layer of healthy, helpful microorganisms (yes, bacteria) that actually protects our largest organ. The microbiome is a thriving community of bacteria, fungi, and other microscopic organisms that help to fortify the skin's barrier, maintaining immunity and preventing imbalance.
As counterintuitive as it may seem, the microbes living on our skin are for our own good. Some of the benefits of microbes include helping with optimal brain function by producing important transmission chemicals, diminishing the likelihood of heart issues like heart attacks and high cholesterol, and being the foundation of gut health, which is ultimately linked to healthy, clear, glowing skin.
Like we mentioned, the microbiome is crucial for gut health, which often directly relates to how our skin looks and behaves. We know that the organisms in our microbiome are keeping away inflammatory skin conditions like dermatitis, eczema, and psoriasis while also helping to keep our skin protected from harsh environmental conditions like UV exposure and pollution. But we also know that we don't always take the best care of our guts (or our skin).
So, believe it or not, we actually rely on our microbiome to stay healthy. It's working hard, regulating basic bodily functions. And, in a big way, it's responsible for keeping our skin in a healthy, neutral state.
How to Find Microbiome-Friendly Products
Microbiome skin care products aren't super difficult to find. As a growing trend, products developed for the microbiome – or probiotic skin care, as it is often called – are becoming more popular with both well-known and indie brands.
The first thing we look for in a microbiome-friendly skin care item is a simplified product formula. Something with clearly labeled ingredients that don't require a scientist to decipher is critical. A short list of ingredients also means less interference with the natural microbiome.
Next, we want to find products that call out their microbiome skin support or probiotic status directly. Typically, the product will provide a clue in the name. However, we're also looking for certain ingredients. Searching for products with fermented components especially is usually a huge giveaway that it's a great product for the microbiome.
Vitamins are included in most skin care products. But we definitely want to see them in something that's supposed to be as enriching as, for example, a microbiome skin serum or cream. Be sure the ingredients call out collagen, vitamin C, and B-vitamins for the best results.
This one is more of an opinion, but something we've run into quite a bit in our searches for probiotic microbiome skin care. Outside of the common terms, like probiotics, microbiome skin care, and multibiotics, there are a few common descriptors that tend to come up often with these types of items. Primarily, these are: restorative, revitalizing, and renewing.
Newsletter
Subscribe
for more blog updates and exclusive discounts
A Well-Balanced Microbiome Diet
There are quite a few ingredients that can make microbiome skin products work even better. Here are a few of our favorites:
Yogurt

Green tea

Essential oils

Fermented components

Hydrating elements, like water or hyaluronic acid
How to Preserve the Microbiome
For most of us, we may not have perfect skin, but we're usually targeting something specific to achieve the flawless, glowing skin of our dreams. While many purport that gentle products, or products made for sensitive skin, are good for the microbiome, that's not always true.
Since the microbiome is comprised of (mostly) healthy bacteria, soaps that are too clarifying or strongly antibacterial can often have an adverse effect. They're usually strong enough to kill both the bad and good bacteria that our skin needs to preserve our barrier. For example, products that address acne often have harsh acids that can strip skin. Rough use of large exfoliants–like those with sea salt–can also be disruptive for the microbiome.
If we want to keep our skin barrier healthy and high-functioning, it's important to avoid clarifying skin care. This strips the skin of its natural oils and can temporarily worsen the skin.
As we often say, not all skin care products are made equal. And while many purport that gentle products, or products made for sensitive skin, are good for the microbiome, we're seeing that probiotic skin care is actually a more reliable way to maintain the health of our skin overall.
We carefully hand-select products based on strict purity standards, and only recommend products we feel meet this criteria. 100% PURE™ may earn a small commission for products purchased through affiliate links.
The information in this article is for educational use, and not intended to substitute professional medical advice, diagnosis, or treatment and should not be used as such.
Sign up to our email newsletter for more blog updates and exclusive discounts.
< Older Post | Newer Post >